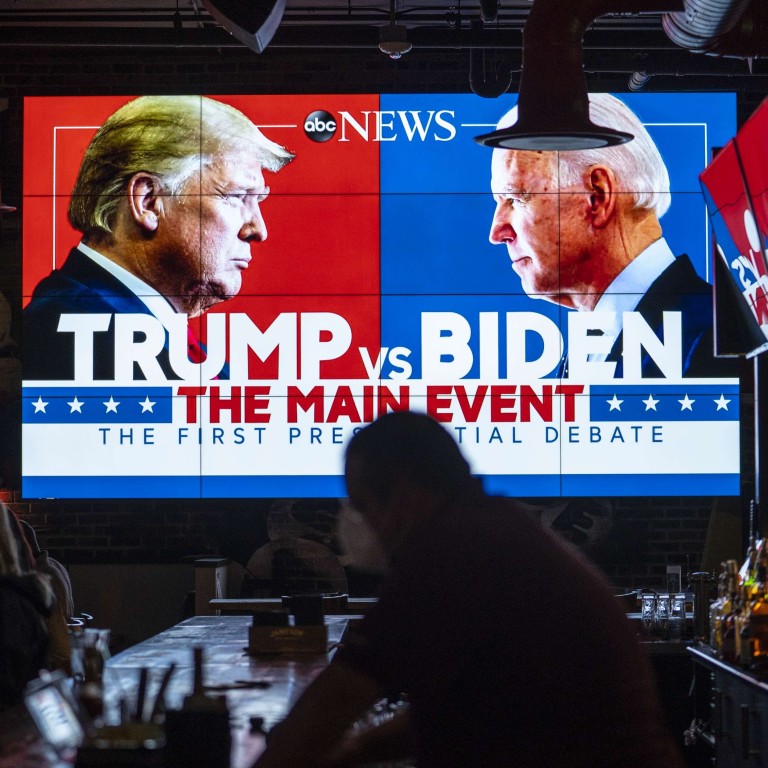 US presidential debate a 'live quarrel', Chinese internet users say after Donald Trump and Joe Biden go head to head
'I would feel desperate if I was an American,' Weibo user says
'We didn't see many back-and-forth exchanges on China … despite both candidates choosing to focus on China as their top foreign policy issue,' academic says
It was probably a relief for Beijing when neither
US President Donald Trump
nor former vice-president Joe Biden made China-bashing the central focus of their first presidential debate on Tuesday night.
Instead, the chaotic head-to-head, which ended up becoming a shouting match heavily laden with personal attacks, has become a target of mockery from Chinese internet users, as nationalism in both countries rises in the face of the spiralling
US-China rivalry
.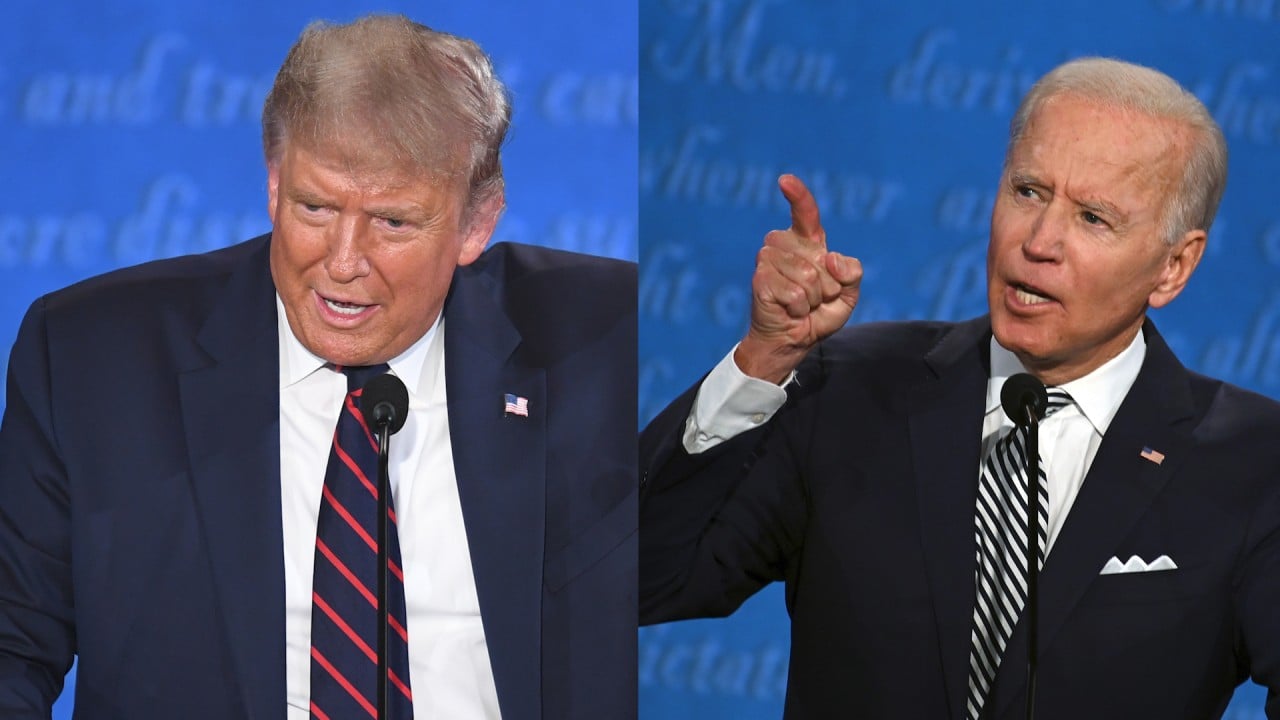 09:59
Interruptions and insults dominate first Trump-Biden US presidential debate
Interruptions and insults dominate first Trump-Biden US presidential debate
With no clear winner emerging from the 90-minute event, some Chinese pundits said it was a loss for the democratic values America stood for and, by extension, a win for its rivals, like China.
Gu Su, a political scientist at Nanjing University, said it was disappointing to see the two candidates trading insults and accusations, with Trump showing little respect for the rules or etiquette of debate.
"We didn't actually see many back-and-forth exchanges on China as expected, despite both candidates choosing to focus on China as their top foreign policy issue in their campaigns," Gu said.
While both candidates brought up China's poor handling of the
coronavirus
in the first weeks of the global pandemic, the credibility of its Covid-19 statistics and trade rifts in the fiery debate, they failed to engage in substantial and factual arguments, Gu said.
"Overall, it was messy and one of the worst presidential debates in many years. There's no winner in this debate, as it failed to live up to the expectations of the people around the world with respect to the US as one of the most developed democracies."
Beijing responded to the criticism from Trump and Biden by saying China should not be used as a political football.
"We are firmly opposed to people on the US side using China in their election campaigns," foreign ministry spokesman Wang Wenbin was quoted as saying by state media.
"It is proven fact that the US accusations against China are groundless and untenable."
Other observers said Trump overplayed his hand by seeking to rattle Biden with repeated interruptions.
According to Huang Jing, a US specialist at Beijing Language and Culture University's Institute of International and Regional Studies, while Biden maintained his image as a more mature and steady candidate, Trump tried to dominate with provocative outbursts designed to pre-empt any criticism.
"Both candidates wanted to use China to attack their opponent, which made it impossible for them to focus on any specific issues about China," he said. "They kept talking past each other and Trump apparently was too eager to score points."
The president tried several times to entice Biden into a debate on China by attacking the Democratic candidate's record on the country and his son
Hunter Biden's business dealings
there, Huang said.
"But Biden was well-prepared and did not fall into the trap set by Trump, who has pinned his hopes of reviving his re-election campaign on getting tough on China and putting the blame on his predecessors in the Barack Obama administration, in which Biden was vice-president," he said.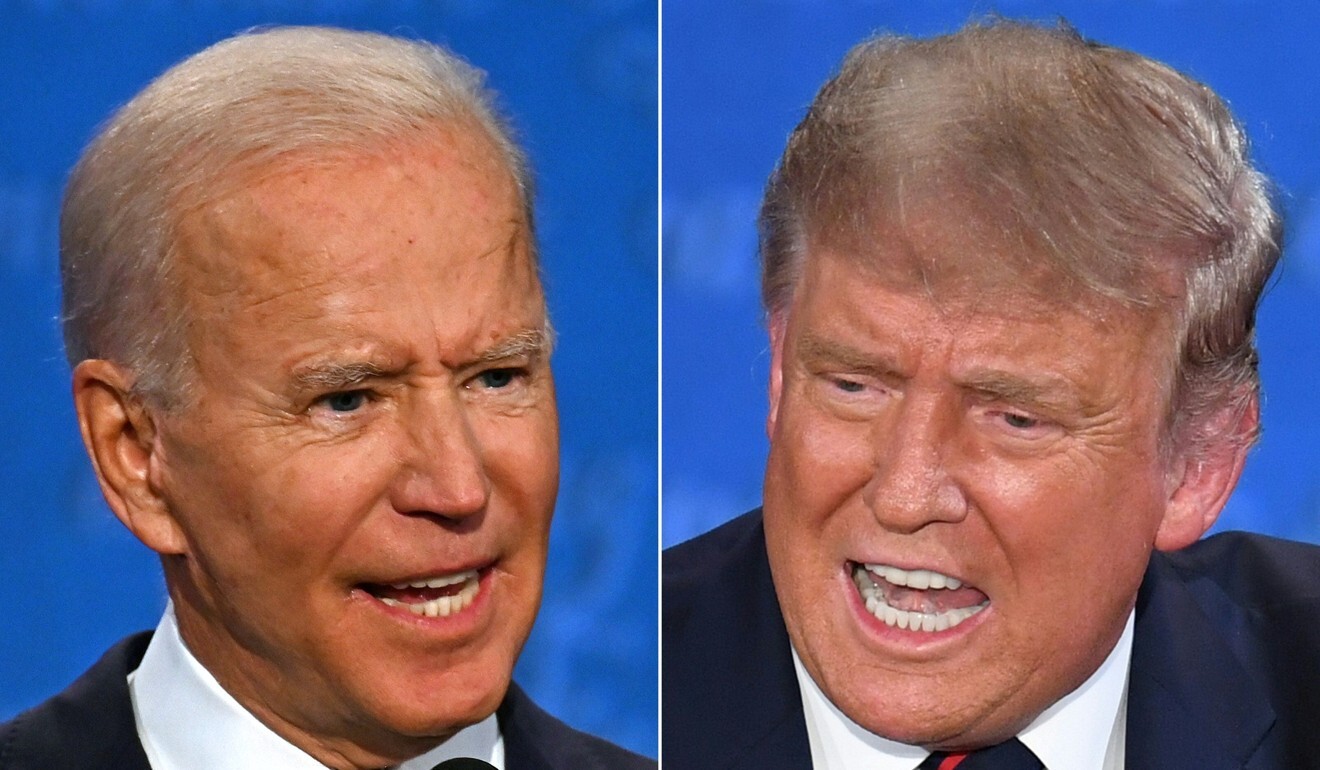 An Gang, a former Chinese diplomat specialising in US affairs, said the debate was unlikely to have a major impact on the election result, as most post-debate surveys corroborated Biden's overall lead in the polls.
"It was not surprising to see China and other foreign policy matters take a back seat in the debate, which was focused on the coronavirus, the economy and migrants, and other domestic issues," said An, who now works as a researcher at the Centre for International Strategy and Security at Tsinghua University.
"It truthfully reflected the reality of US elections, in which diplomatic issues rarely dominate the concerns of US voters, despite perceptions among the Chinese people that China-related topics would figure prominently in the 2020 elections."
The debate was not broadcast live in China, with several local experts on US affairs complaining they were unable to watch the event due to Beijing's strict curbs on internet access, known as the "Great Firewall".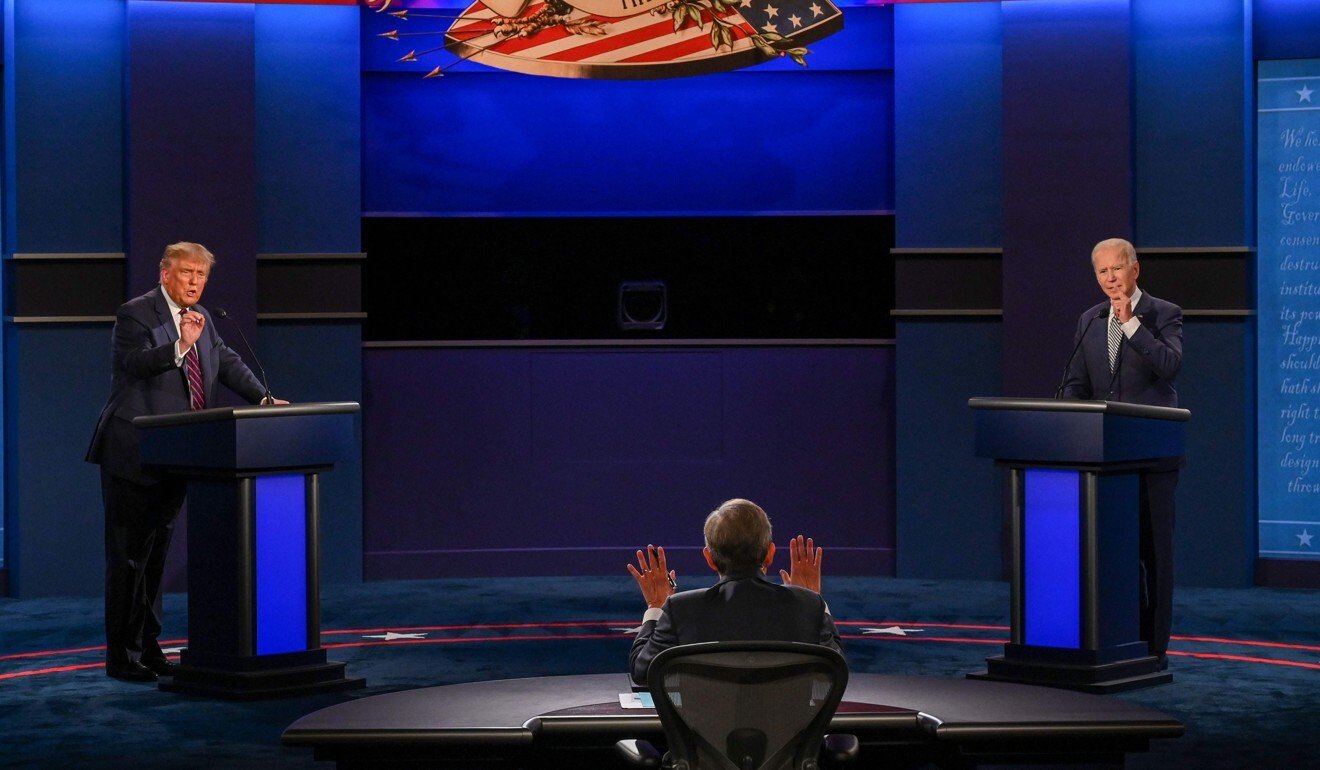 Beijing has yet to make any official comment and state media played down the debate amid the escalating tensions between China and the US over trade and technology, the
South China Sea
, Hong Kong,
Taiwan
and
Xinjiang
.
There was plenty of discussion about the event on Chinese social media, with most comments ridiculing the candidates for engaging in "a live quarrel" rather than a proper discussion.
On Weibo – China's Twitter-like platform – one person described the debate simply as "noisy" and not up to the standards expected of a democratic country.
"I would feel desperate if I was an American," the person said.
Another was equally scathing.
"Is this American-style civilisation?" he said.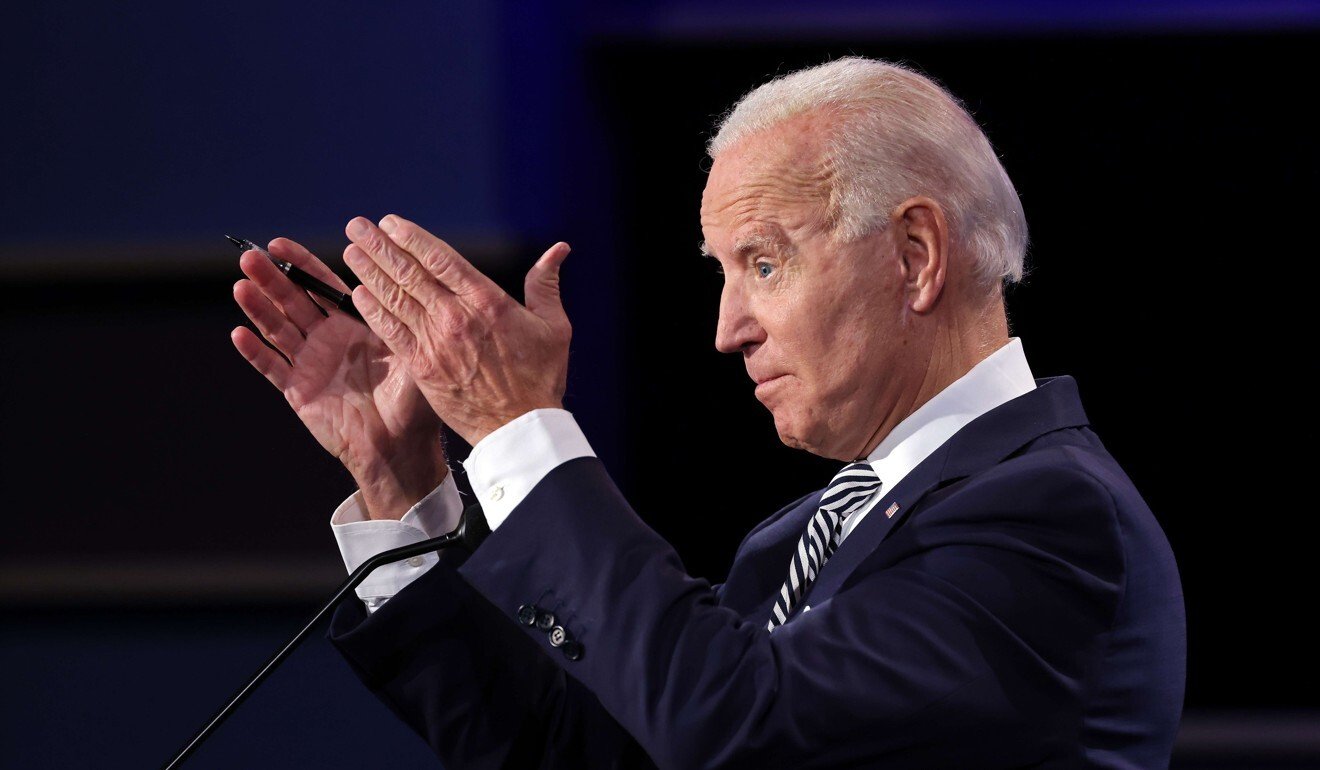 Hu Xijin, editor of the Chinese nationalist tabloid Global Times, said on Twitter that Trump and Biden "did not show an exemplary role to American people on how to engage in debates".
Huang said: "Such chaos at the top of US politics reflects division, anxiety of US society and the accelerating loss of advantages of the US political system."
The event was a lost opportunity for the US and exposed the deep-rooted problems with the American democratic system in the Trump era, he said.
"It is a failure on the US' part. Therefore it is a win for major US opponents, such as China and Russia," he said. "But on the other hand, it also demonstrated the inclusiveness of the US systems."
This article appeared in the South China Morning Post print edition as: Mainland analysts see win for Beijing and loss for American values