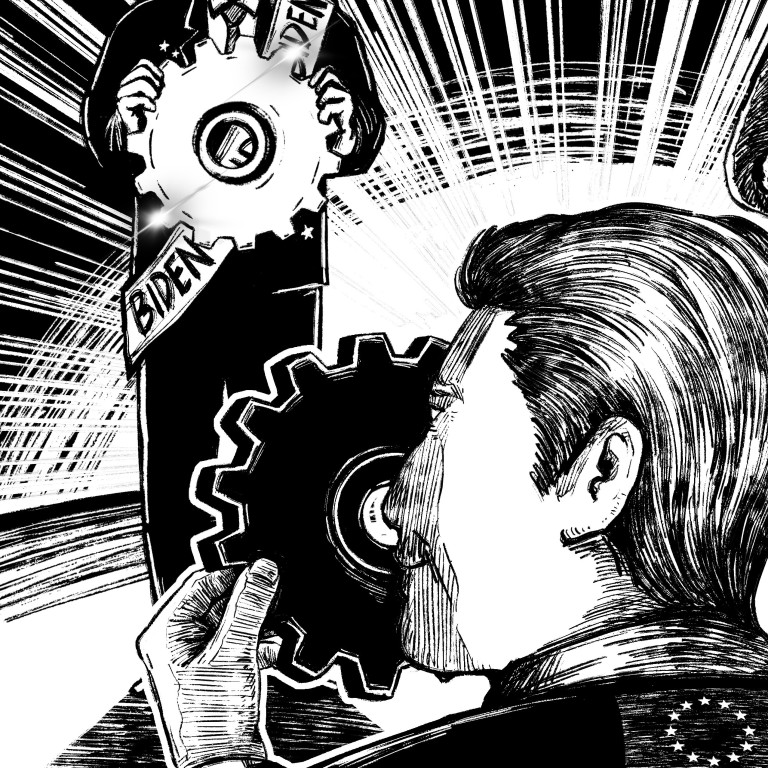 Biden win could restore US-EU partnership for coordinated approach to China
Policy differences remain between Washington and Brussels but diplomats see more chance of unity after Trump
Beijing is responding with growing urgency to possible rebalancing of geopolitical relationships
As voters in the United States prepare for the presidential election in November, the South China Morning Post is exploring the potential ramifications for China. The latest part of the US election series looks at what a Biden presidency could mean for relations with the European Union.
When the European Union's 27 leaders gather in Berlin to discuss one single subject – China – on November 16, some decisions will be out of their – and the Chinese government's – hands.
Rather, the EU meeting comes less than two weeks after the US presidential election, the result of which will be pivotal not only to US-China ties, but also future EU-China relations.
If Donald Trump wins, the general consensus in the EU is that it should prepare for another four years of anti-European rhetoric from the White House, leaving transatlantic ties in the worst shape since the end of the Cold War.
The bloc will be more or less isolated in the ongoing US-China rivalry and forced to seek a closer working relationship with China, wherever possible.
On the other hand, a victory by the Democratic Party challenger, Joe Biden, would open the possibility of a joint US-EU partnership to deal with the issue of China, according to former diplomats, analysts and campaign advisers interviewed by the South China Morning Post.
"A Biden presidency will be much smarter in terms of dealing with China than we've been in the last four years," said Anthony Gardner, US ambassador to the EU from 2014 to 2017 under president Barack Obama.
"It will be easier to cooperate with the EU than it has been during the current administration, because no one has wanted to do Donald Trump any favours," Gardner said. "We now have a possible moment where the US and EU can actually agree on many issues with regard to trade and China."
On the surface, the US and EU have similar concerns over China. Many of Trump's measures on China's technology and human rights have won bipartisan support, while all 27 EU countries unanimously adopted a tougher approach on China by calling it a systemic rival last year.
They also share the same grievances over China's lack of market access, level playing field and intellectual properties protection – so much so, that the EU's investment negotiations with China share similarities to the US trade talks with Beijing – including many examples of identical wording.
However, the two sides have shown little coordination when it comes to China during the Trump presidency. EU foreign ministers, while agreeing to dialogues with US Secretary of State Mike Pompeo on China, are unwilling to work on joint plans, according to EU sources.
"When Pompeo talks about human rights, nobody believes he actually cares about it," said David O'Sullivan, who was the EU ambassador to the US until last year, even though these topics – from Uygur Muslims to Hong Kong – are "issues of genuine concern".
If Biden becomes president, at the age of 78, O'Sullivan expects a "definite change in tone".
"I think that will open the door to a more constructive dialogue on these issues, trying to find solutions that can work for the Americans and Europeans," he said. "[Biden] will care about the transatlantic alliance in a way Trump clearly does not. Then of course you are going to have to listen to what he has to say."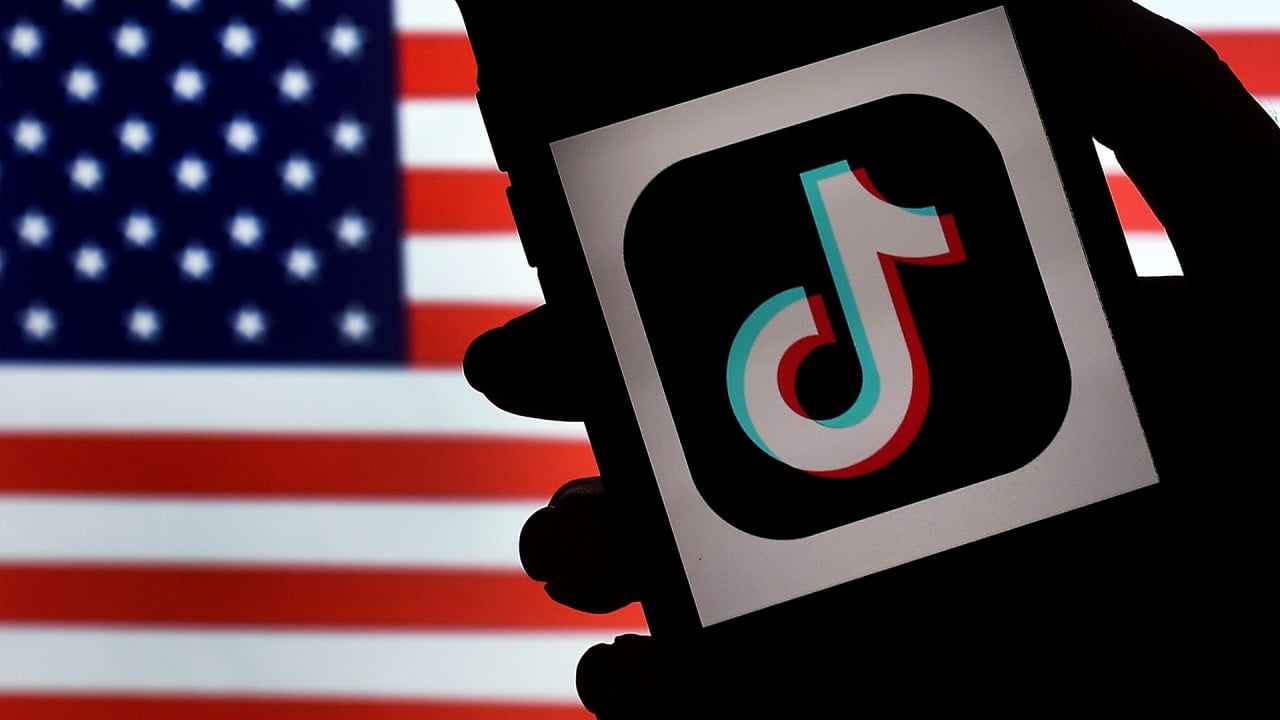 03:07
Stop offering 'untrusted' Chinese apps like TikTok and WeChat, Washington urges US tech companies
Stop offering 'untrusted' Chinese apps like TikTok and WeChat, Washington urges US tech companies
Already, Beijing has responded with growing urgency to the possibility of a rebalancing in the EU's geopolitical positioning.
Last month, President Xi Jinping held a
virtual summit
with European leaders, including German Chancellor Angela Merkel, in a bid to expedite a long-awaited investment treaty between China and the bloc by the end of the year.
The summit was preceded by back-to-back trips to seven European countries in August and September by two high-level diplomats – foreign minister Wang Yi and Politburo member Yang Jiechi – who repeatedly reminded their European audience of Trump's bullying tactics.
European officials needed little reminder of the US president's style. "European Union: very, very difficult," Trump said last year. "The barriers they have up are terrible, terrible. In many ways, worse than China."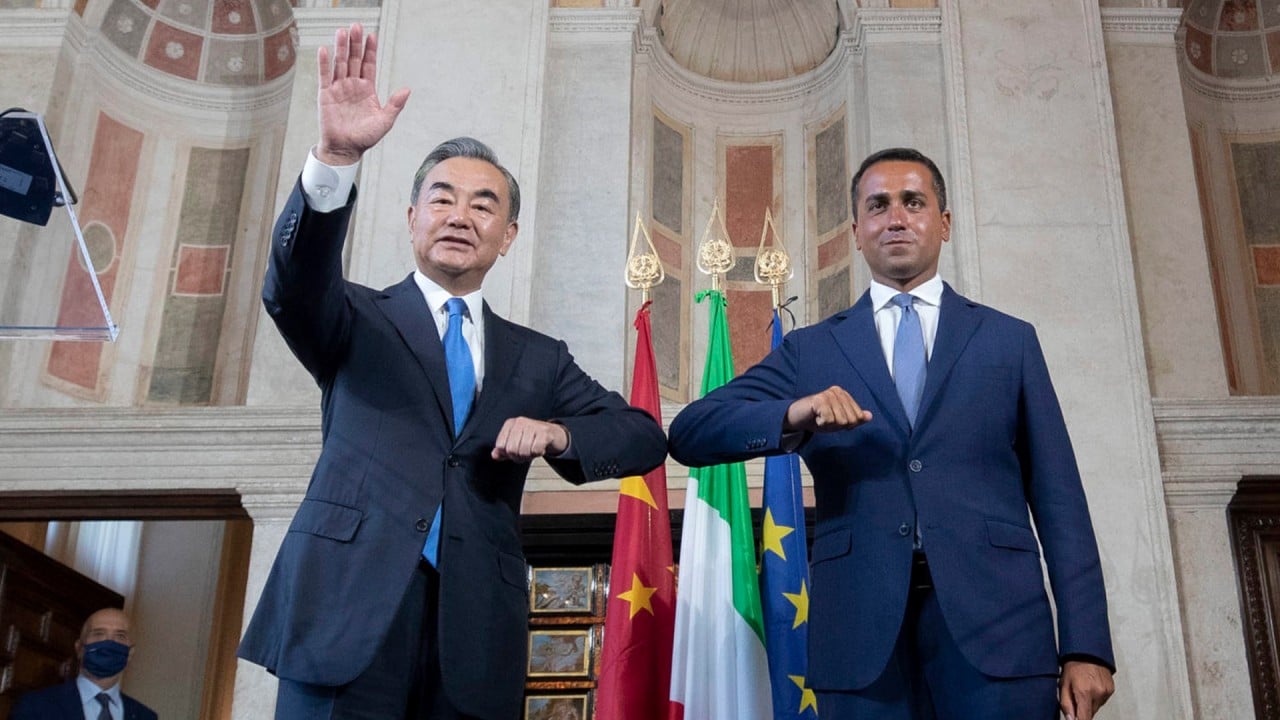 03:12
China's foreign minister begins Europe tour to discuss US influence, Hong Kong issues and Huawei
China's foreign minister begins Europe tour to discuss US influence, Hong Kong issues and Huawei
After scotching a free-trade agreement with Europe, the Trump administration is focused on shrinking its growing deficit in goods, which hit a record US$178 billion in 2019.
Trump's stance on the EU is in contrast to Biden's, who had nothing but kind words when he addressed the European Parliament during his vice-presidential trip to Brussels in 2010.
"Some American politicians and American journalists refer to Washington as the 'capital of the free world'. But it seems to me this great city, which boasts 1,000 years of history and which serves as the capital of Belgium, the home of the European Union, and the headquarters of Nato, this city has its own legitimate claim to that title," he said.
Trump's animosity to these organisations has translated into the unilateral decisions taken during his presidency, such as withdrawing from the Paris climate accord and the Iran nuclear deal – both brokered by Obama and his EU allies – in the same way he tried to dismantle the
World Trade Organisation
's appellate body, citing its inability to curb China's unfair trading practices.
"One of the most bizarre aspects of [the Trump] administration is its belief that we should ignore the EU with regard to reforming the WTO and in particular reforming the Chinese trading abuse," said Gardner, the former US ambassador. "It's bizarre, because together we'd have so much more leverage."
Before she joined Biden's campaign team as an adviser on transatlantic affairs and China, Julianne Smith wrote in US publication
Foreign Affairs
last year that the EU and US should jointly tackle China's market distortion practices and develop alternatives to the
Belt and Road Initiative
, China's multibillion dollar global infrastructure and investment plan.
Smith said the EU and US should also "work together to counter Chinese influence in their political systems" and "better understand the channels of Chinese influence", not just on the national government level but also at "local and societal levels".
Intriguingly, her approach blends Pompeo's hardline, Communist Party-bashing narrative with the EU's label of "systemic rival" on China, while unequivocally rejecting China's repeated calls on the West to avoid an "ideological confrontation".
Last week, German Chancellor Angela Merkel criticised China after an EU special summit, calling on China to agree to open up its markets to EU businesses by the end of this year – or Beijing risk losing some of its access to the EU's single market.
"The era of naive engagement with China is over", said Jonas Parello-Plesner, executive director of the Alliance of Democracies, a Copenhagen-based foundation.
He added that a Biden presidency is likely to liaise more closely with the EU on human rights and other topics of mutual concern.
However, analysts caution that a Biden victory would not immediately guarantee total alignment between the EU and the US on this outsize topic.
"One can't just wind back the clock and pretend Donald Trump didn't exist in the last four years," Gardner said.
Apart from the damage already done to trust between Washington and Brussels, there are fundamental differences in the EU's approach to Washington's mostly bipartisan China policy, which currently focuses much less on engagement than the EU would like.
This is especially the case because some EU countries have a much deeper business interest in China than others, while the bloc as a whole needs China's support in multilateral issues such as trade and climate change.
Germany, for instance, has rejected the US call to ban Huawei Technologies from its 5G networks for fear of Chinese reprisals on the German car industry, while Italy became the first major Western country to sign up to China's belt and road project, despite Washington's objections.
"The current White House favours a kind of decoupling and an aggressive approach on China. I would hope that Biden and the people around him would take a more nuanced view," said O'Sullivan, the former EU diplomat. "One has to see [China's issues] in the context of trying to engage a hugely important player in the 21st century."
But Erik Brattberg, a director of the Europe Program and a fellow at the Carnegie Endowment for International Peace, said he expected Europeans' receptiveness for working with Washington to be "far higher" under a Biden administration, even if it exerted pressure on the EU to take a firm stance against China on crucial technology and investment issues.
Volker Stanzel, former German ambassador to China and Japan, agreed. "As history has shown, [the EU] can achieve so much more if it cooperates with partners," he said. "If we have in the future a professional partner in Washington again, then this will enormously facilitate ways in which to deal with the China challenge."
A second term for Trump would give most EU officials much less to think about. "As long as there is a maverick president like Donald Trump, we are really between a most uncomfortable rock and a hard place. We have nowhere to lean on," Stanzel said.
"Ironically, for the Europeans, a Biden victory is going to make life more difficult – because Biden is a more reasonable person," O'Sullivan said. "He is going to push the Europeans in directions which will be outside our comfort zone."
The other reports in the US election series can be found here.