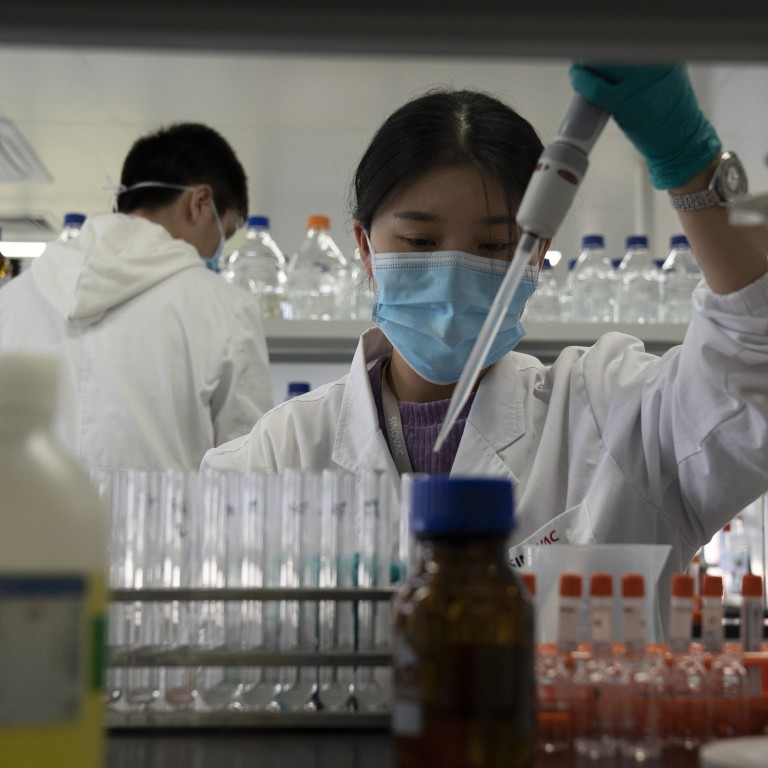 China joins WHO-led Covax scheme to share coronavirus vaccines fairly
Foreign ministry says Chinese vaccines will be a global public good, 'provided to developing countries as a priority'
Along with United States and Russia, China was absent from list of 156 countries that signed up by September 18 deadline to join
China has joined the
global initiative
for fair distribution of
Covid-19
vaccines known as Covax after missing the initial deadline to join, a move that could bolster the struggling vaccine project.
The foreign ministry said China had signed an agreement on Thursday with the vaccine alliance Gavi – the public-private partnership that co-leads Covax with the
World Health Organization
(WHO) – to pave the way for access to coronavirus vaccines.
"We have solemnly pledged to make vaccines developed and deployed by China a global public good, which will be provided to developing countries as a priority," foreign ministry spokeswoman Hua Chunying said. "Even when China is leading the world with several vaccines in advanced stages of R&D and with ample production capacity, it still decided to join Covax.
"We are taking this concrete step to ensure equitable distribution of vaccines, especially to developing countries, and hope more capable countries will also join and support Covax."
01:08
China promises its Covid-19 vaccines will be available worldwide at a 'fair and reasonable' price
China promises its Covid-19 vaccines will be available worldwide at a 'fair and reasonable' price
In a regular briefing on Friday, Hua added that the Chinese government supported Chinese vaccine developers taking part in Covax.
"As far as I know, many Chinese vaccine companies have expressed a willingness to join, and technical experts from both sides are currently in close communication about development, certification, supervision and other aspects," she said.
The WHO programme is aimed at delivering 2 billion doses of a coronavirus vaccine by the end of 2021. It works with vaccine manufacturers and governments, pooling resources from wealthier countries to allow fair distribution of approved vaccines to poorer nations, but it has so far struggled to obtain enough funding.
The deadline for initial upfront payments from higher-income countries seeking to join the scheme is Friday. According to Gavi, total commitments from governments including those of Japan, Germany and Britain as well as from organisations such as the Bill & Melinda Gates Foundation have reached US$1.8 billion.
Seth Berkley, chief executive of Gavi, tweeted on Friday that China's participation would add momentum to the initiative. "No one is safe until everyone is safe," he wrote. Nine vaccines under development are part of Covax, including one from mainland China and one from Hong Kong. Nine others are under consideration for the scheme, including two developed by Chinese scientists.
Along with the United States and Russia, China had been conspicuously absent from the list of 156 countries that signed up by the September 18 deadline to join Covax.
Beijing has previously vowed to make Chinese-developed vaccines a "global public good", as part of its diplomatic drive during the pandemic. Analysts had said its earlier reluctance to join Covax appeared to signal a preference for using its own platform rather than the WHO-led one.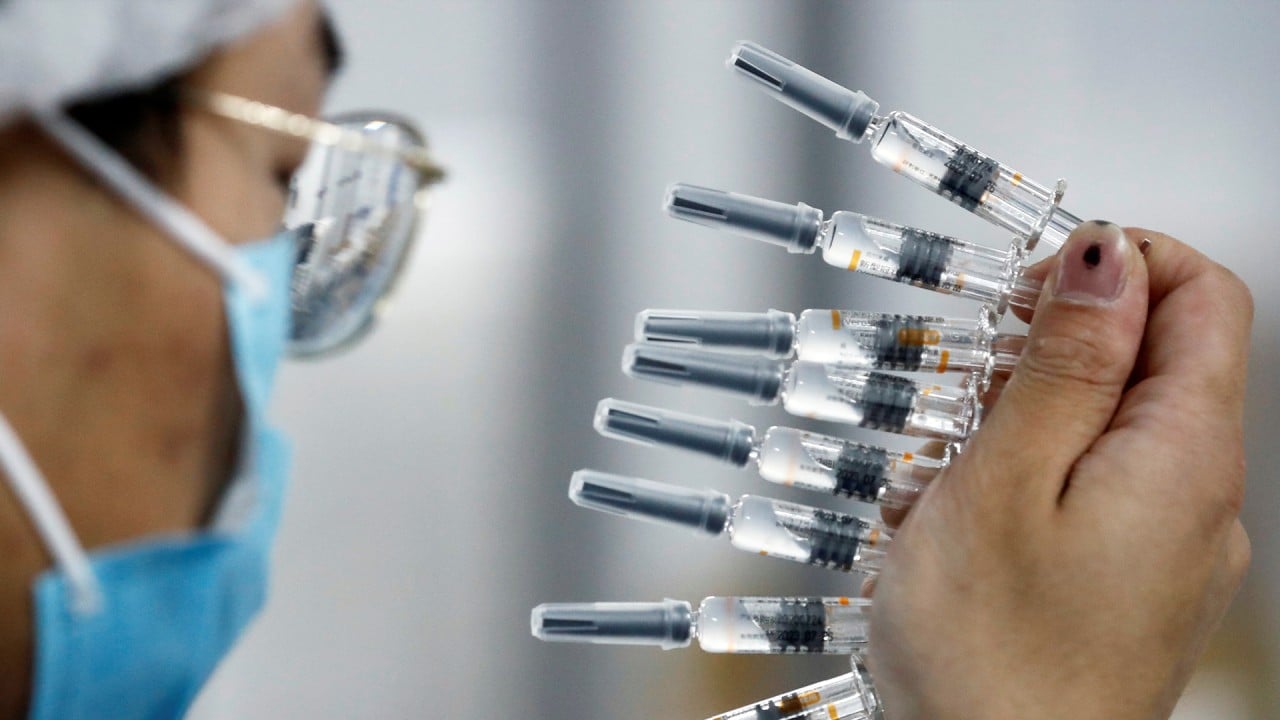 02:40
If China's coronavirus vaccines work, which countries will get them and for how much?
If China's coronavirus vaccines work, which countries will get them and for how much?
The US has said it would not join the Covax alliance,
citing complaints about the "corrupt" WHO
– which US President Donald Trump has accused of being too China-centric. Several of the US' allies have signed commitments to support the initiative.
Chinese officials have said the first round of Covid-19 vaccines could be available to the public before the end of 2020, pending the results of phase 3 human trials.
But lack of trust may hinder distribution of Chinese-made vaccines globally, with the US' top infectious diseases official Anthony Fauci having said the US was unlikely to use Chinese or Russian vaccines because of their less transparent regulatory systems.
A study released by Oxfam in September found that wealthier countries representing 13 per cent of the world's population had already bought more than half of the expected vaccine stocks.
This article appeared in the South China Morning Post print edition as: China joins WHO scheme to share vaccines fairly