Canada
Get more with myNEWS
A personalised news feed of stories that matter to you
Learn more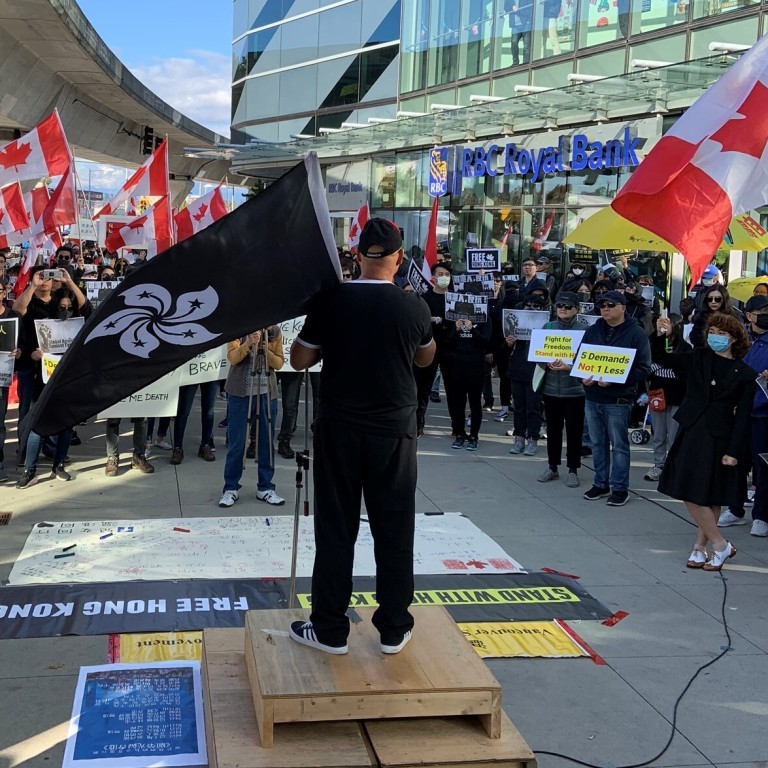 Hong Kong campaigners want China on British Columbia's election agenda, branding some candidates 'CCP leaning'
The 'No BC for Xi' campaign is asking provincial candidates to disavow China's Belt and Road Initiative and reject donations from Beijing or its proxies
Observers said the tactics had potential to sway individual races, with voters having a low opinion of China
A campaign in British Columbia is attempting to put China and Xi Jinping on the agenda as provincial election issues alongside more typical fare such as bridges, day care and the fate of the local car insurer.
Activists including supporters of the Hong Kong protest movement launched a "No BC for Xi" campaign that features an online spreadsheet labelling candidates as either "CCP [Chinese Communist Party] leaning" or "Against CCP interference".
"Join us in demanding BC's candidates take a stand against CCP's human rights violations and foreign infiltration into our institutions," says the website of the campaign, which was launched soon after BC Premier John Horgan called the election on September 21. British Columbians go to the polls on October 24.
Political observers said that while China might not be a top issue for most voters, it had the potential to sway specific electorates, known as ridings in Canada.
Jane Li, who is helping manage the campaign, said the protests that engulfed Hong Kong last year had made its diaspora more engaged in Canadian politics, too.
"Previously, as a group, were seen as being all just ethnically Chinese and homogenous. But we want to create a different voting bloc," she said.
"As Hongkongers we have a heightened awareness of the influence of the Chinese Communist Party … [but] it's not just an issue between Canadian Hongkongers and the CCP. It's an issue of national security, for all Canadians and all people in BC."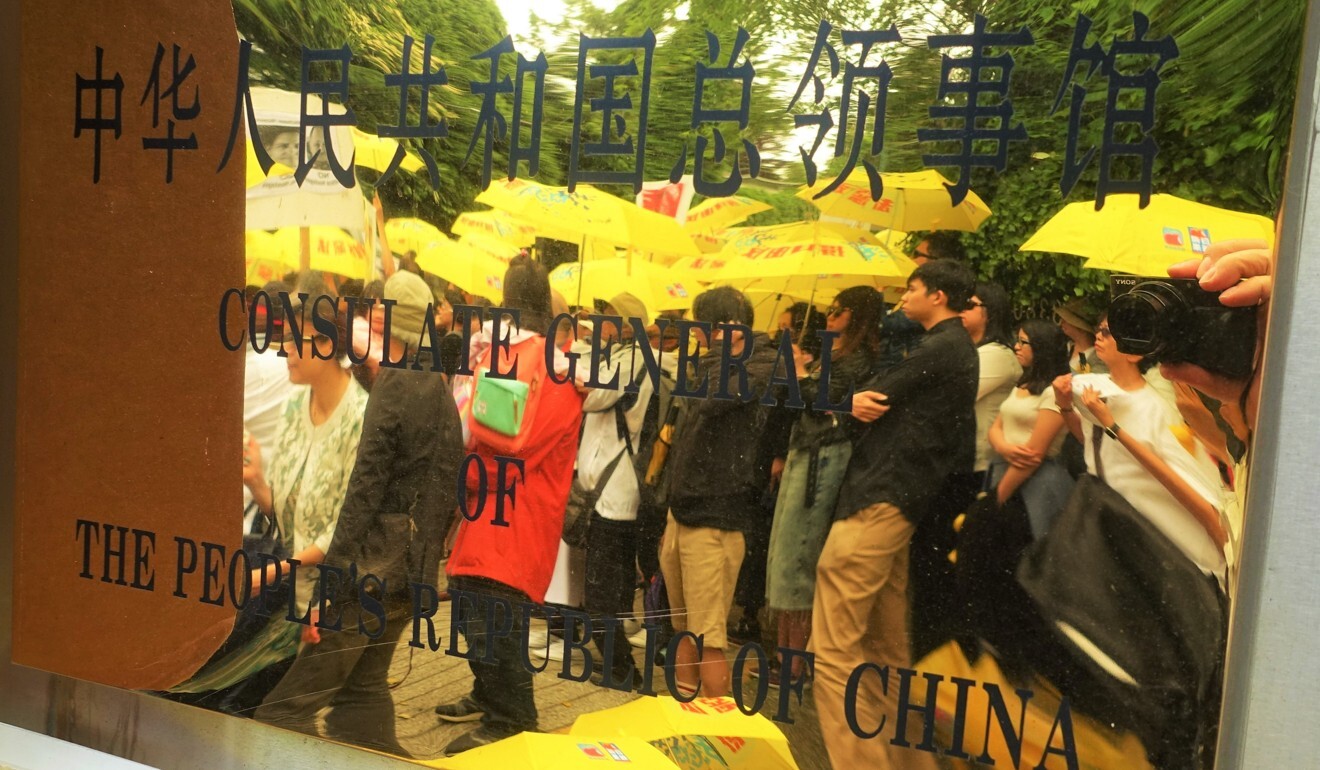 Campaigners assessed candidates on the basis of past statements or actions related to China and also asked them two questions: whether they would decline gifts or donations from China's government, its "affiliates" or "or any other foreign governments that abuse human rights"; and whether they would "reject the CCP's Belt and Road' initiative" and economic schemes promoted by authoritarian governments or their proxies.
Seven candidates had been assessed as "CCP leaning", including five from the BC Liberals and two from Horgan's NDP.
None responded to requests for comment.
Twelve candidates were meanwhile assessed as "Against CCP interference", mostly from the Green Party but including one BC Liberal and two from the NDP. There are 87 ridings in BC.
Pollster Mario Canseco, president of Vancouver-based Research Co, said that while geopolitical factors were a rarity in provincial or local campaigns, China had effectively put itself on the agenda with forays into granular-level politics.
"We see a situation where the level of influence from China when it comes to local issues, to regional issues [in BC], is not similar to other countries. You don't see other countries' consulates behaving the same way," he said.
He cited the Chinese consulate in Vancouver's controversial sponsorship of an annual reception for mayors and councillors at the Union of BC Municipalities convention. That sponsorship ended in 2019, after members voted to halt it amid protests.
Canada is not a signatory to China's Belt and Road Initiative, which aims to create a worldwide network of trade routes and infrastructure servicing the mainland's consumers and exporters.
But in 2016, former premier
Christy Clark of the BC Liberals
hosted Guangdong's then Communist Party secretary Hu Chunhua – now vice-premier and a Politburo member – and agreed to cooperate with the Belt and Road Initiative, making BC the only province to do so.
The construction of a C$190 million (US$145 million)
warehouse complex
in Surrey, outside Vancouver, has reportedly been touted in China as a belt and road project.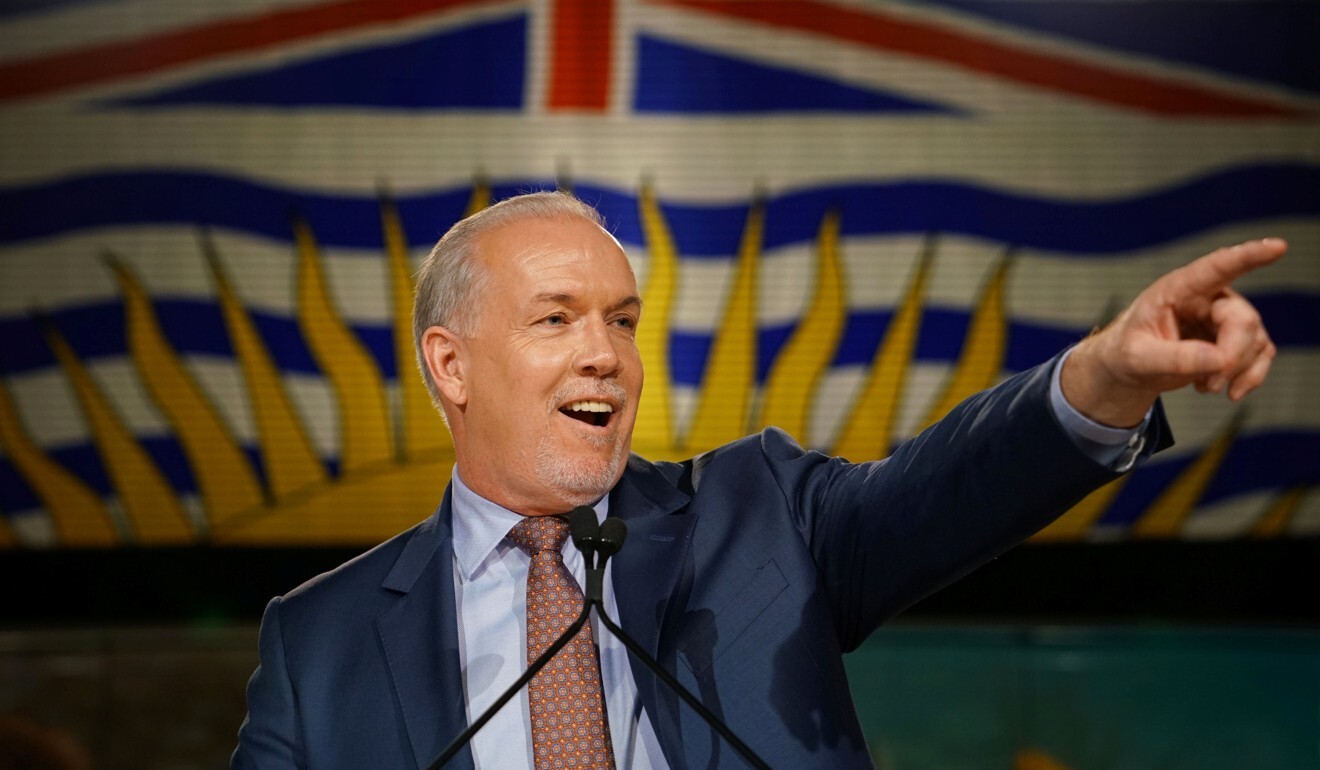 Canseco said China's standing among Canadians had plummeted recently, and BC – which has the country's highest proportion of ethnically Chinese people at about 11 per cent of the population – often had a lower opinion than the rest of the country. In July, Research Co found that 67 per cent of Canadians had a negative view of China; in BC, it was 70 per cent negative.
The China factor played more strongly in certain BC ridings, such as those in Richmond, where 54 per cent of the population is ethnically Chinese, Canseco said.
"It's more important because of this notion of influence. It's prevalent. It's definitely connected to the situation with Huawei and the Michaels," he said, referring to the arrest of Huawei executive Meng Wanzhou and the subsequent arrest by China of Canadians Michael Kovrig and Michael Spavor.
Shachi Kurl is president of the Angus Reid Institute and was moderator the BC party leaders' debate on Tuesday between Horgan, the BC Liberals' Andrew Wilkinson and the Green Party's Sonia Furstenau.
Kurl said she doubted China was "top of mind" for most BC voters. But such "special interest issues" could be important in certain ridings, she said.
"If there's a campaign afoot that targets a particular community of voters, in particular ridings, then that may resonate … and BC voters do not have a particularly favourable view of China. In fact, they have a very unfavourable view of China," she said.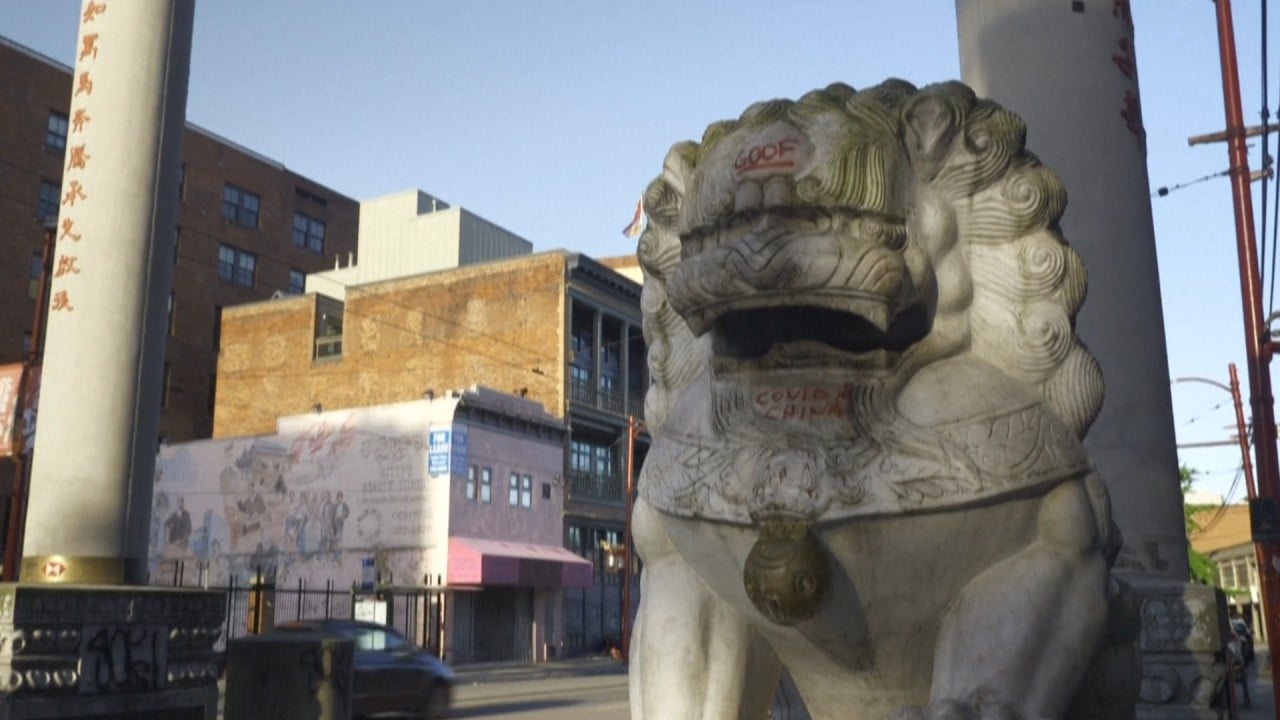 01:40
Anti-Asian attacks increase in Canada since start of coronavirus pandemic
Anti-Asian attacks increase in Canada since start of coronavirus pandemic
"It's not something that will break through the larger political discourse in this campaign. But could it move votes in a particular riding and therefore move a seat? Possibly."
Activist Li, who is involved with the group Alliance Canada Hong Kong, said she believed the Hong Kong Canadian community would be "heavily influenced" by a provincial candidate's attitudes towards China. "It's near and dear to their hearts," she said.
But she said it was "a really weird premise, that we even have to even ask our local politicians not to be influenced by the CCP".
Lee Haber, another volunteer on the No BC for Xi campaign, said that informing candidates was as much a goal as informing the public.
"There might be some candidates out there who would outright cooperate with Beijing, but I think the majority of them are going into this naive," said Haber.
"It's important. BC is on the Pacific Rim. We've seen the influence here," he said. "It directly affects BC people … The idea that problems stay within borders has been disproven. Coronavirus shows that."
This article appeared in the South China Morning Post print edition as: Activists put China on election agenda in British Columbia