Africa
Get more with myNEWS
A personalised news feed of stories that matter to you
Learn more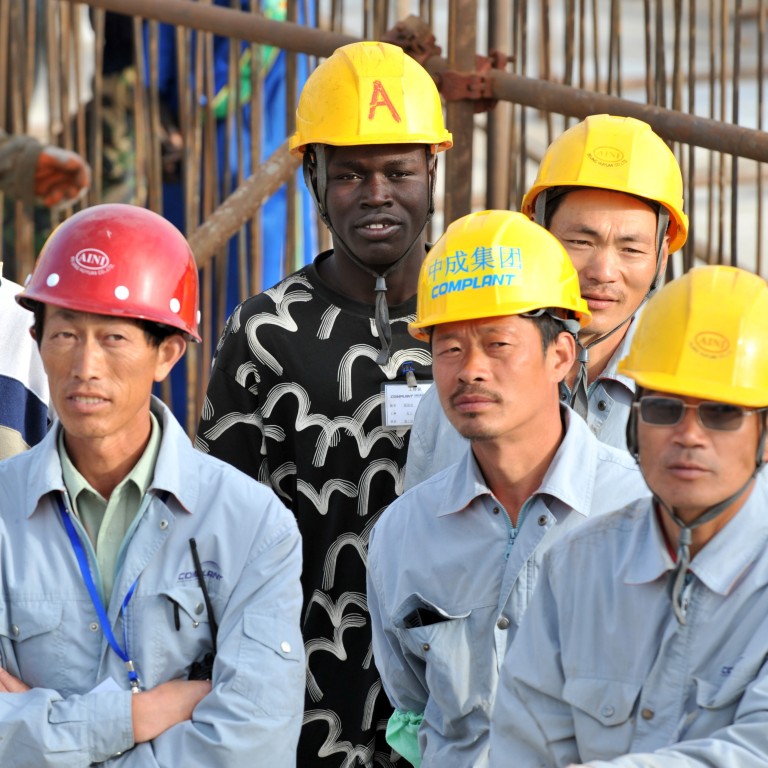 Belt and Road Initiative: Chinese workers leave Africa as lending slows
Tens of thousands of Chinese contractors left the continent between 2015 and 2018, a number that correlated with a decrease in spending from Beijing
African governments also became savvier about signing deals that included rules for hiring more locals
In the past decade, Africa has been a key destination for Chinese workers, following mega projects that Beijing has funded as part of the
Belt and Road Initiative
.
But in the past few years, thousands of Chinese workers have left Africa as Beijing goes slow in its lending or construction boom slows, a new analysis shows.
An estimated 62,600 Chinese contractors left Africa between 2015 and 2018, with the overall number declining from over 263,000 to roughly 201,000, the researchers found.
The study found "the volume of China's loans is a key reason" for the
decline in Chinese workers
across the continent. The number of Chinese workers in Africa peaked in 2015, which was also when China signed the most contracts on the continent. Loans in 2018 dipped below numbers last seen in 2012.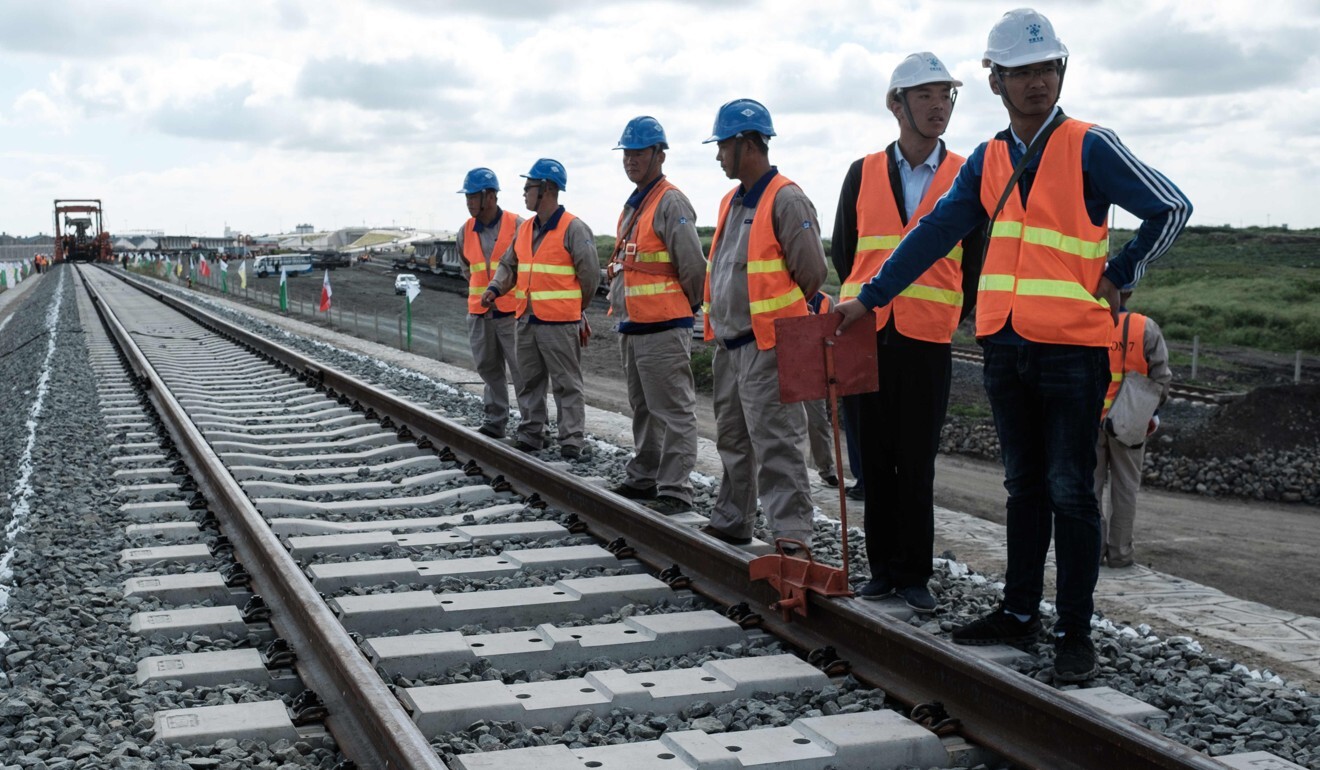 The report by two consultancy firms, the global company Oxford China International Consultancy (OCIC) and Beijing-based Development Reimagined, was based on analysis of workers contracted on the continent by Chinese companies.
OCIC managing director Charlotte Baker said the figures did not necessarily mean the Chinese workers left Africa.
"Many investors and factory workers will live for many years in African countries, and some construction workers decide to stay and switch visa status and may become, for instance, traders, shopkeepers," Baker said.
She also said the researchers focused on official government data, which did not include informal migrants as well as students and government officials who would travel to Africa on different visas.
Africa has become a
strategic centrepiece of Chinese foreign policy
, with Beijing pouring nearly US$148 billion into the continent between 2000 and 2018, according to the China Africa Research Initiative at the Johns Hopkins University School of Advanced International Studies.
The total amount of money loaned to Africa from China dropped dramatically from its 2016 peak of US$29.4 billion to US$8.9 billion in 2018, mainly through a sharp fall in loans to Angola, which accounted for US$19.3 billion worth of loans in 2016, compared to US$80 million in 2018.
Angola also saw the number of Chinese workers drop from 44,106 in 2015 to 27,222 in 2018, according to the new analysis.
Chinese loans between 2015 and 2018 still tapered for the rest of Africa, but at a much more moderate rate.
The country with the largest amount of Chinese workers is Algeria, and its story exemplifies the trend seen across Africa.
In the early 2000s, the Algerian government was attracted to the quick turnaround and efficiency of Chinese contractors, resulting in an influx of Chinese workers, according to Lina Benabdallah, an assistant professor of politics and international affairs at Wake Forest University in North Carolina in the US.
Recently, the projects had ended and "the money has dried up, and the government started spending less and less money on infrastructure building. This is what led to the decrease of Chinese construction workers in Algeria," she said.
Algeria saw the number of Chinese workers drop from 91,000 in 2015 to 60,220 in 2018.
China's lending programmes are also occasionally the cause of unrest because of a perception that the investments do not translate to jobs for locals. In 2016 a group of Kenyans stormed a construction site in protest over complaints that there were not enough jobs to go around. Fourteen Chinese people were wounded.
While Chinese contractors certainly bring their citizens with them to Africa, a 2019 study from School of Oriental and African Studies at the University of London found that in Ethiopia 90 per cent of jobs at Chinese firms went to locals. In Angola, the number was 75 per cent.
David Shinn, a professor at George Washington University's Elliott School of International Affairs, said: "African governments have become more successful at negotiating contracts with China that restrict Chinese workers to a smaller percentage and grant African labour a larger percentage."
The new study from the OCIC and Development Reimagined found that African governments that implemented strict policies for the hiring of locals brought in fewer Chinese workers per dollar of loans.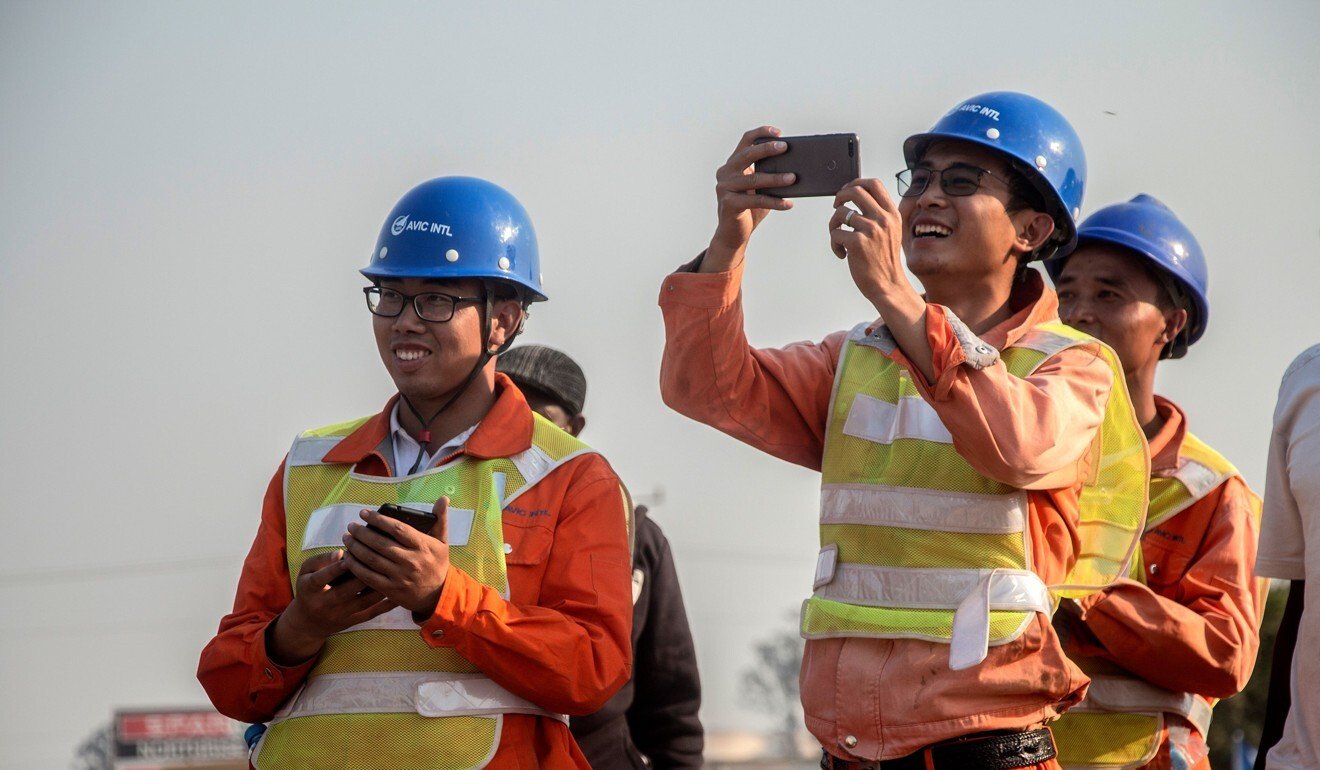 War and conflict also resulted in exoduses of Chinese workers in some places. Libya, for example, had 42,640 workers in 2010, but the numbers dropped sharply when a civil war broke out after the killing of Libyan leader Muammar Gaddafi in 2011. The analysis estimates that only 100 Chinese workers were in the country in 2018.
The other African nations with high numbers of Chinese workers include Nigeria, Kenya, Ethiopia, Zambia, the Democratic Republic of Congo and Uganda.
The data predates the coronavirus pandemic, which has amplified problems in the relationship between China and Africa. Zambia is on the verge of default on US$3 billion worth of Eurobonds because it is diverting money to fight the pandemic.
But creditors have been reluctant to bail the nation out because they worry that money will simply be transferred to China to pay its debt. China has been under pressure to suspend or cancel debt obligations from developing countries during the pandemic.
This article appeared in the South China Morning Post print edition as: Chinese workers leave Africa amid decline in lending