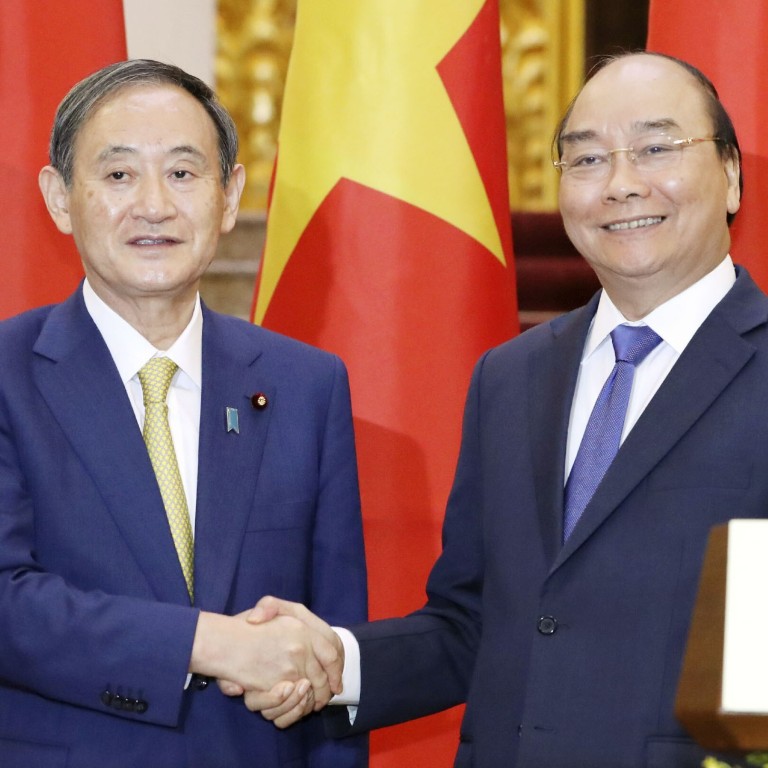 South China Sea: Japan boosts security ties with Vietnam as it ramps up pressure on Beijing
Countries agree to cooperate on regional issues, including the disputed waterway
Tokyo and Canberra also agree to strengthen efforts in the Indo-Pacific
Tokyo is ramping up pressure on Beijing over
the South China Sea
, as Japan's newly elected prime minister seeks to boost security ties on his first official trip in the region.
In another move set to dismay Beijing, it was also announced that Defence Minister Nobuo Kishi and his Australian counterpart Linda Reynolds had agreed in Tokyo to strengthen cooperation in the Indo-Pacific, including maritime activities in the South China Sea.
Speaking to media in Hanoi, Suga described the pact with Vietnam as a "big step in the field of security". The agreement in principle could see Japan exporting defence equipment and technologies including patrol planes and radar to Vietnam, a rival claimant and vocal critic of Beijing's expansive claims in the resource-rich South China Sea.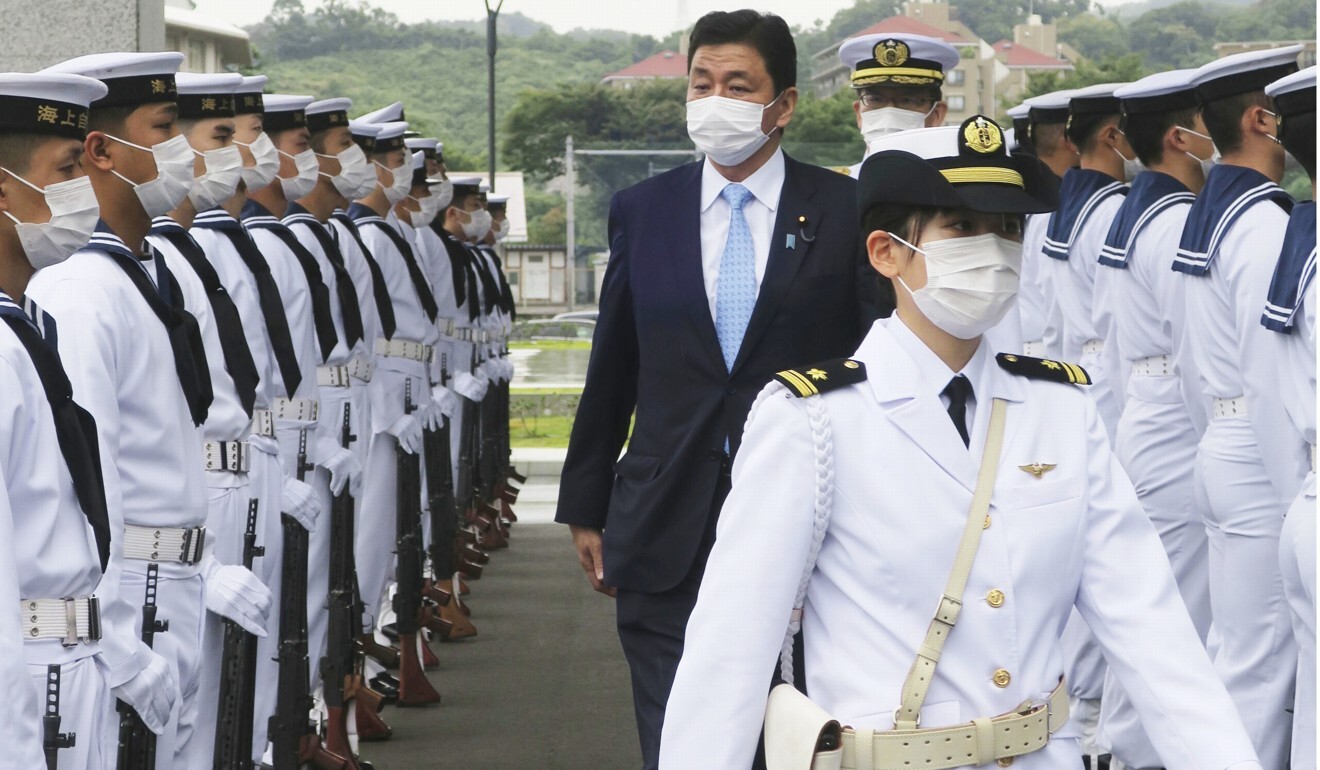 Suga, who took office last month, said Vietnam was a "cornerstone" of efforts to realise a "free and open Indo-Pacific" and that Japan would contribute to "peace and prosperity in the region", Kyodo News reported.
He also criticised activities in the South China Sea "that go against the rule of law" – a veiled reference to Beijing's assertiveness in the busy waterway, through which a third of global shipping is estimated to pass.
"It is important that all nations involved work towards a peaceful resolution of conflict in the South China Sea without resorting to force or coercion," Suga said during a speech at a university in Hanoi.
Suga will travel to Indonesia next, and regional observers said his first overseas trip as prime minister was part of a push to engage with Southeast Asia, but it also shed light on the rivalry between Tokyo and Beijing over territorial disputes and influence in the region.
As a key US ally in Asia, Japan has sought to carefully balance its relations with China, its largest trading partner, and avoid any open confrontation with Beijing. Tokyo has been hesitant to send warships to join US-led freedom of navigation operations, which Washington says are part of efforts to counter China's activities in the region but Beijing says are damaging regional stability.
Lian Degui, a Japanese affairs expert with the Shanghai Institutes for International Studies, said Tokyo did not want to take part in the freedom of navigation operations.
"[Tokyo] wants to find its own way to cooperate with the US, which is to carry out a certain level of military cooperation and joint exercises with Southeast Asian nations," Lian said.
"It is also keen to increase pressure on China over the South China Sea issue as its own dispute [with Beijing]
over the Diaoyu Islands
can hardly be resolved," he said, referring to the uninhabited islands in the East China Sea known as
the Senkakus in Japan
that are claimed by Tokyo, Beijing and Taipei.
Observers said Beijing was acutely aware of such pressure amid
rising tensions with Washington
over the South China Sea and other sensitive issues such as human rights, Taiwan, Xinjiang and Tibet.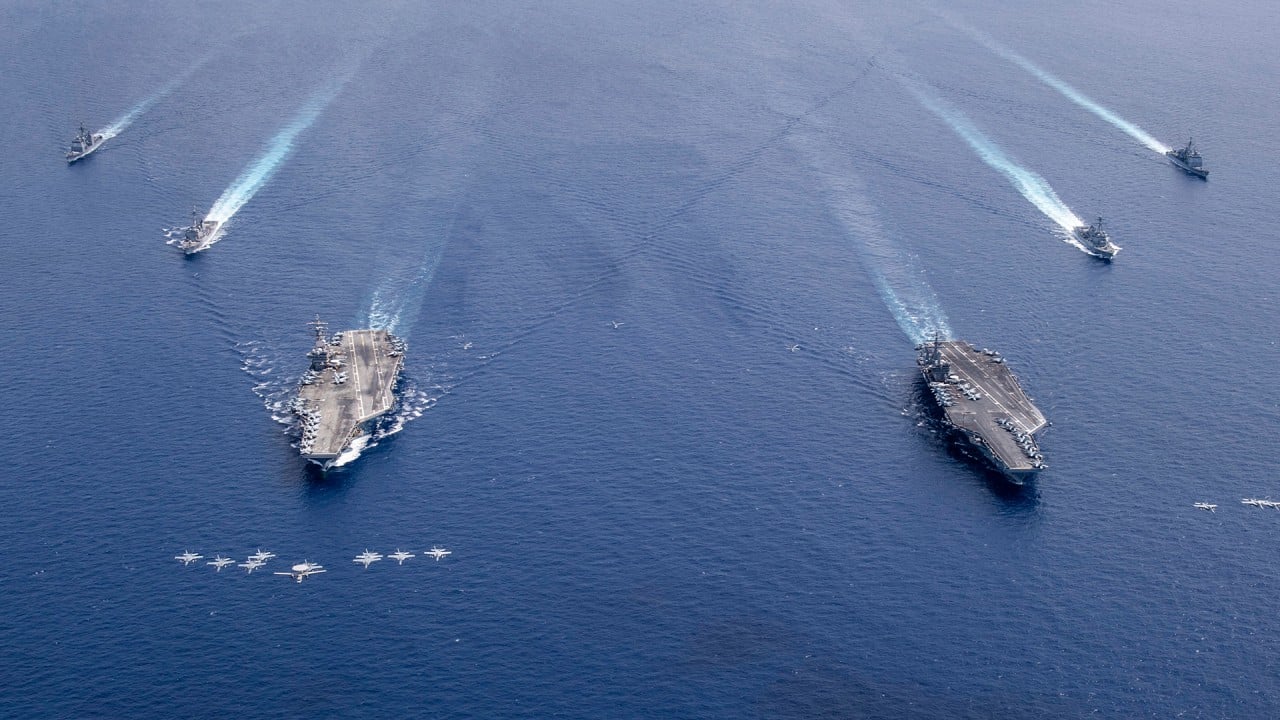 02:32
Washington's hardened position on Beijing's claims in South China Sea heightens US-China tensions
Washington's hardened position on Beijing's claims in South China Sea heightens US-China tensions
Li Mingjiang, an associate professor with the S. Rajaratnam School of International Studies at Nanyang Technological University in Singapore, noted that China was already competing with Japan over financial aid and investment in Southeast Asia.
Now it also faced "competition from Western countries that are unofficially coordinating efforts to contain China in the region – for example, the increasing cooperation on financial aid by countries like Japan, the US, Australia and the European Union", Li said.
But it is not clear whether countries in Southeast Asia will pivot towards the US and its allies instead of China.
During his meeting with Suga on Monday, Prime Minister Phuc said "Vietnam welcomes Japan, a global power, to continue to actively contribute to regional and global peace, stability and prosperity".
But Lian said Hanoi's security cooperation with Tokyo over the South China Sea was unlikely to cross Beijing's red line. "Vietnam would not want to see full antagonism of China, and both countries have agreed to maintain stability," he said. "No Southeast Asian country would want to jeopardise its ties with China through cooperation with Japan."