Canada
Get more with myNEWS
A personalised news feed of stories that matter to you
Learn more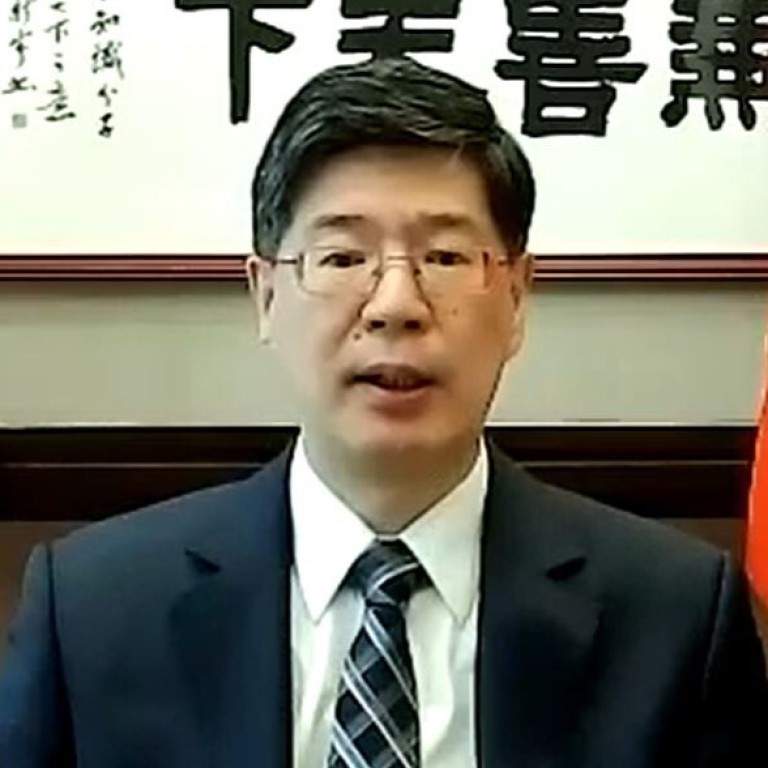 China unleashed 'wolf warrior' diplomacy on Canada. It may have backfired
Ambassador Cong Peiwu's remarks on the safety of 300,000 Canadians in Hong Kong may have stiffened the Trudeau government's stance, and emboldened China hawks
The contentious comments 'make it far less likely that Canada will do China's bidding' said a former ambassador to Beijing
Canada's foreign minister started last week by hailing the 50th anniversary of diplomatic ties with China, and the importance of dialogue.
But by Thursday, Francois-Philippe Champagne was delivering a dressing down to Beijing's ambassador, Cong Peiwu, for "unacceptable and disturbing" remarks about Canadians in Hong Kong, in which Cong accused Canada of encouraging "violent criminals" by reportedly granting refugee status to Hong Kong pro-democracy protesters.
Cong also suggested that "the good health and safety" of Canadians in Hong Kong might be at risk if Ottawa did not toe Beijing's line. Asked to clarify if this was a threat, he said "that is your interpretation".
The remarks were the latest example of China's new "wolf warrior" style of diplomacy.
But Cong's comments may have backfired.
Instead of being put in its place, the Liberal government of Prime Minister Justin Trudeau – often assailed for being weak on China – responded with a toughened public response, while China hawks outside the government were emboldened.
Trudeau accused China of "coercive diplomacy" and said Canada would "stand up loudly and clearly for human rights" including the "very concerning situation in Hong Kong". Champagne summoned Cong "to make clear in no uncertain terms that Canada will always stand up for human rights and the rights of Canadians around the world".
Conservative opposition leader Erin O'Toole, meanwhile, called for Cong to apologise or be kicked out of the country.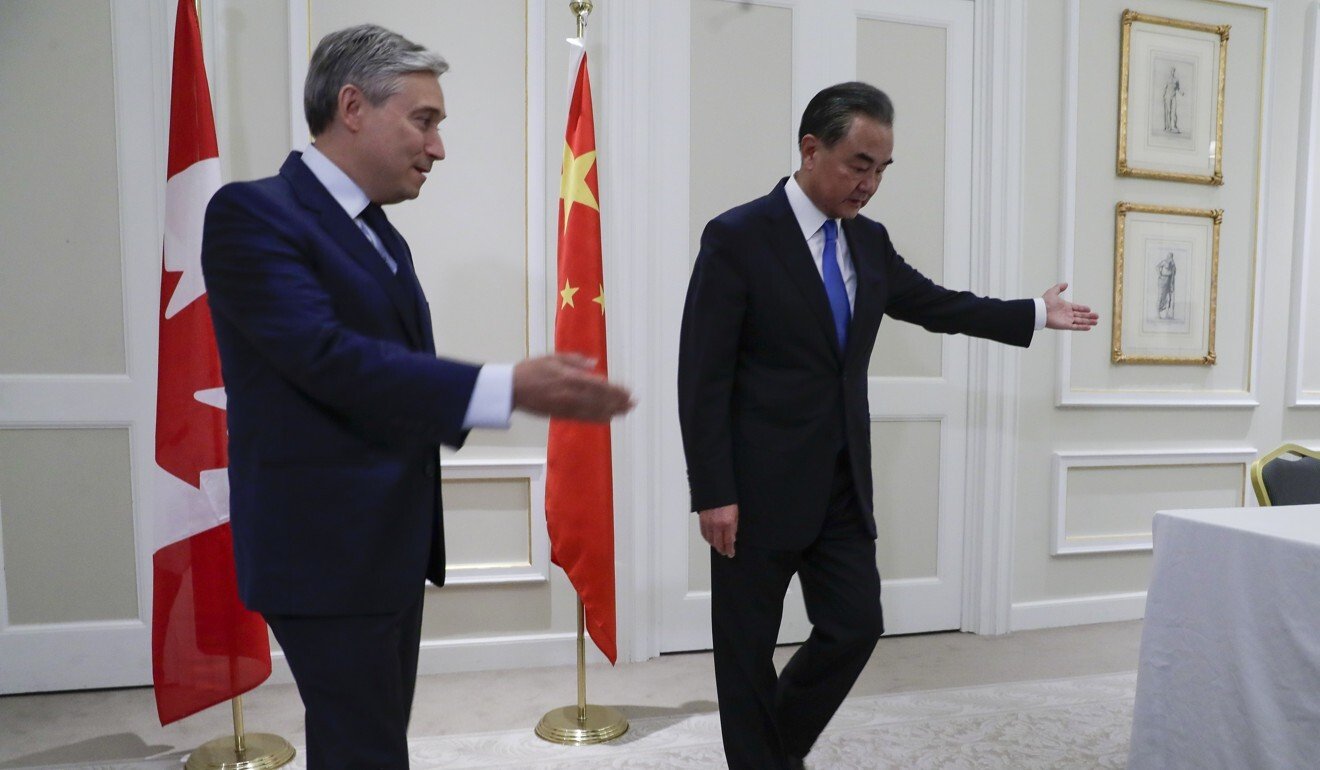 In Parliament on Monday, Deputy Prime Minister Chrystia Freeland called Cong's remarks "not appropriate in any way of diplomatic relations".
"There are signs that Canada is becoming more determined and resolute," said David Mulroney, a former Canadian ambassador to China under the administration of Trudeau's predecessor, Stephen Harper of the Conservative Party.
"Public challenges, like the one offered by [Cong], actually make it far less likely that Canada will do China's bidding, whether the request is to return Ms Meng or to close our doors to asylum seekers from Hong Kong."
Mulroney was referring to Huawei executive Meng Wanzhou, who is fighting a US extradition request in the Supreme Court of British Columbia, and whose arrest at Vancouver's airport in December 2018 upended Sino-Canadian relations.
A host of other issues contribute to the current abysmal state of the relationship: China's subsequent arrest of two Canadians, Michael Spavor and Michal Kovrig, who China accuses of spying but are widely regarded in Canada as hostages; espionage fears over Huawei's desire to help build 5G internet networks in Canada; and dismay over events in Hong Kong, including the treatment of protesters and the imposition of a controversial national security law.
For its part, China has claimed that Cong was being misinterpreted – even while striking a similar tone.
"China firmly opposes Canada granting 'political asylum' to the violent criminals in Hong Kong. Canada should denounce ideological bias and stop meddling in China's domestic affairs," the embassy said on social media.
Cong's remarks were made in English in an online press conference on Thursday. Asked about Canada accepting refugees from Hong Kong, he decried it as "interference in China's domestic affairs".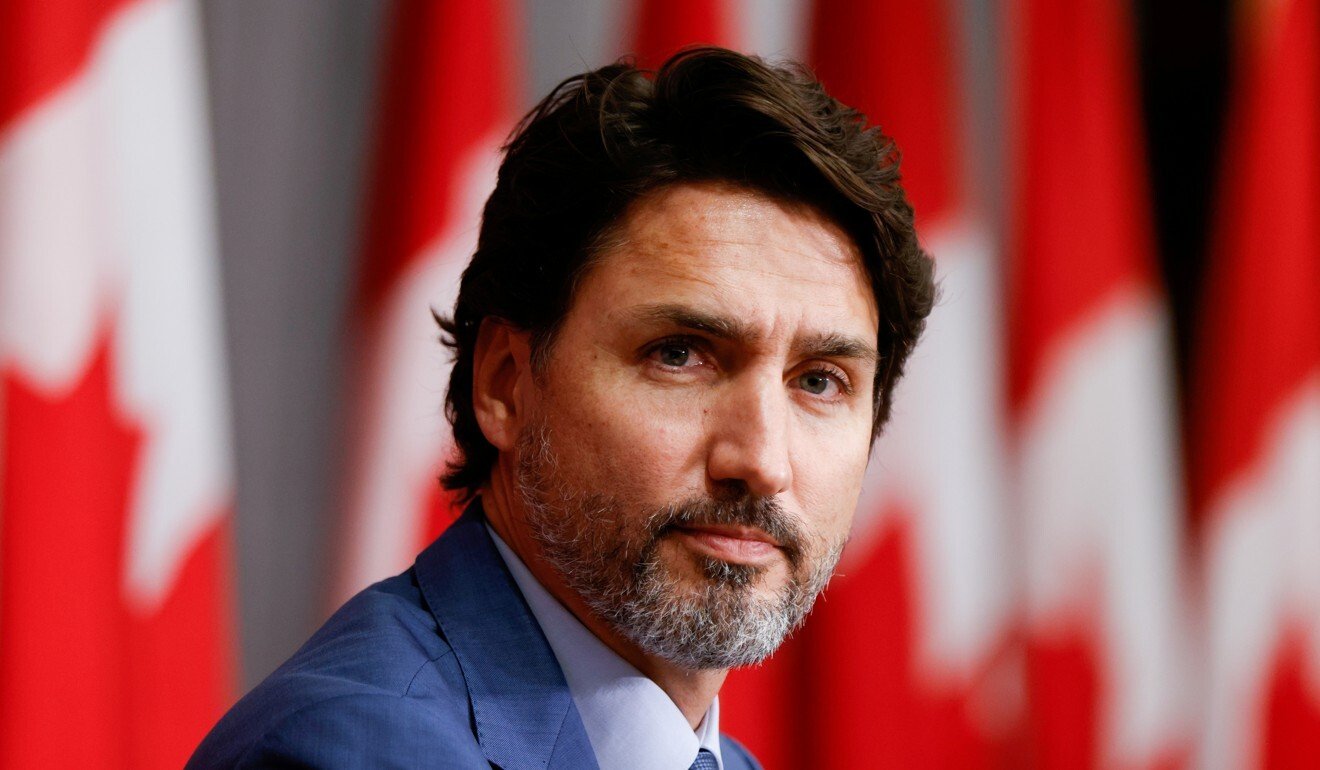 "And certainly it will embolden those violent criminals," he added. "So if the Canadian side really cares about the stability and prosperity in Hong Kong, and really cares about the good health and safety of those 300,000 Canadian passport holders in Hong Kong, and the large number of Canadian companies operating in Hong Kong SAR, you should support those efforts to fight violent crimes."
China's diplomats were once known for quiet restraint. No more: their new "wolf warrior" nickname refers to the blockbuster Chinese action movie franchise of that title, featuring PLA commandos engaged in patriotic missions around the world.
Charles Burton, a former counsellor at the Canadian embassy in Beijing and a senior fellow at the Macdonald-Laurier Institute, said Cong's remarks showed China wanted to "menace" Canada out of granting refuge to Hong Kong protesters, while subsequent "obfuscation" allowed it to claim he was being misinterpreted and was threatening no one.
On Monday, Chinese foreign ministry spokesman Zhao Lijian said of the reaction to Cong's remarks that Canadian leaders "condoned anti-China comments spreading across the nation and made groundless accusations against China".
"Clearly all this has a highly negative impact on the Canadian public's perception of China," Burton said. "I daresay that would be taken into consideration as the Canadian government continues its policies."
Public perceptions of China have indeed been cratering recently. In late July, a Research Co poll found that only 21 per cent of Canadians had a positive opinion of China. That was down six percentage points compared to January.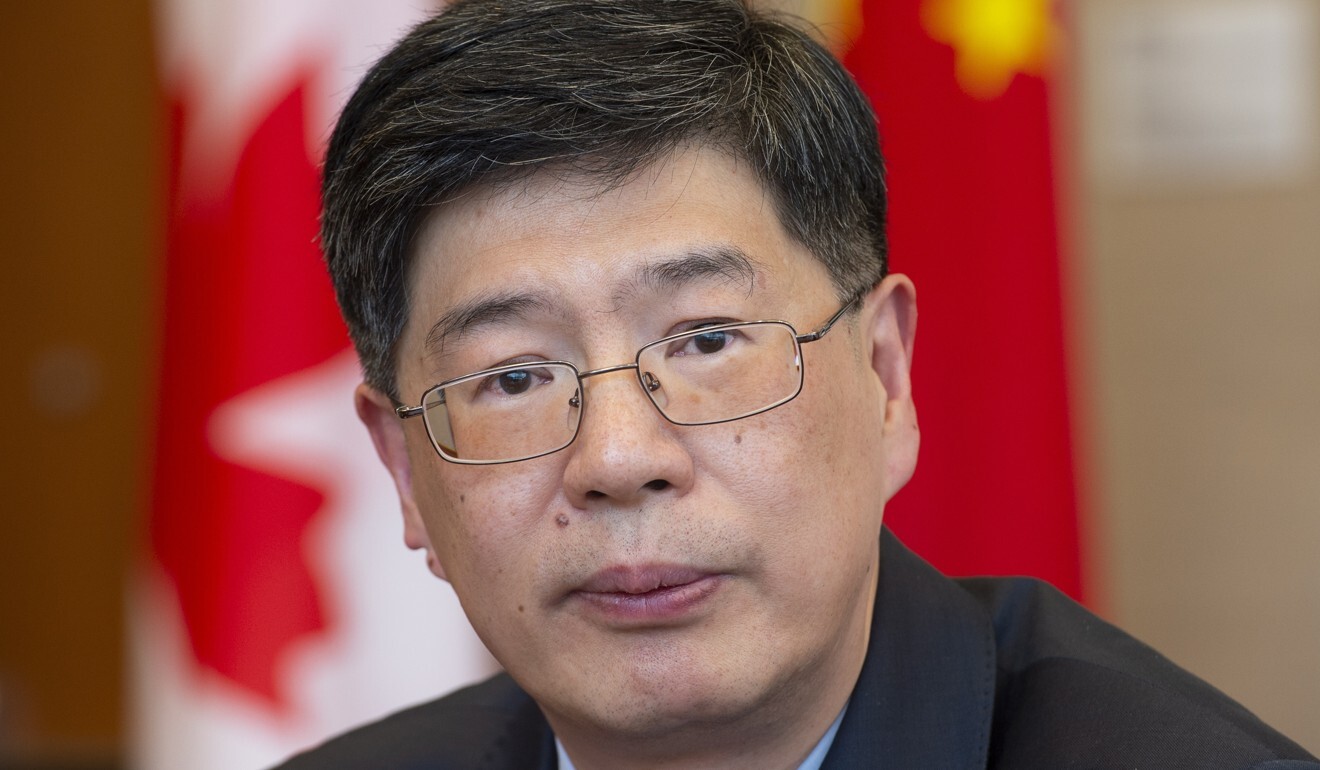 It was in this context that Cong's remarks drew their backlash. But Burton said Canada's official response still fell well short of what "any other nation would be condemned for".
"If any other ambassador for any other nation had made a statement implying threats to Canadian citizens, then that ambassador would be declared persona non grata and out within 48 hours," Burton said.
"What exactly does a Chinese ambassador have to do to be declared persona non grata and turfed? To what extent does calling him into the Canadian foreign ministry for a cup of coffee and a chat impact on Chinese regime behaviour, in terms of this wolf diplomacy?"
Burton said that influential Liberals still subscribed to an "esoteric doctrine", that China's rise and US decline were inevitable, obliging Canada to engage with Beijing in all spheres; this thinking held that Canadians' low opinion of China was a result of them being duped by the media and sensationalisation of conflicts.
"This element does not want Canada to offer safe harbour to Hong Kong democracy activists," Burton said.
Although Canada had apparently granted refugee status to some, this was not a result of a specific policy, Burton said; in contrast
Australia had instituted a policy
that gave thousands of Hongkongers on student and temporary visas a pathway to permanent residency.
In spite of the tougher talk from Ottawa, China doves "still believe that the sole important aspect of Canada's relationship with China is promoting Canadian prosperity," Burton said.
Former ambassador Mulroney said "China-friendly think tanks and business groups" in Canada had previously been "lionising the ambassador and providing him with a platform for his propaganda".
"I think that the government should put the ambassador in the diplomatic deep freeze, cutting off his high-level access and warning him that any more menacing comments will result in expulsion," said Mulroney.
Cong's remarks "remind us that Canadians who live and work in Hong Kong are as vulnerable to China's hostage diplomacy as are Canadians in Beijing, Shanghai or any other mainland city".