US election: Americans in Hong Kong cast their ballots early amid pandemic
Events targeting the estimated 85,000 Americans in the city held online, while mail disruptions are a concern
Democrats Abroad chair says he has come across many people who are voting for the first time
American voters in Hong Kong are anxiously awaiting
the US election
in two weeks, with many casting their ballots far in advance to ensure they will be counted in time amid the pandemic.
But in Hong Kong, the election focus is less about issues that have been especially polarising in the US, including mail-in ballots – which Americans voters abroad have long relied upon – and pandemic mask-wearing, which has been prevalent in the city since late January.
"If you look at the US, Trump was still holding his rallies in person," said Tariq Dennison, treasurer for Republicans Overseas in Hong Kong. "Here, we have the restrictions on mass gatherings, but even things like wearing masks is not politicised. When in Rome, we're going to do as the Romans do."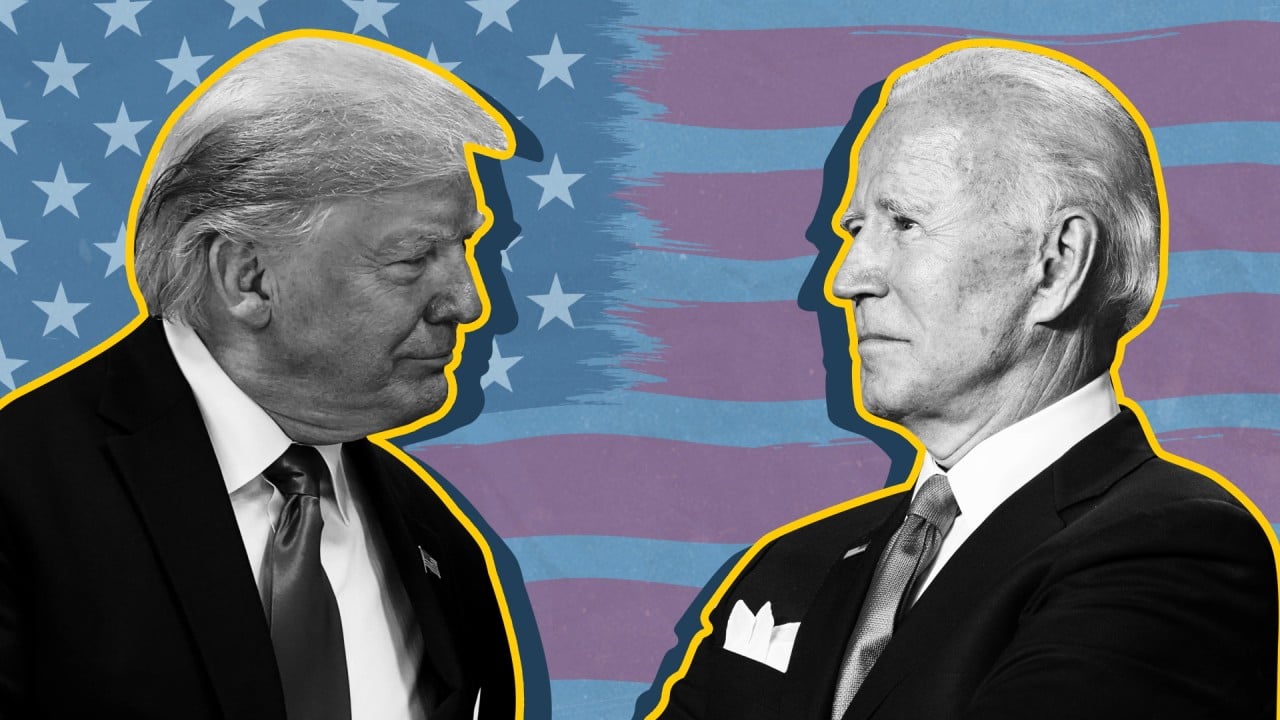 11:15
Trump vs Biden: The 2020 US presidential election
Trump vs Biden: The 2020 US presidential election
Social distancing measures in the city have also meant that voter registration drives and election-related events targeting the estimated 85,000 Americans in Hong Kong have gone virtual. The US consulate has hosted weekly Zoom webinars to answer questions on how to vote. The tradition of holding an in-person debate between representatives from the Hong Kong chapters of Democrats Abroad and Republicans Overseas – held at the University of Hong Kong during the 2016 election – did not happen this year. The American Club in Hong Kong streamed the September 29
debate between Trump and Biden
online, with guest speakers, and will stream the next one on Thursday. And while the American Chamber of Commerce held a watch party on election day in November 2016, it has not planned a similar event this time around.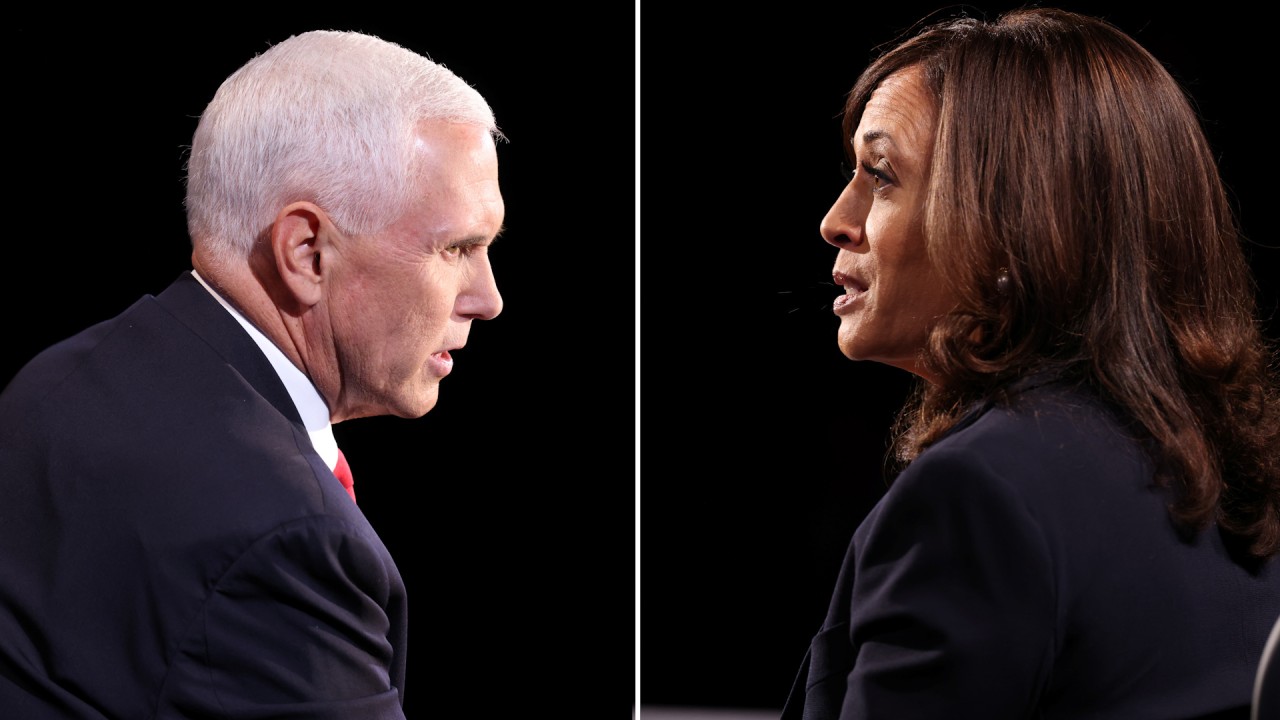 12:04
Harris and Pence face off in only vice-presidential debate of 2020 US election
Harris and Pence face off in only vice-presidential debate of 2020 US election
International mail disruptions have meanwhile pushed voters to cast their ballots earlier than usual.
US states were required to send out ballots in mid-September, or 45 days before the November 3 election, which overseas voters can return by mail and in some states by email, fax or online. The US consulate in Hong Kong recommended that voters return paper ballots via the consulate by October 2 to "account for transit times between overseas posts and local voting districts".
Hongkong Post resumed postal services to the US from September 14 but said mail delivery delays were to be expected since local mail operations were "still under the influence of the pandemic".
Nicholas Gordon, chair of Democrats Abroad Hong Kong, said Americans overseas had to plan "well in advance" this year because of the concerns about mail delays.
"Voting from overseas is complicated at the best of times, and we're certainly not in the best of times right now," he said. "We've been running voter assistance really full blast since mid-August, and that's a month before the ballots are officially released."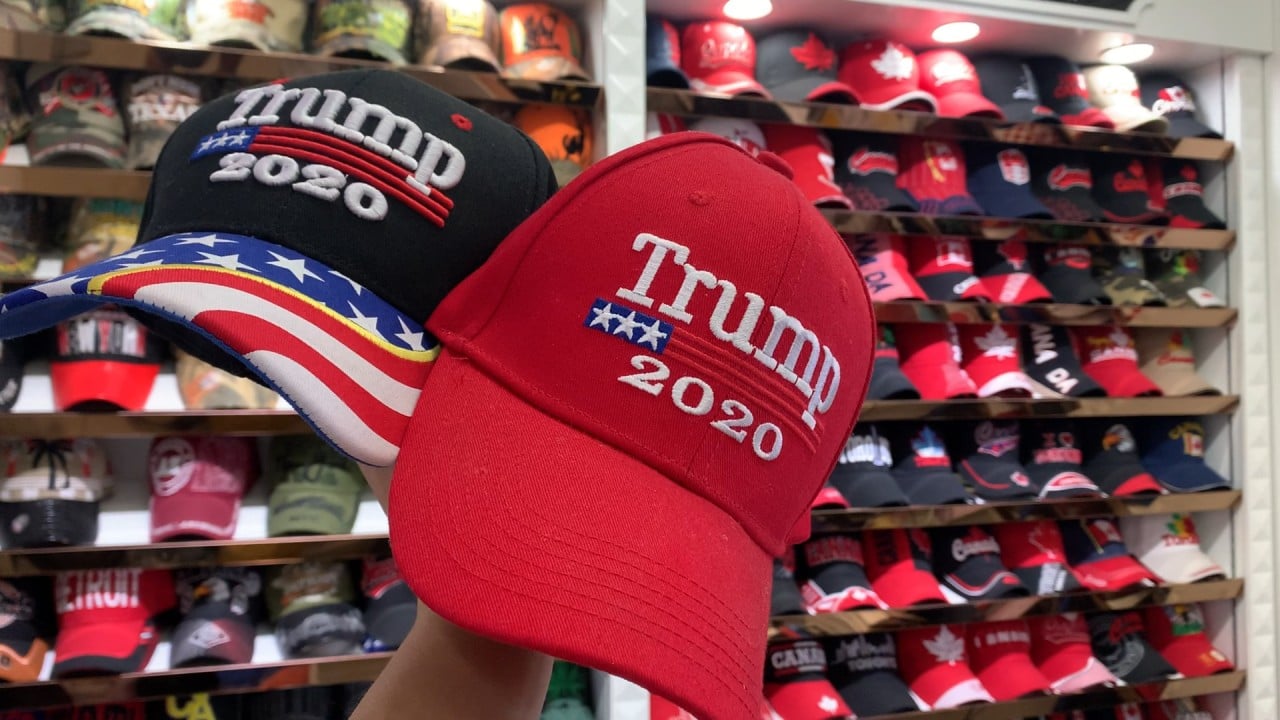 02:39
The 'Yiwu Index': How a Chinese city could predict the result of the US Presidential election
The 'Yiwu Index': How a Chinese city could predict the result of the US Presidential election
Gordon, who was focused on issues of post-pandemic economic recovery and how the US democracy should operate, said he had come across many first-time voters in Hong Kong this year, including recent college graduates and long-term residents who had never voted before.
"The president is a polarising figure for both those who support him on the Republican side and for those who don't like him – it's really his behaviour and the behaviour of his administration that has activated a lot of voters," he said. "At the moment, it seems like the polling suggests it will be a good night for [former] vice-president Biden, but people should not take that for granted."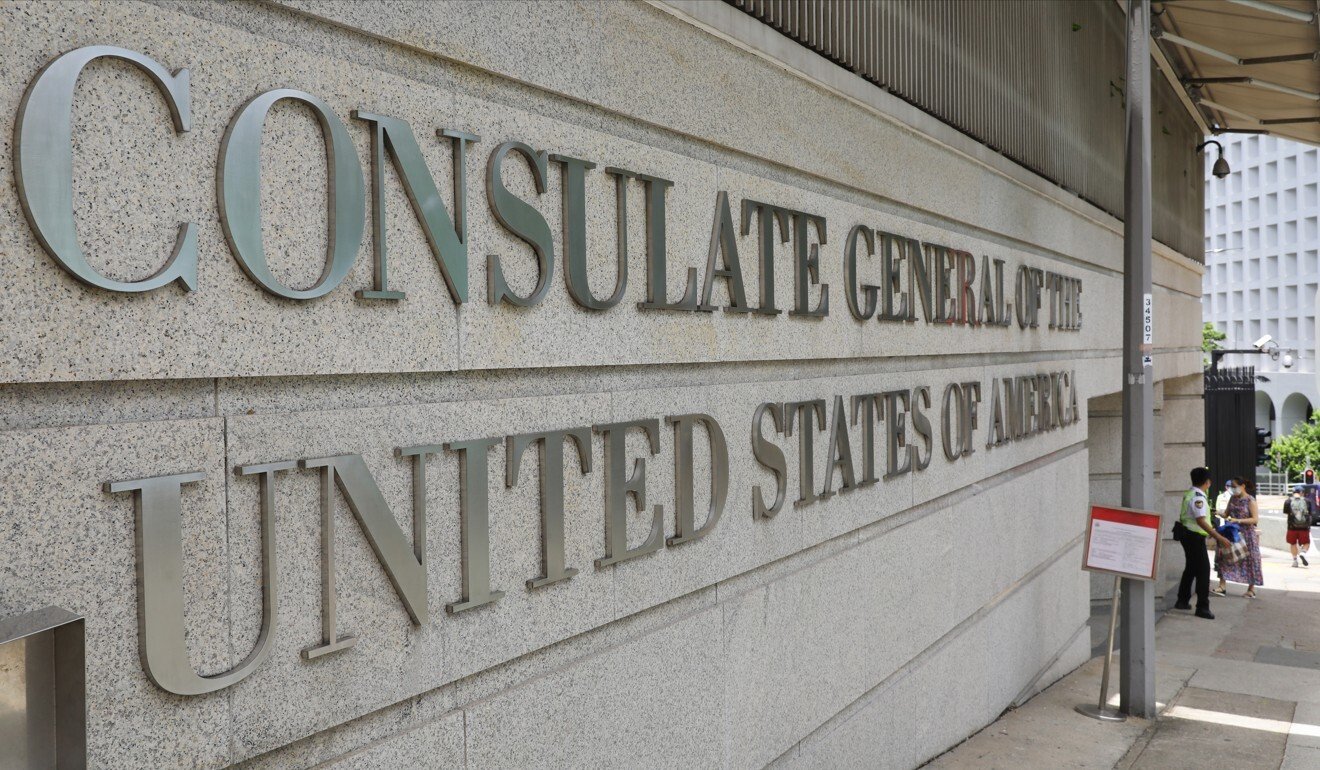 An American voter who wanted to be identified by her surname, Wong, dropped off her ballot at the US consulate in Hong Kong last week. She voted for Biden, in part because of how the Trump administration had handled the pandemic and rising US-China tensions.
"I think that is quite scary for me – you don't know how that's going to play out here in Hong Kong because the US election is going to affect everyone globally," she said. "That uncertainty, that kind of imminent dread, I think that is worrying and that is probably the other reason, besides the pandemic, that drove me to vote this time and to make sure that I get a vote."
For some, the election may even affect whether they will continue to live abroad.
Jesse Field, a 40-year-old educational consultant in Shenzhen, voted for Biden via FedEx several weeks ago, though he said the cost to do so had doubled from the usual price to 400 yuan (US$60) because of the pandemic. He and his husband were less interested in returning to the US in the short term due to domestic political dynamics and the virus outbreak, but a new administration could change that.
"If Biden is able to turn the country around, and if there's a sense of energy and dynamism in our country, that could maybe boost us into thinking we should go back and help," he said. "If Trump is re-elected, I guess we are going to see a continuing degradation of the relationship [with China], and there could be more American diplomatic attacks on Chinese citizens in the US, which could lead to retaliation that comes back at [US citizens in China]."
But the election result this year may not even be finalised after polls close on November 3 in the US, or the morning of November 4 in Hong Kong, given the number of absentee voters during the pandemic. In states such as Pennsylvania, postal votes will be counted up to three days after the election.
"I'm not really looking forward to it," said Dennison, who was focused this election on issues such as the Supreme Court and US competitiveness overseas. "Unfortunately, it's not going to be as clean as you'd like … no matter who wins and how it works out, there is going to be a very large percentage of the country that is not happy about the results."
Additional reporting by Simone McCarthy