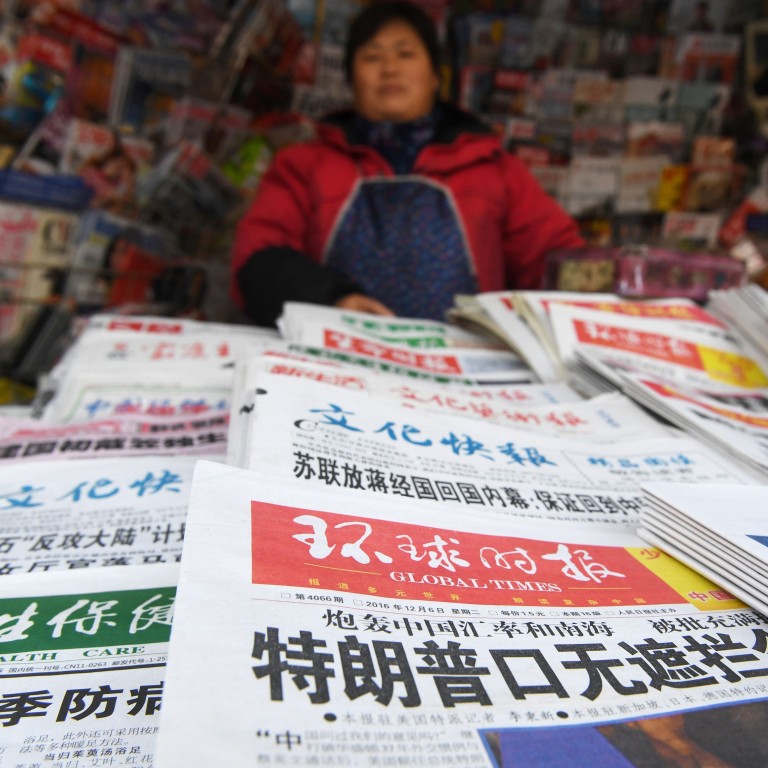 China-US relations: Beijing slams Washington for classing media firms as foreign missions
'Action taken by the US … based on Cold War mentality,' foreign ministry says
Comments come after US deems six organisations as being 'substantially or effectively controlled' by Beijing
"The action taken by the US side against Chinese media is based on Cold War mentality and ideological prejudice," foreign ministry spokesman Zhao Lijian said at a press conference on Thursday.
"It has seriously damaged the reputation and image of the Chinese media and severely affected [their] normal operations. It has also exposed the hypocrisy of the US in claiming support for the free press," he said.
"This is the latest move of political oppression … against the Chinese media and journalists operating in the US."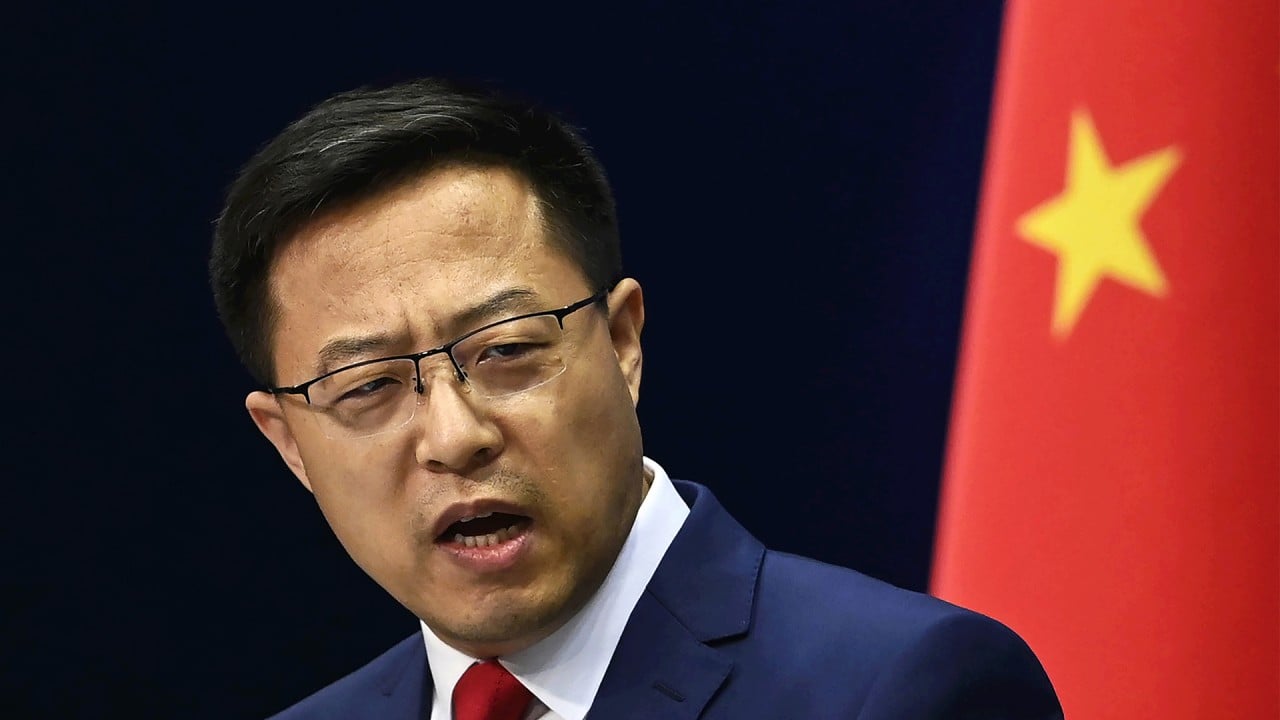 01:08
Beijing vows retaliation after US labels more Chinese media outlets as foreign missions
Beijing vows retaliation after US labels more Chinese media outlets as foreign missions
If Washington failed to rescind the ruling, China would make a "necessary and fitting response", Zhao said, without elaborating on what form that might take.
The ministry's comments came after
US Secretary of State Mike Pompeo
said on Wednesday that six Chinese media organisations had been deemed to be "substantially or effectively controlled by a foreign government".
The move to classify them as missions was to ensure American "consumers of information can differentiate between news written by a free press and propaganda distributed by the Chinese Communist Party", he said.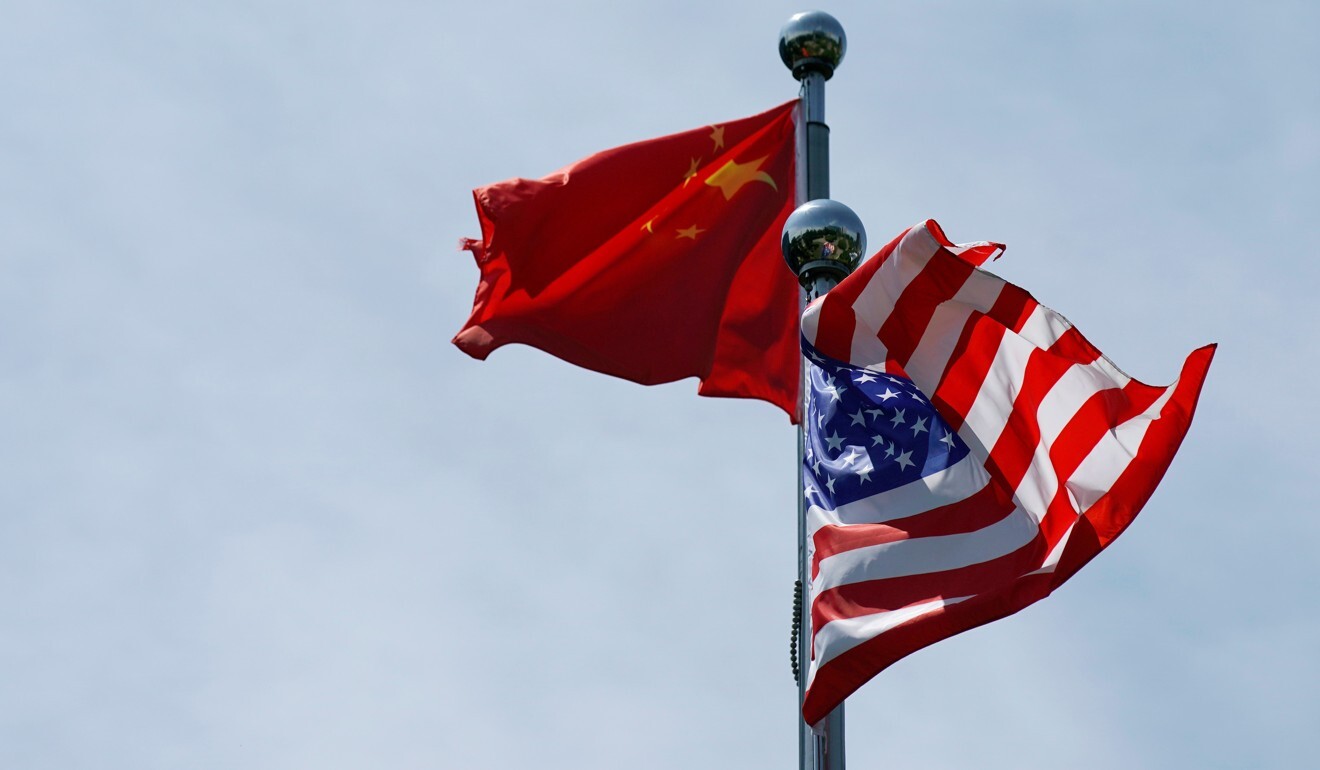 The ruling takes the number of Chinese media companies in the US to be classed as foreign missions to 15. Five organisations were so designated in February and
four more in June
.
The latest additions to the list are: Yicai Global, Xinmin Evening News, Jiefang Daily, Social Sciences in China Press, Beijing Review and Economic Daily.
Yicai Global is an English-language financial news website operated by the state-owned Shanghai Media Group.
Xinmin Evening News
and
Jiefang Daily
are operated by the state-owned Shanghai United Media Group, with the latter being the official newspaper of the Shanghai branch of the
Chinese Communist Party
.
Social Sciences in China Press is run by the Chinese Academy of Social Sciences, a government-run think tank. Economic Daily is a Communist Party-run newspaper and Beijing Review is an English-language magazine produced by China International Publishing Group, the party's foreign-language publishing house.
Media companies and journalists are among the newest victims of the
US-China rivalry
, which started as a trade war but has since spilled over into human rights, technology and even the
coronavirus pandemic
.
In March, Beijing expelled several journalists from The New York Times, The Washington Post and The Wall Street Journal in response to Washington imposing limits on the number of Chinese citizens allowed to work for five Chinese state-run news organisations in the US.
Hu Xijin, the editor-in-chief of Chinese state-run tabloid Global Times said on Twitter that the US ruling would "further poison the working environment of media outlets" in the two countries.
"If Chinese media outlets suffer actual harm, Beijing will definitely retaliate," he said, adding that US media outlets in Hong Kong could be among the targets.