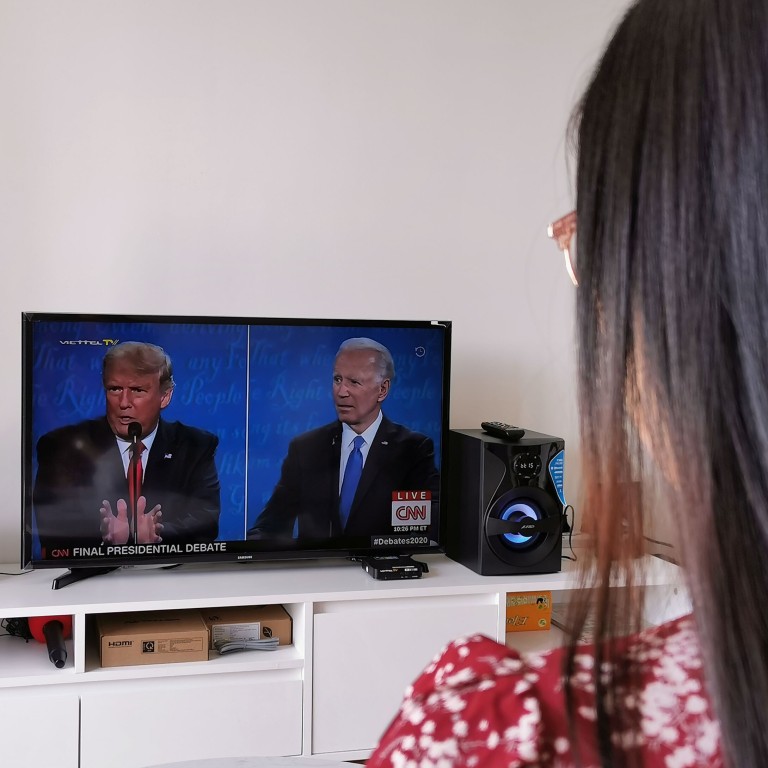 US election race being closely watched in Taiwan, where Trump is popular
Events to be held on the island for both Taiwanese and expats to watch poll results come in
American policy towards Taiwan is not likely to change dramatically whether Biden or Trump is elected, says business leader in Taipei
And with just over a week until the poll, most American voters on the self-ruled island are expected to have already mailed their ballots back to their states.
While the American Institute in Taiwan – the de facto US embassy in the absence of official relations – has no plans at this stage to hold any public events for either Taiwanese or Americans to watch coverage of the November 3 poll, other American groups have arranged their own.
Democrats Abroad Taiwan will also host a watch party in Taipei starting from 8am. "We don't expect there to be a full result, given the sheer number of mail-in ballots in states affected by the coronavirus," said John Eastwood, an American lawyer and chairman of Democrats Abroad Taiwan.
Given the impact of
Covid-19
, this year's US election is likely to be one of the most unconventional presidential races ever held.
According to AmCham Taipei, a record number of citizens across the US and abroad are expected to vote before November 3 by mailing in their ballots, suggesting the result might not be declared on election night but may take several days to emerge.
While there is a strong preference on the self-ruled island for Taiwan-friendly Trump to get re-elected, for Eastwood, winning back the White House and Senate is "absolutely essential" for the Democrats.
"When I talk with Taiwanese Trump supporters about the presidential race, it seems that they see Trump's quagmired trade war with China and think that 'the enemy of my enemy is my friend'," he said.
"The phone call between president-elect Trump with [Taiwanese leader] Tsai Ing-wen? Absolutely fine. I think that leaders should be able to talk with whomever they wish. Sending senior officials like Health Secretary [Alex] Azar? Also great. America has a lot to learn from Taiwan about how to do better on handling the Covid-19 pandemic," Eastwood said.
He was referring to Trump's phone call with Tsai in December 2016 and the recent
visit by Azar
that angered Beijing – which sees Taiwan as part of its territory – and prompted it to
warn the US and other countries
against having official contacts with the island.
The phone call, Azar's trip and other moves including
arms sales
, high-level visits, security and other partnerships provided to Taiwan by the Trump administration have made him popular among Taiwanese.
"But I feel Trump's used Taiwan as a way of trying to p*** off China, which is not the same as actually supporting Taiwan or appreciating Taiwan's value. Former national security adviser John Bolton and Bob Woodward both covered how untrustworthy Trump's attitude is towards Taiwan," Eastwood said.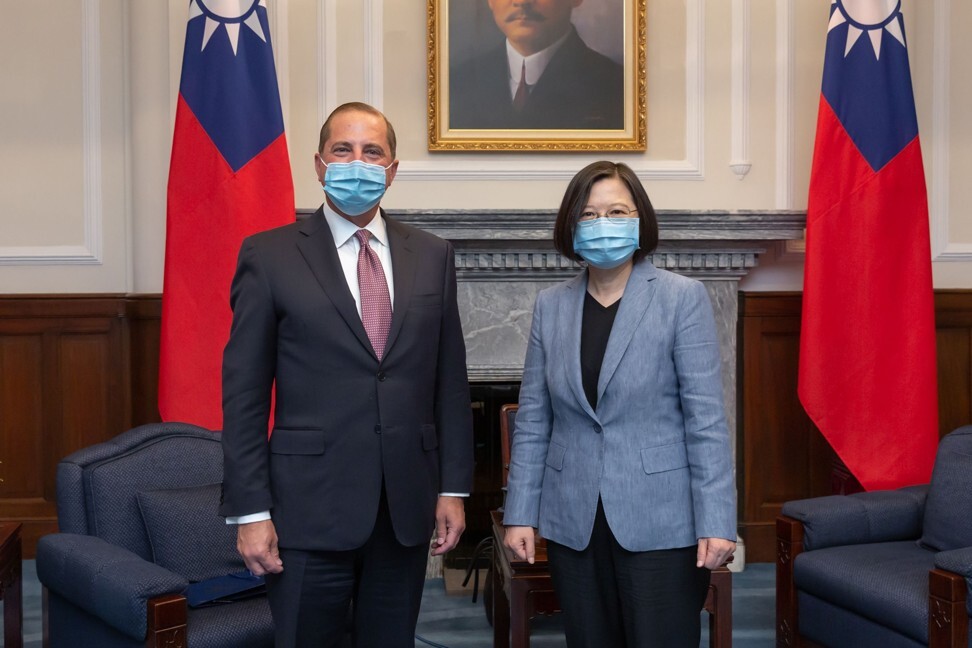 To restaurant manager Cynthia McDonald, Trump could be a better choice.
"I don't really like the way Trump deals with Covid-19, but when it comes to business I prefer Trump because he did what he said in cutting taxes," she said, adding that as a businessman Trump could deal with the economy better than Biden.
Asked if she was concerned that Biden would change the current US policies towards Taiwan and Beijing, she said: "He is expected to at least soften Trump's policy to contain China, which in a way would be to the disadvantage of Taiwan."
Eastwood, however, said Biden was a multilateralist who would have on his team a lot of people who believed in America's regional alliances and in sticking up for allies instead of ridiculing them.
"Both the Democrats and Republicans appreciate Taiwan's self-built democracy, but I expect a Biden administration to promote great stability within the Asia-Pacific region through more sustainable means than Trump's in-person handshakes," he said.
Leo Seewald, president of AmCham Taipei, said they were closely watching the election.
"Our sense is that irrespective of the outcome, US policy towards Taiwan will remain relatively constant. It seems that Taiwan is one of the few areas that enjoys broad-based bilateral support in DC," he said.
"Taiwan is now the USA's ninth largest trading partner, up from 11th just a few years ago, and reflects what many perceive to be a shift in supply chains," Seewald said. "We now also see renewed calls for the US to negotiate a free-trade agreement with Taiwan, a move that is supported by our membership, as a way to remove trade barriers between Taiwan and the USA."
This article appeared in the South China Morning Post print edition as: US presidential poll closely watched by all on island