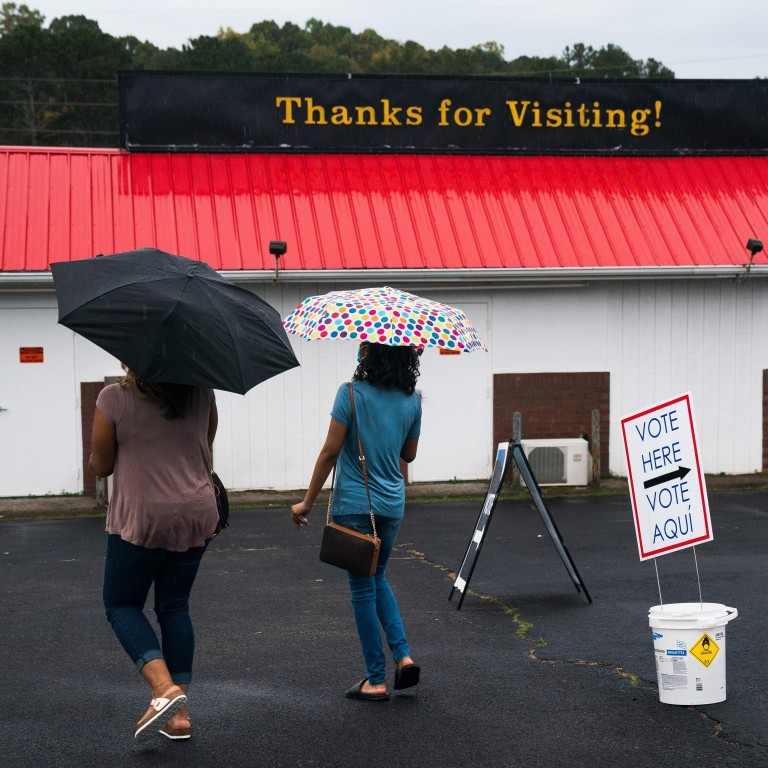 Explainer

|
US election: from Montana to Florida, everyone's talking about China
As Trump and Biden spar over who would be tougher on Beijing, candidates across the country have also campaigned on the issue
Talking points include China's handling of the coronavirus pandemic, the trade gap, and Chinese influence in America
In
the 2020 US election
, China has become an issue not just in the presidential race, but at the state and local levels.
From Republican strongholds Montana and Georgia to swing states like Florida and Pennsylvania, candidates have sought to one-up their opponents with talking points such as Beijing's culpability in
the coronavirus pandemic
, the
US trade imbalance with China
, and Chinese influence and interference in the United States.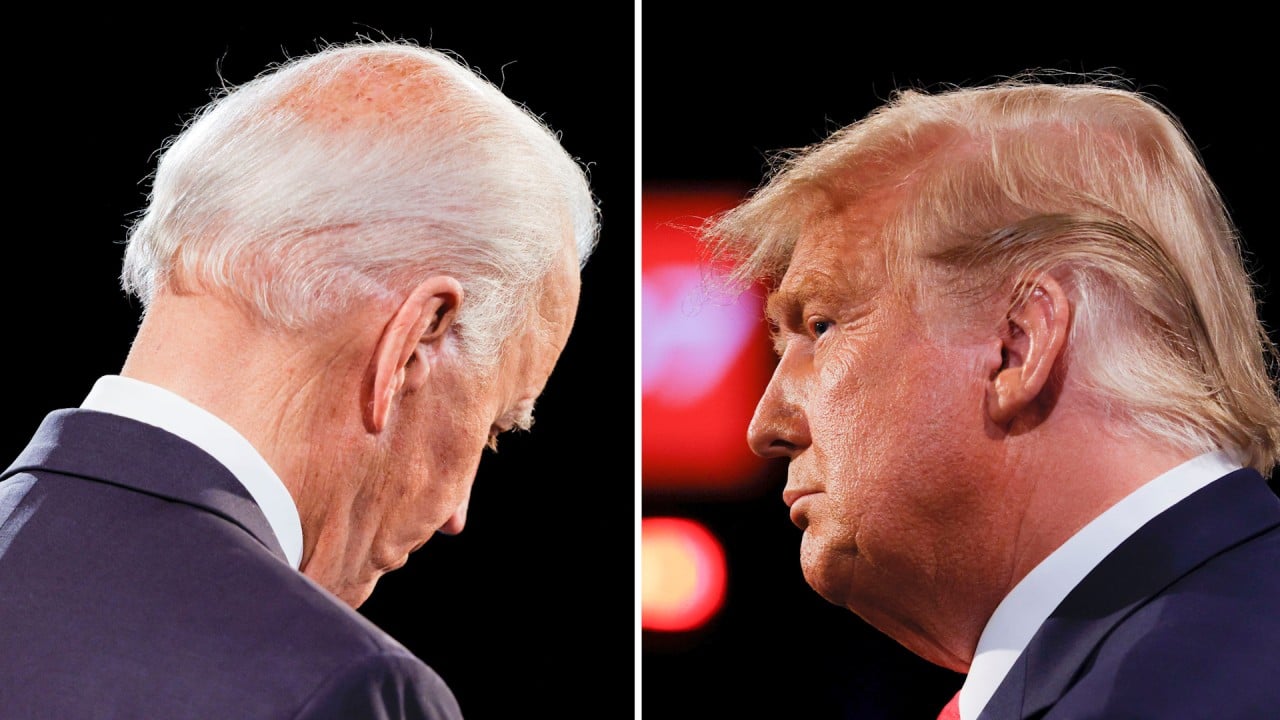 10:08
Final US presidential debate for Trump and Biden covers Covid-19, China and 'thug' Kim
Final US presidential debate for Trump and Biden covers Covid-19, China and 'thug' Kim
Montana
In Montana, one issue is just how strong Republican Senator Steve Daines' record on China has been.
His Democratic opponent, Montana Governor Steve Bullock, has criticised Daines for his work in the 1990s for US consumer giant Procter & Gamble in China, during which four American factories were closed. The company said Daines was not involved in the decision to close the plants, and that the job losses were not related to its China expansion.
Also under scrutiny was Daines' efforts to end China's decades-long ban on US beef imports, and his leading of Congressional delegations to Beijing. Montana Democrats have released attack ads describing Daines as "China's cheerleader".
Daines for his part has touted his efforts to "hold China accountable for its coronavirus lies" and work to bring overseas jobs back to the US, including by supporting a draft bill for sanctions against Chinese companies and students in the US if China does not sufficiently help stop the coronavirus.
He said in an election debate in August that he had worked at P&G to "market and sell great American brands" to "beat Chinese brands", and pointed to his success in selling Montana beef to China.
Georgia
Republican Senator Kelly Loeffler – appointed to the seat in January after her predecessor stepped down over health problems – has made China an issue in the special election race in Georgia, against major opponents Republican Congressman Doug Collins and Democratic pastor Raphael Warnock.
Loeffler has described herself as "leading the charge to stop
the Chinese Communist Party
[CCP] and hold them accountable". She introduced a bill to shift manufacturing supply chains from China to the US and claimed China directly "gave this virus" to Trump after the president contracted Covid-19.
Collins has shot back by labelling Loeffler "CCP Kelly". He accused the incumbent of hanging an expensive painting of former Communist Party chairman Mao Zedong on her wall and has called on Loeffler's husband – whose company owns the New York Stock Exchange – to delist Chinese state-owned companies from the exchange.
But as Collins and Loeffler have clashed on how best to "hold China accountable", Warnock has been leading the polls on issues such as health care access, voting rights, workers' rights and criminal justice.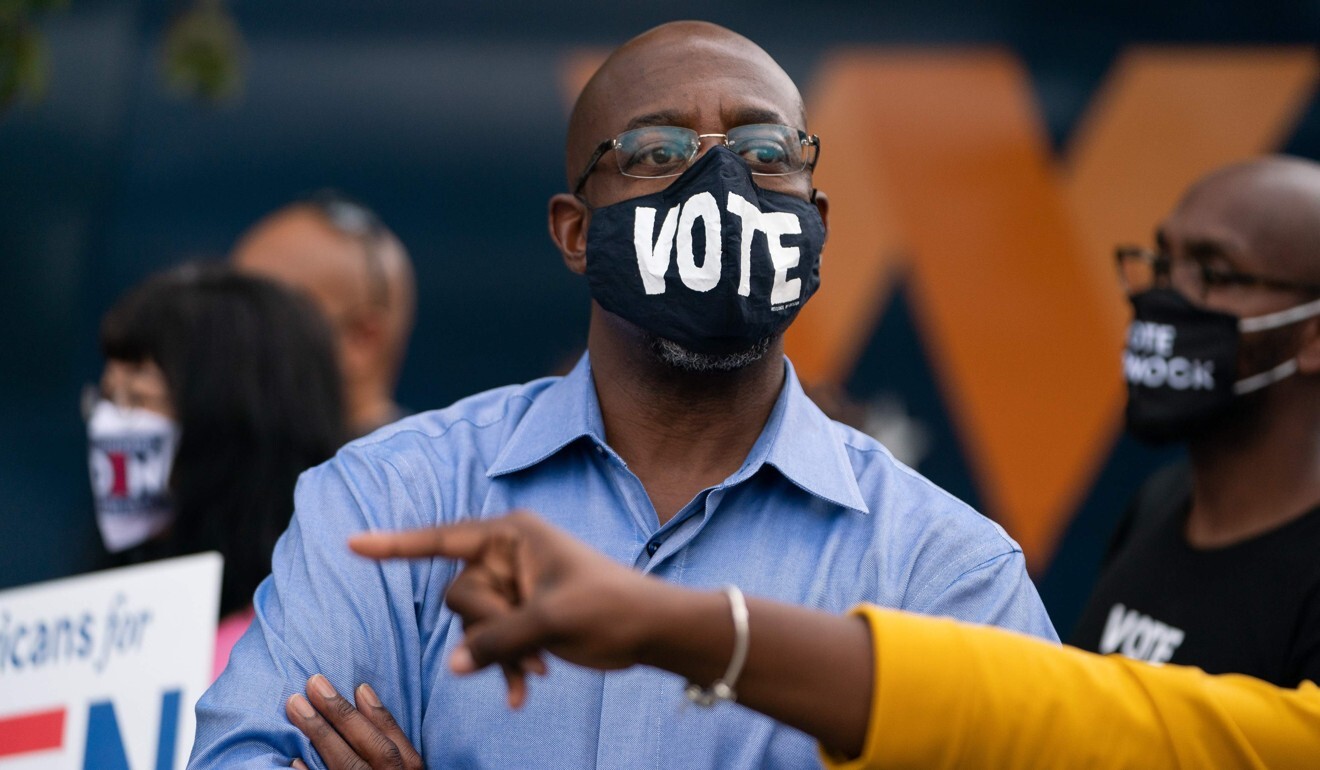 Florida
The race in Florida's 19th Congressional District, which has traditionally been Republican, has also seen both major candidates argue heatedly on issues including the pandemic and China.
Republican state representative Byron Donalds has argued that Biden has "failed to hold China accountable and stand up to their unfair trade practices" and vocally praised Trump for seeking to end US reliance on China. His campaign website features a picture of Chinese leader Xi Jinping, overlaid with a red filter, and calls in all-caps to hold Beijing accountable for cover-ups about the coronavirus and the silencing of whistle-blowers in China.
His Democratic opponent, Cindy Banyai, a university instructor on American government and global issues, has slammed Trump for "not being tough on China", and for a trade war that hurt American farmers. Banyai, who said she protested in Taiwan against the
proposed extradition law in Hong Kong
, has been vocal on human rights issues in China including in Hong Kong,
Taiwan
and
Xinjiang
.
"Sure wish there was leadership in our government holding China responsible for torture and genocide," Banyai tweeted in September. "Who's in charge of foreign policy again?"
Pennsylvania
In Pennsylvania's 8th Congressional District, Democratic incumbent Matt Cartwright and Republican Jim Bognet, a former Trump administration official, have also faced off on concerns about China.
During a debate between the two last week, Bognet said one of his key issues was "confronting China" for the coronavirus pandemic and for unfair trade practices, and he has criticised Cartwright for failing to act on China during his eight years in office. The Republican honed in on the concerns in his campaign ad in April, saying to camera: "When I'm your Congressman, we'll make China pay for the lies they told, the jobs they stole, and the lives we've lost."
Meanwhile, Cartwright introduced legislation earlier this month to promote American manufacturing of personal protective equipment (PPE) and other medical supplies to "end America's reliance on China for PPE supply". Cartwright has also taken aim at one of Bognet's top campaign supporters, Michael Goller, for sitting on the board of a Beijing-based pharmaceutical company.
"We have money funnelled from a Chinese drug manufacturer directly to Jim Bognet's campaign," he was quoted as saying by local media. "It is utterly astonishing that he has the nerve to say that he would be the one to crack down on China."