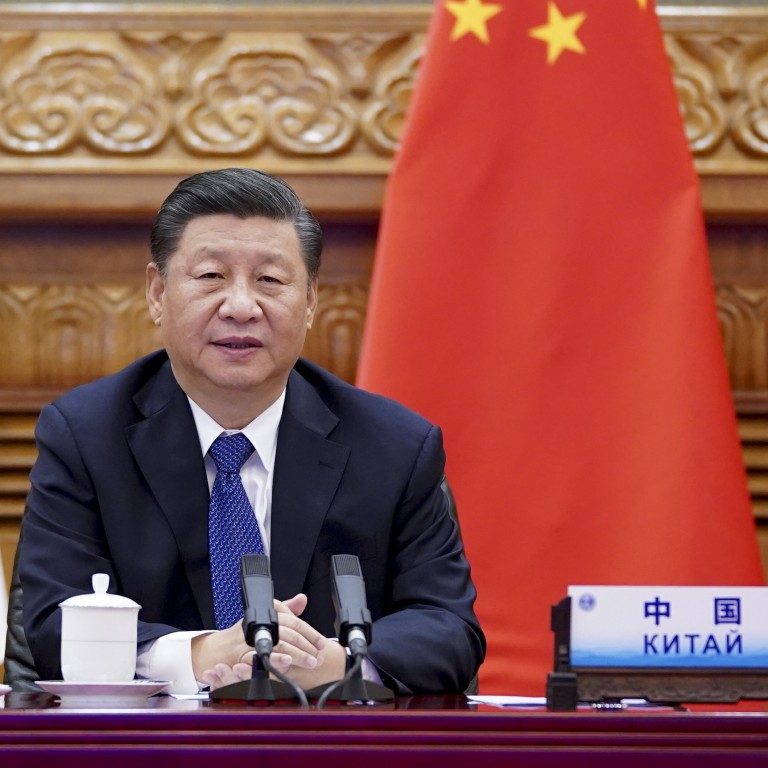 US-China tensions: Xi Jinping tells Russia, Asian partners to oppose interference by 'external forces'
Chinese president takes veiled swipe at United States in speech to regional security summit
He warns against rising 'unilateralism' and calls for member states to resist proliferation of 'political viruses'
Chinese President Xi Jinping
has told Asian partners and Russia to oppose interference by "external forces", taking a veiled swipe at the United States during an address to a regional security summit.
Xi did not make direct mention of Washington in the speech, his first international comments since
the US election
a week ago, and delivered as officials in the
Donald Trump
administration step up pressure on Beijing.
"The world is entering a period of turbulence and transformation. The international community now faces a major test with choices to be made between multilateralism and unilateralism, openness and seclusion, cooperation and confrontation," Xi said in remarks to state leaders during the Shanghai Cooperation Organisation (SCO) online summit on Tuesday.
Tensions between the US and China
have risen during the Trump era, and Xi's speech featured several Chinese foreign policy buzzwords that Beijing uses to hit out at Washington.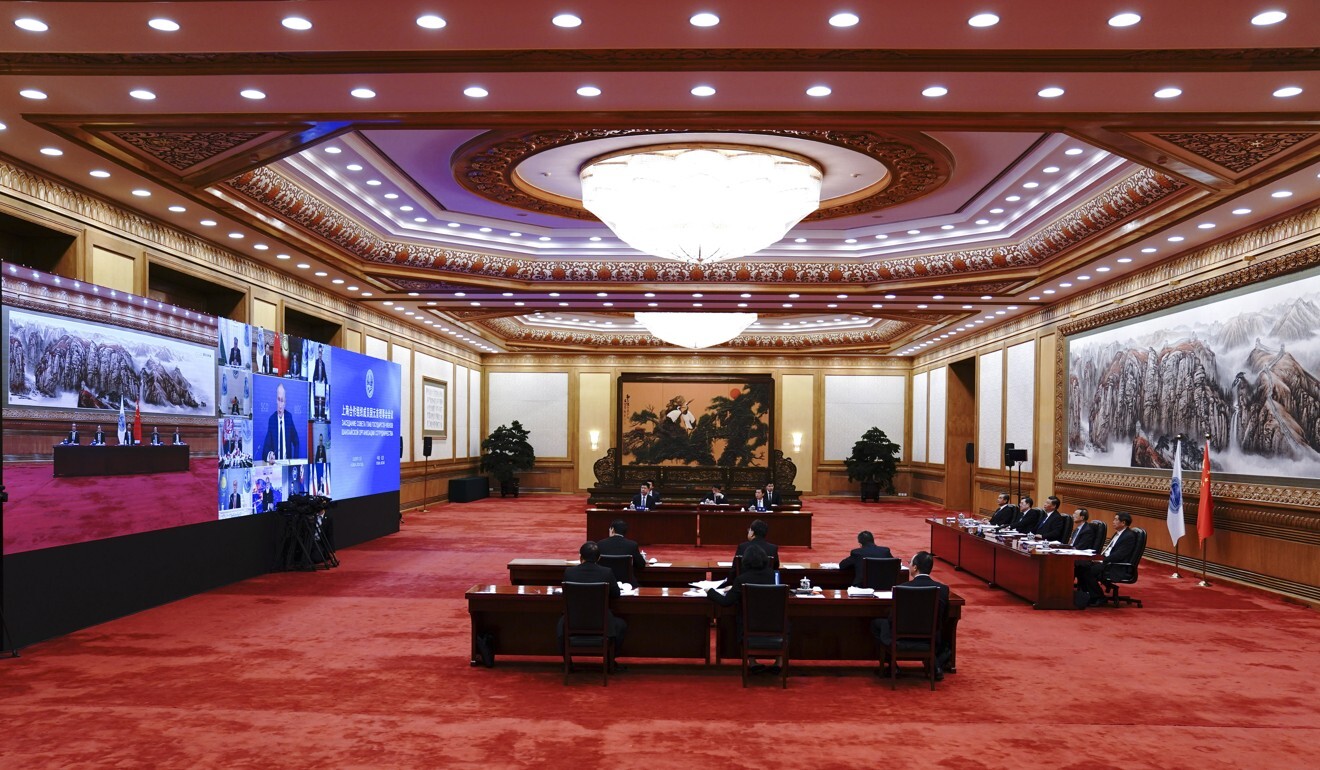 Xi called on SCO member states – China, India, Kazakhstan, Kyrgyzstan, Pakistan, Russia, Tajikistan and Uzbekistan – to "firmly oppose interference by external forces in the domestic affairs" of other members.
He also warned against rising "unilateralism" in the world, a word Beijing frequently uses to bash Washington for backing out of treaties like the Paris climate agreement and the Iran nuclear deal. And he called for the group to resist the proliferation of "political viruses", a term China has used for Washington's campaign to question Beijing's handling of
the coronavirus pandemic
.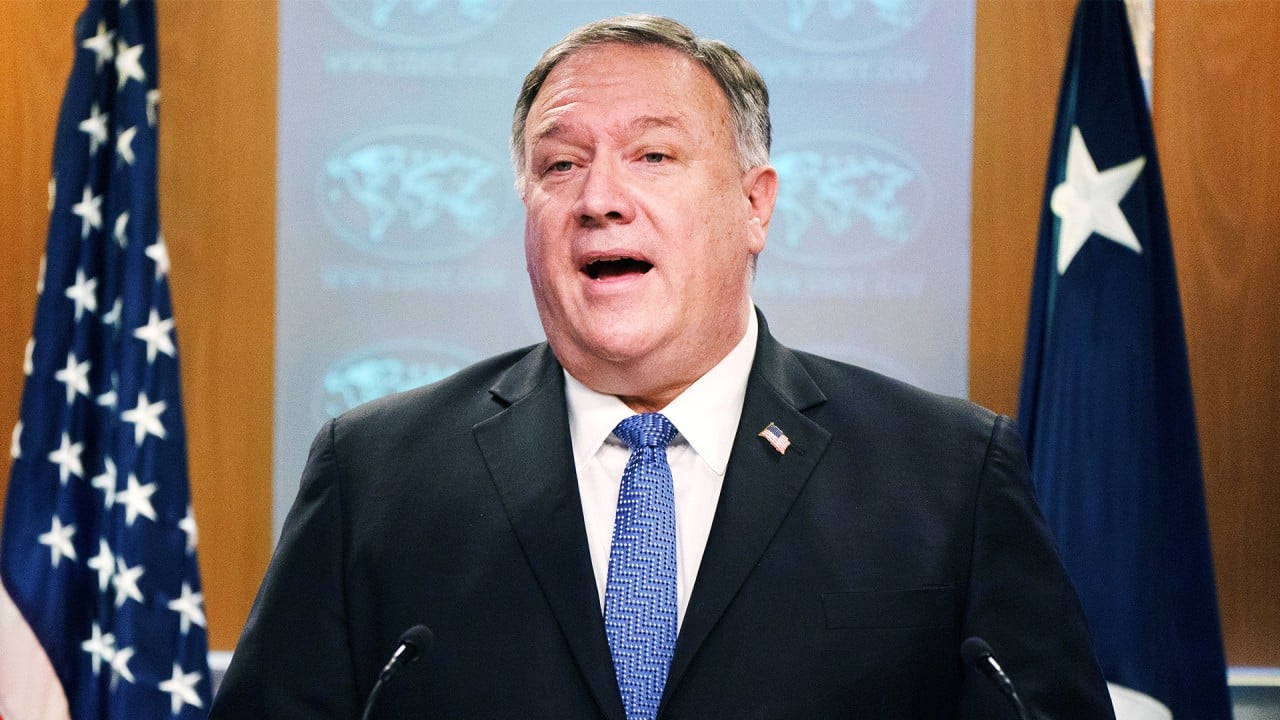 02:21
Pompeo says there will be 'a smooth transition to a second Trump administration'
Pompeo says there will be 'a smooth transition to a second Trump administration'
US Secretary of State Mike Pompeo and other Trump administration officials have stepped up pressure on China, even after major media outlets called last week's election in favour of
Democrat Joe Biden
. Trump has refused to concede defeat and vowed to contest the outcome.
On Tuesday, Pompeo said the Trump administration was "not finished yet" with China, and in separate remarks said there would be a "smooth transition to a second Trump administration".
The SCO meeting was held as local economies reel from the pandemic: member state Kyrgyzstan grapples with an uprising; and amid conflict between Armenia and Azerbaijan, both dialogue partners.
A
protracted border dispute
also continues between India and China, and Tuesday's summit was the first multilateral meeting attended by both Xi and Indian Prime Minister Narendra Modi since the conflict erupted in May.
In his address, Modi said it was "unfortunate" that there were unnecessary attempts to bring bilateral issues into the SCO agenda, and he called on member states to respect "territorial integrity" and "sovereignty".
"To further deepen connectivity network [within the SCO], it is necessary to respect each other's sovereignty and territorial integrity," he said.
In a joint statement released after the summit, the SCO member states pledged to oppose unilateral actions in international affairs and to promote non-interference in domestic affairs.
Russian President Vladimir Putin also denounced "foreign pressure" during his address to the summit, and he condemned sanctions on Belarus imposed by Europe and the US after Belarusian President Alexander Lukashenko refused to step down following his disputed re-election in August.