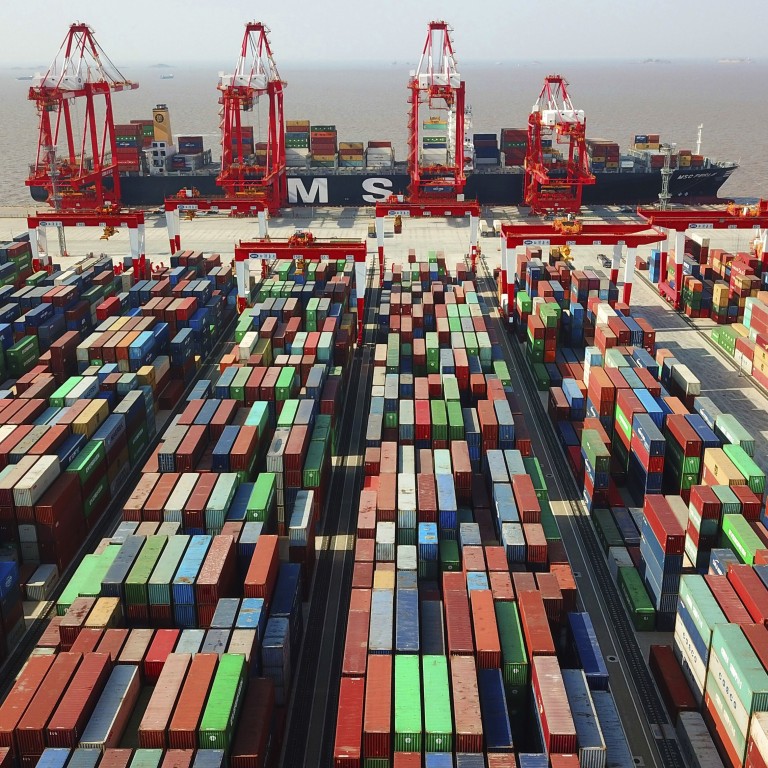 Explainer

|
What is RCEP and what does an Indo-Pacific free-trade deal offer China?
The world's biggest free-trade agreement by population and GDP will bring huge tariff cuts for its Asean and Pacific Rim signatories, including China
But the agreement is less open and comprehensive than the 11-member CPTPP, which involves some of the same countries along with the United States
Who is part of the RCEP?
The Regional Comprehensive Economic Partnership (RCEP) is a free-trade agreement (FTA) involving the 10 member states of the

Association of Southeast Asian Nations (Asean)

bloc – Brunei, Cambodia, Indonesia, Laos, Malaysia, Myanmar, the Philippines, Singapore, Thailand and Vietnam – and five of their FTA partners, in Australia, China, Japan, New Zealand, and South Korea.
First proposed in 2011, the RCEP will eliminate as much as 90 per cent of the tariffs on imports between its signatories within 20 years of coming into effect, which could be by early as next year. It will also establish common rules for e-commerce, trade and intellectual property.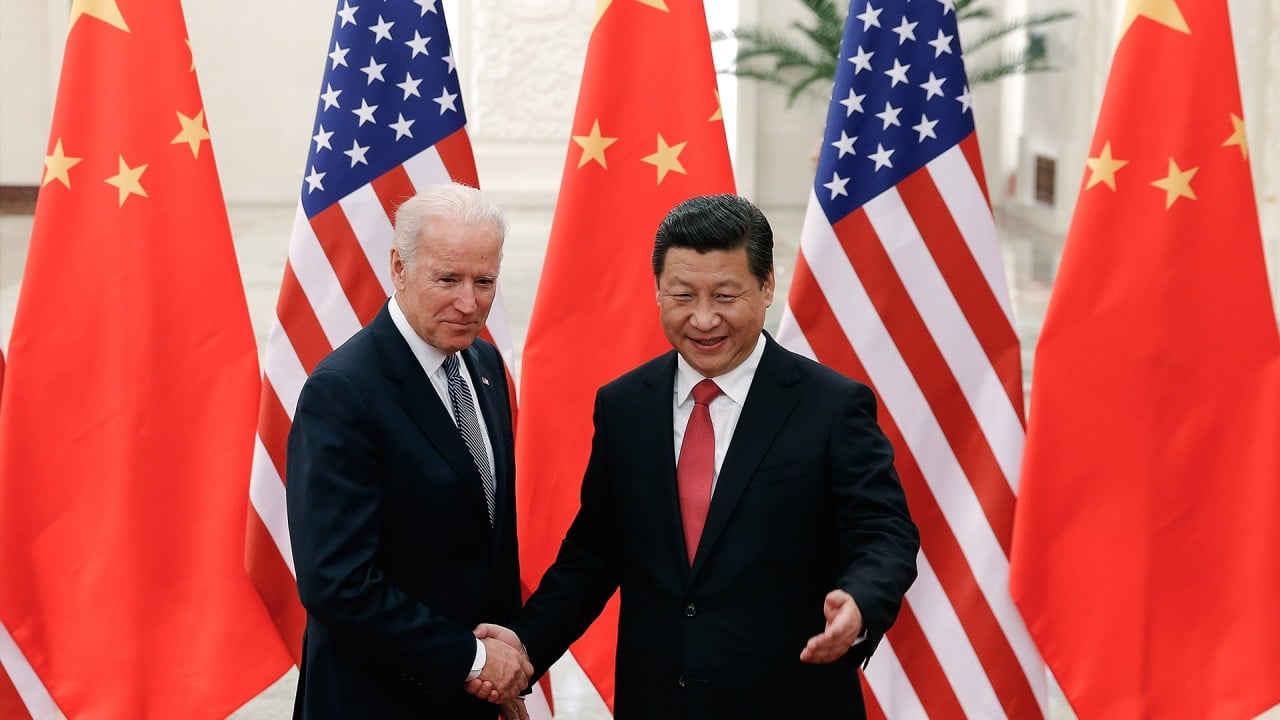 06:04
US-China relations: Joe Biden would approach China with more 'regularity and normality'
US-China relations: Joe Biden would approach China with more 'regularity and normality'
Why are only 15 of the 16 RCEP countries signing?
There will be 15 signatories because India, one of the original partners,
announced last year it was leaving the negotiations
over concerns that its local industries would be devastated by cheaper manufactured goods from China and agricultural and dairy products from Australia and New Zealand. Despite India's decision being a heavy blow given its market size, the 15 other countries
agreed to continue
and said the door would remain open for India to rejoin.
How big is the RCEP?
Even without India, the RCEP remains the biggest FTA in the world, accounting for 30 per cent of the world's population and GDP. It includes leading economies such as China, Japan, South Korea and Australia as well as some of the less developed, such as Laos and Cambodia. More importantly, the RCEP would represent the first-ever FTAs among China, Japan and South Korea – Asia's first, second and fourth-largest economies.
Why does it matter to China?
China has sought to establish an FTA network with trading partners as part of its efforts to consolidate its economic influence, and such efforts have increased significantly as US President Donald Trump has advocated greater trade protectionism and imposed a series of tariffs on major trading partners such as China, Mexico and the European Union (EU).
Once concluded, the RCEP would be the first multilateral FTA China has ever taken part in, furthering its economic reach in the region while paving the way for Beijing's potential participation in more advanced FTAs.
China has reached bilateral FTAs with 17 countries and regional blocs, and is in free-trade talks with 15 countries, according to the Chinese commerce ministry. Meanwhile, China is in prolonged negotiations with the EU over an investment treaty, although

market access remains a stumbling point

. China has also been in talks with Japan and South Korea since 2012 over a trilateral FTA, but little concrete progress has been made.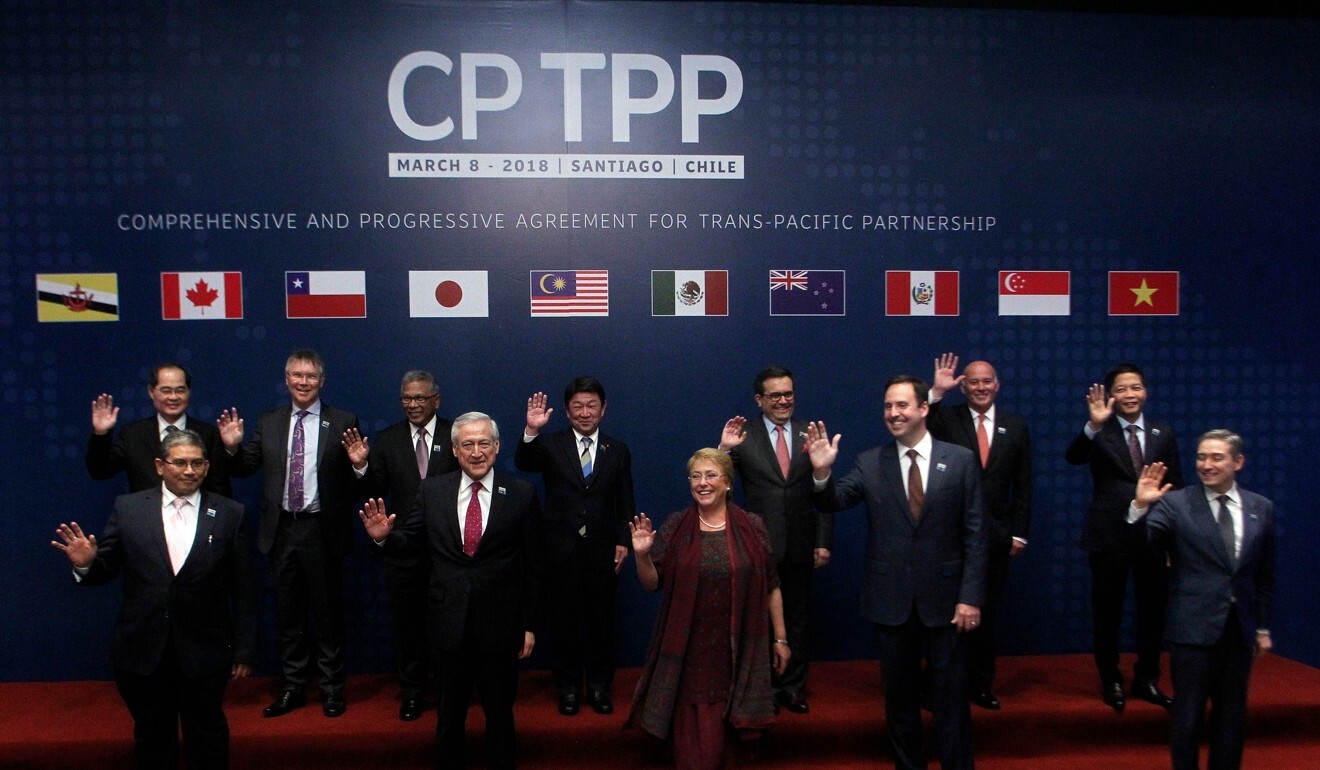 RCEP vs CPTPP
Although the RCEP has made significant strides on rules of origin, intellectual property and tariff reduction, there are some matters it does not cover, especially when compared with the
Comprehensive and Progressive Agreement for Trans-Pacific Partnership (CPTPP)
, another mega-FTA in the Pacific Rim region. That agreement has 11 members, including Japan, Canada, Mexico, Peru, Chile and New Zealand.
The CPTPP was born out of the Trans-Pacific Partnership (TPP), which had been a key component of former US president Barack Obama's "pivot to Asia" strategy, only for the

United States to withdraw in 2017

when Donald Trump succeeded Obama. The agreement was revived by Japan and its other 10 members as the CPTPP in 2018, and took effect at the end of that year.
Widely seen as one of the world's most advanced multilateral trade deals, the CPTPP is

more open and more comprehensive

, involving greater elimination of tariffs (99 per cent) on imports between members. It also includes provisions on labour and environmental standards.
This article appeared in the South China Morning Post print edition as: What does an Indo-Pacific free-trade deal offer China?