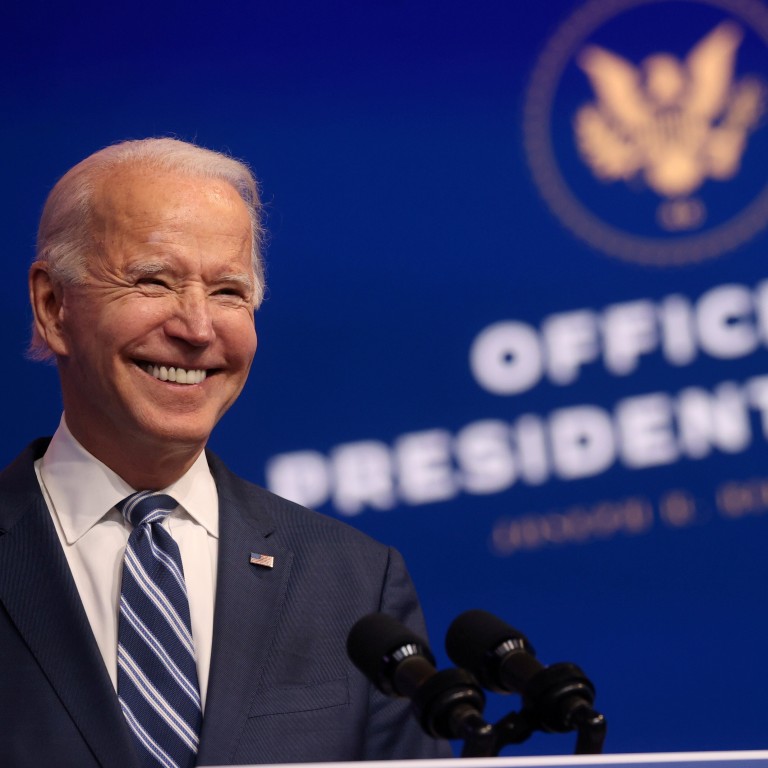 US-China relations: Trump divisions could haunt Biden presidency
Former Chinese diplomat says the deep social divide in the United States will continue to affect Washington's foreign policy
But dialogue could be restarted on a number of issues including finance, cyberspace and public health
A former Chinese diplomat has cautioned against too much euphoria over
US-China relations
under a Biden administration, pointing to Washington's bipartisan view of Beijing and the Western power's deep social divisions.
However, former foreign vice-minister He Yafei said that, despite differences in political ideology, there could still be opportunities for long-term cooperation. "Multilateralism, I will say, is very much needed at this critical moment," he said.
"For China, the US and the EU, all of us should rethink who we are and what roles we can play in the future. We should start now. Inaction is suicidal," He told a webinar organised by Beijing-based think tank
the Centre for China and Globalisation
(CCG) on Wednesday.
He, a CCG co-chair, said he expected the United States' relationship with Europe to improve but that its foreign policy would continue to be affected by the deep social divide highlighted during Donald Trump's presidency.
"We have to understand that what Trump has done in the past four years has a large social base in America that is driven by populism, anti-globalisation and narrow nationalism," he said. "Trump has gained over 70 million votes, so the social base is very much there. It will continue to affect American foreign policy."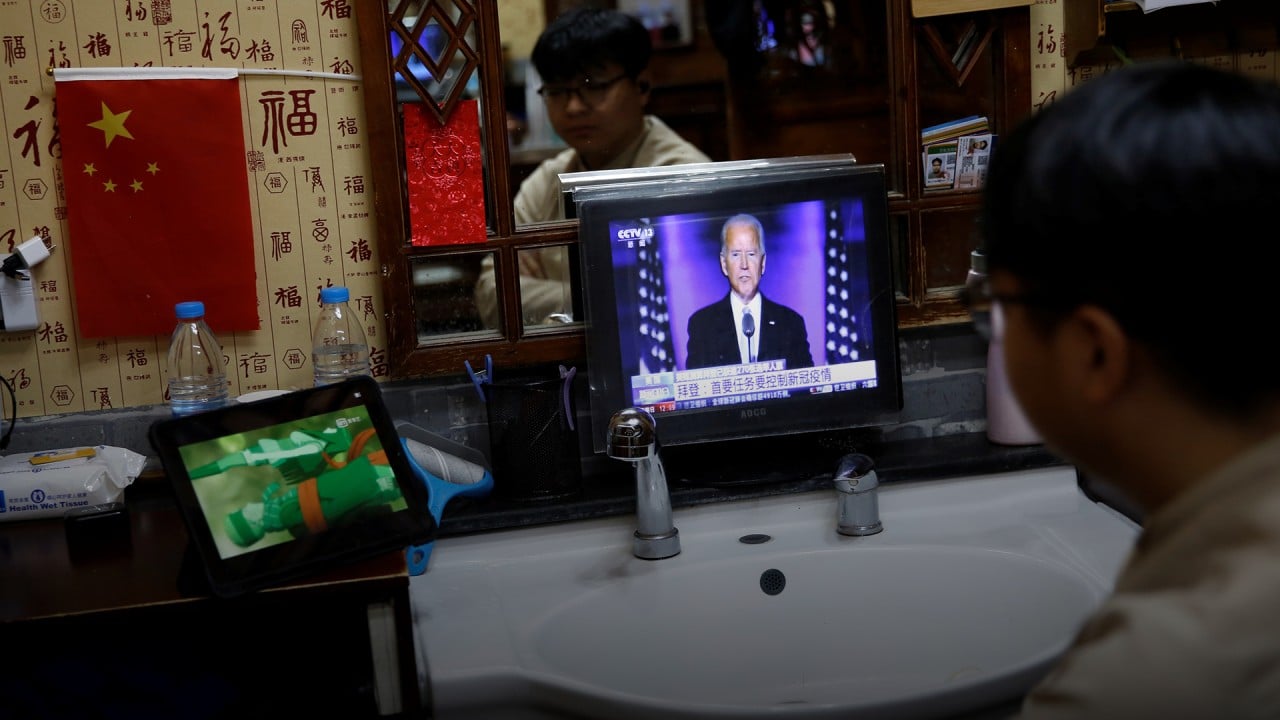 04:22
World reactions mixed after Joe Biden's 2020 US presidential election victory
World reactions mixed after Joe Biden's 2020 US presidential election victory
But China and the US could restart a dialogue on a range of issues, He said, including finance, cyberspace, public health, reform of the World Trade Organization, as well as revisiting a crisis management mechanism between the two countries in the
South China Sea
.
He also said China was willing to cooperate fully with the EU to promote economic growth and cultural exchanges, as well as in dealing with global challenges like nuclear proliferation and climate change.
Wolfgang Ischinger, a German diplomat and chairman of the Munich Security Conference, agreed with He's assessment, saying he welcomed a Biden presidency but also cautioned against too much euphoria. "We should not expect [president-elect] Joe Biden to soft-pedal on China. The US Congress is not in a friendly mood with regard to China."
Ischinger, a former ambassador to the US, said he expected a more cooperative style of diplomacy from a Biden administration "but the problems, the underlying issues, will not automatically go away".
For European countries, figuring out a consultative arrangement with the US to work together in their relationships with China was going to be a serious challenge, Ischinger said.
While Biden has not yet fully laid out his China strategy, he has vowed to be tough on Beijing and has already called for an international campaign to "pressure, isolate and punish China". However, experts are looking forward to a more stable and predictable policy towards the rising superpower compared to the Trump years.
A Biden administration is expected to build multinational coalitions and tackle global issues through multilateralism – a course largely abandoned by the Trump administration. The incoming president has also pledged to rejoin the World Health Organization and the Paris accord as soon as he takes office in January.
This article appeared in the South China Morning Post print edition as: Trump divisions could beset Biden tenure, ex-envoy says