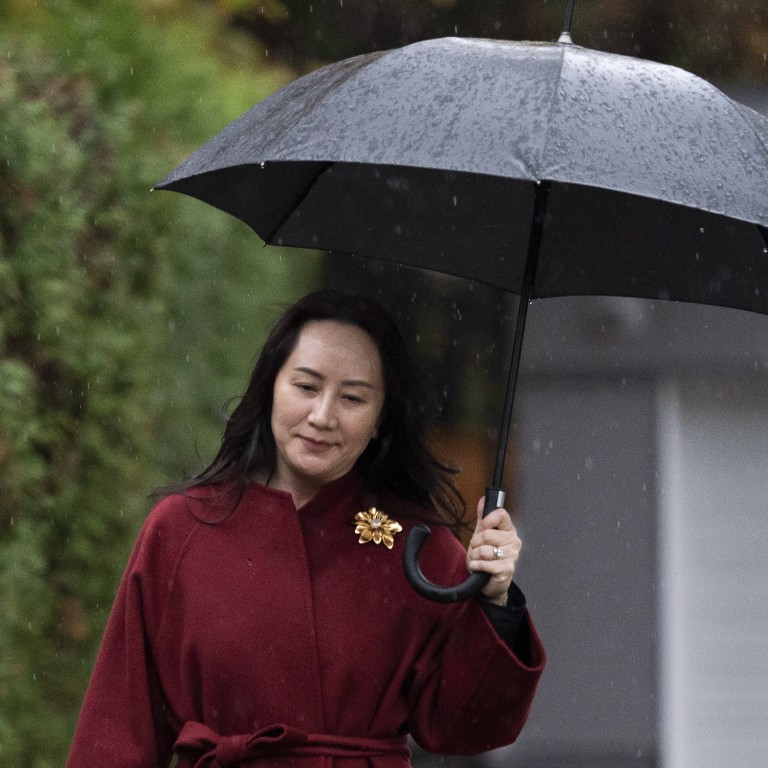 Exclusive
Canada feared for safety of Macau-based witness who refuses to testify in Meng Wanzhou extradition case
A Department of Justice document reveals concerns for former Canadian police officer Ben Chang, who communicated with FBI after Huawei executive's arrest
Chang, who moved to the Chinese territory after retiring, is a key figure in Meng's claim she is the victim of improper collusion by Canadian and US authorities
Canada's Department of Justice feared for the safety of a former police officer living in the Chinese territory of Macau who is now refusing to testify at Huawei executive Meng Wanzhou's extradition hearing, a legal document in the case reveals.
The two-word citation in the document, prepared by Justice Department lawyers in June, may explain the reluctance of Ben Chang to take part in the hearings in the Supreme Court of British Columbia. Chang is a former staff sergeant with the Royal Canadian Mounted Police (RCMP) who moved to the Chinese gambling mecca after his retirement.
Chang, who was the chief of the RCMP's financial integrity unit, is a central figure in Meng's claims that she is the victim of collusion between Canadian police, border officers and the US Federal Bureau of Investigation in violation of her rights and that her extradition case should be thrown out as a result. She is wanted by the US to face trial on New York on fraud charges, which she denies.
On Monday, the court in Vancouver heard that Chang, who communicated with the FBI after Meng's arrest in December 2018, had retained a lawyer and was refusing to testify.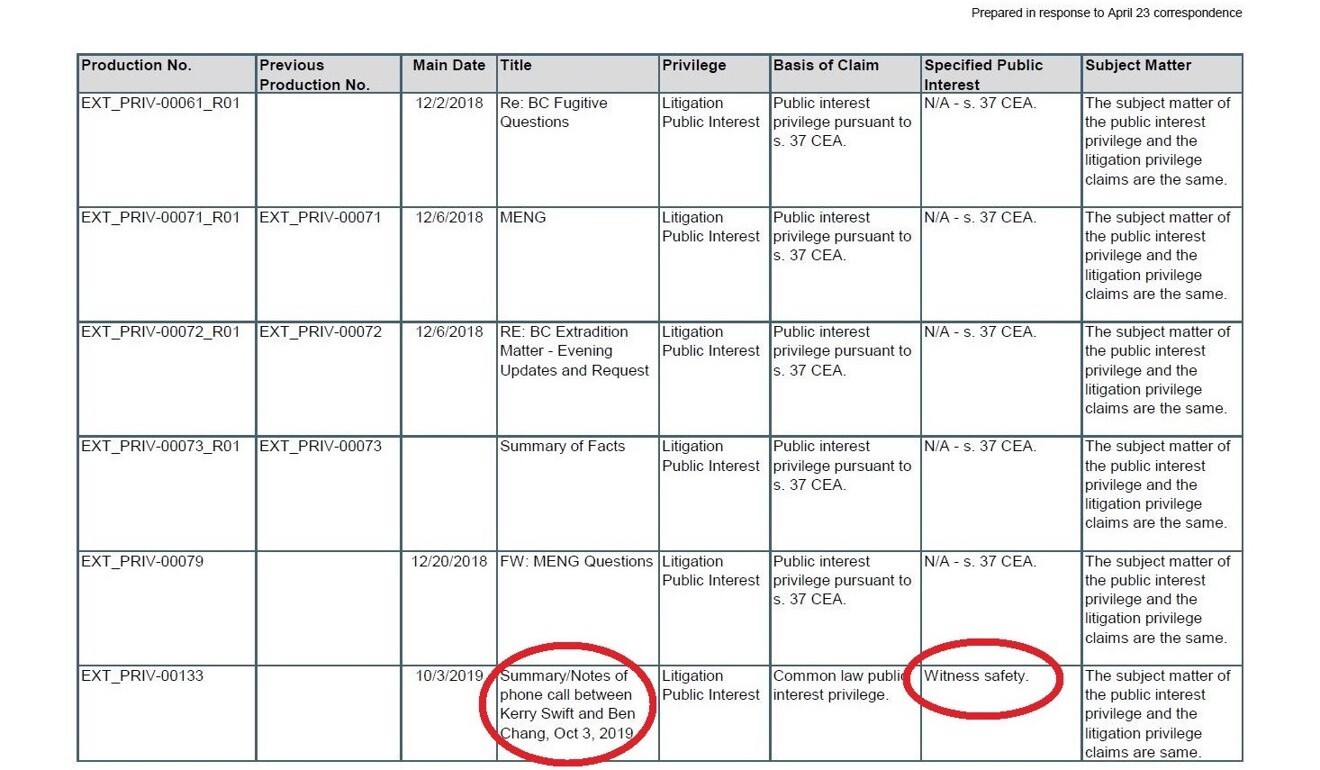 On June 5, Justice Department lawyer John Gibb-Carsley, representing US interests in the case, wrote to Meng's lawyer Richard Peck and asserted privilege over various documents that the government was refusing to hand over.
They included a document described as "Summary/Notes of phone call between Kerry Swift and Ben Chang"; Swift is a Justice Department colleague of Gibb-Carsley.
"If the public interest privilege is based on the common law, you requested that we provide the 'specified public interest' that is relied upon to justify nondisclosure," Gibb-Carsley told Peck.
A spreadsheet described the "specified public interest" reason for the refusal to turn over the notes of Chang's conversation with Swift: "Witness safety".
Ultimately, however, the government lawyers agreed to turn over the Chang-Swift notes to Meng's lawyers on July 24. But they have been withheld from the media and the public.
The Justice Department did not respond to questions about the document and Chang.
Chang could not be reached for comment.
Meng's treatment has infuriated Beijing, helping send China's relations with Canada and the US into a downward spiral.
Soon after Meng's December 1, 2018, detention, Beijing arrested Canadians Michael Spavor and Michael Kovrig, accusing them of spying. Ottawa regards their situation as hostage-taking.
On Monday, Peck told Associate Chief Justice Heather Holmes that Chang's refusal to testify was a matter of concern and that he would be making submissions on the matter. "There may be any number of consequences from his refusal to testify," Peck said.
Chang was involved in email conversations with Sherri Onks, the FBI's legal attaché in Vancouver on the day of Meng's arrest. He also spoke to an FBI official named John Sgroi and received a phone call from "a Chinese minister", Meng's lawyers say.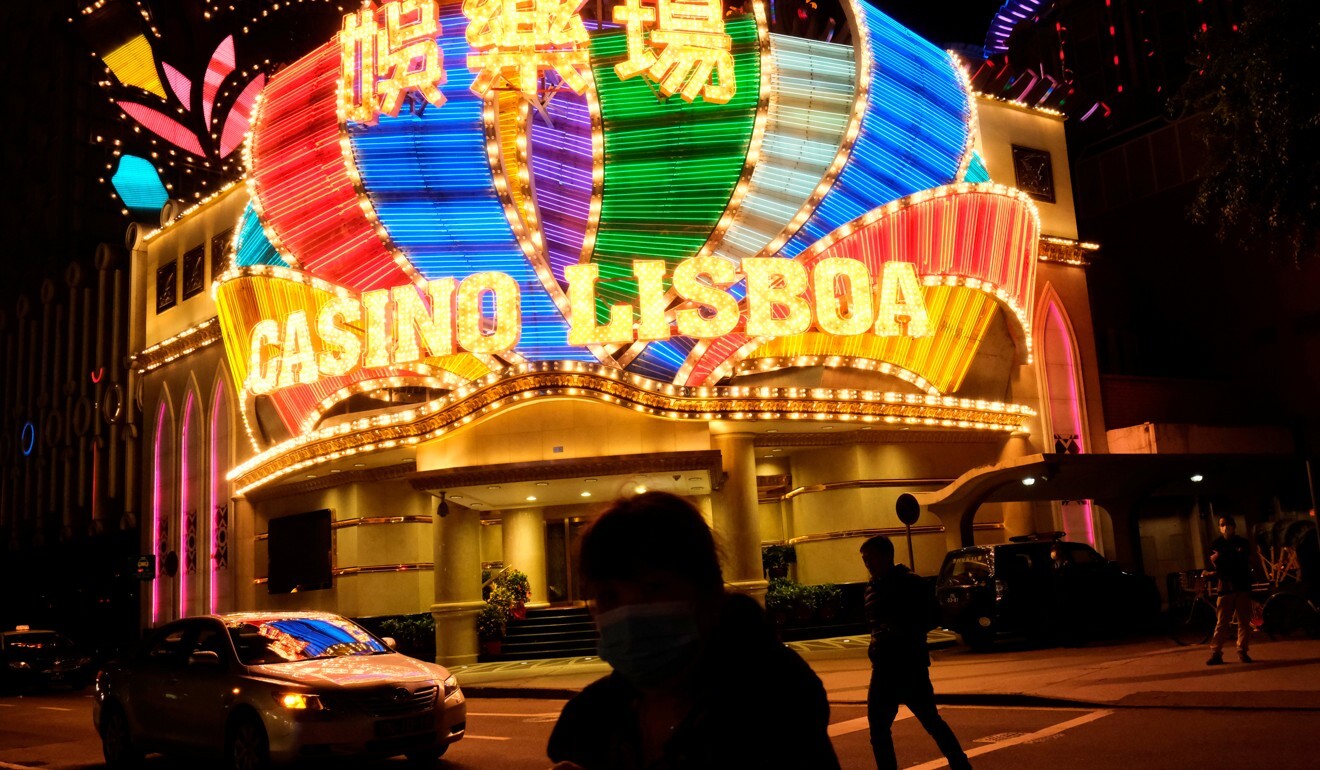 Chang had said in an affidavit that he "believes" the FBI requested "identifying information from the electronic devices seized from Ms Meng".
But he also said in the affidavit that "[as] I was never asked for the identifying information by [any] member of the FBI, or any other member of any other United States authorities, this information was never shared".
Meng's lawyers called this a "boilerplate denial". They have accused Canadian authorities of wrongfully gathering Meng's electronic devices and their passwords at the behest of the FBI, for use in the American prosecution, without informing her first that she was about to be arrested.
Chang did not explain the apparent contradiction in his affidavit, nor where his initial "belief" about an FBI request came from, they said.
Chang, who retired not long after Meng's arrest at Vancouver's airport, was living and working in Macau in 2019 when he was contacted by RCMP Sergeant Shamile Sharma about his interactions with the FBI.
In a September 17, 2019, email to Gibb-Carsley that has been submitted to the court, Sharma wrote: "Retired Staff Sergeant Ben CHANG was contacted in Macua [sic] this morning and he confirmed that although he had a initial conversation with FBI Legat John SGROI in December 2018 about general details concerning the [Meng] file there was no furtherance of any evidentiary information (to wit, seized electronic devices / the make + model or serial number, etc.)."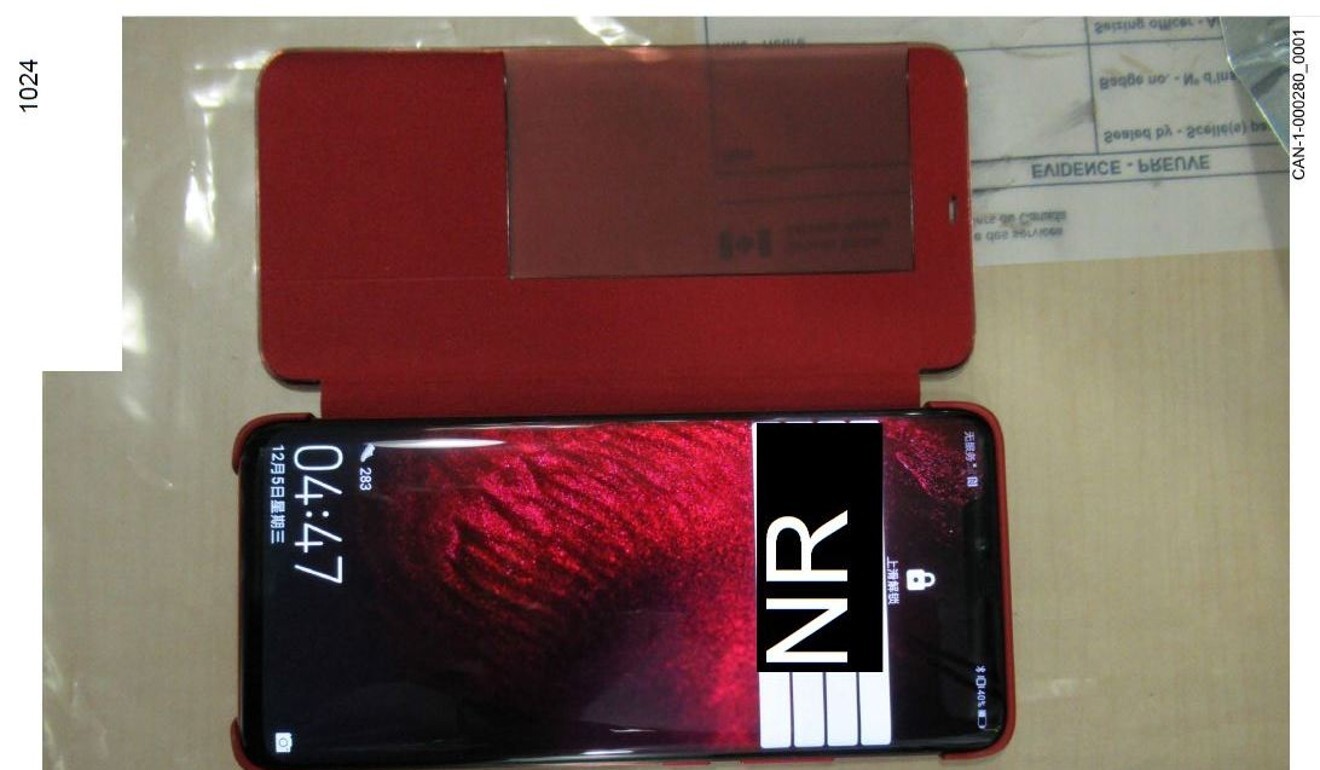 Meng's laptop computer, two phones, an iPad and a memory stick were seized by Canadian border officers during their pre-arrest examination. These were handed over to the RCMP after the arrest, along with a written note of the passwords.
Canada Border Services Agency officer Scott Kirkland told the court last month that he gave the passwords to the RCMP by mistake, in breach of Canada's privacy law. It was, he said, an "embarrassing" and "heart-wrenching" mistake.
The BC Supreme Court is currently hearing two weeks of witness testimony in the case.
Meng is under partial house arrest in Vancouver, living in one of her two homes in the city. Her extradition proceedings are expected to last well into next year, but appeals could drag out the process much longer.