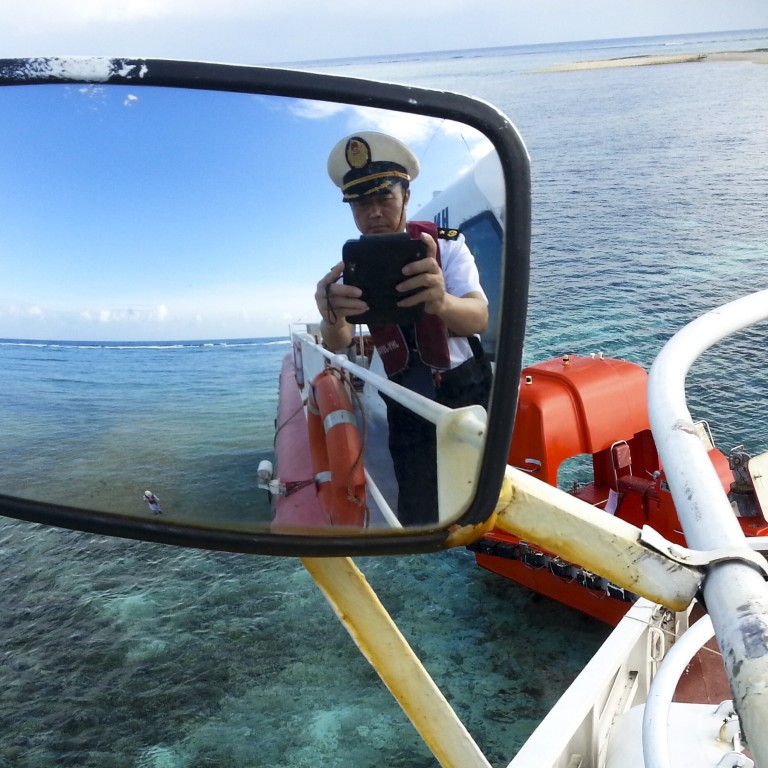 South China Sea: one man's vision to save life in troubled waters
Retired maritime inspector Zhang Jie hopes the international community can find enough common ground to work together on maritime rescue missions
But tensions over China's artificial islands have hindered progress
After more than three decades of waiting, 63-year-old retired maritime inspector Zhang Jie is frustrated that the international community has not formalised a way to work together in the
South China Sea
.
Zhang's ambition is for some kind of state-led agreement to cover maritime rescues and environmental conservation.
Zhang, former deputy director of the Hainan Maritime Safety Administration, said his desire to see the ambition realised became stronger in 2014 after the disappearance of
Malaysia Airlines flight 370
with 239 people on board.
"There were so many countries taking part in the search and rescue mission of MH370, but most of them were dancing to their own tune," he said. "There was no unified maritime coordination mechanism to bring them together."
That absence is in large part because the South China Sea is one of the most contested maritime areas in the world.
China claims about 90 per cent of the waters as its own, while Vietnam, Malaysia, Brunei, Taiwan and the Philippines have competing claims.
To cement those claims, China has gone one step further to transform a series of outcrops and features in t
he disputed Spratly chain
into artificial islands.
Over four years, it built seven permanent islands which together cover about 1,300 hectares (3,200 acres). The islands are home to Chinese naval garrisons, coast guard personnel, maritime inspectors, meteorological observation stations and other scientific research centres, as well as stops for Chinese fishermen.
Beijing claimed the bases could be a "public good" for the region's fishermen, saying little about the outposts helping extend the Chinese military's naval reach by more than 1,000km from Hainan to the Spratlys.
But the islands have become a big source of friction between China, the United States and various claimants who object to Beijing's construction.
In January 2018, Beijing announced it was stopping all land reclamation in the area, but construction projects involving residential buildings, shelters for weapons systems, as well as facilities on those islands have continued.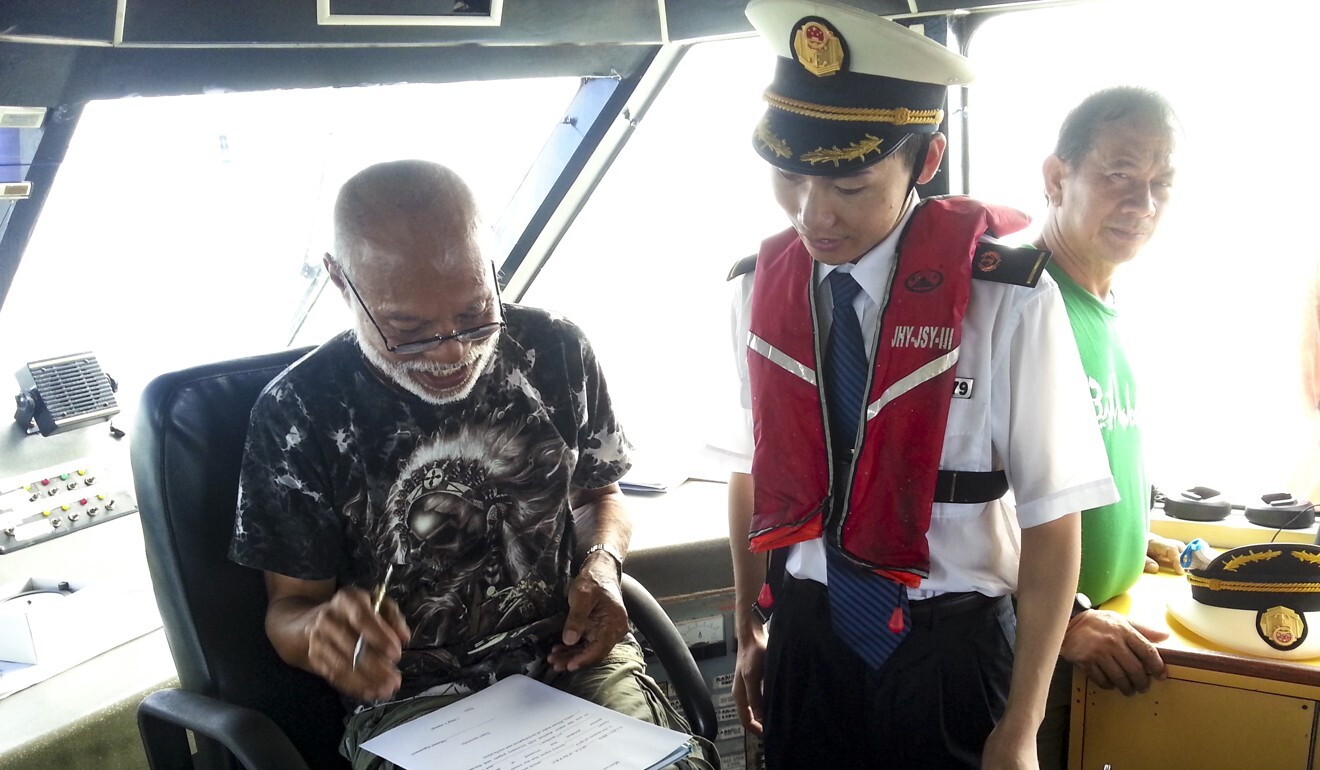 Zhang, who retired in 2017, had thought the new islands would help his dream to come true.
When Beijing built them it said it would offer "public services" to fishermen and commercial vessels shuttling in the region.
China built at least five new lighthouses and last year China's Administration of Transport announced the opening of a maritime rescue centre on Fiery Cross Reef.
Zhang said the efforts were a boost to regional maritime rescue.
"In my eyes, nothing is more important than human life, no matter who they are and where they come from," he said.
Zhang said his team helped struggling fishing boats from the Philippines, Vietnam, and other countries, get out of danger.
"We also saved drowning fugitives," he said.
But political and territorial wrangling over the years has hindered those plans for public good.
"The artificial island projects in the South China Sea and the establishment of a maritime rescue centre are supposed to help more contributions of maritime rescue and search missions," Zhang said. "But the result is not as good as my expectation."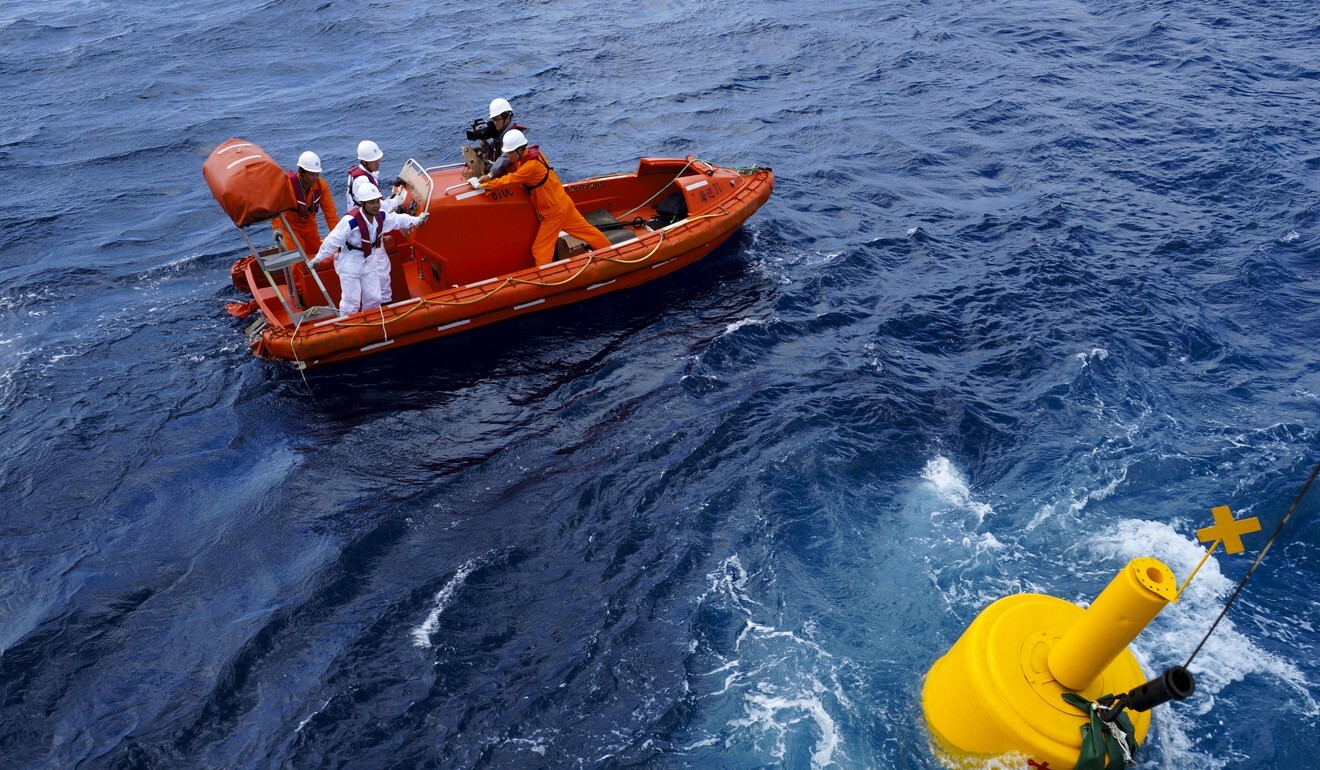 Zhang Mingliang, a specialist in South China Sea studies at Jinan University in Guangzhou, said Beijing's claims of providing a public service were being undermined by the military features and the use of those outposts to provide maritime supplies to Chinese law enforcement vessels involved in confrontations with other claimants.
"Those projects can help China to assert its national interests and political jurisdiction, but they have tarnished Beijing's sincerity and willingness to provide public services in the South China Sea," he said.
The islands were created with the Tian Jing Hao, a massive dredger that could suck up 4,500 cubic metres of sand from the seabed each hour and pump the mixture onto coral reefs, which were then concreted to form the permanent islands.
Satellites monitoring Mischief Reef, the biggest of the artificial islands, detected significant changes in "backscatter" in the area from 2015 to 2018. Backscatter is a reflection of signals in water and is used to assess signs of marine life.
A study published last year Scientific Reports, an open research platform run by London-based Nature Publishing Group, said this backscatter indicated that dredging activities appeared to have heavily affected the biological health in the region.
Zhang Jie said the 4,000 military and civilian people on the islands had also left waste, a problem that could be overcome by building disposal facilities.
"It's unquestionable that damage has been done. The current priority is to reduce further contamination caused by human activities on those artificial islands," he said.
A Beijing-based military source said several departments were working to reduce the damage to the regional environment and ecosystems, and some heavy weapons in the Spratly were moved away amid the increasing military confrontation between China and US.
"But dual-use radar systems have remained in place for security defence, scientific research and communications purposes," the military source said.
"There are thousands of soldiers, workers and scientists stationed on the islands. They need the radar systems to help maintain communication with work units and families on the mainland."
Collin Koh, a research fellow from the S Rajaratnam School of International Studies at Singapore's Nanyang Technological University, said the considerable damage done to the marine ecosystem had added fuel to the outcry in the international community over China's massive land reclamation in the region.
"Let's assume there are hard data to show that the Chinese outposts do serve their utility in providing those common public goods to foreigners, [but] the perception that these outposts are designed to further Beijing's objectives of asserting its physical domination and enhancing control over the disputed waters cannot be easily glossed over," Koh said.
This article appeared in the South China Morning Post print edition as: How tragedy shaped one man's vision to save lives in disputed waters