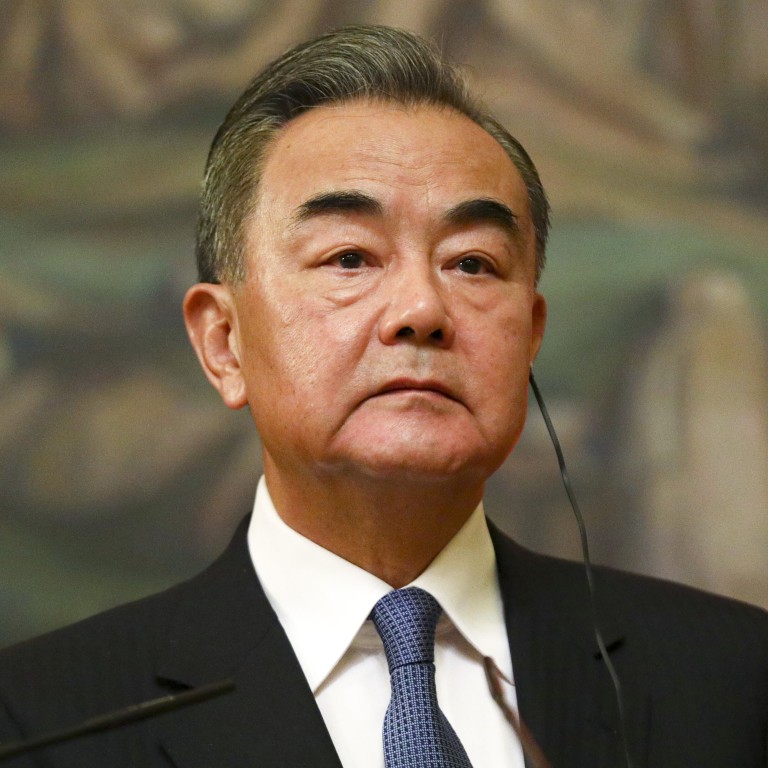 China supports European push for 'strategic autonomy', Wang Yi says
Chinese foreign minister tells French counterpart Jean-Yves Le Drian that the direction is 'in line with Europe's long-term interests'
Remarks follow call for EU to work with Biden administration to tackle Beijing
Speaking by phone on Friday, Wang said the direction was "in line with Europe's fundamental and long-term interests", according to a Chinese foreign ministry statement.
"China has always upheld the world's multipolarisation and supported the EU to stand on its own as a pole of the world. This is not a temporary thought of the Chinese side, but a consistent strategic thinking," he told French Foreign Minister Jean-Yves Le Drian.
Strategic autonomy is a concept championed by French President Emmanuel Macron, who argues the EU should become more powerful on the world stage and able to operate independently in a wide range of areas, from military operations to industrial policy.
During the phone call, Wang also said bilateral ties between the two nations had overcome the challenges of
the Covid-19 pandemic
, and he praised France for understanding and respecting China's interests.
"The most important factor for China-France relations to brave wind and rain and maintain the momentum of development lies in mutual respect," Wang said, according to the statement. "Both sides should continue to carry forward this tradition and treat each other's differences with an open and inclusive attitude, and accommodate each other's legitimate concerns."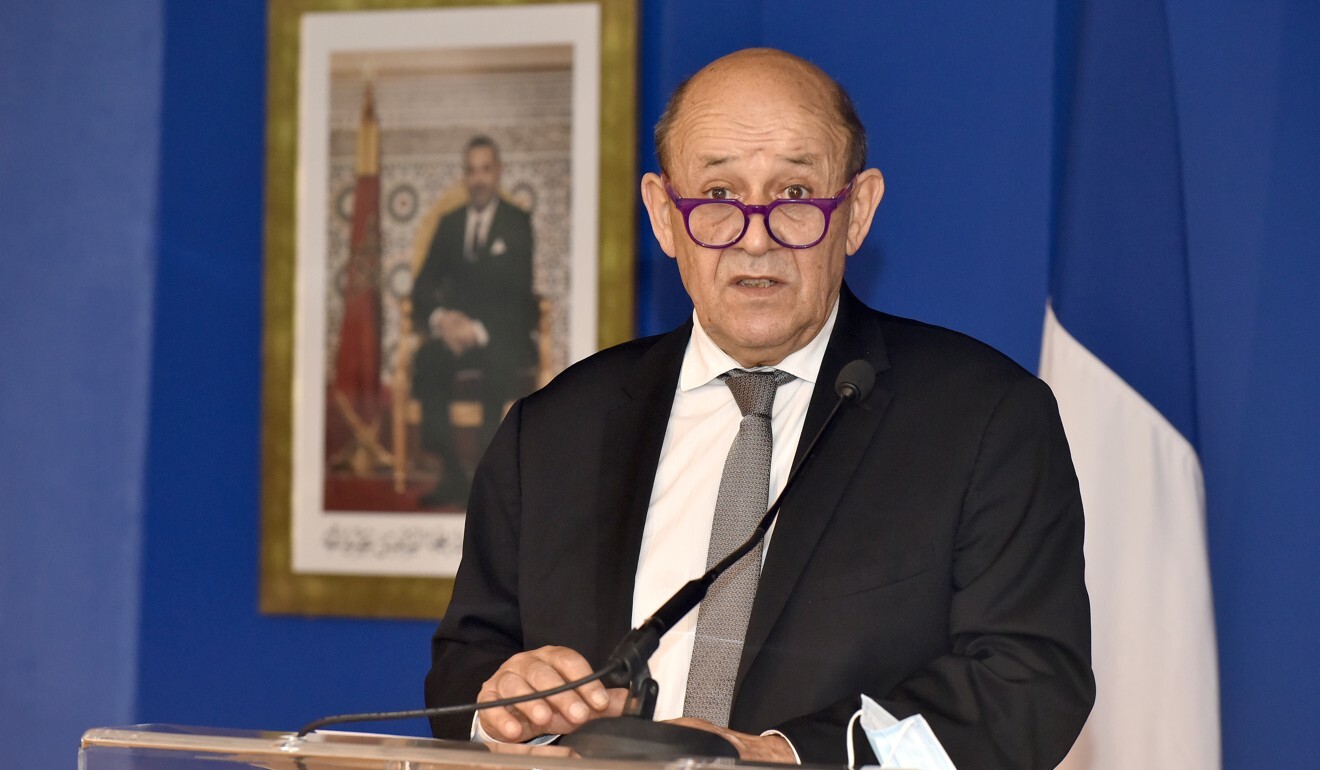 It comes as Europe is divided over whether to distance itself from the United States and pursue a new approach in international affairs. Last week, Le Drian and German Foreign Minister Heiko Maas called for
the European Union
and the US to "consult each other" to coordinate their approach to China on human rights, digital infrastructure and fair trade.
"With
[president-elect Joe] Biden
, greater transatlantic unity will be possible with regard to autocrats and countries that seek to enhance their power by undermining international or regional order. But a principled approach does not exclude dialogue and cooperation," they wrote in an opinion piece in
The Washington Post
.
"Under a Biden administration, the compass needle of US foreign policy will continue to gravitate toward China, which we see as a partner, competitor and systemic rival at the same time."
French President Macron has meanwhile called for strategic autonomy in everything from the digital economy to defence to environmental policy. He is supported by German Chancellor Angela Merkel and European Commission President Ursula von der Leyen. But last week he entered into an unusual public row with German Defence Minister Annegret Kramp-Karrenbauer over whether or not to continue to rely on the US.
The debate also comes as the US has entered a power transition period from President Donald Trump to a Biden administration, which is expected to engage China. Washington has in recent years lobbied European nations to be alert to the "China threat", including in their 5G networks.
International relations expert Shi Yinhong, from Renmin University, said Beijing did not want to see Europe following the US direction towards decoupling from China.
"Wang's remarks can be seen as encouragement for Europe to keep some distance from the US," Shi said, adding that this could help to ease pressure after recent diplomatic setbacks in Eastern Europe.
Slovakia in October joined other Eastern European countries signing declarations with the US aimed at rolling back Chinese influence in 5G telecoms infrastructure.
On Saturday, Wang also spoke by phone with his Hungarian counterpart Peter Szijjarto, a key supporter of Beijing's 17+1 initiative with Central and Eastern European nations. Wang called for more strategic coordination, exchanges and communication within the 17+1 grouping, which has been criticised as a move to divide Europe.
This article appeared in the South China Morning Post print edition as: Beijing backs 'strategic autonomy' for EU