Taiwan
Get more with myNEWS
A personalised news feed of stories that matter to you
Learn more
Taiwan visit by admiral 'suggests two months of provocation by Donald Trump'
Beijing is best advised to avoid being baited by US president, to prevent escalation into conflict, according to military insider
Leak of visit by Rear Admiral Michael Studeman is unusual and may deter further moves by the next US administration, former Pentagon official says
The next two months will test the Chinese government's patience and composure to the extreme with the outgoing administration in the White House likely to provoke it at every opportunity, experts warned after
Washington reportedly sent
a navy admiral to
Taiwan
.
Observers called for Beijing to exercise caution to keep China-US relations stable following the undercover visit reported to have been made by Rear Admiral Michael Studeman, director of intelligence in the Indo-Pacific Command.
The reported visit was seen as part of the US administration's efforts to exert pressure on China, which also includes restrictions on Chinese companies, and amounts to what Chinese observers saw as a last-ditch effort by US President
Donald Trump
to cement the legacy of a confrontational China policy. Trump is due to leave office in January.
A Beijing-based military insider said sending a navy intelligence officer to Taiwan was intended to test Beijing's limits, and if Beijing were to make a drastic retaliatory move, the China-US relationship could take a path carrying a risk of accidental conflict.
"The Trump administration wants to make risk-taking moves," the insider said, adding that it was crucial for Beijing to stay calm. "The undercover visit made by Rear Admiral Michael Studeman to Taiwan was a government behaviour more than a military decision. Beijing doesn't need to take any strong response."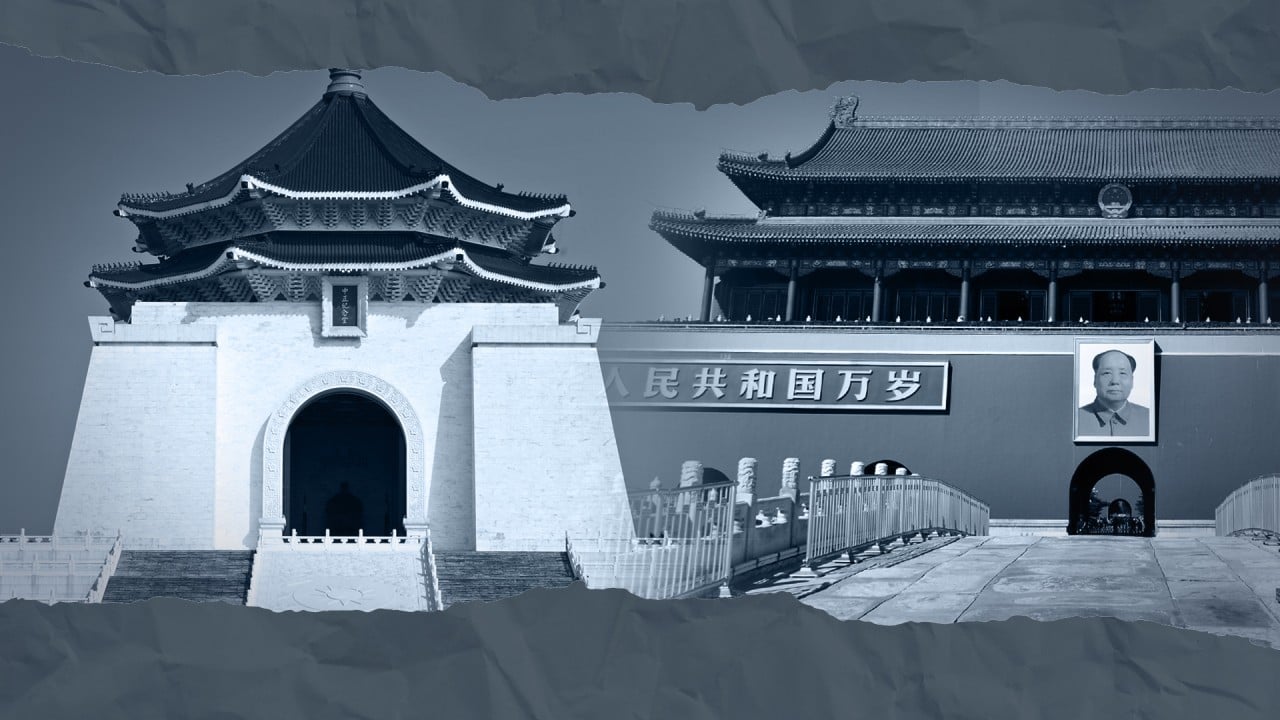 10:22
Why has the relationship between the Chinese mainland and Taiwan taken a turn for the worse?
Why has the relationship between the Chinese mainland and Taiwan taken a turn for the worse?
The visit of Studeman was reported by overseas and Taiwanese media. Taiwan's United Daily News published pictures of an unmarked private jet, which it identified as a US military aircraft, arriving at Taipei's downtown Songshan airport, and what appeared to be officials waiting at the VIP terminal.
Both US and Taiwan were tight-lipped about the visit, with Taipei saying only that a US official was visiting Taiwan, without giving their identity. But neither issued a denial of the reports about Studeman.
Chinese observers said the reported visit could give Taipei the wrong impression that mainland China's People's Liberation Army (PLA) would be afraid of "military intervention" by the United States. The mainland considers the self-ruled Taiwan part of its territory, to be brought into the fold by force if necessary.
"The voice to attack Taiwan is louder and louder as more [Taiwan affairs] think tanks on the mainland are becoming hawkish," Beijing-based military affairs analyst Zhou Chenming said, adding that such high-level visits might push the PLA to try to take Taiwan.
"However, Beijing doesn't want the Sino-US relationship to be jeopardised by Taiwan independence enthusiasts."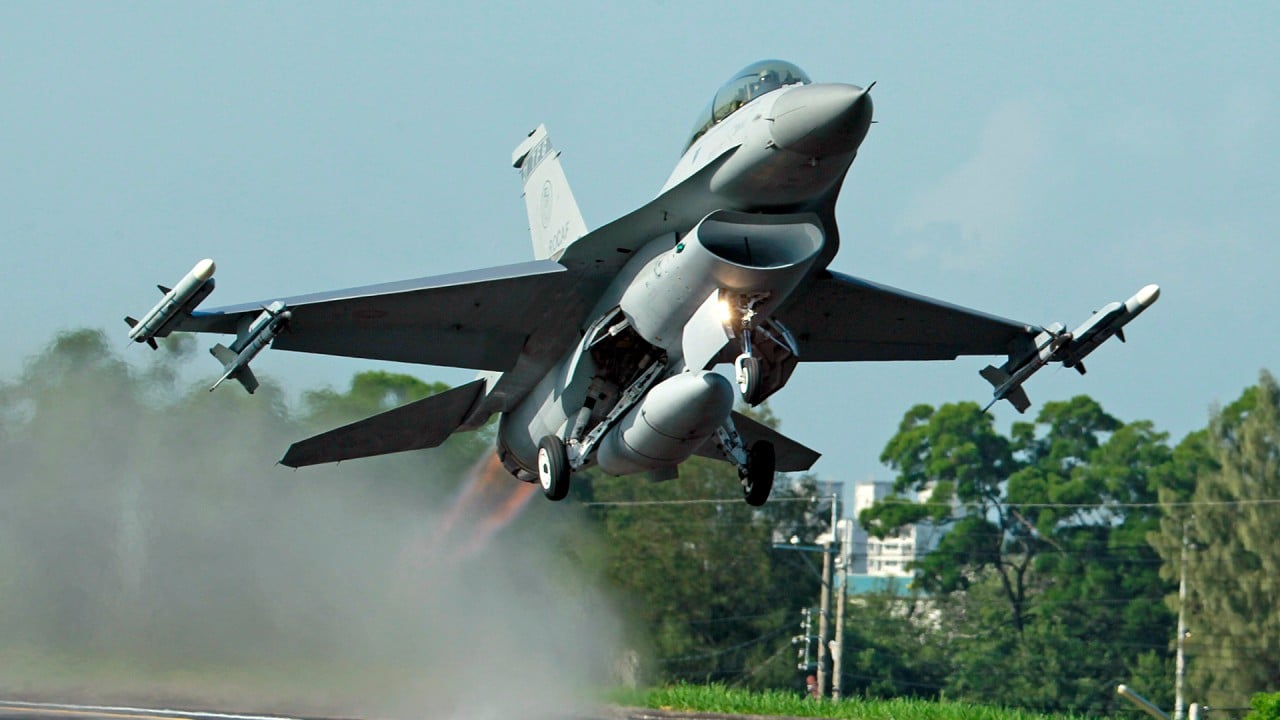 02:28
Washington's US$1.8 billion arms sale to Taiwan is first weapons deal of its kind in over 40 years
Washington's US$1.8 billion arms sale to Taiwan is first weapons deal of its kind in over 40 years
Drew Thompson, a former US defence department official who had responsibility for managing US relations with mainland China and Taiwan, said the leak of Studeman's visit was "unusual and unprecedented", as well as a "sure-fire way to make the next administration [of US president-elect Joe Biden] think twice about future visits".
"This makes the future administration's decisions more difficult, as they will perceive greater risks and downsides to future high-level visits, offsetting perceived benefits," he said.
China's foreign ministry reiterated its position of opposing any form of exchange between US and Taiwanese officials or militaries.
"The Chinese side will, according to how the situation develops, make a legitimate and necessary response," spokesman Zhao Lijian said, without elaborating.
Studeman's visit came a day after Lobsang Sangay, the president of the Central Tibetan Administration (CTA) – also known as the Tibetan government-in-exile – visited the White House on Saturday at the invitation of Trump. Hailed by the Tibetan organisation as a "historic feat", it was the first visit to the White House by a president of the CTA in six decades.
The Trump administration is close to declaring that 89 Chinese aerospace firms and other companies have military ties, restricting them from buying a range of US goods and technology.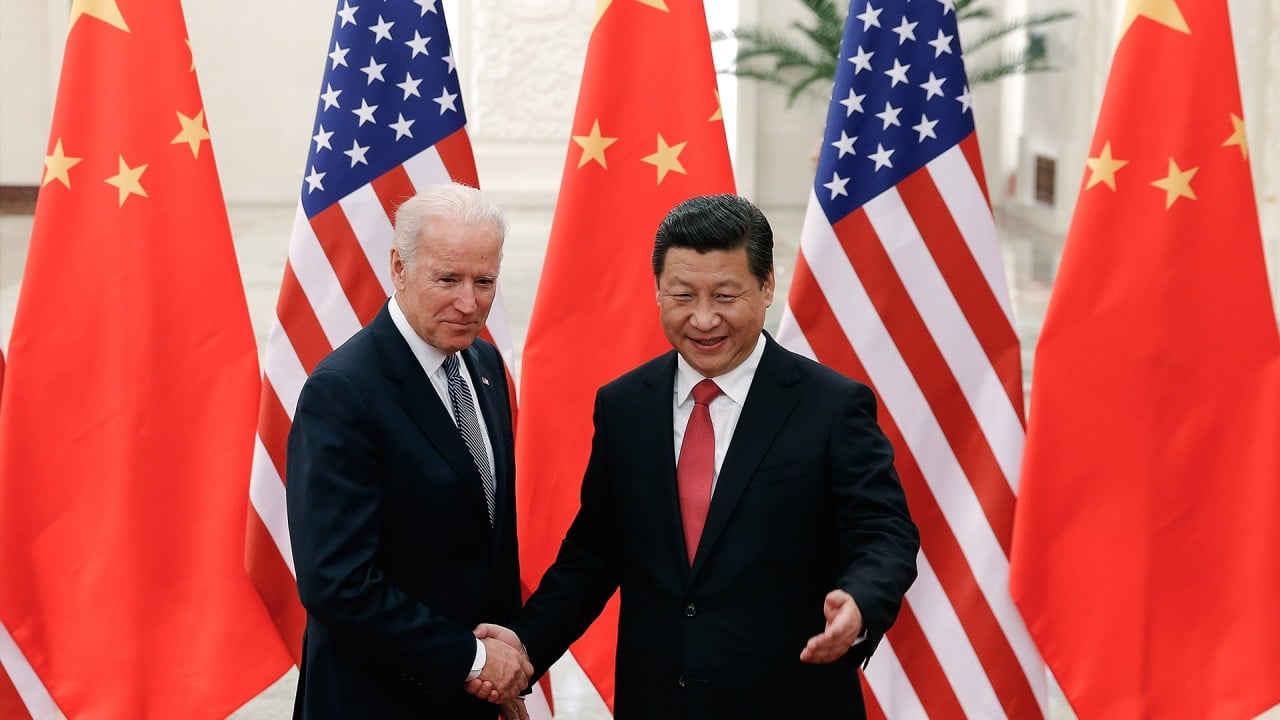 06:04
US-China relations: Joe Biden would approach China with more 'regularity and normality'
US-China relations: Joe Biden would approach China with more 'regularity and normality'
Chinese diplomatic observers have said previously that following a slight lull during the US presidential election, there would be a spike in tensions between the two nations as the Trump administration resumed confronting China on various fronts.
Shi Yinhong, an international relations professor at Renmin University and an adviser to the State Council, China's cabinet, said Beijing had taken tit-for-tat countermeasures in response to Trump in recent months, but now such an approach may need to be adjusted.
"I understand that it's very difficult and challenging for the Beijing leadership to come up with proper measures when dealing with Trump's drastic hits," Shi said. "I would say that sometimes making a strong counter-attack is not necessary."
Zhu Feng, an international relations professor from Nanjing University, said Studeman's reported visit had highlighted the Trump administration's aim of further deepening US-Taiwan military ties before Trump's expected departure from office on January 20.
He added: "China's best response to this is to stay silent and not be led by the Trump administration's policies."
Lu Li-shih, a former instructor at Taiwan's naval academy, said Studeman's visit may have been related to recent surveillance operations by the US MQ-4 Triton – a long-endurance unmanned aerial vehicle – in southeast Taiwan.
"It's possible that the Pentagon wants to build up a pre-co-defensive relationship with Taipei, which would not only help Taiwan enhance defensive capability but also perfect the US' intelligence network in the Asia-Pacific," Lu said.
Wang Kung-yi, head of the Taiwan International Strategic Study Society, said intelligence exchanges between the US and Taiwan were usually kept secret, which explained why no government departments had wanted to confirm Studeman had visited.
"If confirmed, Studeman's visit should be related to making necessary arrangements for US intelligence, security and strategic deployments in the Indo-Pacific region ahead of the transition of the US government," he said.
Additional reporting by Reuters
This article appeared in the South China Morning Post print edition as: Rear admiral's visit to Taipei seen as a late-game Trump provocation