Huawei
Get more with myNEWS
A personalised news feed of stories that matter to you
Learn more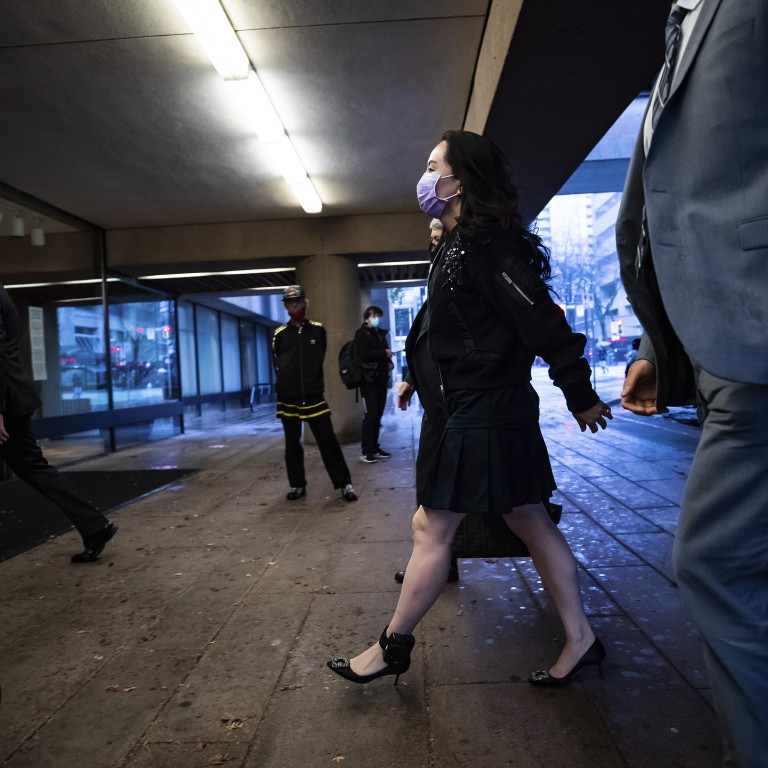 Canadian police officer denies trying to keep arrest warrant secret from Meng Wanzhou
The Huawei executive's lawyer said Meng's rights were violated when border officers conducted an examination without telling her she was about to be arrested
Royal Canadian Mounted Police Constable Gurvinder Dhaliwal agreed Meng could have been arrested as soon as she stepped off her flight from Hong Kong
A Canadian police officer involved in the arrest of Huawei executive Meng Wanzhou has denied telling border officers to keep the warrant secret from her, to prevent Meng from obtaining legal advice until after an immigration examination and the seizure of her electronic devices.
Royal Canadian Mounted Police Constable Gurvinder Dhaliwal was in charge of evidence seized by the border officers from Meng – including her two phones, iPad, Apple laptop and a memory stick – before she was arrested on a US warrant at Vancouver's airport on December 1, 2018.
Meng's lawyer Scott Fenton contended in a hearing at the Supreme Court of British Columbia on Tuesday that the Canada Border Services Agency (CBSA) was told by the RCMP not to tell Meng she was going to be arrested "because that could have triggered an interest by Ms Meng in speaking to counsel".
Instead she was only told after the CBSA examination, which lasted almost three hours, during which border officers asked her about Huawei's business dealings in Iran, seized her devices and obtained the passwords to them.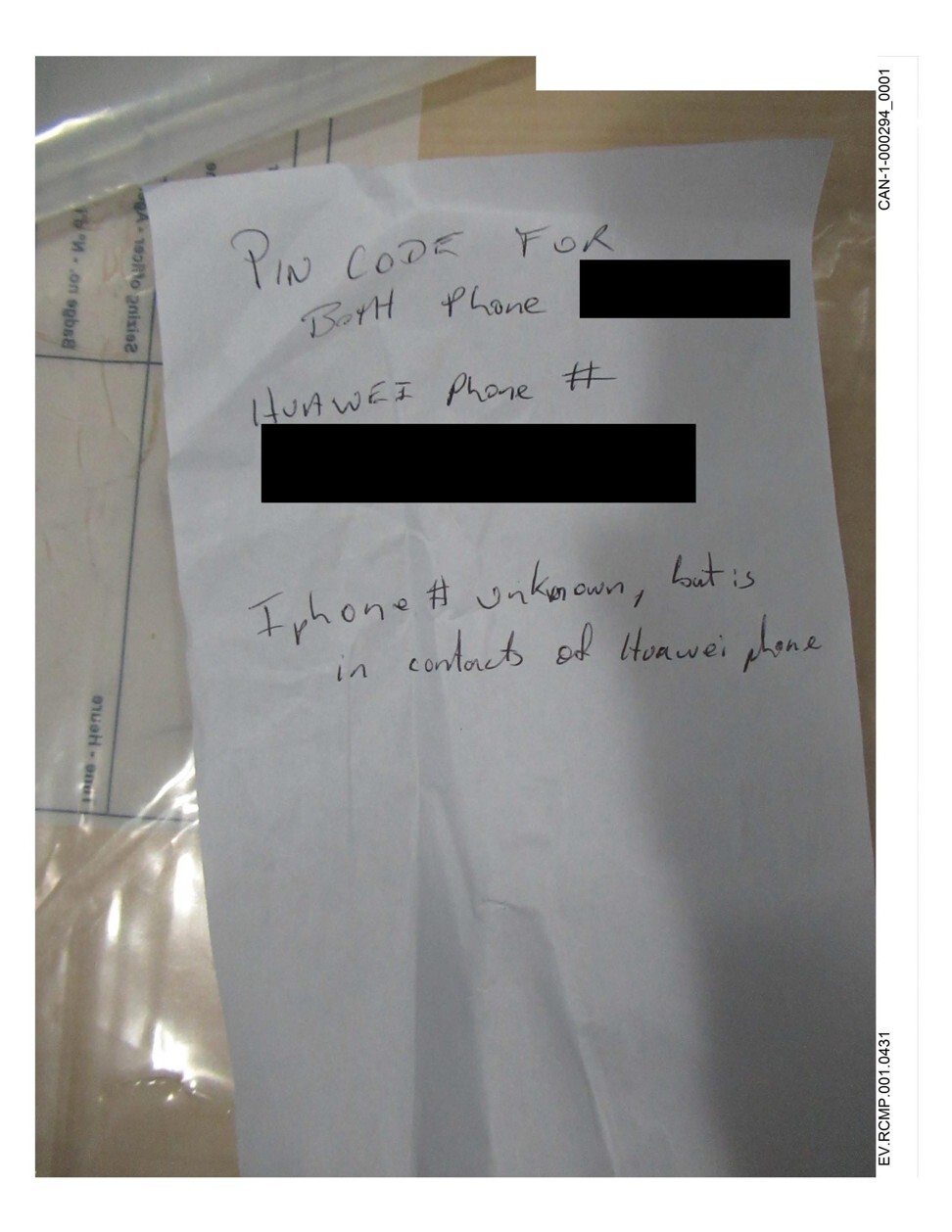 "My proposition is that's because the RCMP asked the CBSA … to keep it discreet, to keep it secret," Fenton said.
"I did not do anything of that sort," Dhaliwal responded.
Dhaliwal is testifying for a third day in the extradition hearing for Meng, the chief financial officer for Huawei Technologies, who is accused by the US of defrauding HSBC by lying about Huawei's business dealings in Iran, which exposed the bank to the risk of violating sanctions against Iran. She denies the charges, and is fighting US attempts to have her extradited to face trial in New York.
Her lawyers say that Meng is the victim of a covert operation by the RCMP and the CBSA – orchestrated by the US Federal Bureau of Investigation – to obtain evidence against her without her first being told of the warrant.
They contend that this violated her rights and was an abuse of process, and that she should be freed as a result.
Dhaliwal agreed with Fenton that the RCMP could have "easily" arrested Meng as she stepped off her flight from Hong Kong, instead of after the immigration exam. This would have resulted in Meng being read her rights on the spot, Dhaliwal agreed, and she could have been taken to the CBSA inspection afterwards.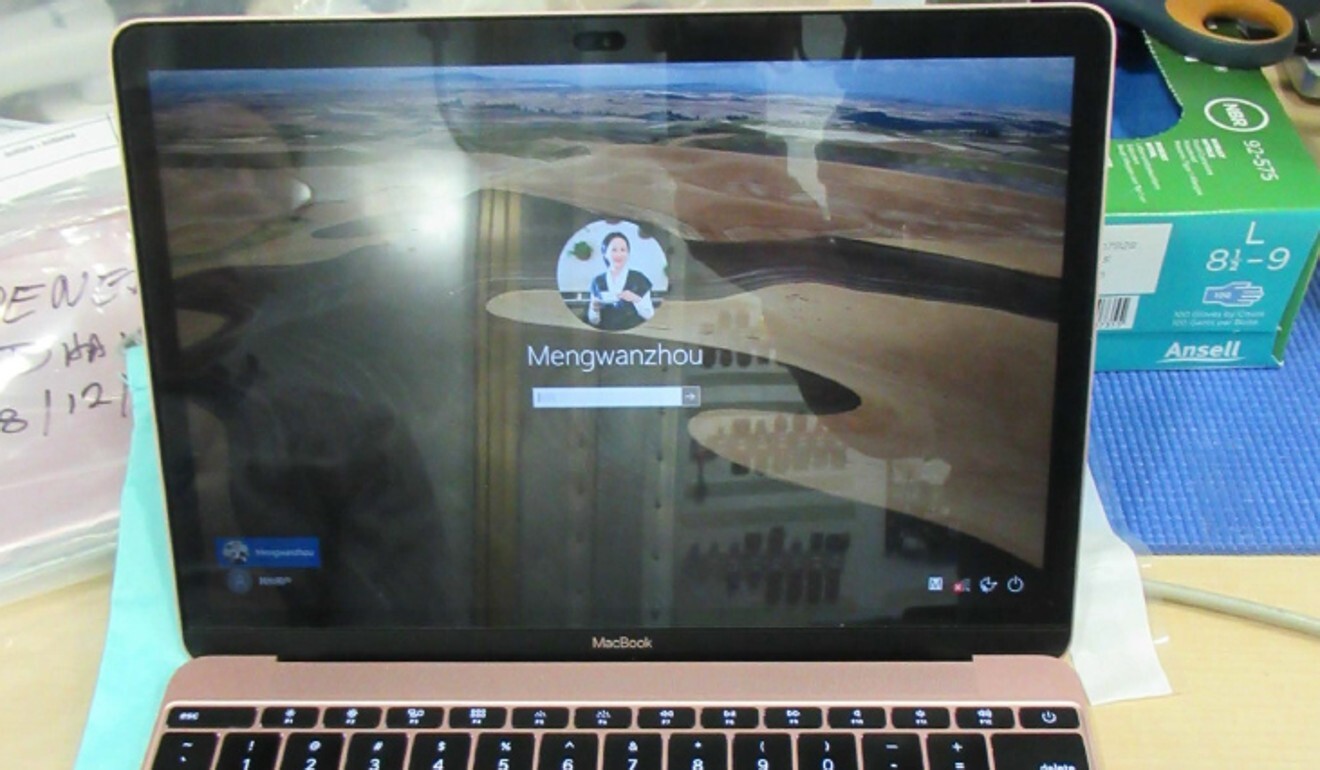 Constable Winston Yep, Dhaliwal's partner who arrested Meng after the immigration exam, testified last month that there were safety reasons not to arrest Meng on the jetway or on the plane.
But Fenton suggested to Dhaliwal that no "realistic" safety concerns were involved in arresting Meng on the jetway. "You have no idea how people are going to react," Dhaliwal answered.
"There were no indications Ms Meng would be violent, for instance," Fenton said, and Meng had already been subject to an airport security check before getting on her flight in Hong Kong.
Nor was there any indication Meng was carrying a weapon, Fenton added. Dhaliwal agreed.
Fenton said that the events at the airport involved "a number of FBI-directed searches". He cited the seizure of Meng's phones and their placement into special bags designed to prevent them from being wiped remotely.
He suggested to Dhaliwal that the RCMP knew the FBI would need the passwords for Meng's devices, and for that reason asked the CBSA to obtain them and write them down.
Dhaliwal said he thought the FBI could probably gain access to phones without passwords, and he denied ever making such a request.
Fenton then turned to events after the arrest. According to an email read aloud in court, Staff Sergeant Ben Chang of the RCMP's financial integrity unit asked Dhaliwal on December 4 – three days after Meng's arrest – to provide the electronic serial numbers of Meng's devices, at the request of the FBI.
Dhaliwal told the court he had no authorisation to search Meng's devices. But he said he did not consider his subsequent examination of Meng's devices, during which he found their serial numbers and removed the phones' SIM cards, to have constituted a search.
Fenton then turned to notes by Dhaliwal's superior, Sergeant Janice Vander Graaf. Van Der Graaf wrote on December 12 that: "Gurv advised Ben Chang had email and provided serial #'s to Legat", a reference to FBI official John Sgroi.
The Canadian government lawyers representing the US say that neither the passwords nor the electronic serial numbers to Meng's devices were ever given to the FBI.
00:54
Trudeau rejects releasing Meng Wanzhou to free detained Canadians in China
Trudeau rejects releasing Meng Wanzhou to free detained Canadians in China
Dhaliwal said he had no recollection of telling Vander Graaf that Chang had provided the serial numbers to the FBI.
"This is a complete blank?" asked Fenton, suggesting that Dhaliwal could in fact recall "and that's exactly what you told your sergeant".
Said Dhaliwal: "I did not recall having any conversation with Staff Sergeant Ben Chang that he had sent this information to the FBI."
Why then would Vander Graff write this, Fenton asked. "I cannot answer for Sergeant Vander Graaf. You'll have to ask her, sir," said Dhaliwal.
"Fair. And we will," Fenton said.
Chang has retained outside counsel and is refusing to testify in the extradition hearing; he has retired from the RCMP and now works for a casino company in the Chinese territory of Macau.
Vander Graaf took the stand next. She told Canadian government lawyer John Gibb-Carsley, representing US interests in the case, that the night before Meng's arrival, RCMP Inspector Peter Lea had "strongly suggested" arresting Meng on the plane.
But although she conveyed this suggestion to Dhaliwal, Vander Graaf said she did not agree with it.
"I had concerns, because of the close quarters, because of the safety issues…and because of overstepping authority," said Vander Graaf. She added: "I didn't think there was an emergency situation that necessitated the RCMP just going on the plane."
She categorised her discussion with Dhaliwal about Lea's remarks as a suggestion and not a direction.
Before Dhaliwal's testimony resumed on Tuesday, Associate Chief Justice Heather Holmes discussed problems posed by the protracted nature of the case, under way now for almost two years. It is currently scheduled to have its final hearings on April 30, 2021, though appeals could drag out the process for years beyond that.
But both Meng's defence and the Canadian government lawyers representing the US say more court time may be needed for the case.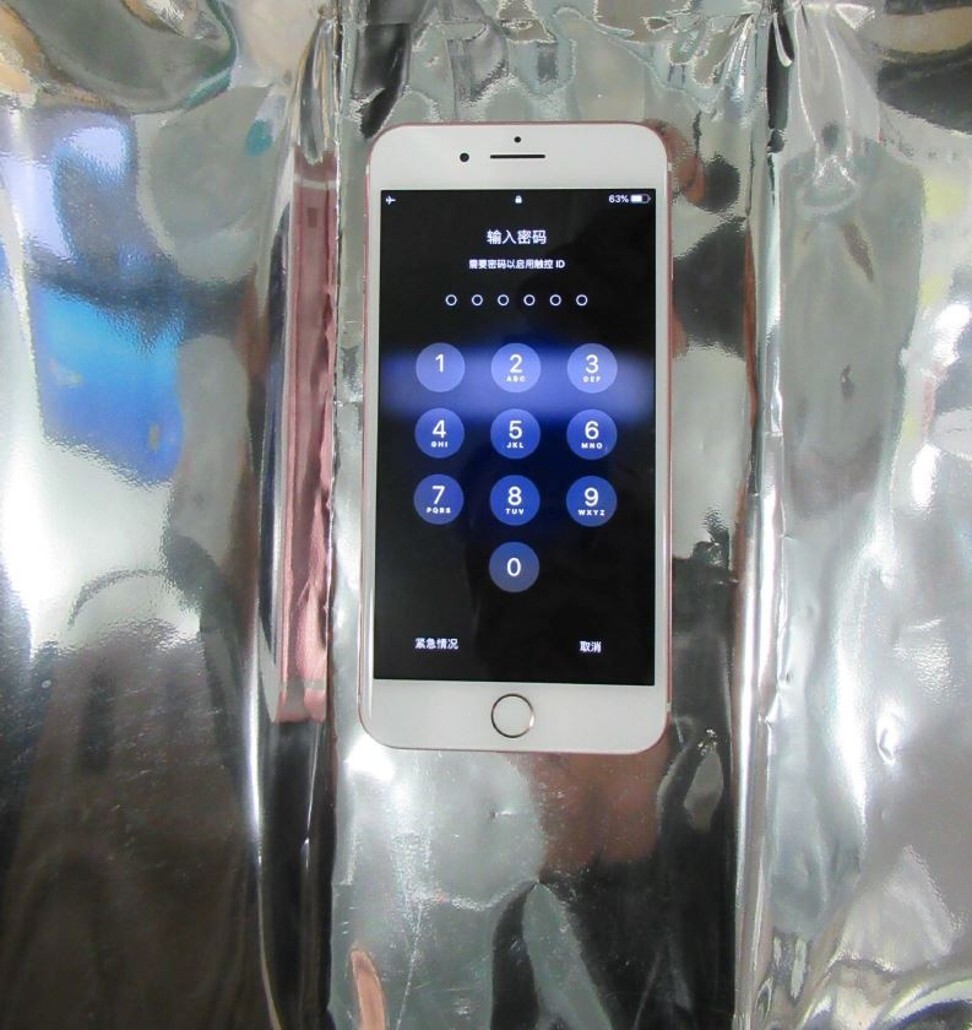 Holmes said she worried about "building in an enormous gap" between the witness evidence in the abuse-of-process argument now being presented, and her having to assess submissions about the argument next year.
She asked for an aide-memoire – a submission made by counsel to assist a judge recalling complex evidence – to be compiled, saying "it's simply too long between now and then".
Fenton said that the extended nature of the litigation was neither side's fault. "Certain uncertainties have arisen, through no one's fault," he said.
Meng is living under partial house arrest in one of the two houses she owns in Vancouver.
Meng's treatment has infuriated China. Soon after her detention, Beijing arrested Canadians Michael Kovrig and Michael Spavor, and accused them of spying. Ottawa considers the arrests retaliatory and both men to be victims of hostage-taking.
Holmes adjourned the hearing until 10am Wednesday.