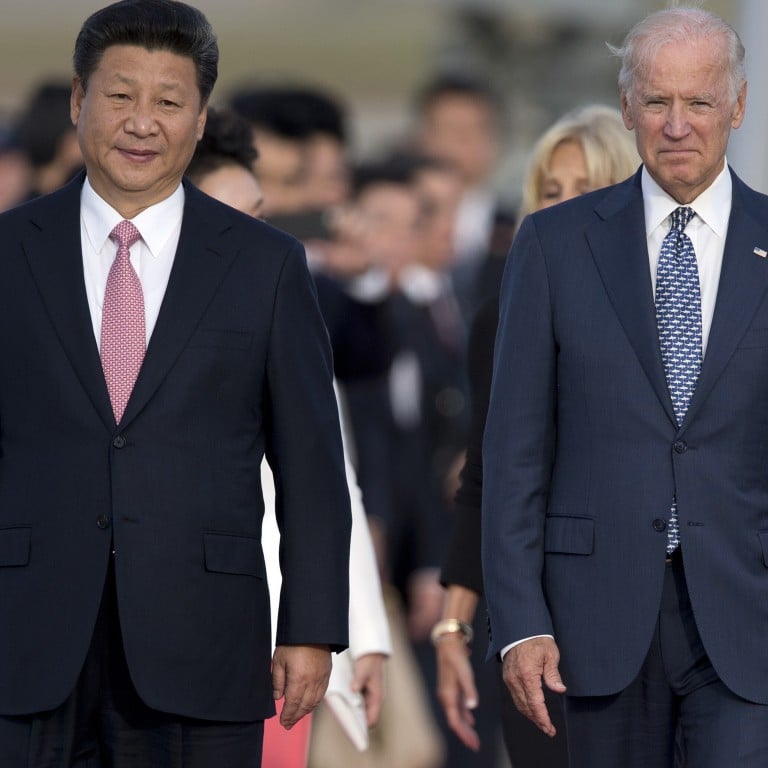 China offers cooperation with 'new US administration' after Afghanistan conference
Recognition of US President-elect Joe Biden comes just before a formal congratulations by Xi Jinping
The statement by the Chinese embassy in Afghanistan says it seeks 'to build a Sino-US relationship that is balanced, cooperative and stable'
China offered to cooperate with the United States' incoming Biden administration regarding Afghanistan on Wednesday, extending an olive branch to the president-elect that came just ahead of formal congratulations by Chinese President Xi Jinping.
"We are willing to work together with the new US administration, on the basis of non-confrontation, mutual respect, and the spirit of win-win cooperation to build a Sino-US relationship that is balanced, cooperative and stable," the Chinese embassy in Afghanistan said in a statement.
China sought "to jointly promote the peaceful and stable development of Afghanistan and contribute to the Afghanistan people's aspiration of a beautiful life", the statement added.
It was issued by the embassy in response to a recorded message by US Secretary of State Mike Pompeo at the 2020 Afghanistan Conference, which was held online on Tuesday, in which Pompeo blamed China for the coronavirus pandemic. The embassy assailed Pompeo for spreading "malicious lies".
The statement came just ahead of Xi's congratulatory message to President-elect Joe Biden, also on Wednesday, in which Xi said he hoped that China and the US might "join hands with other countries and the international community to promote the noble cause of world peace and development".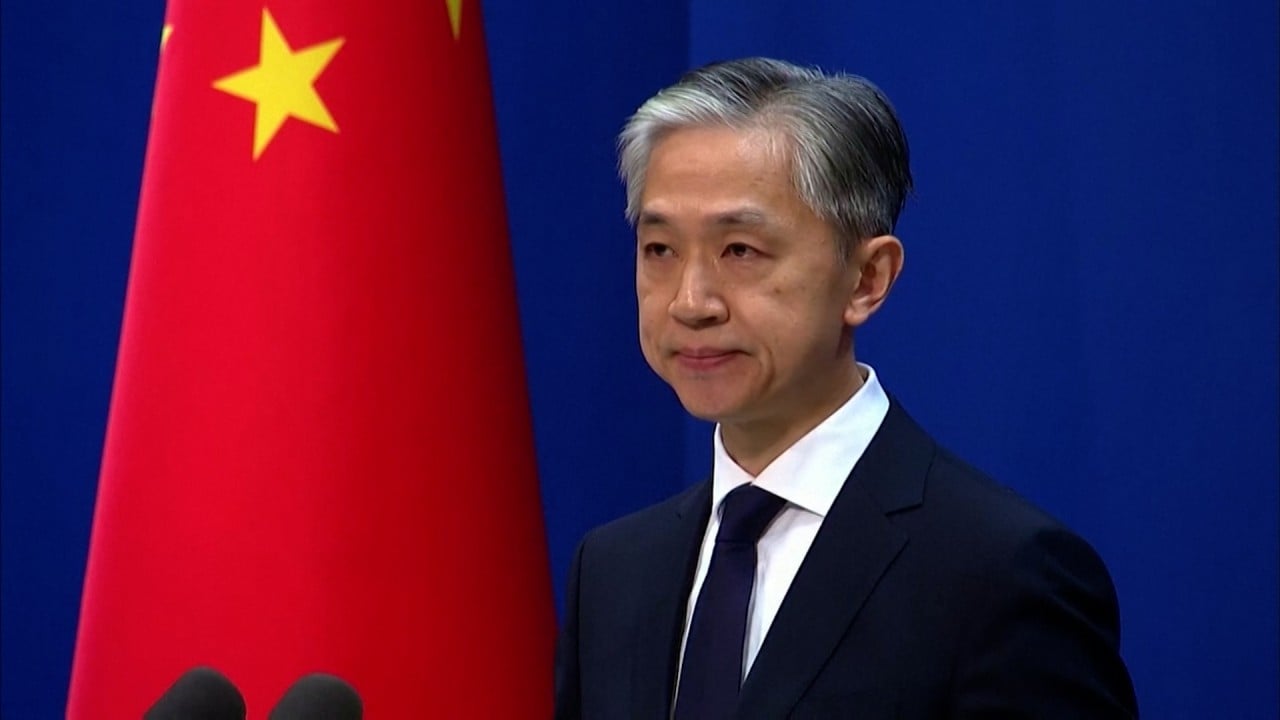 00:41
China congratulates Joe Biden on being elected US president
China congratulates Joe Biden on being elected US president
China's foreign ministry had congratulated Biden and his running mate Kamala Harris on November 13, 10 days after Election Day, but stopped short of calling Biden the president-elect. Xi's statement on Wednesday came after the US General Services Administration on Tuesday notified the Biden campaign it could begin the formal transition process to take power on January 20.
Also speaking positively of China-US relationship in recent days, China's former vice-foreign minister Fu Ying wrote in an opinion piece in The New York Times that Beijing and Washington could be friends and not foes.
"Both governments have heavy domestic agendas to attend to, and so even if competition between China and the United States is unavoidable, it needs to be managed well, cooperatively. It is possible for the two countries to develop a relationship of "coopetition" (cooperation + competition) by addressing each other's concerns," Fu wrote.
The Afghanistan conference, hosted by Finland and the United Nations, was attended virtually by nearly 100 countries and international groups.
Donors pledged a total of US$12 billion of aid to the war-torn country in the next four year, less than the US$15 billion at the last such conference in 2016, and is contingent on the Afghan government's handling of political reform, democracy, the rule of law, human rights, gender equality and other conditions.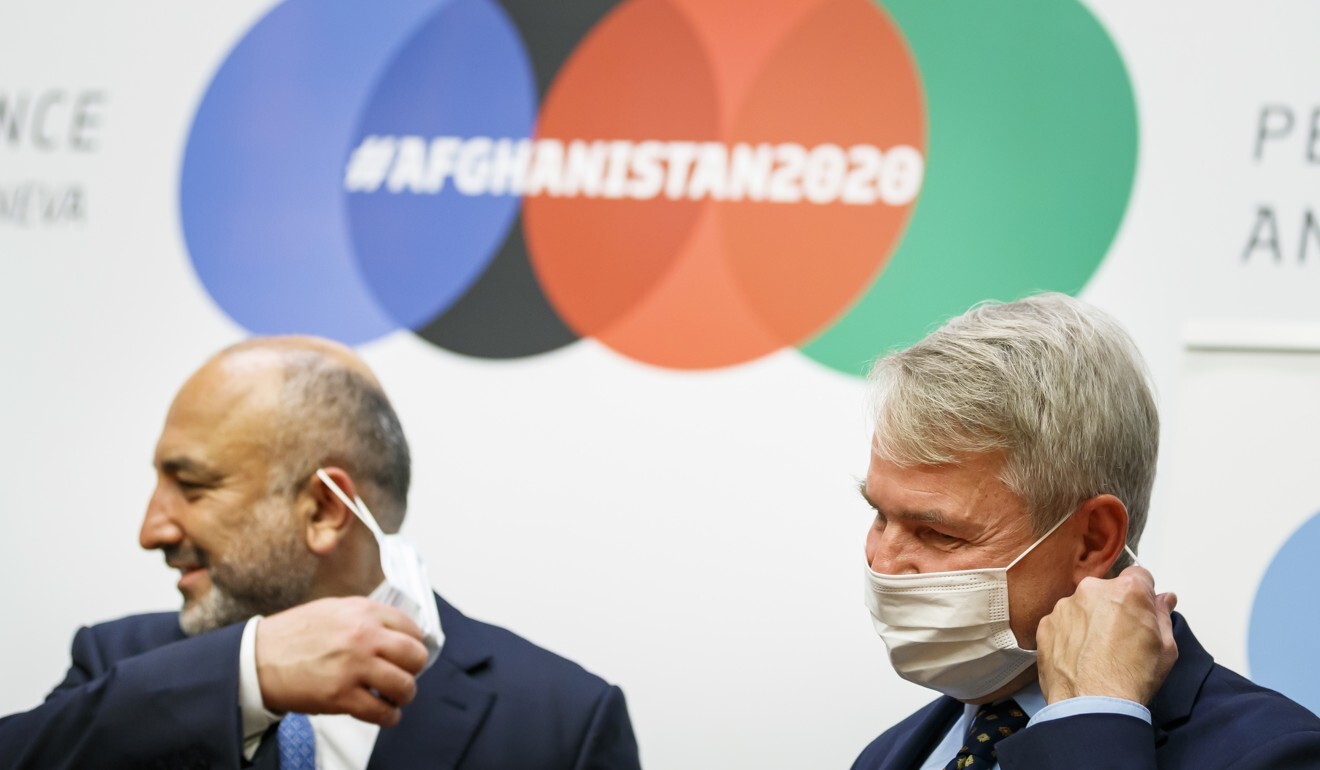 David Hale, the US undersecretary of State for political affairs also spoke at the conference, saying that Washington had originally planned for US$600 million in aid in 2021, but cut it by half "with the remaining US$300 million available as we review progress in the peace process".
Wang Yu, China's ambassador to Kabul, told the conference that China called on the international community to "help the Afghans to become self-sufficient and prosper".
Beijing has provided at least 3.5 billion yuan (US$480 million) in aid to Afghanistan since 2001, with additional emergency humanitarian donations for disaster relief each year, according to Wang.
The conference followed an US announcement on November 17 that it would reduce its troop levels in Afghanistan and Iraq by mid-January. The drawdowns, which would leave about 2,500 troops in each country, prompted calls both at home and among its allies that the withdrawal might bring instability to the regions.
China was also angered early this month when the US State Department dropped the East Turkestan Islamic Movement - a loosely organised group blamed by Beijing for perpetuating violence attacks in the northwest Xinjiang region - from its list of "terrorist organisations".
A State Department official said that for years, there had not been any evidence the group was still active.