Meng Wanzhou: Canadian officer denies 'cover-up' and tailoring testimony about Meng's phone information allegedly going to FBI
Janice Vander Graaf described a conversation and email from a colleague, as she testified she was satisfied the Huawei executive's phone data was not sent
But Meng's lawyer challenged Vander Graaf about why she could not recall the same conversation and email in an affidavit sworn last year
A Canadian police officer has denied conducting a "cover up" and tailoring her evidence as she was challenged by Meng Wanzhou's lawyer on Thursday about the handling of information from the Huawei executive's electronic devices and whether it was sent to the American FBI.
Royal Canadian Mounted Police Sergeant Janice Vander Graaf, testifying at Meng's extradition hearing in the Supreme Court of British Columbia in Vancouver, described a verbal conversation with fellow officer Gurvinder Dhaliwal, who told her the information had been sent to the US authorities by Staff Sergeant Ben Chang.
The electronic serial number information came from devices seized from Meng by border officers at an immigration examination at Vancouver's airport in the hours before her arrest on December 1, 2018.
But Vander Graaf testified that an email forwarded to her by Dhaliwal and written by Chang had subsequently satisfied her that the transfer had not taken place.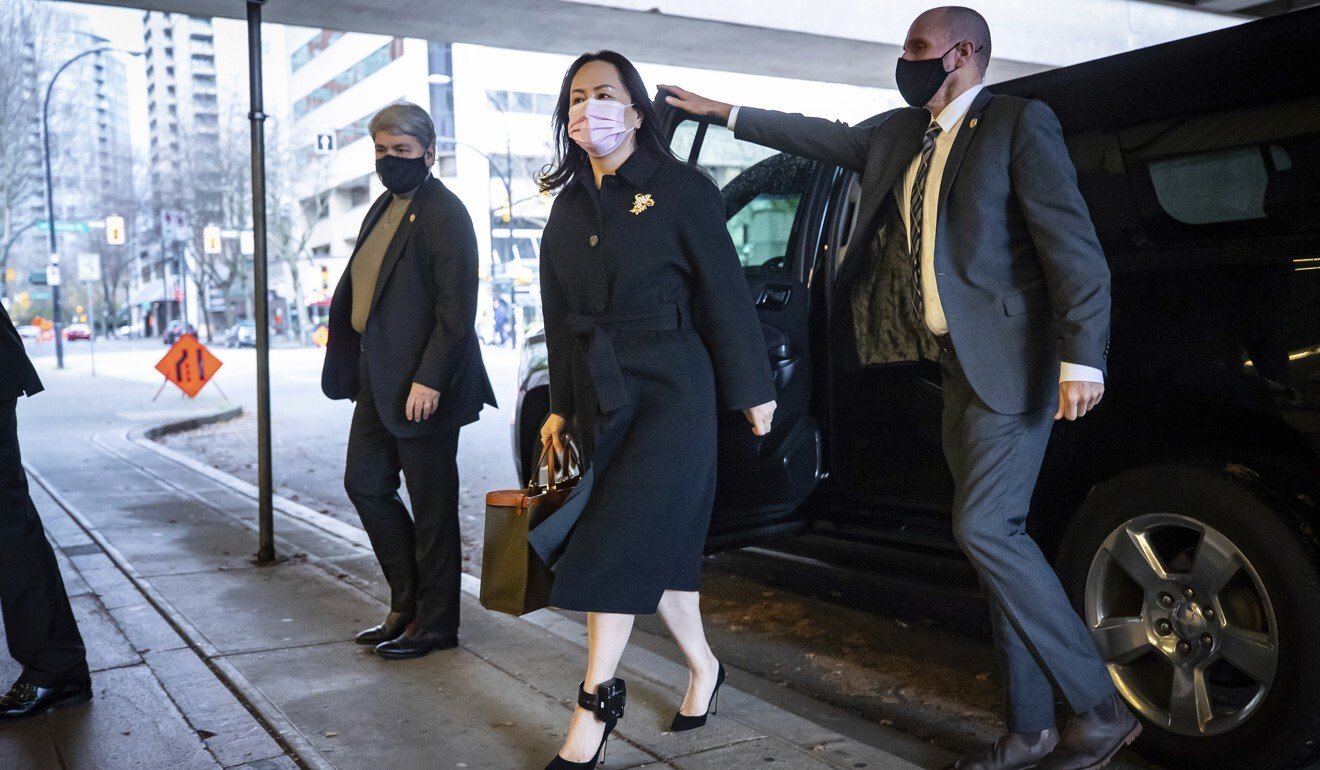 The verbal exchange is described in Vander Graaf's notes, which Meng's lawyers had seized upon to support their argument that Meng was the victim of a covert evidence-gathering exercise by the RCMP and the Canada Border Services Agency (CBSA), at the orchestration of the FBI, to aid Meng's prosecution.
Vander Graaf had said in a 2019 affidavit that she had "no independent recollection" of the conversation, or the email.
Meng's lawyer, Scott Fenton asked what had happened to cause the "epiphany". "I'm going to suggest to you that either your affidavit before the court a year ago was untrue, and/or your testimony here today purporting to have a recollection is untrue."
Vander Graaf spoke directly to Associate Chief Justice Heather Holmes, saying she prepared her affidavit to the best of her ability to recollect at the time, but that after preparing further she remembered more.
This did not satisfy Fenton. "I'm going to suggest that the real reason for the striking difference between your affidavit a year ago when you have no memory, and your evidence in this court where you purport to have a memory, is that you are trying to cover up for Constable Dhaliwal and Staff Sergeant Chang," Fenton said, telling Vander Graaf that "you have tailored your evidence to suit what you think protects the RCMP in relation to this issue."
"That is absolutely not true," said Vander Graaf.
In the December 4, 2018, email, forwarded by Dhaliwal to Vander Graaf eight days later, Chang wrote that "we will take care of forwarding them [the FBI] information so they can obtain a MLAT for a sending order".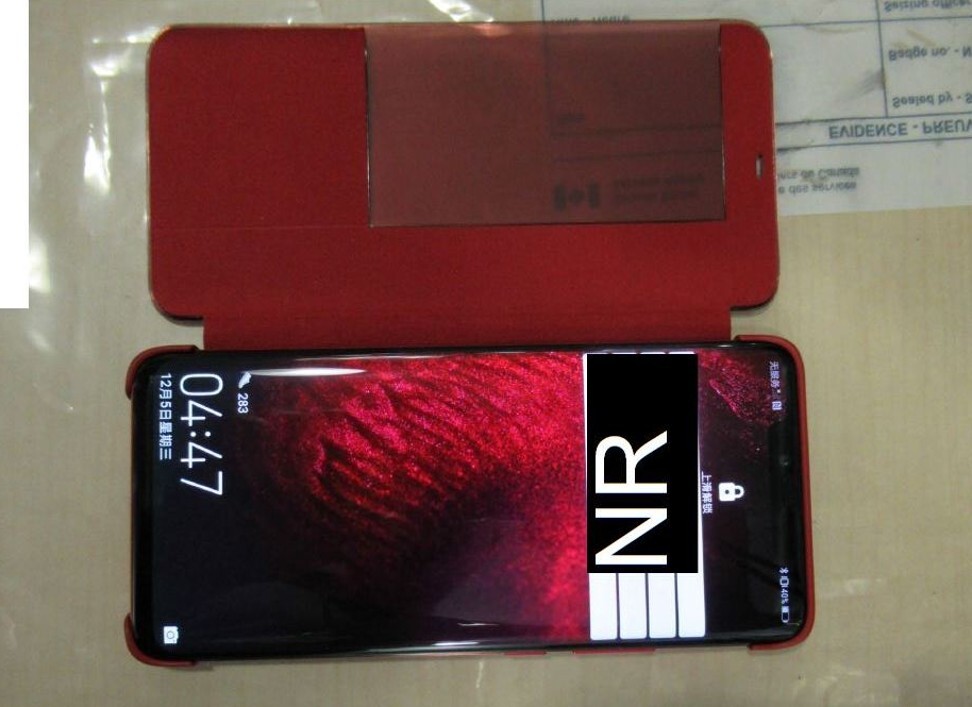 On Wednesday, Vander Graaf said she interpreted this to mean that the electronic serial number information from Meng's devices had not yet been sent to the FBI, and that if and when it did, it would occur under the mutual legal assistance treaty between Canada and the US.
Dhaliwal's verbal comments, recorded in Vander Graaf's notebooks, were therefore mistaken, she had said.
The Canadian government lawyers representing US interests in the case have denied that the phone information was ever sent to the FBI.
Dhaliwal previously testified that he could not recall the conversation, while Chang, who now works at a casino in the Chinese territory of Macau, has refused to testify in the case.
However, in an affidavit, Chang denies ever sending the information to the FBI.
Meng's CBSA examination at the airport lasted almost three hours, during which time she was asked about Huawei's business dealings in Iran, and her electronic devices and phone passwords were seized.
Her lawyers argue this was an abuse of process, because it occurred before Meng was told she was about to be arrested on the US warrant, and the extradition case should be thrown out as a result.
Next on the stand was Sergeant Ross Lundie, head of the RCMP detachment at Vancouver's airport. He testified that the RCMP should not direct the actions of CBSA officers, but that the two agencies were allowed to share information.
He told government lawyer John Gibb-Carsley he was drawn into the case because of his familiarity with the airport.
Lundie said he "had concerns, right off the bat" with suggestions by Dhaliwal and Constable Winston Yep on November 30 that they planned to go onto a plane to arrest Meng the next day; these had originated with a senior officer, Superintendent Peter Lea, Vander Graaf testified earlier.
Meng's lawyers have suggested Meng was not arrested on the Cathay Pacific plane from Hong Kong in order to subject her to the immigration exam and seize her devices first, before giving her the opportunity to seek legal counsel.
"I said to them [that] we normally don't do that," said Lundie of the plane-arrest plan. "We don't go onto planes and arrest people in that fashion," said Lundie. The CBSA needed to be included in this discussion, he said he told them.
Lundie denied coordinating with the CBSA or FBI "to extract information from Ms Meng for US law enforcement", in the words of Gibb-Carsley.
The hearing was adjourned until Friday afternoon.
The US seeks to put Meng on trial in New York on charges that she defrauded HSBC by lying about Huawei's business dealings in Iran and thus putting the bank at risk of breaching US sanctions.
Meng, who denies the charges, is living under partial house arrest in one of the two houses she owns in Vancouver while she fights the extradition bid.
Her treatment has infuriated China. Soon after her detention, Beijing arrested Canadians Michael Kovrig and Michael Spavor, and accused them of spying. Ottawa considers the arrests retaliatory and both men to be victims of hostage-taking.
This article appeared in the South China Morning Post print edition as: Officer dismisses 'cover-up' over Meng information