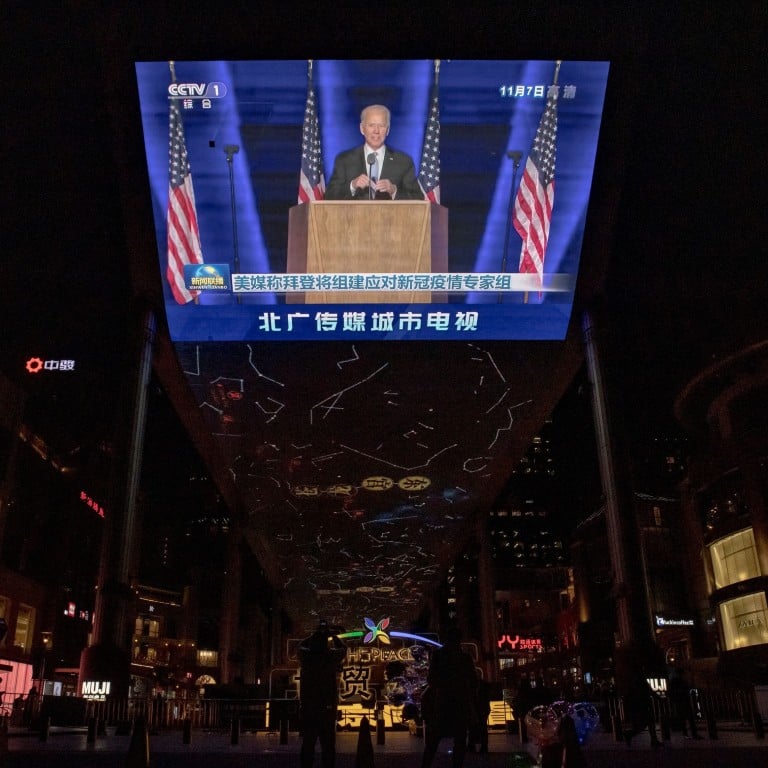 Joe Biden could be biggest risk to Chinese economy next year if he puts sanctions on certain industries, says leading economist
Former central bank adviser David Li says president-elect may continue hardline approach by targeting certain sectors
Li also says planners must consider prospect that Donald Trump will make a comeback in four years' time
Sanctions imposed by the incoming Biden administration that target specific Chinese industries could be one of the biggest risks to the economy next year, a leading economist has warned.
David Li Daokui, a professor at Tsinghua University and a former adviser to China's central bank, also warned that economic planners should not rule out the possibility that Donald Trump will make a comeback in four years' time.
He told a forum at Renmin University in Beijing on Saturday that there were signs that the president-elect might continue Trump's hard-line approach to China.
"If you ask me what are the risks facing Chinese economy next year … Number one, will Biden introduce restrictive policies that are precisely targeted at certain China's industries? That remains a question mark," he told the China Macroeconomy Forum.
Li argued Barack Obama's recently published memoir showed that the Democrats were worried about China's rising technological prowess.
"They are concerned that China is, little-by-little, eroding America's military, technological and financial advantages, and have talked about the necessity of restricting China's technology to maintain US superiority," he said.
"Next year, China's foreign policy, certain industries and certain companies are likely to face some risks."
He argued that the two nations were likely to face a tough transition period in the early days of the next administration.
Relations between the two countries have rapidly deteriorated since Trump's inauguration in 2017, with clashes over everything from trade and technology to Hong Kong and the South China Sea.
He said one consolation was that Biden's team offered a greater degree of certainty compared with Trump's.
"It is of course much easier to communicate with Biden's team than with Trump's team because we are familiar with members of the team … we know each other very well," he said.
However, Li also warned that China should still be prepared for a Trump comeback in 2024, saying Biden's victory was a "close call".
"This is a huge unknown, we must take [a Trump comeback] into consideration when discussing the 14th five-year-plan [which runs until 2025] and the Chinese macro economy," he said.
He argued that although Trump lost the popular vote by a margin of around 6 million his supporters were more committed.
"These over 70 million votes were cast on-site by so many people who waited for four or five hours in the cold wind," Li said, "but a lot of votes for Biden were mail ballots made at home or even with the help of election staff."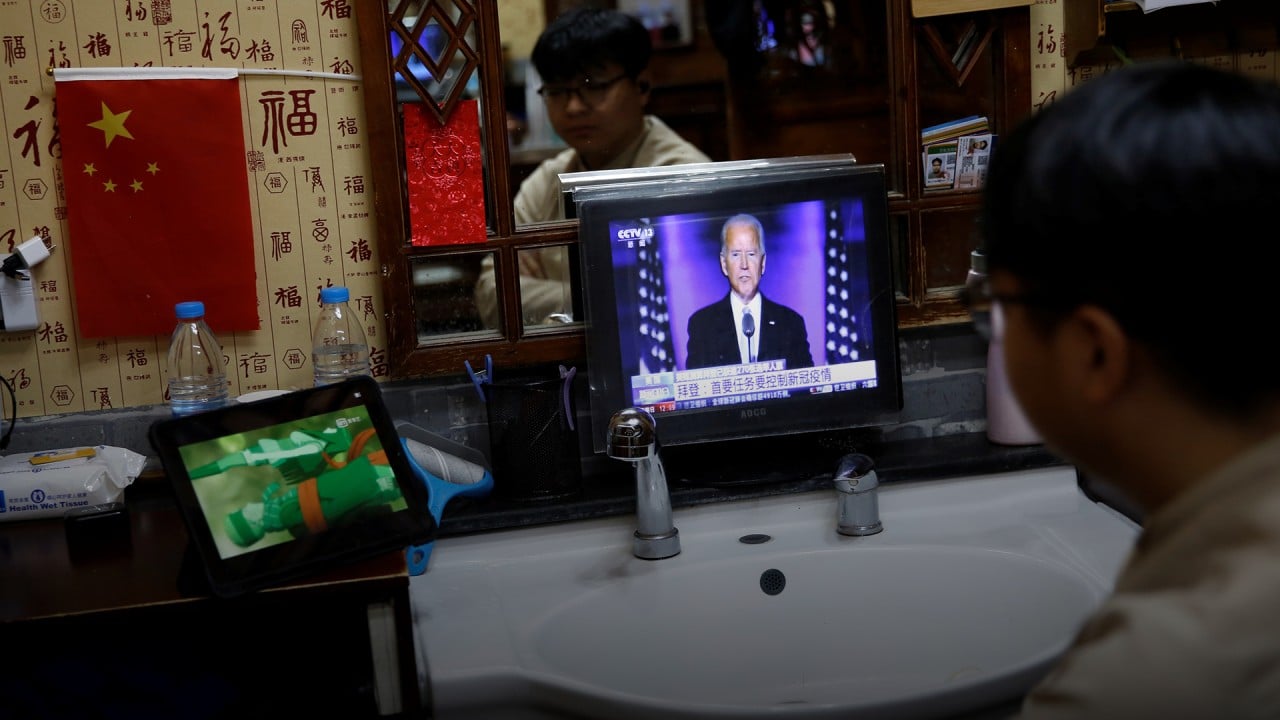 04:22
World reactions mixed after Joe Biden's 2020 US presidential election victory
World reactions mixed after Joe Biden's 2020 US presidential election victory
Trump has reportedly told senior members of his team, including Vice-President Mike Pence and Secretary of State Mike Pompeo, that he plans to seek a second term.
"It is very likely [that Trump will run again], he is still very healthy," Li said.
Li said economic planners had other factors beside US policies to consider when drawing up the next five-year plan, which sets out the key social and economic policies between 2021 and 2025.
The Chinese leadership had identified this a key moment if it wants to overcome the middle-income trap, where countries achieve a certain level of development but them find themselves unable to make further progress.
Li also warned that the economy faced domestic problems including stagnating incomes, the pace of urbanisation and toxic local government debts.
He said many local governments would not be able to make long-term reforms because of their immediate problems.
"We hope that the decision-making departments will calmly analyse the situation instead of going back to the old playbook," he said.
The Communist Party released a detailed blueprint for the five-year plan at the start of the month, with the final draft – which sets out the country's main targets – to come out in March.
This article appeared in the South China Morning Post print edition as: Potential Biden sanctions a risk to China's economy, top economist warns