Space
Get more with myNEWS
A personalised news feed of stories that matter to you
Learn more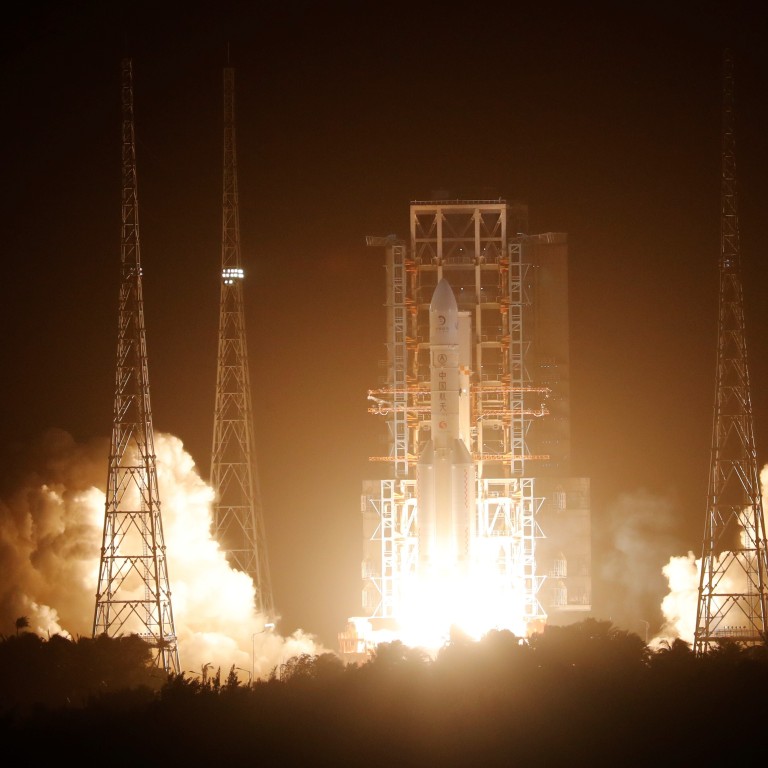 China vs the US: what are the risks of a space rivalry?
The United States is ahead in the technology race but that gap with the Chinese programme is narrowing, according to one analyst
There could be longer-term benefits in finding common ground, he says
Half a world away in the United States, the launch was a sign to US Space Force General John Raymond of the threat that China – together with Russia – poses in
blocking American access to space.
"The two countries seek to stop US access to space, and they are developing capabilities that would negate the US advantage," he said in an interview published on the US Department of Defence website.
Raymond called for the US to work more closely with allies, to "stay ahead of the growing threat" from China.
It is an approach that would continue to deny China access to American technology and ensure a clear separation between the US and Chinese space programmes.
But some observers say that this could come at a cost for the United States and miss an opportunity to reduce the risk of conflict.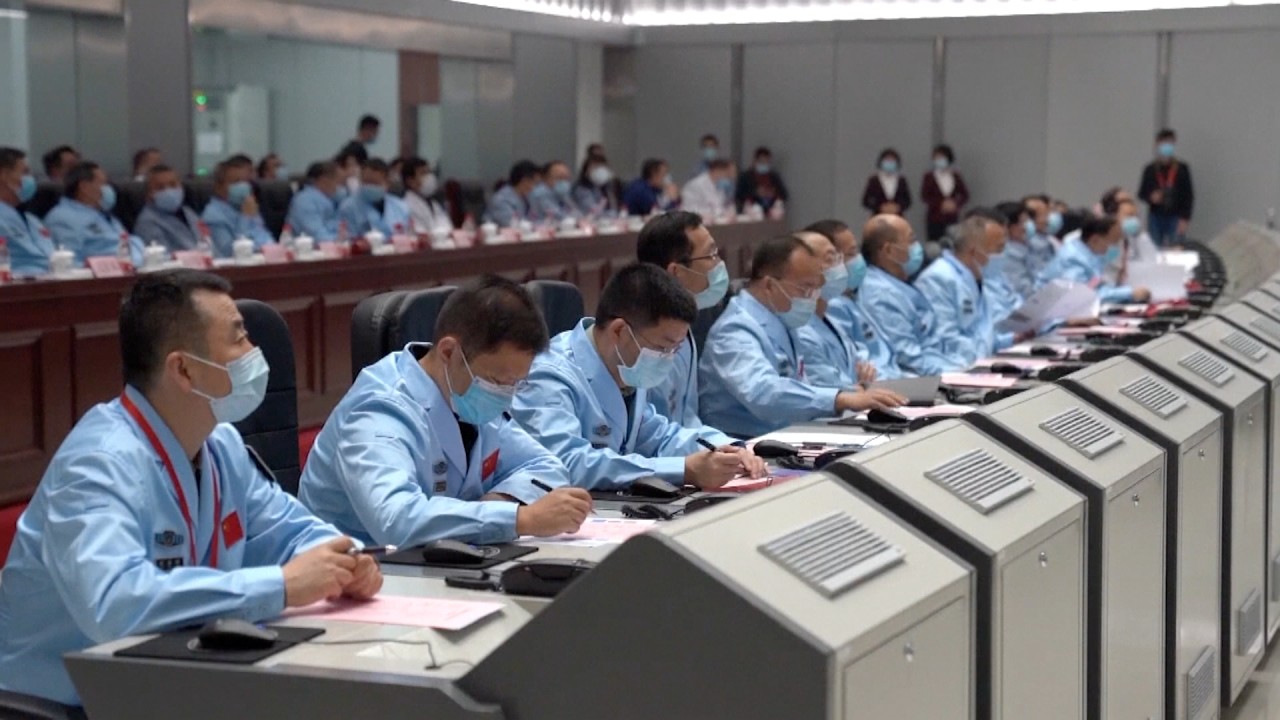 02:08
China space control juggling with at least three space missions since Chang'e 5 launch
China space control juggling with at least three space missions since Chang'e 5 launch
The two space programmes are already "substantially separated", according to Matthew Daniels, a senior expert for the Office of the US Secretary of Defence and a senior fellow at Georgetown University.
In a report published in October published by the Johns Hopkins University Applied Physics Laboratory, Daniels said the division was due mostly to US barriers, resulting in almost no direct links between the two countries in space technology research, development and operations.
Those barriers include US export controls that have blocked most exchanges between the major powers on space technology since 1999, with additional restrictions on space exchanges on civil and scientific fronts in 2011.
The US and China are the world's front-runners in space, with the US ahead in technologies such as reusable launch systems and satellite manufacturing. But China is narrowing the gap, according to the report.
That presents the US with a choice – the US can either cooperate with China in some areas or continue to freeze it out.
"If space primary is the foremost US goal, then continued separation is probably the better path," Daniels said in the report.
He said further limits on the transfer of technologies for Chinese military space activities could be carried out with more barriers to US commercial space technology transfers, extra limits on US civil space engagement and coordination, diplomatic pressure on third parties working with both the US and China, and visa restrictions on Chinese aerospace researchers.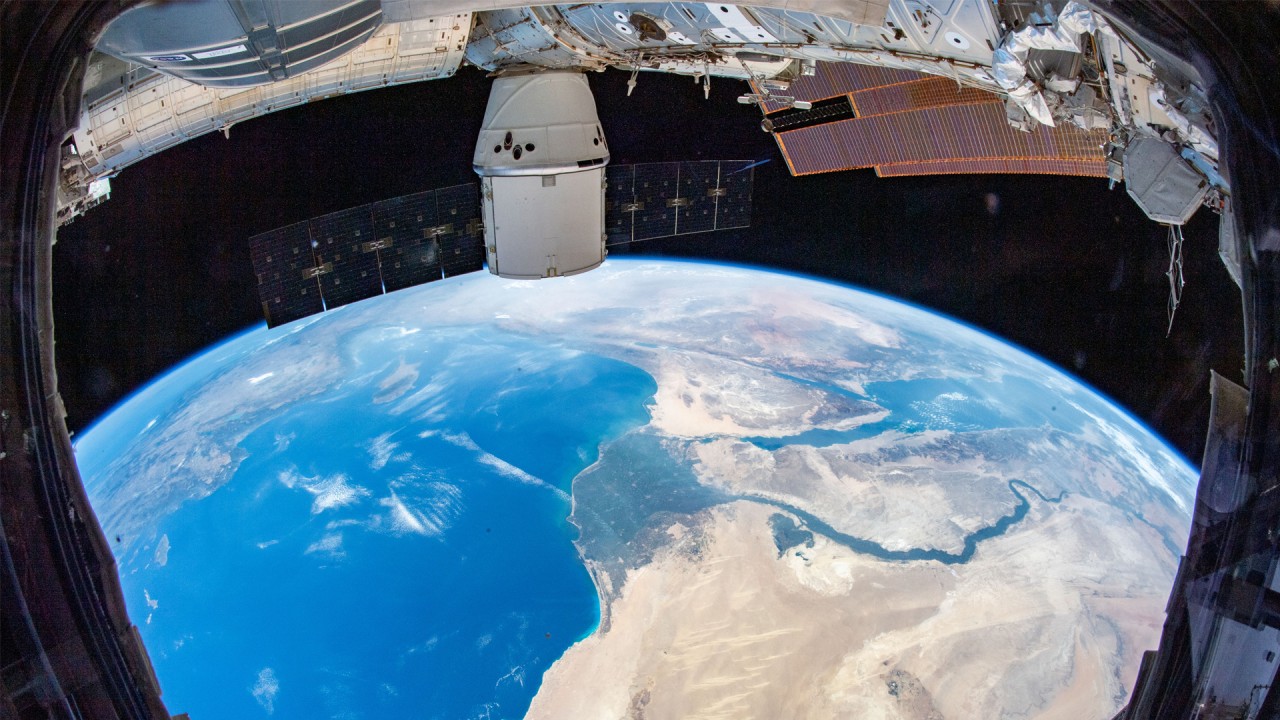 02:39
Nasa's International Space Station celebrates 20 years of continuous human habitation
Nasa's International Space Station celebrates 20 years of continuous human habitation
But this separation comes with a potential cost – in the long term it could encourage China to establish a stronger space technology ecosystem of its own.
China would have more of a chance to build alternative international coalitions, including by drawing in Europe and Russia.
"The current separation will probably continue to slow China in the near term; this effect will diminish, however, and it may help grow indigenous supply chains and markets in China," Daniels said.
The US could also lose its international leadership on space, miss a chance to get strategic information about China's space activities, and reduce the opportunity to manage crises and conflict, according to Daniels.
The other option was to find some common ground, he said.
"If US leaders want to place more weight on playing an international ordering role and managing risks of conflict in space, then less separation than the status quo may be a better path," Daniels said.
"Near-term engagement creates optionality for longer-term future collaboration, if future leaders on both sides choose it.
"For example: if both the United States and China operate lunar surface stations by the 2030s, both may seek, at a minimum, protocols and capabilities for each side to provide assistance in emergencies; such capabilities would require previous technical experience operating together."
There could be an opportunity. The head of China's National Space Administration Xu Hongliang has already signalled a desire to build an international research station on the moon, and welcomed "international space agencies to participate in China's future lunar and deep-space exploration cooperation".