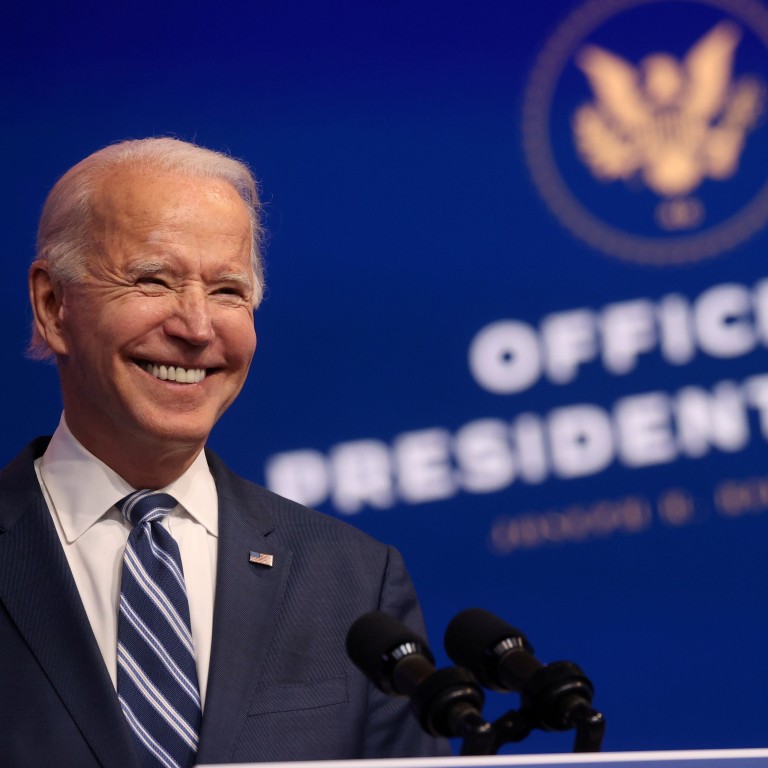 Joe Biden presidency could reopen a window of opportunity for China: analysts
US-China relations can be turned around to prevent a new cold war, according to Chinese strategists and advisers
Beijing should prolong the opportunity as long as possible by improving external relations, they say
Twenty years ago, Chinese leaders and strategists determined that the first decades of the new millennium would give China a "period of strategic opportunity" that would allow the country to grow its economy in a relatively benign external security environment.
America's focus on the "war on terror" and China's accession to the
World Trade Organization
in 2001 created a window of opportunity to enjoy double-digit growth, they said. The 2008 US financial crisis only reaffirmed that assessment, as Beijing seized on the opportunity to grow its economic clout and later emerged as the world's second-largest economy.
But the four turbulent years of the
Donald Trump
administration, which dragged China into a
prolonged trade war
and intensifying strategic competition with the United States, has led to fears that such a window for China might be closing.
According to the latest assessment from the top leadership and foreign policy thinkers, the strategic opportunity is still there, if potentially for a limited time, and China needs to extend it for as long as it can.
04:35
'Welcome back America': world leaders react to Joe Biden's victory in US elections
'Welcome back America': world leaders react to Joe Biden's victory in US elections
The country's strategists and advisers believe that the incoming US administration of president-elect Joe Biden, even though it is likely to still see China as a rival, will allow the two countries to pull back from the brink of a new cold war and engineer a turnaround in Sino-US relations.
To achieve that, they are calling for the Chinese government to regroup and recalibrate its strategy – including engaging with the new US administration and initiating cooperation on climate change and trade, minimising its own aggressive military posturing, and avoiding making enemies.
"The Chinese Communist Party … needs to work hard to maintain [the period of strategic opportunity] for as long as it can, including reaching out and improving ties with the new US administration, because a Biden administration could provide the space and time that China needs," said Deng Yuwen, a political commentator and former editor at the Communist Party-run Study Times.
An expression frequently referenced in official speeches and documents, "period of strategic opportunity" is an overarching framework with which Chinese leaders have assessed the external environment and formed their domestic and foreign policies.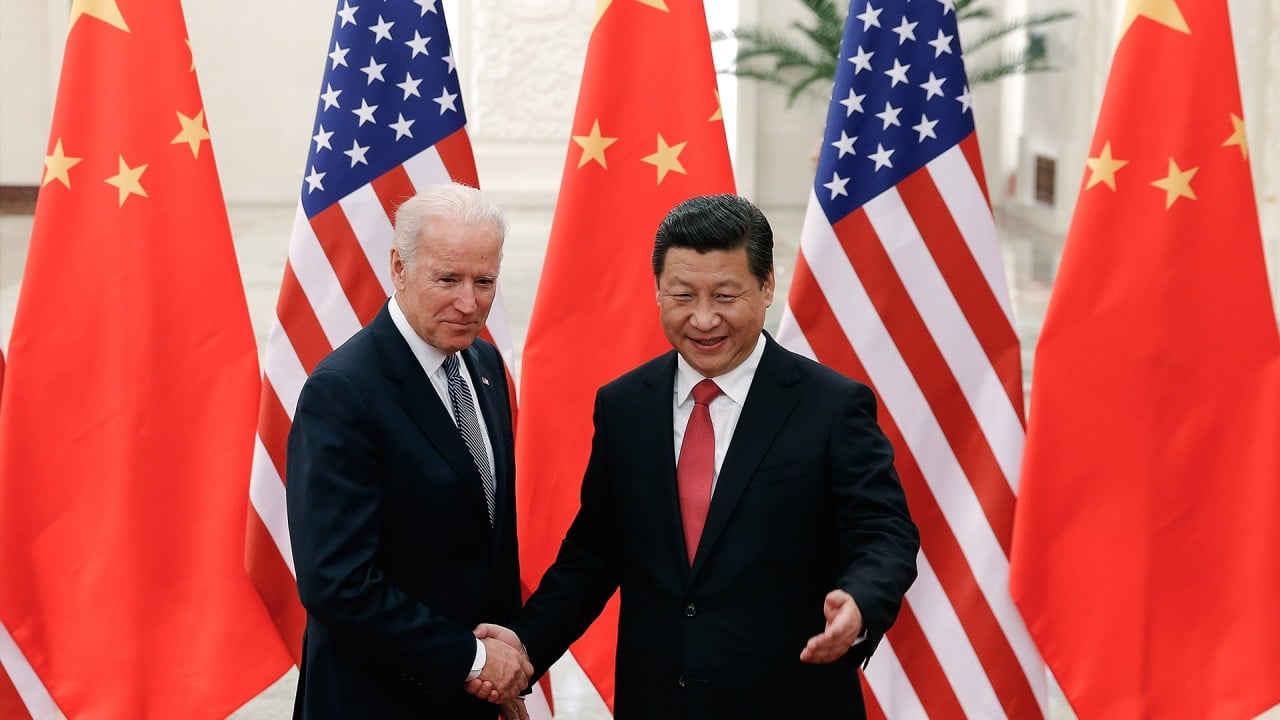 06:04
US-China relations: Joe Biden would approach China with more 'regularity and normality'
US-China relations: Joe Biden would approach China with more 'regularity and normality'
The term first appeared in 2002 under then-leader Jiang Zemin, who inherited the late paramount leader Deng Xiaoping's assessment that China should "hide its strength and bide its time". Jiang anticipated that "the first two decades of the 21st century are a period of important strategic opportunities" that China needed to seize to grow its power.
Xi Jinping, the current president, has reaffirmed the assessment. In late October, in a communique issued at the end of the fifth plenum – a key policy Communist Party planning meeting to map out the country's direction for the next five to 15 years – the top leadership reaffirmed that China remained "in a period of important strategic opportunity" despite "new developments and changes in opportunities and challenges".
Then in early November, the country's leading architect of foreign policy, Politburo member and State Councillor Yang Jiechi, offered a directive to "preserve and prolong" that window of opportunity.
"During the period of the 14th five-year plan [2021-2025], our nation's external work needs to … strive to preserve and prolong the important period of strategic opportunity for our nation's development … so as to provide a solid and powerful foundation for seizing the great victory of socialism with Chinese characteristics for a new era," Yang wrote in an article.
China has already shown a willingness to work with the Biden administration. On Wednesday, Xi sent a message of congratulations to the US president-elect, saying he hoped the two countries could focus on cooperation and keep their differences in check.
Xi had pledged in September that
China would be carbon-neutral by 2060
and reach peak emissions by 2030, in a speech at the United Nations General Assembly. This week, Xi indicated for the first time that China was considering joining the Comprehensive and Progressive Trans-Pacific Partnership (CPTPP) agreement – which analysts said signalled China's commitment to continuing economic reform and opening up.
"I believe it is China, not the United States, who can turn around Sino-US relations," Wang Jisi, a leading expert on China-US relations at Peking University, said at a seminar in Beijing on Friday.
"We cannot be too optimistic about Biden because his government is likely to continue to prioritise competition over cooperation … But if the Biden administration means anything new for Sino-US relations, it would mean that we must seize upon this opportunity and do something."
Wang said that although it was unlikely that Beijing would make any concession on issues surrounding
Xinjiang
,
Tibet
or
Hong Kong
, it could improve Washington's perceptions of China by pushing for more economic reform policies and cooperating with the Biden administration on climate change.
That view was shared by another expert at Peking University who felt an opening was created by Biden's victory in November's US election.
"The biggest difference between [US President Donald] Trump and Biden is that [Biden] and his advisers have a clear understanding that it is irrational and against American interests to seek an all-round decoupling between China and the US, and that the two countries should not fight a new cold war," Wang Dong, a professor of international studies at Peking University, said at the same seminar on Friday.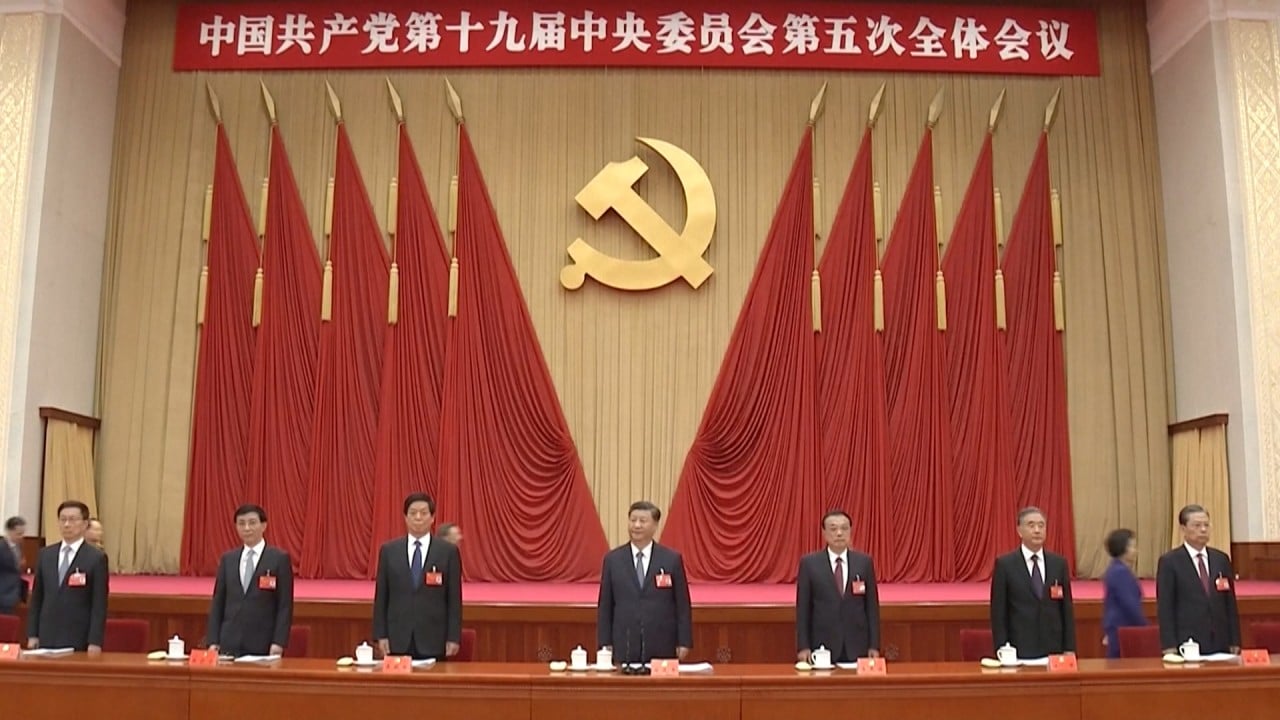 03:05
What happened at the Chinese Communist Party's major policy meeting, the fifth plenum?
What happened at the Chinese Communist Party's major policy meeting, the fifth plenum?
"The Biden administration will provide a window of opportunity to prevent the two countries from descending into a full-on new cold war. But such a window may be very short-lived, because the US' 2022 midterm elections are coming soon, and the first 100 days of the Biden administration will be spent on building his team and working on various other issues."
Wang added that China could also benefit from the low probability of the US returning to the region's major multilateral trade network. He said that given the Democratic Party's weakened hold over both houses of Congress, the Biden administration lacked domestic support to rejoin the rebranded CPTPP.
The original iteration of the CPTPP was intended to be a key pillar of the US' strategic pivot to Asia under Barack Obama's presidency, when Biden was vice-president, but Trump withdrew the US from the deal three days after succeeding Obama in 2017.
"On the CPTPP, [the Biden team] would certainly think the US should join that, but the political landscape in the US means it is impossible for them to reach a breakthrough," Wang said. "So if we look from the other side, this is for sure an important strategic opportunity for us."
Shi Yinhong, an adviser to the State Council, China's cabinet, also said Beijing should seize on the opportunity created by a Biden victory.
"The trajectory of Sino-US relations after the US election, to a considerable extent, can be influenced or shaped by China," said Shi, a professor of international relations at Renmin University, at another seminar this month. "So it is of utmost importance that China adjusts its strategies and policies."
Shi said China should initiate dialogue with the incoming Biden administration as soon as possible, and ease the escalating military tension by "strategic retraction".
"We need to recalibrate and adjust our military strategy and have a sustained strategic and military retraction … regarding Taiwan, South China Sea and an arms race," Shi said. "This is not a unilateral retraction only to be made by China, but bargaining leverage to put on the table with the Biden administration."
Shi also called on Beijing to avoid making enemies, to gain more sympathy from the international community.
"We must stay focused and not antagonise other countries," he said. "We can only have one rival at a time, not to mention this is the strongest power on Earth. So we need to reduce competition with secondary competitors so that we can rally support from neutral countries who would sympathise with us."