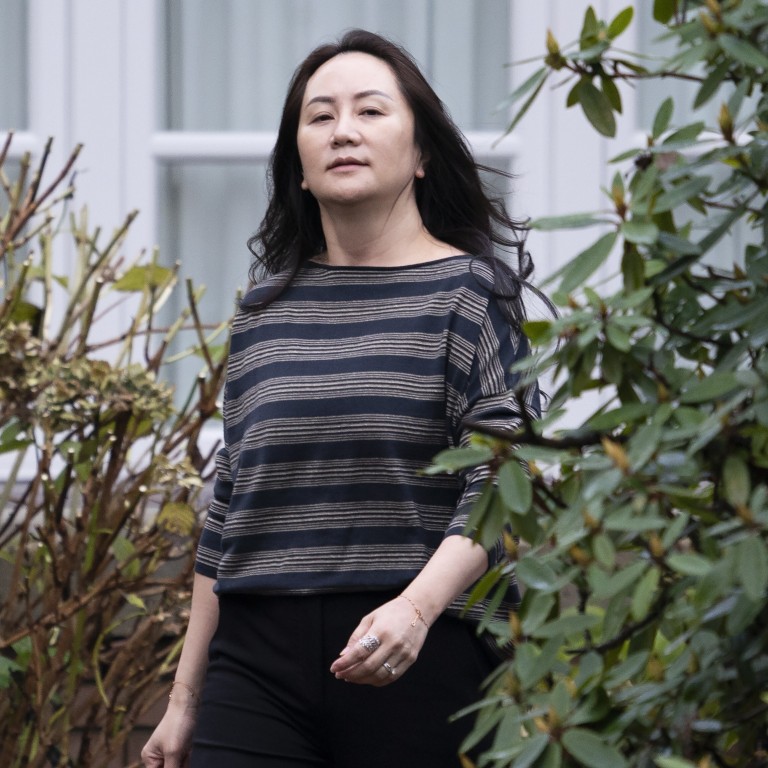 US deal would let Huawei's Meng return to China but only if she admits wrongdoing
Huawei Technologies CFO reportedly has so far resisted proposal because she believes she has done nothing wrong
Meng has been under partial house arrest in Canada for two years while fighting extradition to the US on fraud charges
The US Justice Department is trying to cut a deal to free Huawei Technologies'
Meng Wanzhou
. It is the first sign of a breakthrough in the extradition case which has soured Beijing's relations with the US and
Canada
.
The deal would end Meng's two-year house arrest in Canada and allow her return to China. In exchange, she would have to admit to some of the bank and wire fraud charges she faces in the US, according to a report in The Wall Street Journal citing people familiar with the matter.
The accusations relate to alleged violations by Huawei of US sanctions on Iran. However, Meng, 48, is said to be reluctant to take the deal as she believes she has committed no wrongdoing.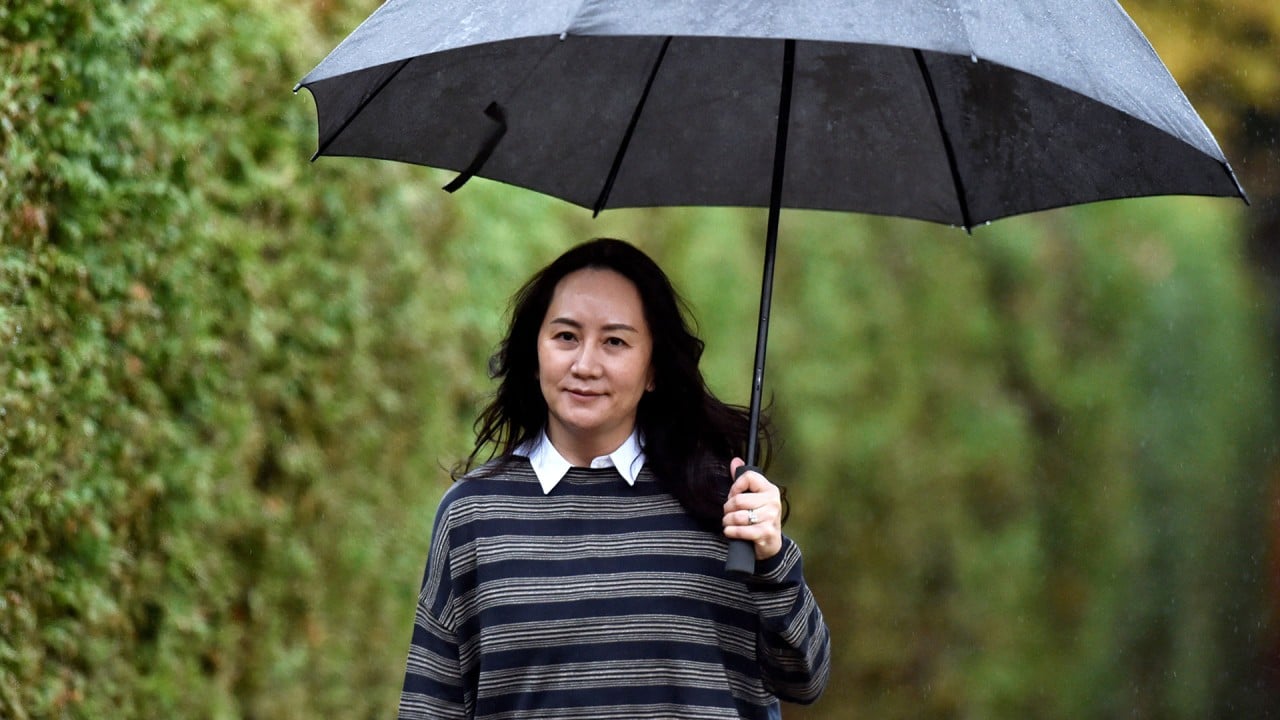 04:43
How the arrest of Huawei CFO Meng Wanzhou soured China's relations with the US and Canada
How the arrest of Huawei CFO Meng Wanzhou soured China's relations with the US and Canada
The negotiations coincide with a transition of power at the White House that Beijing hopes will allow for an improvement in US-China relations. Talks between the Justice Department and Meng picked up after president-elect Joe Biden defeated incumbent Donald Trump, according to The Wall Street Journal.
Neither Meng's Canadian lawyers nor Huawei Canada immediately responded to a request for comment. Nor did Canada's Department of Justice, whose lawyers are representing US interests in Meng's extradition hearings in the Supreme Court of British Columbia. When contacted on Friday, a spokesman from Huawei headquarters in Shenzhen declined to comment.
Meng, the daughter of Huawei CEO Ren Zhengfei, was arrested in Vancouver in December 2018 by Canadian police acting on a US warrant based on allegations she had misled HSBC about the telecoms giant's business dealings with Iran, leading to a violation by the bank of US sanctions.
Nine days after Meng's arrest, China detained two Canadian citizens who were living and working in the country.
Michael Spavor and Michael Kovrig
were charged in June of suspected espionage, a move Canadian Prime Minister Justin Trudeau said was Beijing's way of retaliating against Canada for Meng's arrest.
Beijing denies any link between Meng's case and the arrest of Spavor and Kovrig, but has also accused Ottawa of colluding with the US in holding Meng, who is under partial house arrest, pending extradition.
Chinese foreign ministry spokeswoman Hua Chunying said China's position was steadfast and clear – that Meng was innocent and had committed no crime indictable by the US or Canada. She repeated China's position that the case was a grave political incident concocted by the US, with Canada is its accomplice.
"China once again urges the US immediately abandon the arrest warrant and extradition request against Ms Meng Wanzhou, and we urge Canada to release Ms Meng Wanzhou immediately to ensure her safe return to China soon", Hua said.
Lu Xiang, a senior fellow on US studies with the Chinese Academy of Social Sciences, said reports by the WSJ and Reuters indicated the Canadian justice department was under pressure and had communicated with its US counterpart on how to resolve the case.
"The fundamental issue is whether Canada can uphold its judicial independence, Lu said. "Meng's case is a test for Canada's diplomatic sovereignty and flexibility."
"If the case can be resolved smoothly, it will be a game changer for China-Canada relations. If the US drops the charges, we will definitely welcome the move, he said.
Shi Yinhong, a professor of international relations with Renmin University in Beijing and a government adviser, said any major compromise by the US on the issue would be a blow to its long-arm jurisdiction to impose sanctions on foreign entities or individuals.
"It would impact its argument of extraterritorial jurisdiction. But any possibility cannot be ruled out," he said.
Additional reporting by Celia Chen, Ian Young, Catherine Wong and Wendy Wu
This article appeared in the South China Morning Post print edition as: 'US in talks to free Meng if she admits some wrongdoing'