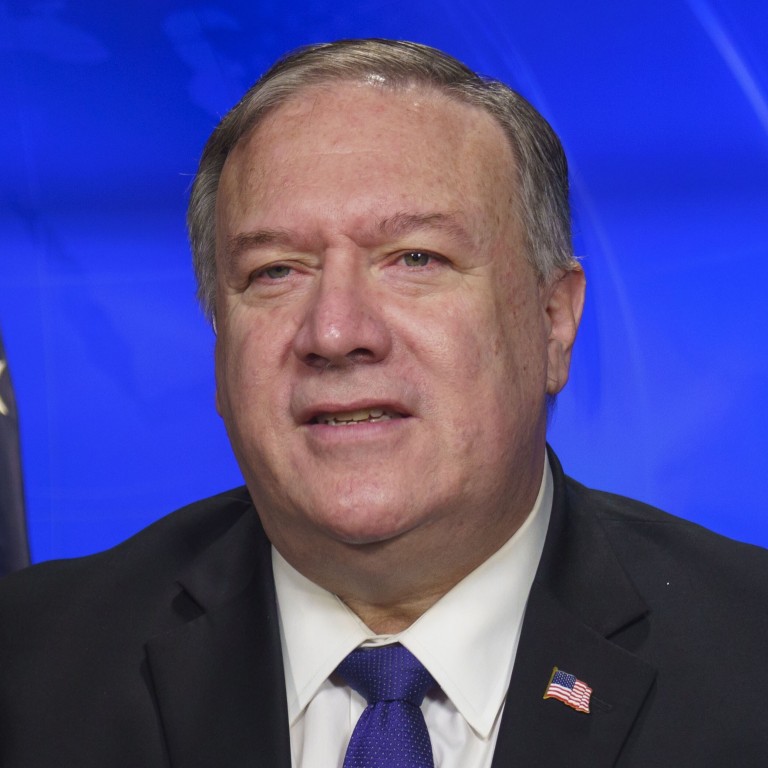 US to deny visas for Chinese officials accused of stifling dissent
Restrictions target the United Front Work Department, a Chinese Communist Party organ tasked with strengthening adherence to the party within and outside China
In announcing the move, the State Department cites a malign influence campaign to intimidate critics of Beijing living overseas
The US State Department announced new visa restrictions on Chinese government officials on Friday, citing their alleged involvement in a malign influence campaign to intimidate critics of Beijing living overseas.
Those targeted belong to or are affiliated with the United Front Work Department, a Chinese Communist Party (CCP) organ that operates with a broad mandate to strengthen adherence to the party both within and outside China.
In a statement announcing the move, Secretary of State Mike Pompeo accused the United Front of seeking to "co-opt and coerce sub-national leaders, overseas Chinese communities, academia and other civil society groups both in the United States and other countries in furtherance of the CCP's authoritarian narratives and policy preferences."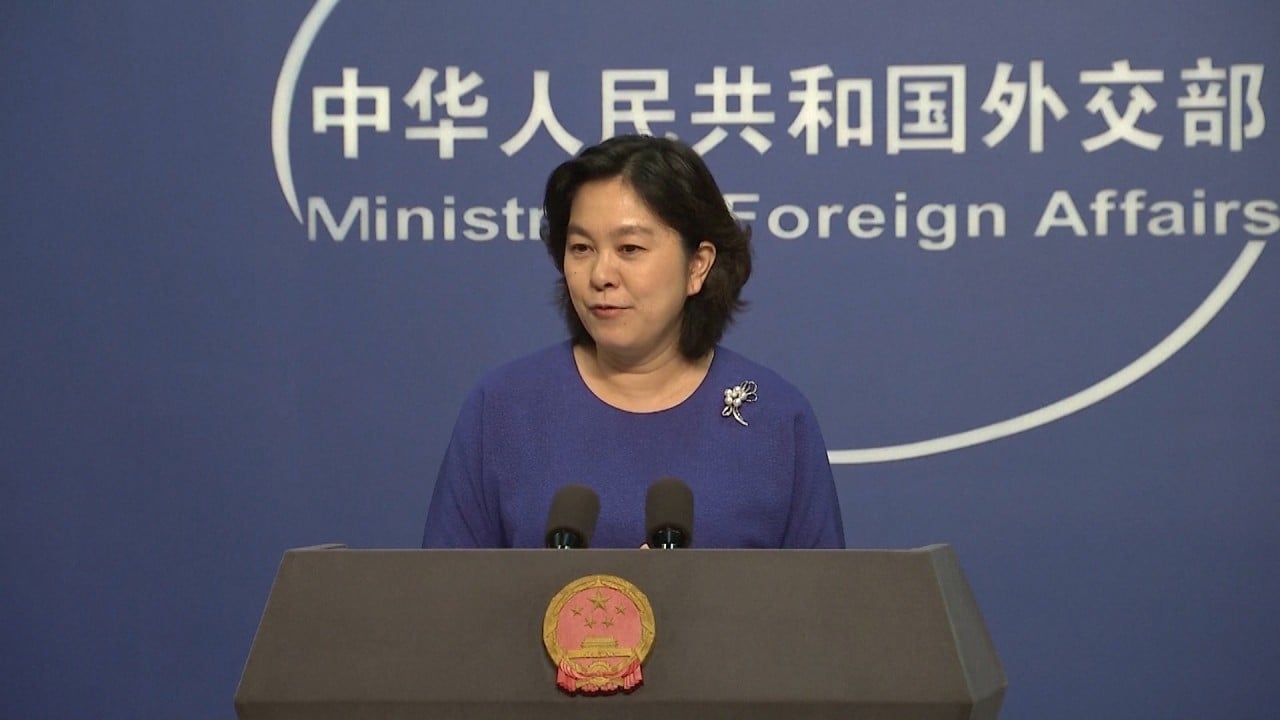 03:01
Banning 92 million Communist Party members from America 'ridiculous', Beijing says
Banning 92 million Communist Party members from America 'ridiculous', Beijing says
The new measures, Pompeo said, apply to those who have used or threatened "physical violence, theft and release of private information, espionage, sabotage or malicious interference in domestic political affairs, academic freedom, personal privacy or business activity."
Pompeo did not identify any of the individuals targeted, nor did he specify how many would be subject to the new restrictions.
Asked whom exactly the new measures targeted, a State Department representative said the agency could not name individuals given that visa records are confidential under US law. Under the restrictions, any individual found to have engaged in the activities described by Pompeo would be denied a visa, the official said.
The restrictions come days after the State Department introduced new guidelines to significantly curtail the privileges of travel visas for CCP members, prompting Beijing to issue a formal complaint with the Trump administration.
Under those guidelines, which were first reported by The New York Times, party members and their immediate family members must travel to the US within one month of obtaining their visa, compared with a previous 10-year window. In addition, their visas will be single-use, in contrast to the multi-entry travel visas normally available to Chinese citizens.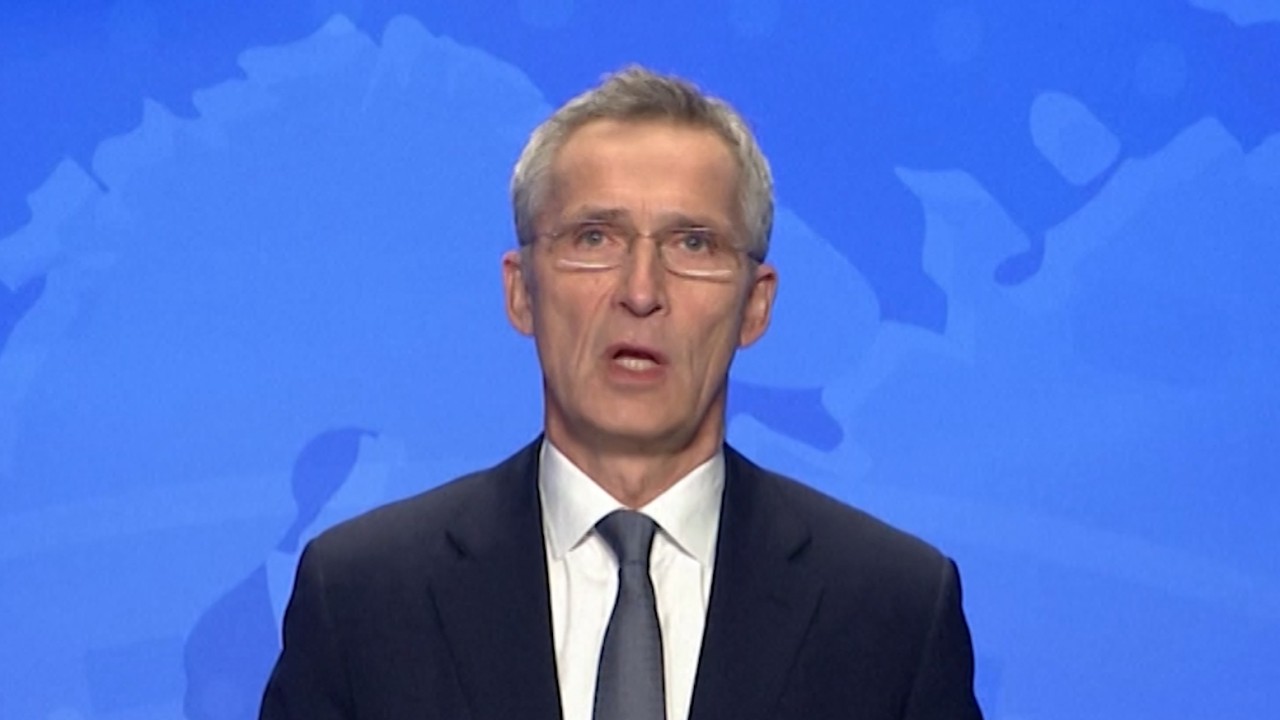 01:03
China's military rise poses 'important challenges' to security, Nato says
China's military rise poses 'important challenges' to security, Nato says
Raising the prospect of a further souring of US-China relations in the closing weeks of the Trump administration, Pompeo said on Friday that his department would implement more visa restrictions "to make clear that those responsible for actions that contravene the rules-based international order are not welcome in the United States".
The Chinese embassy in Washington did not immediately respond to a request for comment.
Cornell University's Allen Carlson, an expert in Chinese politics, said it was unlikely the Chinese government under Xi Jinping would be too concerned with the late-stage flurry of such measures by the Trump administration, given perceptions in Beijing that the US has lost credibility on the world stage under US President Donald Trump, who will leave the White House on January 20.
"That said, the real question is will Xi use such measures to justify his own more assertive posturing," said Carlson, director of Cornell's China and Asia Pacific Studies program. "This, it seems, is a distinct, and worrisome, possibility."
Indications that the Trump administration is
pushing hardline measures against Beijing
to cement Trump's "China legacy" has also raised questions as to how the incoming Biden administration will handle the slew of new policies.
Biden indicated this week he will not immediately remove Trump's tariffs on Chinese imports. As to other measures, including the latest targeting of Chinese officials, Carlson predicted a similar approach.
"They will not be constrained by them, but at the same time they may find it of value to use them as a sort of negotiating tool in trying to re-direct the US-China relationship back onto firmer, American-led ground," said Carlson.
Such a strategy would allow the new administration to continue to pressure China, he said, "while still having a degree of plausible deniability on that front (we are not doing this, Trump did), and thus, optimally, from their perspective, affording America with an opportunity to reset the relationship on a new set of terms."
Friday's new restrictions come atop a string of moves by the Trump administration to punish Chinese officials, including financial sanctions against high-ranking officials in July over China's crackdown against ethnic minority group's in the country's northwest.
Speaking on Friday at a Middle East security summit, Pompeo characterised the current stand-off between Washington and Beijing as "freedom versus tyranny", and argued that economic ties to China had "blinded" countries around the world to the "malign activity of the Chinese Communist Party".
This article appeared in the South China Morning Post print edition as: visa curbs target party officials