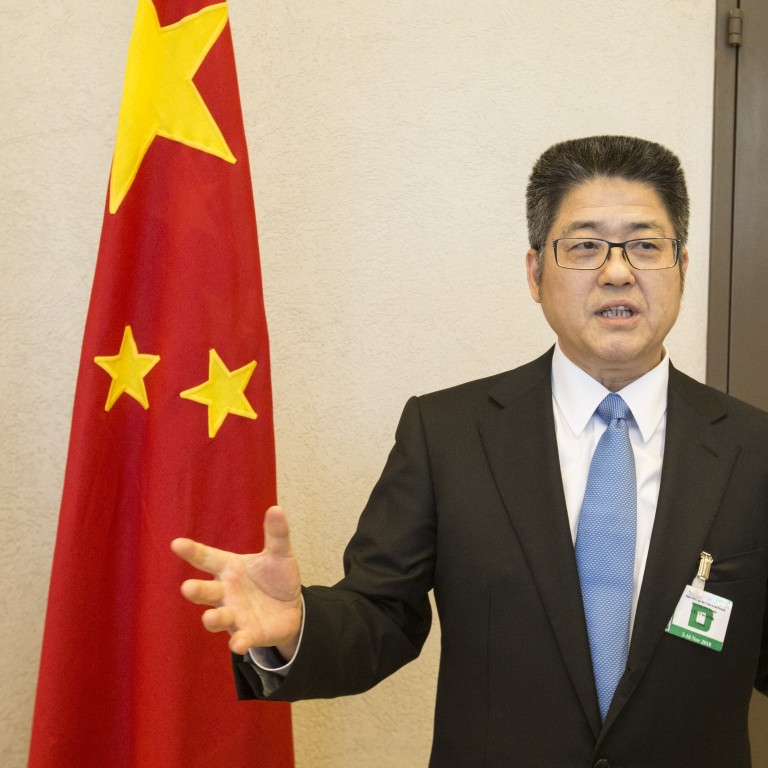 We're not Wolf Warriors, we're only standing up for China, says senior official
Foreign vice-minister Le Yucheng defends the use of what he calls 'rhetorical tit-for-tat' in the face of growing international criticism
He tells conference Beijing has no choice but to fight back against constant 'nagging' and 'insults' from foreign critics
China's foreign vice-minister Le Yucheng has defended the use of rhetorical "tit-for-tat" after a string of recent controversies, saying it is a way of "solving the problems of being scolded" by other countries.
He also attacked the use of the term "Wolf Warrior" to criticise the aggressive rhetoric adopted by some Chinese diplomats, equating it to the "China threat theory" and saying it was designed to stop China from fighting back when criticised.
Le told a conference at Renmin University in Beijing on Saturday that it was a "misunderstanding of China's diplomacy", adding: "Now that they are coming to our doorstep, interfering in our family affairs, constantly nagging at us, insulting and discrediting us, we have no choice but to firmly defend our national interests and dignity.
"Obviously, 'Wolf Warrior diplomacy' is actually another version of the 'China threat theory', another 'discourse trap' that aims to prevent us from fighting back. I suspect these people [that gave us this label] have not awakened from their dreams 100 years ago," Le added.
He said China had succeeded in making technological advances and eliminating poverty and it was time for the country to take on its critics.
"As General Secretary Xi Jinping puts it, lagging behind leaves one vulnerable to attacks, poverty makes one suffer hunger and losing discourse gets one scolded. Now that we have solved the first two problems, we must be determined to solve the problem of 'being scolded'," he added.
The vice-minister rejected the idea that China is making enemies all over the world, despite the increasing belief that the incoming Biden administration is unlikely to result in a significant thaw in relations with the United States and the growing cracks in Beijing's relations with the EU over issues such as Hong Kong and Huawei.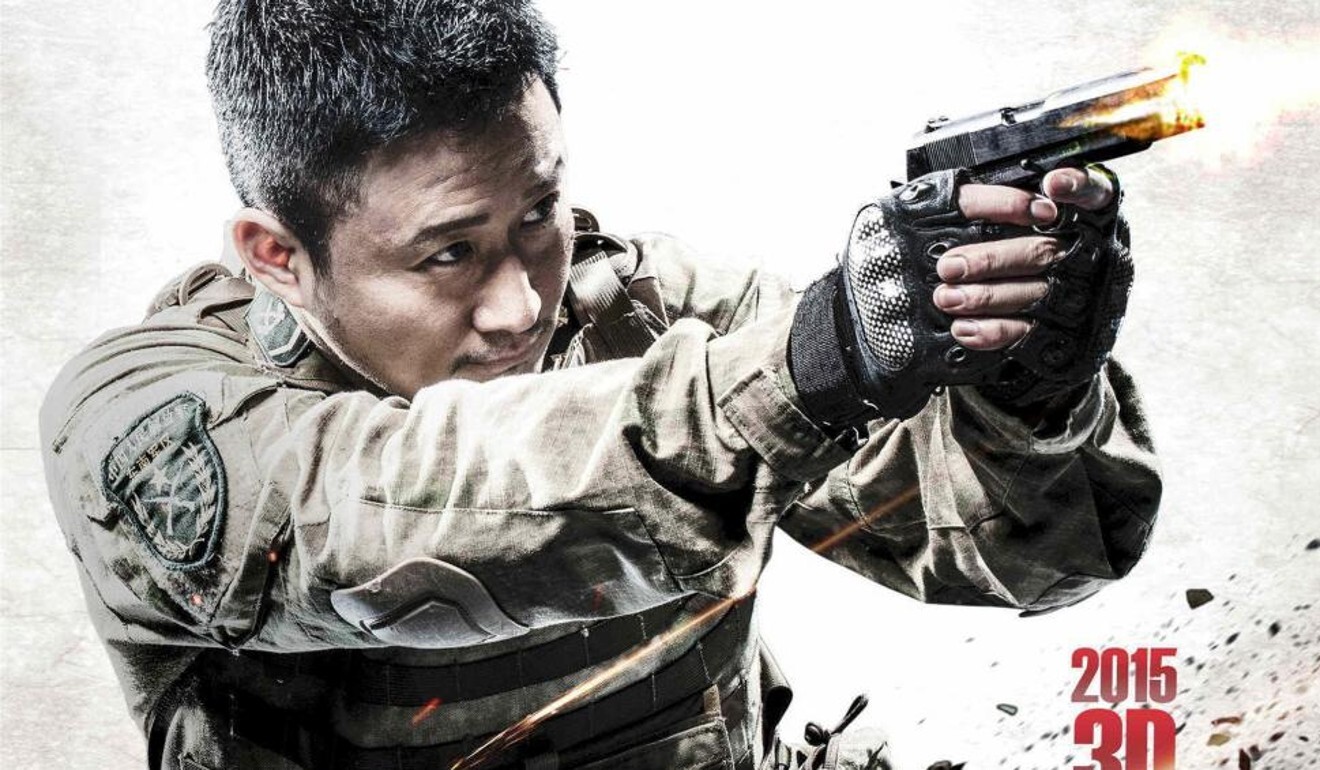 He offered a veiled criticism of the US, without directly naming it, for withdrawing from the World Health Organization and Paris climate agreement, as well as its role in collapsing the World Trade Organization appellate body.
Le argued that China was a responsible power that has always been the defender of the international order. He said China is a country that "values rituals and ceremonies", and it has never tried to provoke others or pick fights.
"Some superpower is trying to suppress and contain China by coercing other countries to take sides, creating a chilling effect. But even under these circumstances, China's 'friend circle' is getting larger, not smaller," he said.
However, the increasingly assertive Wolf Warrior rhetoric – named after a series of nationalistic action movies – has caused increasing alarm in other parts of the world.
Foreign ministry spokesman Zhao Lijian has come to be seen as the flag-bearer for the new breed of aggressive diplomats for his aggressive response to criticism on social media.
Earlier this year he responded to the use of the term "China virus" by some US politicians by pushing a conspiracy theory that the coronavirus had been brought to Wuhan by American participants in last year's military games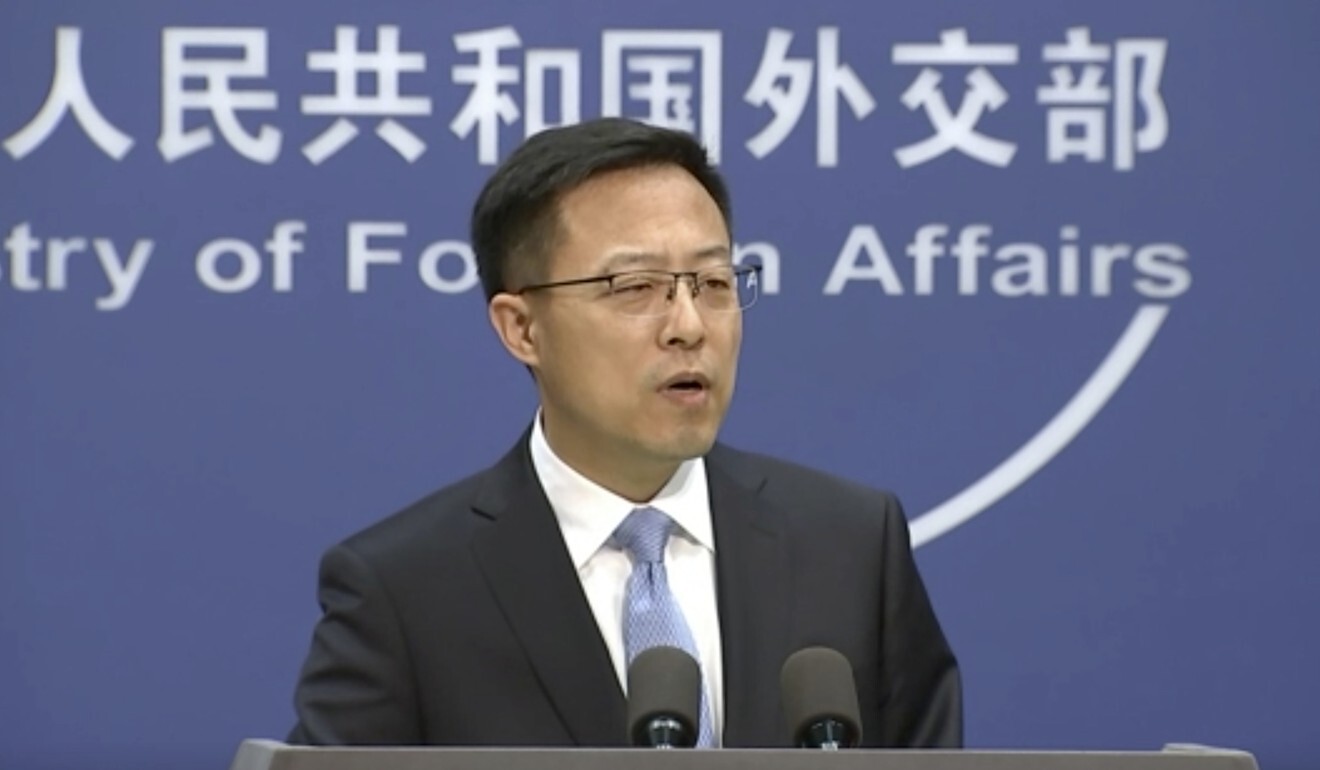 "It might be the US army who brought the epidemic to Wuhan. Be transparent! Make public your data! US owe us an explanation!" Zhao tweeted in March.
In November, Zhao issued a blunt threat that the United States and the other members of the Five Eyes intelligence network risked "having their eyes poked out" after they criticised a ruling by Beijing that led to the immediate ousting of Hong Kong opposition lawmakers.
This week
Zhao angered Australia
by retweeting a drawing that showed an Australian soldier holding a bloody knife to the throat of an Afghan child – a reference to a report that ofund members of the special forces had committed war crimes.
The incident was the latest in an increasingly bitter row and follows the imposition of heavy tariffs on Australian goods after Canberra angered Beijing by criticising its policies towards Xinjiang, Hong Kong and Taiwan.
In his lengthy speech, Le said it was "impossible" for China to compromise or silence other countries "insults", but would instead have to launch "a tit-for-tat struggle" against any "unscrupulous suppression and containment".
"As General Secretary Xi Jinping said, Chinese people don't provoke trouble, but they do not fear provocations; their legs will not tremble and they will not bow in the face of difficulties and risks. When it comes to defending national interests, China's diplomacy is always backed by dignity without any attempt to yield or to please," he said.
Le defended aggressive rhetoric as the solution to "being scolded" and indicated that what China is doing now is "far from enough".
He said that in the past China had been stigmatised because it did not know how to defend itself.
"Because we could not express ourselves well, others have described us as a 'yellow plague' and the 'sick man of East Asia', and they are still stigmatising and demonising our country to this day. This shows that although we have made great strides in expressing ourselves, it is still far from enough," he said.
He also said: "Experts and academics should be brave enough to come out to expose and rebuke and to clarify, to defend the country and the [Communist] party … If the facts are distorted, they have to debate with eloquence."
He added China would make "bigger contribution to stability and prosperity in the post-pandemic world" by opening up its market to other countries.
This article appeared in the South China Morning Post print edition as: Beijing has no choice but to treat foreign insults in kind, top official says