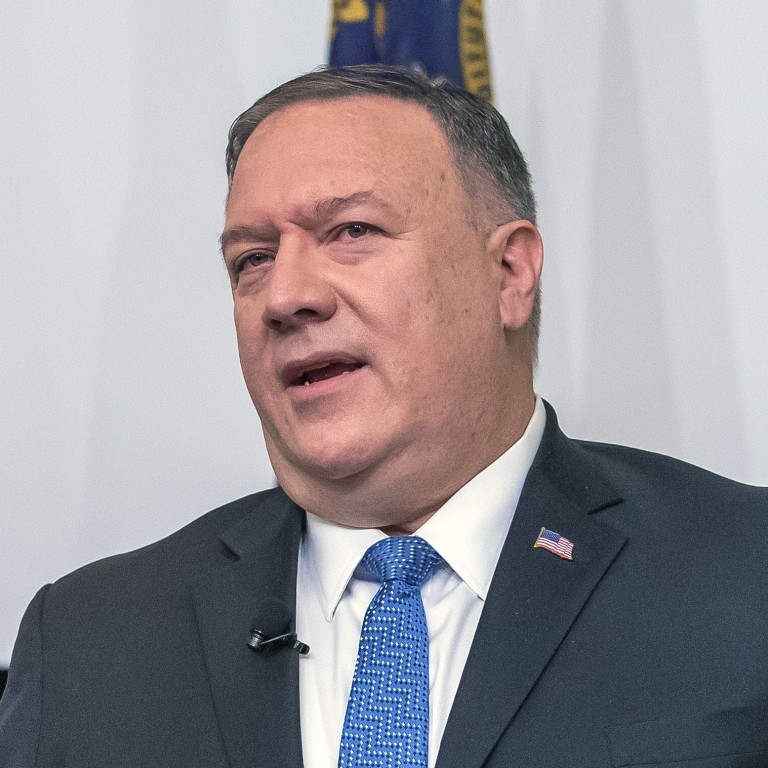 Pompeo shames MIT, calls Chinese authorities 'jackbooted thugs' in remarks about academic freedom
America's top diplomat also targets 'left-leaning' US schools as hotbeds of anti-Americanism
On Huawei, Pompeo insists that the 'rules-based' West must win on 5G technology
US Secretary of State Mike Pompeo dialled up his anti-China rhetoric on Wednesday, referring to authorities in the country as "jackbooted thugs" while also calling out the Massachusetts Institute of Technology for declining to host his address about national security threats posed Beijing.
Speaking at Georgia Institute of Technology, Pompeo, America's top diplomat, asserted in a discussion that many Chinese students doing research in the US "are returning home to suffer".
"A Fulbright student coming in from some country ought not be returned to their home country and to suffer from the jackbooted thugs that now want to take the information that they got, send them back into the United States only to have them just take a little bit more information that they're going to hand off to the Chinese [Ministry of State Security] … or the People's Liberation Army", he said.
"MIT wasn't interested in having me to their campus to give this exact set of remarks," Pompeo said in his opening address. The school's president, L. Rafael Reif, he added, "implied that my arguments might insult their ethnic Chinese students and professors".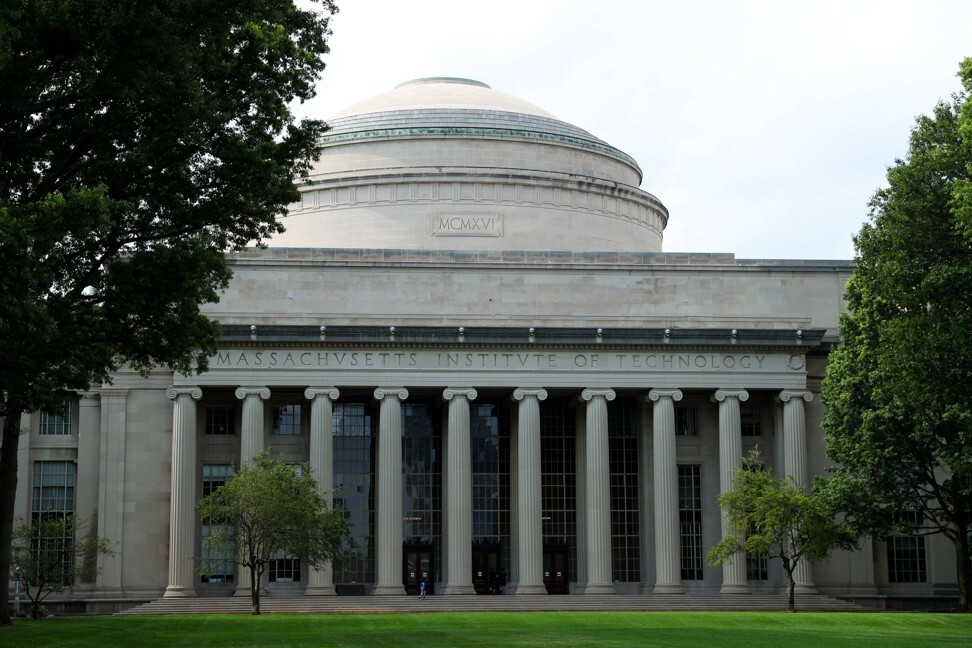 MIT offered another explanation for its decision.
The university's director of media relations Kimberly Allen said that when the State Department contacted MIT about the visit in August, "the institute was … just welcoming seniors and graduate students back to campus for a fall semester governed by strict density limitations on campus and had real concerns that a high-level visit might not only draw crowds but suggest to students that MIT was not taking its own rules seriously".
"President Reif verbally conveyed MIT's decision – based on a commitment to the health of our students and our surrounding community – with his deep regrets," she added.
Pompeo also called for more stringent evaluations of incoming Chinese students, and accused Georgia's Wesleyan College, Columbia University and the University of Washington of cooperating with China in a way that threatens American national security.
The Chinese Communist Party (CCP) "doesn't just time target Chinese nationals", he said. "They want to influence American students as well. Professors and administrators too. They know that left-leaning college campuses are rife with anti-Americanism and present easy targets for the anti-American messaging."
Bureaucracy still hampers academic research in China 40 years after opening up
Pompeo also turned to Huawei Technologies, the Chinese telecommunications giant whose reach into 5G networks the US hopes to see restricted around the world; the secretary of state has sought to convince other governments to limit their approval of Huawei systems, saying they posed a security threat.
Dan Blumenthal, director of Asian Studies at Washington think tank American Enterprise Institute, said Pompeo's frequent and public attacks on the Chinese government make sense because espionage activities emanating from the country are managed by CCP organs that American diplomats will never reach directly.
"The US government has attempted for 20, 30 years to deal with diplomatic challenges China poses," Blumenthal said. "What we found, because the CCP and the party run things, and not the Ministry of Foreign Affairs (MOFA), is that it's a completely different kind of threat, and it's a threat that MOFA will never admit to, because it's the party organs running things.
"Unless you're talking directly to the chief of these party organs, which we're never allowed to speak to, you're not going to get anywhere," he added. MOFA "has no power, and in some cases no knowledge of what the international arms of the party do."
Pompeo reiterated his assertion that Beijing could use Huawei's systems to steal personal data, and also suggested that his campaign was about ensuring Western dominance of next-generation 5G technology.
Huawei 5G installations "had an enormous national security risk that I'd seen in my previous role" he said, alluding to his time as director of the US Central Intelligence Agency, "but it had an enormous commercial risk … that the West, that the rules-based system wouldn't be the victor in 5G technology".
For example, US agents
arrested a top Beijing intelligence official in 2018
for allegedly attempting to steal trade secrets from GE Aviation and other US aerospace companies after luring the suspect to Belgium in what the US Justice Department called "an unprecedented extradition". The defendant, Xu Yanjun, is a senior MSS officer, according to court documents.
Federal court proceedings are underway for at least a dozen other individuals with alleged ties to the MSS.