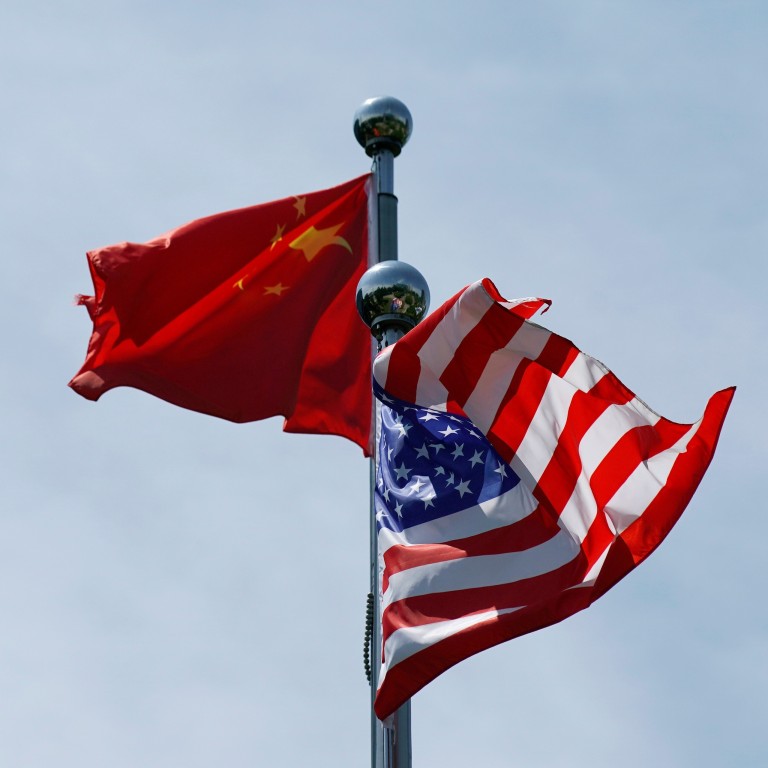 China strikes back at US diplomats after fresh national security law sanctions
Beijing revokes visa-free visits to Hong Kong and Macau for holders of American diplomatic passports
Move is in response to US action against 14 vice-chairmen of the National People's Congress
Beijing has hit back at Washington by announcing it will revoke visa exemptions for US diplomatic passport holders visiting Hong Kong and Macau, and impose tit-for-tat sanctions on some American politicians.
Washington started the latest round of sanctions to amplify its opposition to Beijing's
national security law in Hong Kong
, targeting those it deemed responsible for implementing the controversial legislation.
The sanctions were not expected to have a significant impact, and observers described them as "mild". But they cautioned that such action would further strain China-US ties, and make a reset more difficult even after
Joe Biden's inauguration as US president
on January 20.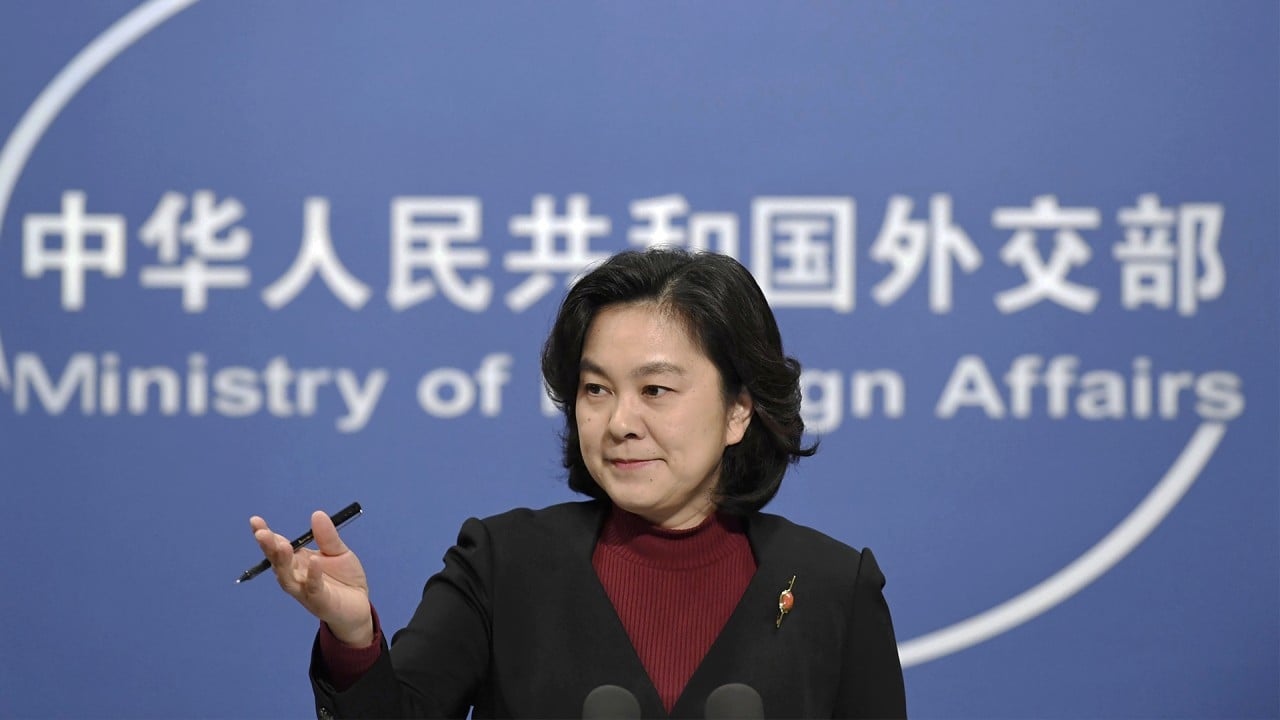 00:52
China strikes back at US diplomats after fresh national security law sanctions
China strikes back at US diplomats after fresh national security law sanctions
"China has decided to take action against US executive officials, congressmen, non-governmental organisation personnel and their immediate family members who have performed badly on Hong Kong-related issues," foreign ministry spokeswoman Hua Chunying said.
"At the same time, China has decided to cancel the visa-free treatment for temporary visits to Hong Kong and Macau by US diplomatic passport holders."
Hua did not name those on China's sanctions list.
The Post understands that no one stationed at the US consulate in Hong Kong will be affected, as they are not deemed to be visiting.
The government issued a statement on Thursday night announcing the cancellation of visa-free visit arrangements for US diplomatic passport holders with immediate effect. It said they would be required to obtain a visa before visiting Hong Kong.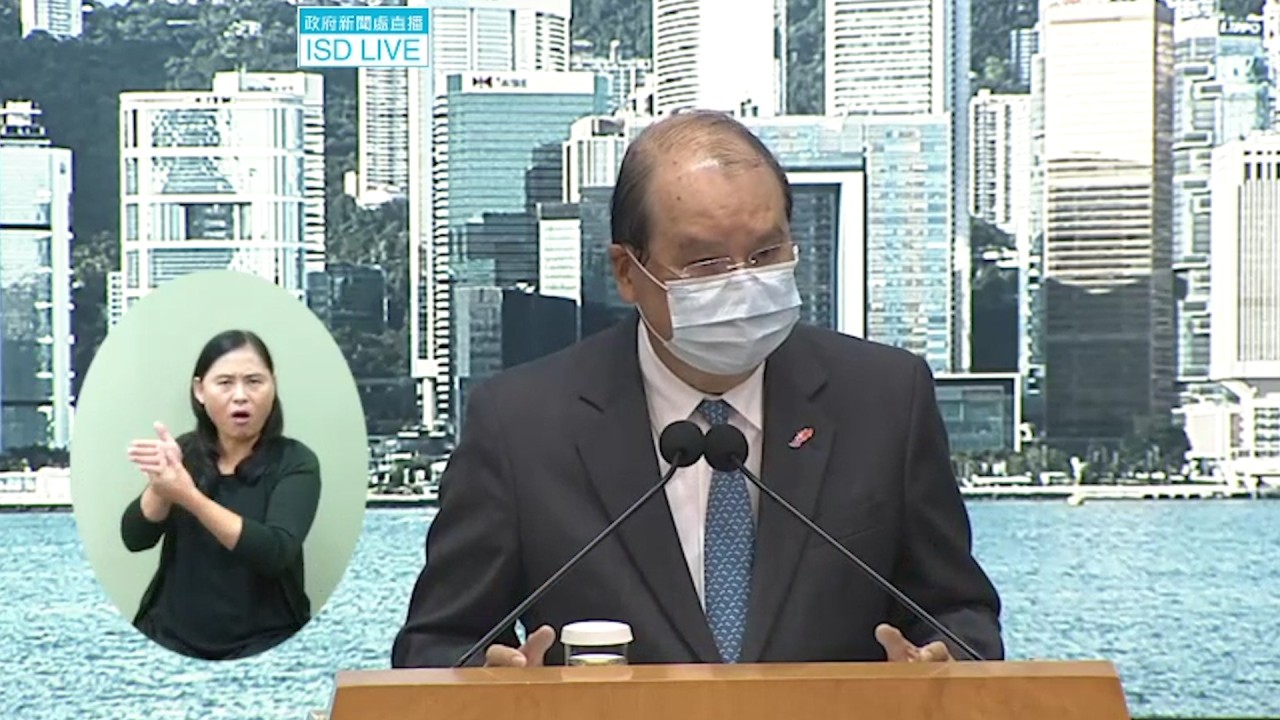 01:28
Hong Kong's No 2 official Matthew Cheung denounced latest US sanctions as 'barbaric'
Hong Kong's No 2 official Matthew Cheung denounced latest US sanctions as 'barbaric'
The most senior official targeted by the US sanctions on Monday is Wang Chen, who is also a member of the Communist Party's Politburo.
After Washington's measures were announced on Monday, Chinese vice-minister of foreign affairs Zheng Zeguang summoned Robert Forden, who has led the US mission to China since October,
to lodge a formal protest.
In a statement, the US embassy in Beijing said Forden met NPC Standing Committee deputy secretary general Hu Xiaoli on Thursday and underlined Washington's deep concerns over "Beijing's ongoing assault against the fundamental rights and freedoms of the Hong Kong people guaranteed to them" under the Sino-British Joint Declaration, which set out the terms for the city's return to Chinese sovereignty.
"He emphasised that many countries, not just the United States, are deeply troubled by the erosion of freedoms and rights in Hong Kong and by China's actions that have undermined the autonomy promised Hong Kong under the joint declaration," the embassy said.
01:11
China sanctions Rubio, Cruz and other Americans in retaliation for US Hong Kong sanctions
China sanctions Rubio, Cruz and other Americans in retaliation for US Hong Kong sanctions
Liu Weidong, a US affairs specialist from the Chinese Academy of Social Sciences, said it was too early to assess the impact of China's retaliation, which could depend on how many American diplomatic passport holders travelled to Hong Kong each year.
But Liu said he expected the outgoing administration of US President Donald Trump to take tougher action, further damaging ties with China and hampering efforts by the incoming government to improve relations.
"From Beijing's perspective, Trump has made it very clear that he wants to push Sino-US relations into a worse situation that cannot be improved at the moment. If China does not do anything, he will introduce more policies that will make relations even worse," Liu said.
Hong Kong-based international relations analyst Derek Yuen Mi-chang said China's latest countermeasures were relatively "mild" and largely symbolic, given that Beijing could deny entry to US diplomats altogether if it were to get tough enough.
"As long as Beijing's sanctions do not affect Hong Kong's financial and commercial sectors, they will not affect the city's international status much, and thus they're really not that worrying," he said.
Alan Leong Kah-kit, chairman of the opposition Civic Party, said Beijing's retaliation was "not proportional" to Washington's sanctions, but it was sure to affect Hong Kong' international status.
"If the central government really wants to impose sanctions that are proportional, it can do more than revoke visa-free entry to Hong Kong and Macau for US diplomatic passport holders. It can restrict US officials' entry to the mainland," he said.
"It would certainly affect the city's relationship with other countries, as they would hesitate to trade or do business with Hong Kong."
The city has become a battleground between Beijing and Washington over a wide range of issues, and Washington has sanctioned various Hong Kong officials, including
Chief Executive Carrie Lam Cheng Yuet-ngor
over what it characterises as a crackdown on dissent.
On Wednesday, the day before Human Rights Day, the US embassy in Beijing posted a photo from Hong Kong's anti-government protests last year to its Weibo account, along with a call for people to "boldly stand up" for human rights.
That prompted many in China's online community to call attention to Washington's own human rights record, including its handling of the Black Lives Matter movement and protests sparked by the death of African-American
George Floyd
during arrest.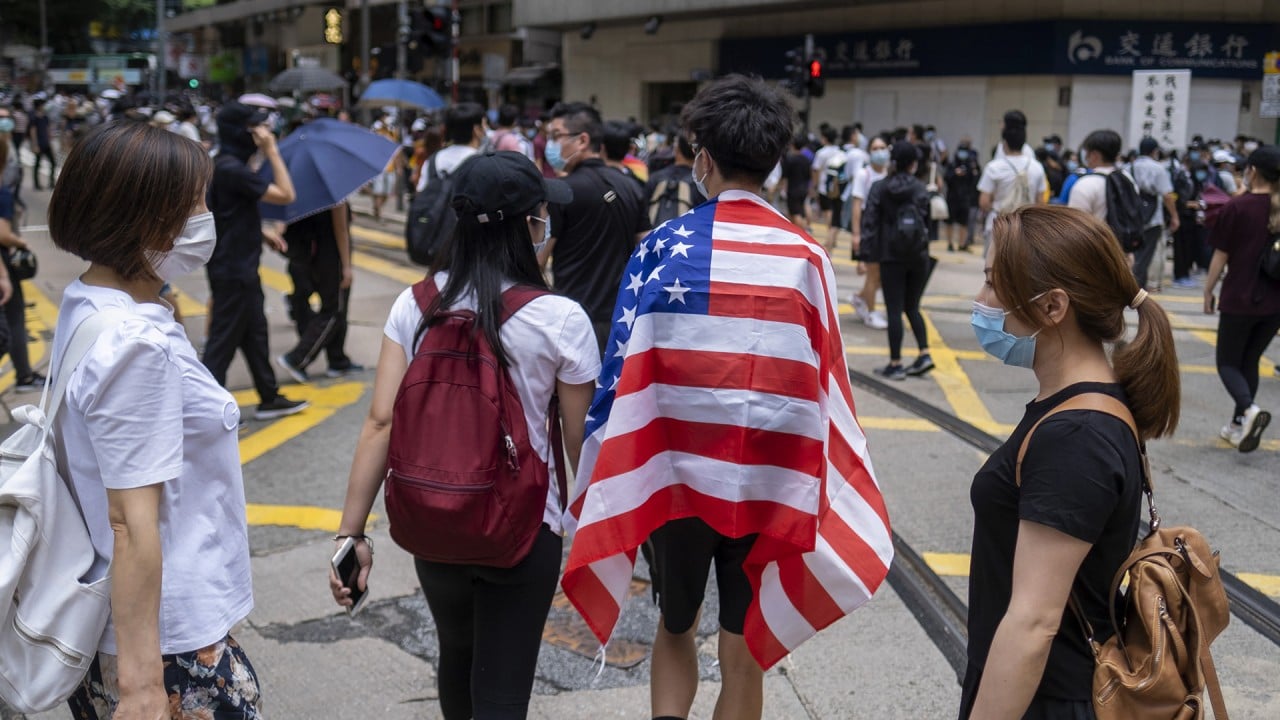 02:18
White House says Beijing's proposed national security law for Hong Kong could lead to US sanctions
White House says Beijing's proposed national security law for Hong Kong could lead to US sanctions
Zhang Baohui, from Lingnan University's political science department, said it was hard to guess the US' motives in posting the image on social media, but suggested it could just be part of the Trump administration's current strategy.
The Post reported in September that American diplomats would have to obtain approval from Beijing's foreign ministry before they could meet Hong Kong government officials or personnel from the city's educational institutions and societies – also a retaliatory measure put in place by the central government.
An internal document seen by the Post stated that "the US consul general in Hong Kong, his successors, or any personnel working on his behalf, must first obtain approval from the Office of the Commissioner of the Foreign Ministry in Hong Kong before visiting any Chinese local government facilities or meeting personnel from these institutions".
The rule came after US Secretary of State Mike Pompeo announced that Chinese diplomats in the US would need to seek permission before they could meet local government officials or visit university campuses.
Also on Thursday, the foreign ministry slammed Pompeo over his comments a day earlier accusing US universities of caving in to Chinese pressure to bar criticism of the Communist Party.
"Pompeo's speech is full of ideological prejudice and tries to smear China, the Communist Party, and educational exchanges between China and the US," ministry spokeswoman Hua said.
"It fully exposes his malicious intention to damage friendly exchanges and cooperation between China and the US."
Additional reporting by William Langley and Danny Mok
This article appeared in the South China Morning Post print edition as: Beijing hits back with curbs on U.S. diplomats