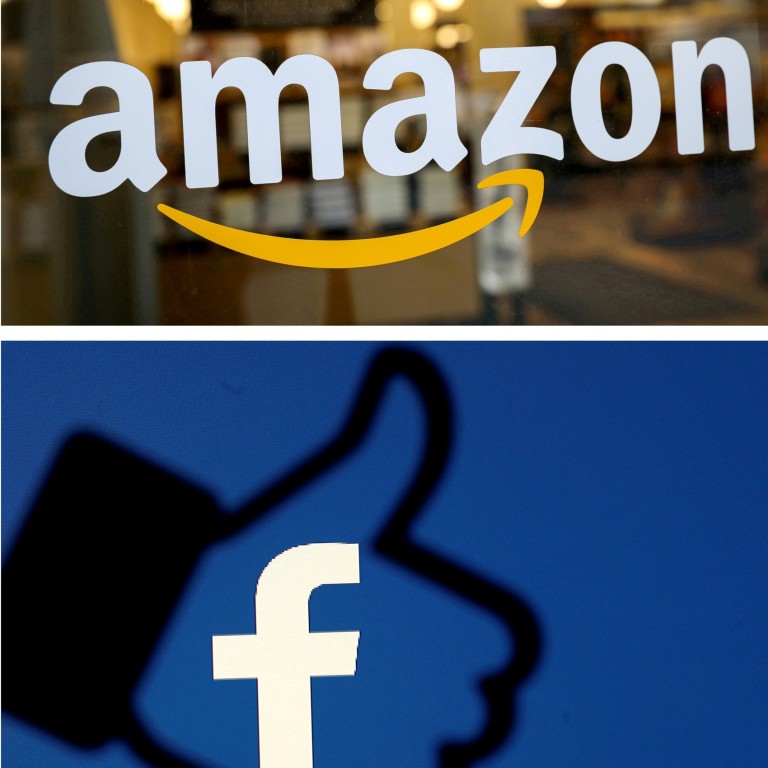 China's tech firms stand by for new rules in Europe as EU readies Digital Services Act to rein in US giants
Under expected changes platforms such as Facebook, Amazon and TikTok must tackle illegal content and misinformation if operating in the EU domain
The main targets of the act are US firms but Chinese and other companies may also be affected
Chinese tech giants, including the video sharing app
TikTok
, are likely to be subject to the
European Union's
new proposal that seeks to rein in US social media, e-commerce and advertising platforms, with potential fines of up to 10 per cent of their annual turnover for breaches.
The future of
Chinese tech firms
– alongside their more popular American counterparts such as
Facebook
,
Google
,
Amazon
and
Apple
– in Europe is shrouded in uncertainty as the EU prepares to unveil its Digital Services Act.
Digital policies form a big part of the EU's quest for strategic autonomy as it looks to counter US firms' disregard for privacy and the fuelling of disinformation, as well as Chinese companies' alleged acquiescence to illiberal government practices.
Under the EU's new digital framework, according to an EU source, "greater platforms should have greater responsibilities". It categorises online platforms with more than 45 million EU users – a tenth of the EU population – as "very large", subjecting them to extra due diligence hurdles and empowering the EU to undertake intrusive investigative work.
TikTok boasts 100 million European users.
Huawei Technologies Co
– which is developing its own app store – has 33 million active users in Europe per month, which means it still falls short of the "very large" category, according to state media.
"The new rule will be forward looking for at least a decade. Tomorrow's biggest platforms may be European, may be Indian, may be Chinese – so we need to be prepared for all scenarios," the EU source added.
The dominant platforms would bear "a higher standard of transparency and accountability" on how they "moderate content, on advertising and on algorithmic processes", a senior EU official said. The EU will also impose obligations on firms to manage the risk of manipulative techniques.
Platforms will be required to do more to tackle illegal content on their platforms, misuse of their platforms that infringe on others' fundamental rights and the intentional manipulation of platforms to influence elections and public health, among other conditions.
The companies will also have to show details of political advertising on their platforms and the parameters used by their algorithms to suggest and rank information.
The rules are the most serious attempt by the 27-country bloc to rein in the power of the US tech giants that control troves of data and online platforms on which thousands of companies and millions of Europeans rely.
They also reflect the European Commission's frustration with its antitrust cases against the tech giants, notably Google, which critics say did not address the problem.
The EU's main priority was seen to be American tech giants, but its attention might also shift to Chinese firms if they became popular in Europe, another source said.
A company that "systemically infringes" on the obligations could face orders by the European Commission to make behavioural and structural changes, such as divesting businesses, Bloomberg reported.
It reported that firms would be deemed in systematic non-compliance if issued at least three fines by the EU within five years.
The draft rules may still be subject to revision.
Once the commission formally proposes the new rules, it could still take months, if not years, before they become law. It requires the sign-off from the bloc's other lawmaking institutions, including the European Parliament and the Council of European member states.
Additional reporting by Reuters