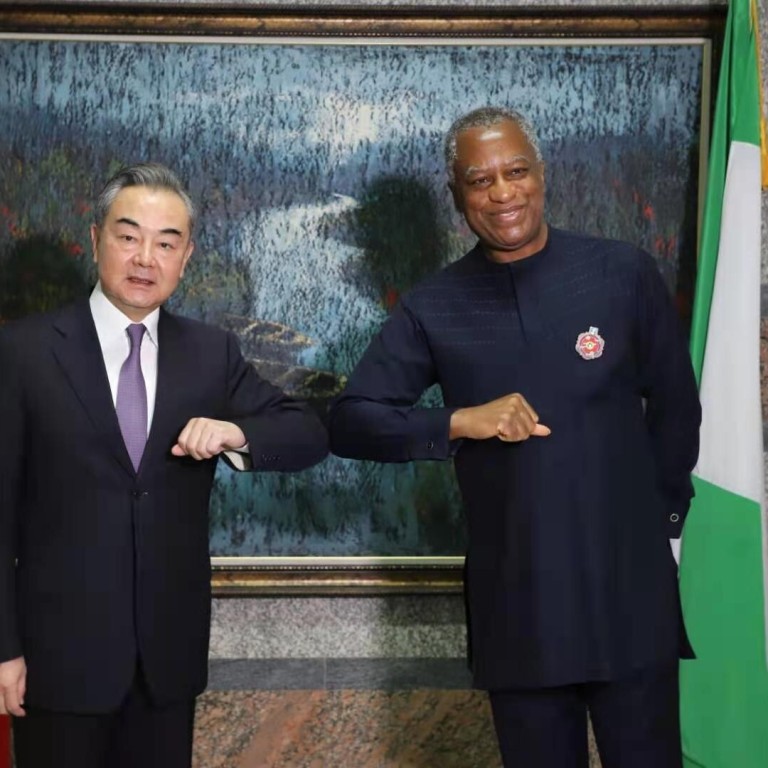 Chinese vaccines and more China-funded infrastructure on agenda for Nigeria
Nigeria 'engaging with China to help with access to vaccines' as Africa faces challenge of securing an adequate supply
Foreign Minister Wang Yi vows to encourage more Chinese investment in Nigeria, while a direct flight link between the countries may be on the cards
"We are also engaging with China to help with regards to access to vaccines for our people," Onyeama said while briefing the media on discussions with Wang, who is on a five-country trip to Africa that will also take him to the Democratic Republic of Congo, Tanzania, Botswana and Seychelles.
Wang is following a three-decade tradition of Chinese foreign ministers making Africa their first trip of the year.
03:58
Poor countries said to be left behind in Covid-19 vaccine race as rich nations get first doses
Poor countries said to be left behind in Covid-19 vaccine race as rich nations get first doses
The Chinese government had promised that if Chinese vaccine candidates were developed, they would be available to developing nations including in Africa. In his comments to media, Wang said vaccines would be among the top three priorities in China's work with African countries in 2021, along with economic recovery and transformative development. Of the African nations, Egypt and Morocco have so far ordered Chinese vaccines.
Tim Zajontz, a research fellow at the Centre of African Studies at the University of Edinburgh, said that after
Chinese firm Sinopharm
released data from its phase 3 clinical trials and another
Chinese maker, Sinovac
, had a vaccine approved in Egypt, "the Chinese government has a heightened interest to diplomatically facilitate the roll-out of these vaccines across Africa".
"Three out of the four most promising Chinese vaccine candidates, including the one from Sinopharm, use a weakened or inactivated form of the virus," he said. "This comes with the advantage that the vaccine can be transported and stored at much higher temperatures than mRNA vaccines, which in turn caters much better for the logistical realities in many parts of Africa."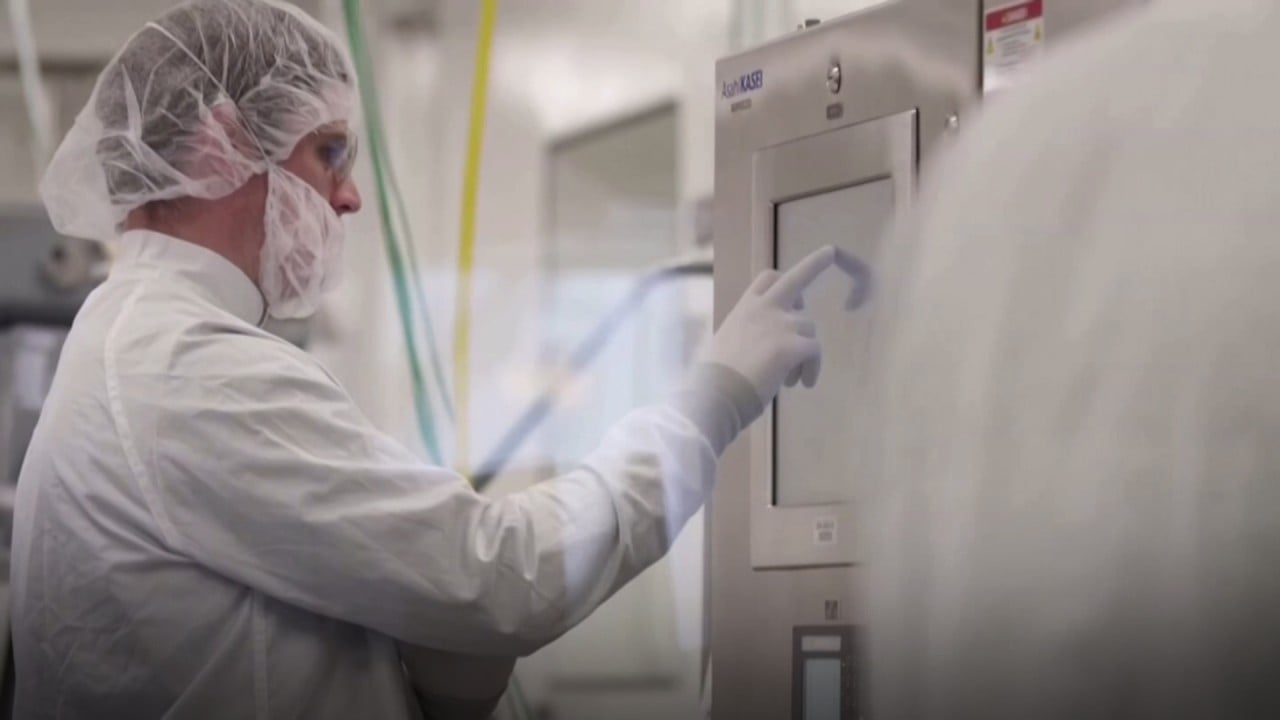 03:13
World gears up to distribute Covid-19 vaccines as drug makers await medical regulator approvals
World gears up to distribute Covid-19 vaccines as drug makers await medical regulator approvals
Wang said that China supported Africa's fight against Covid-19 and that "when China was hit by the coronavirus, we received firm support from our African brothers and such support we always cherish".
After their talks, Nigeria and China signed a memorandum of understanding establishing an intergovernmental committee to coordinate cooperation between them.
"It is hoped that both sides will jointly promote the early operation of the intergovernmental committee and play an important role in promoting bilateral cooperation," Wang said.
The two countries are also discussing the possibility of a direct flight route between Nigeria and China. "We want to establish a direct air link with China," Onyeama said. "We hope a Nigerian carrier will be carrying out scheduled flights to China in the not too distant future."
While meeting Nigerian President Muhammadu Buhari at State House in Abuja on Tuesday, Wang said China would continue helping to build infrastructure in Nigeria and encourage more Chinese companies to invest there. China would also invest in free-trade parks to boost industrialisation, Wang said, adding that China would share experience and techniques in areas including the digital economy, the green economy and defence.
"We have helped build railways, highways and other projects; we believe this has contributed to Nigeria's economic growth," Wang said. "The next step is we will encourage more Chinese investment in Nigeria, and with more investment, more jobs will be created."
Buhari thanked China for its support "in the building of rail, road, power and defence" in Africa's most populous country, which has the continent's largest economy.
"At a time when oil prices are falling, and Nigeria's development is experiencing difficulties, I am grateful to China for its strong support for helping Nigeria effectively alleviate the problems of underdeveloped infrastructure," Buhari said.
Nigeria is Africa's second-largest importer of Chinese goods. It is also China's largest project contracting market in Africa, according to Chinese officials, with projects including rail and road links and power stations. Two-way trade stood at US$19.3 billion in 2019, according to Nigerian trade officials.
Without revealing which, Wang has said that Beijing has signed debt service suspension agreements with 12 African countries and provided waivers for matured interest-free loans for 15 of the continent's nations.
This article appeared in the South China Morning Post print edition as: Nigeria in talks to secure China-made vaccines