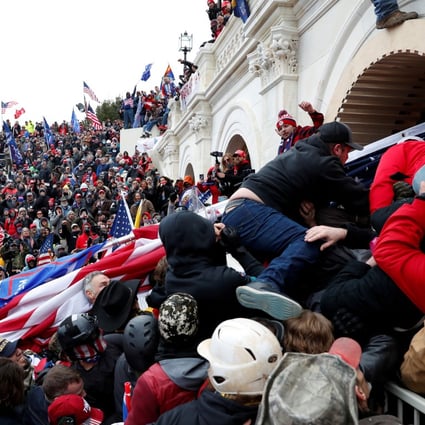 Pro-Trump protesters storm into the US Capitol during clashes with police on Wednesday. Photo: Reuters
China mocks US 'double standards' over Capitol chaos vs Hong Kong
From officials to online commenters, Chinese critics accuse Washington of hypocrisy in its response to the storming of the Hill by Trump supporters
US siege partly a result of deep divisions in the country, between people who benefited from globalisation and people who suffered from it, analyst says.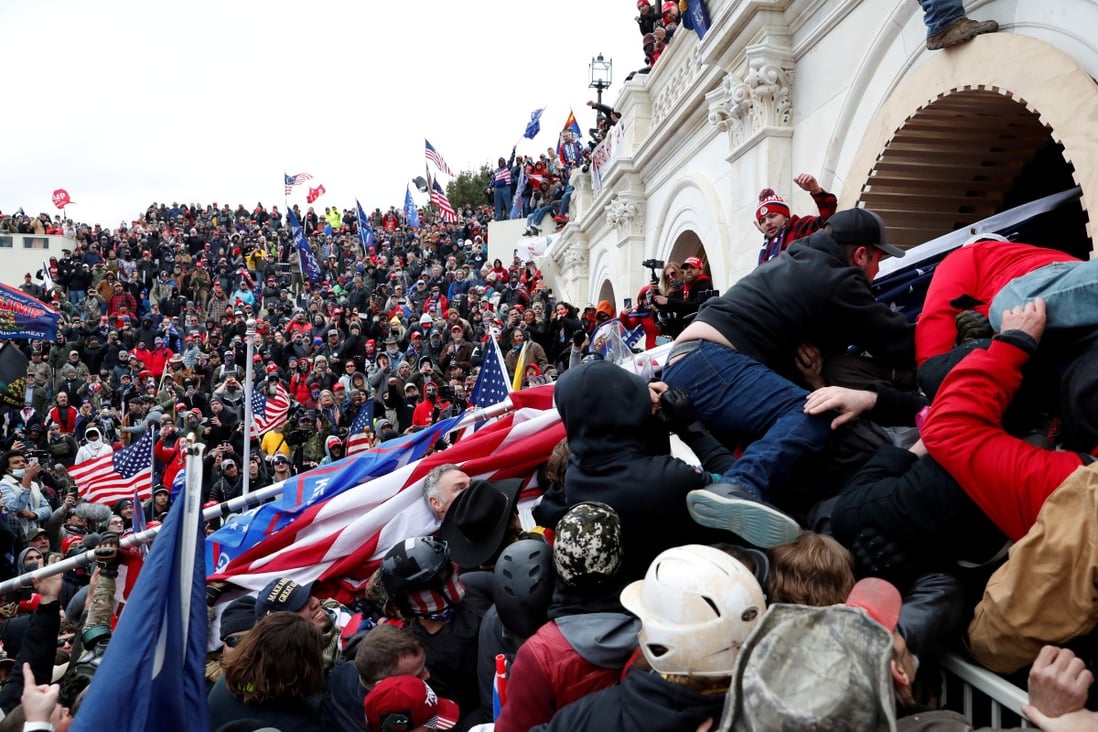 Pro-Trump protesters storm into the US Capitol during clashes with police on Wednesday. Photo: Reuters
Corrected [10:42am, 8 Jan, 2021]
[10:42am, 8 Jan, 2021]

An earlier version of this article stated that Mike Pompeo tweeted about Hong Kong protests "putting at risk the safety of others". It has been corrected to state that he was referring to the Washington protests.