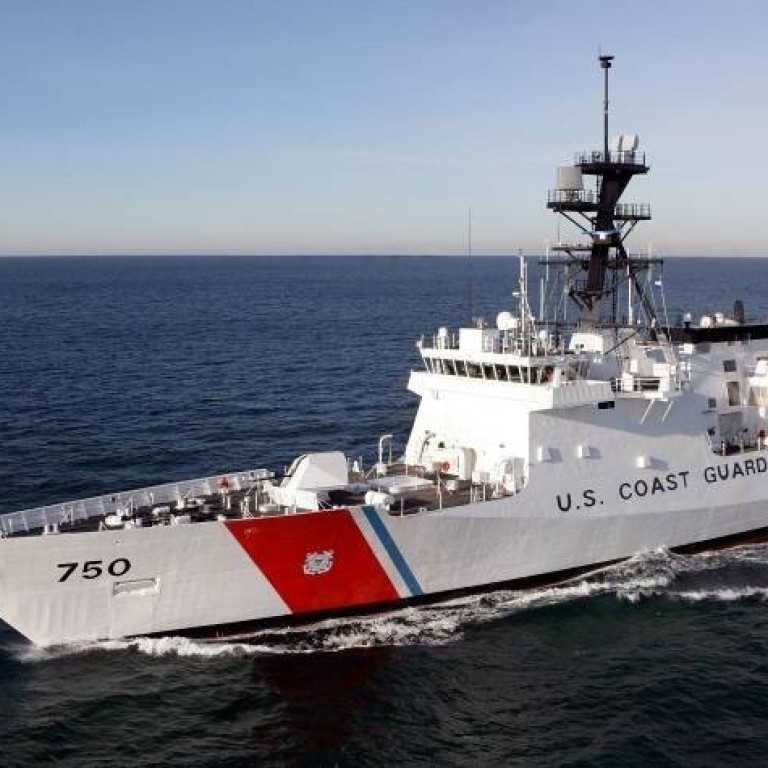 US-China 'grey zone' rivalry in South China Sea may be about to intensify
American plans to include coastguard in integrated naval force highlights growing role of non-military 'grey zone' maritime activities
New strategy formalises ways of countering China's coastguard, which is used heavily to project power and assert claims in the disputed waters
The United States has announced a strategy to integrate its maritime forces, including its coastguard, to counter China's growing presence in the contested
South China Sea
.
In the new American maritime warfare strategy for the next decade, the US Navy, Marine Corps and Coast Guard have jointly pledged to build an "integrated all-domain naval power" and called for strengthening maritime alliances. It called China "the most pressing, long-term strategic threat".
The strategy, titled Advantage at Sea and published last month, defined the US navy's objectives as "preserving freedom of the seas, deterring aggression and winning wars". It stated: "China's behaviour and accelerated military growth place it on a trajectory that will challenge our ability to continue to do so. We are at an inflection point."
The latest tri-service maritime strategy was the first since 2015, and came at a time when China and the US have been ramping up "grey zone" activities to project power below a threshold that could prompt a conventional military response.
01:56
Diaoyu-Senkaku islands spat deepens as Japan warns China over coastguard ships in East China Sea
Diaoyu-Senkaku islands spat deepens as Japan warns China over coastguard ships in East China Sea
The waterway, one of the busiest in the region, has also become a potential flashpoint between China and the US, given its geostrategic location.
Little information was given on how exactly the coastguard would play a role in the South China Sea, but the US Coast Guard has a long history of involvement in US theatre security engagement in the region, such as taking part in training exercises between the US Pacific Fleet and Southeast Asian nations, said Collin Koh, a research fellow at the S. Rajaratnam School of International Studies in Singapore.
"This new tri-service maritime strategy essentially
enshrines the pre-existing habits
of cooperation and coordination, and serves as a guiding framework on how these US maritime forces work together and pool their strengths to counter China's maritime activities," he said.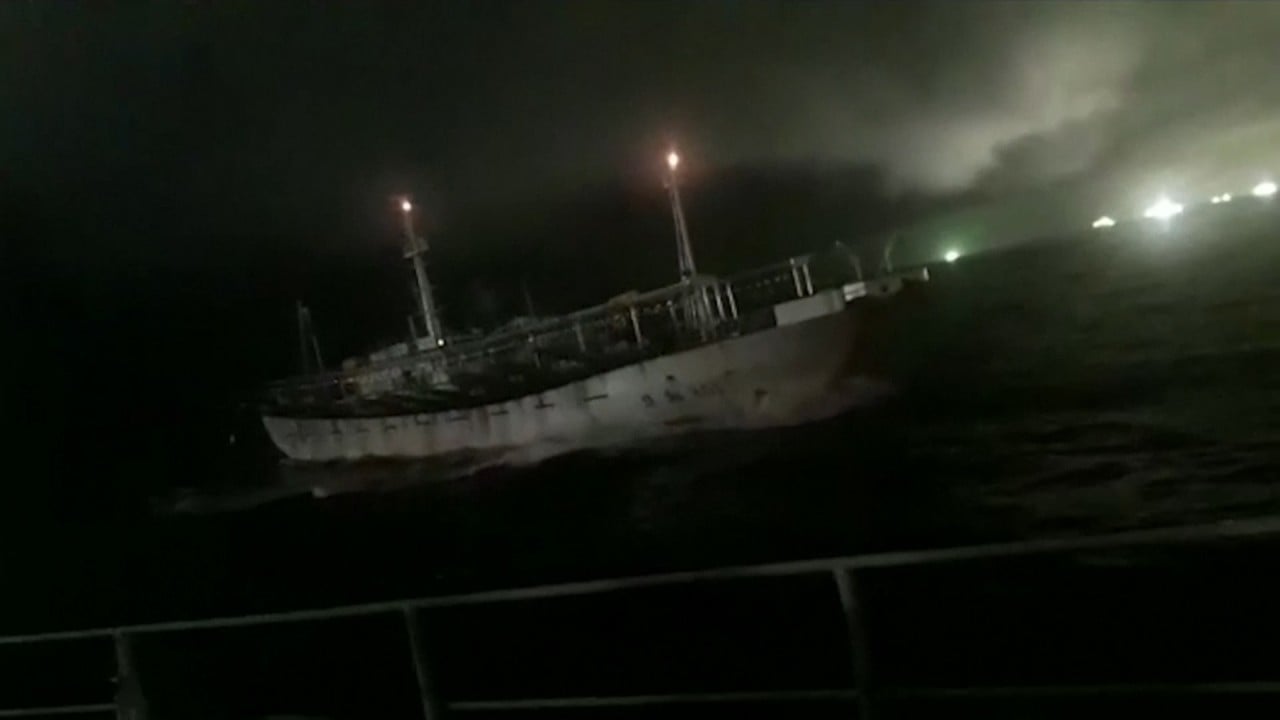 01:41
Argentine coast guard opens fire on Chinese fishing boat
Argentine coast guard opens fire on Chinese fishing boat
Derek Grossman, a senior defence analyst with US think tank the Rand Corporation, said the intent was to use "more mobile and less lethal or non-lethal platforms to contest China's de facto presence in disputed waters".
"The US may be able to more effectively deter Chinese activities in this way, though it is also conceivable that Beijing would escalate the conflict by bringing in
Chinese People's Liberation Army Navy
assets, triggering potential US Navy involvement," Grossman said.
Unlike its navy and marine corps, which fall under the US defence department, the US' coastguard operates under the homeland security department during peacetime, making its work less sensitive [than overtly military actions] when engaging with Southeast Asian countries that have long been reluctant to take sides in the great power competition between China and the US.
The US could seek to expand its "shiprider" agreements to claimant states in Southeast Asia, to give it legitimate access to the disputed waters of the South China Sea.
Under those agreements, a country's patrol officials are allowed to board law enforcement vessels or aircraft of the US Coast Guard while they are on patrol, during which the former can authorise the latter to take action on their behalf.
Since 2010, the US has signed bilateral shiprider agreements with 11 Pacific island nations for joint law enforcement operations to counter illegal fishing.
"The US Coast Guard's new approach to intervening in South China Sea affairs under the name of fisheries enforcement cooperation, so as to hedge against China's activities in the South China Sea … may still be an important option of the South China Sea policy for the future US administrations," Yan Yan, director of the Research Centre of Oceans Law and Policy in the National Institute for South China Sea Studies, said in a recent report.
Signing such agreements, Yan said, was "in effect a cession of sovereign rights by the claimant states to the US in their exclusive economic zones, which will make the disputed waters in the South China Sea 'waters subject to the jurisdiction of the US', thus legitimising the US Coast Guard's presence in the South China Sea".
Yan wrote that a possible scenario that may increase the risk of maritime conflict might be Philippine law enforcement officers boarding US coastguard vessels to carry out operations against Chinese fishers in waters around Scarborough Shoal – claimed by both the Philippines, in whose exclusive economic zone it lies, and China, which calls it Huangyan Island.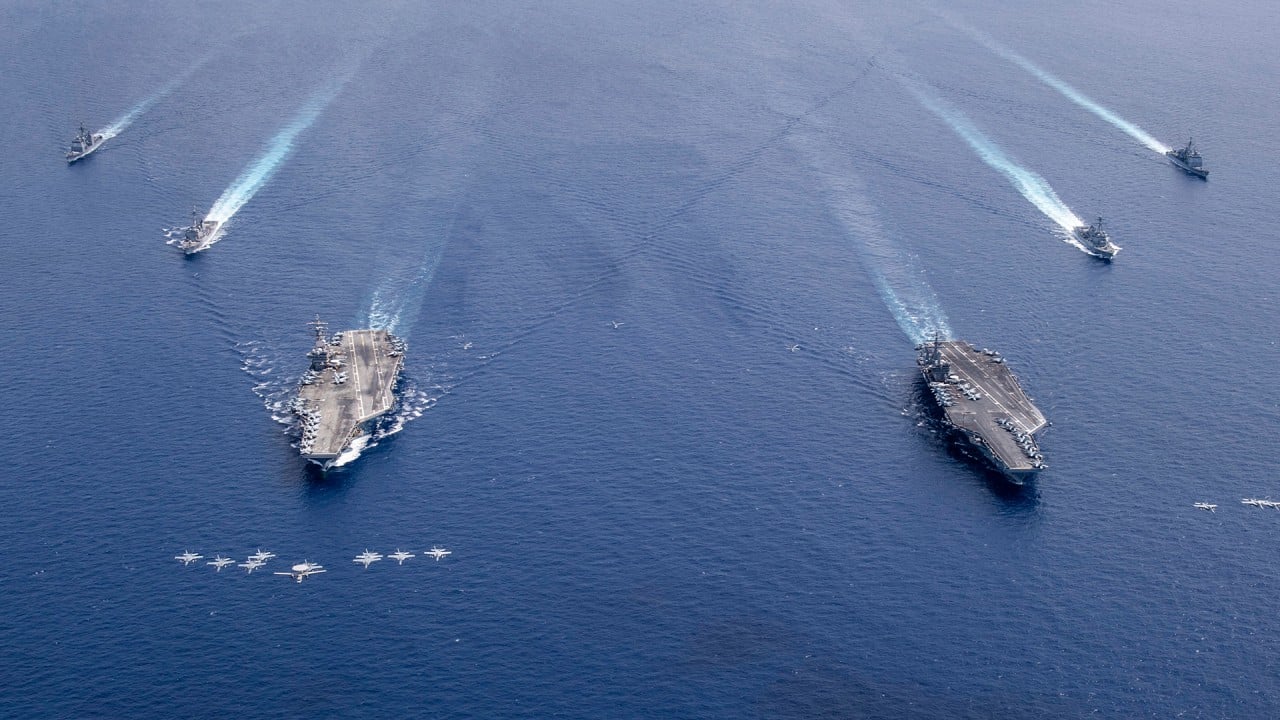 02:32
Washington's hardened position on Beijing's claims in South China Sea heightens US-China tensions
Washington's hardened position on Beijing's claims in South China Sea heightens US-China tensions
Such cooperation between the US and Southeast Asian nations who claim parts of the South China Sea have been growing steadily, largely over deepening concerns about China's powerful coastguard fleets, which Beijing has relied heavily on to project power and assert its maritime claims.
The US and its allies, including Japan, have offered capacity-building programmes, training and equipment transfers to their coastguard counterparts in Vietnam, the Philippines, Malaysia and Indonesia, seeking to modernise their capability despite a wide gap in scale and sophistication with the Chinese coastguard.
The US and Vietnam have signed a memorandum of understanding in July to enhance Vietnam's law enforcement and fisheries management through information sharing and technical programmes, which Hanoi Times said could combat illegal fishing.
Risk of conflict would be high, observers have warned, especially with no clear rules on grey-zone stand-offs and combat. There have been calls to expand the military-focused Code for Unplanned Encounters at Sea, but without concrete progress.
This article appeared in the South China Morning Post print edition as: 'Grey zone' rivalry poised to intensify under new US plan