Laos
Get more with myNEWS
A personalised news feed of stories that matter to you
Learn more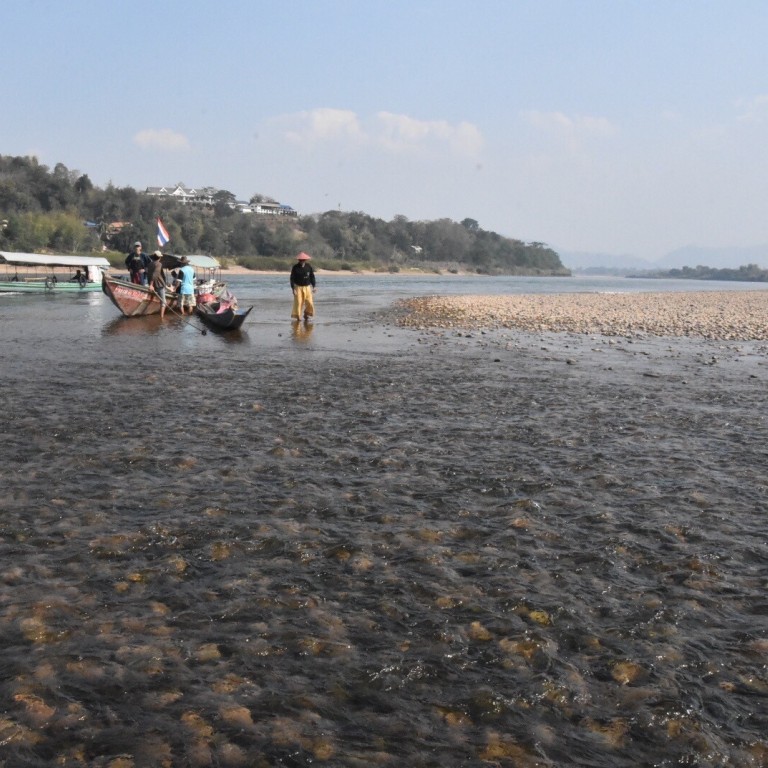 Mekong dam: China cuts river flow 50 per cent, is slammed for lack of warning
Beijing tells countries downstream there is reduced water flow until January 24, for power-line maintenance
Observers had already reported a dramatic fall in water levels days earlier and say ecosystems and livelihoods are in peril
China's decision to hold back the
Mekong River
's water flow at a hydropower dam for close to a month will disrupt fisheries and local livelihoods along the waterway that is a lifeline for 60 million people, watchers and activists have warned.
The Chinese water resources ministry on Tuesday told neighbouring countries downstream on Southeast Asia's longest river that it had reduced the water flow until January 24 because of "maintenance for the transmission lines of the power grid". Activists said the notice arrived too late.
The Jinghong Hydropower Station has cut the water discharge rate to 1,000 cubic metres (35,315 cubic feet) per second, a decrease of 47 per cent, the ministry said on a website set up as part of a data-sharing agreement between China and its Mekong neighbours.
This came a day after
Mekong Dam Monitor, a new monitoring system
, said there had been a sudden drop in the water level at a section in Thailand and said China had failed to notify downstream countries of water restrictions that were first detected on December 31.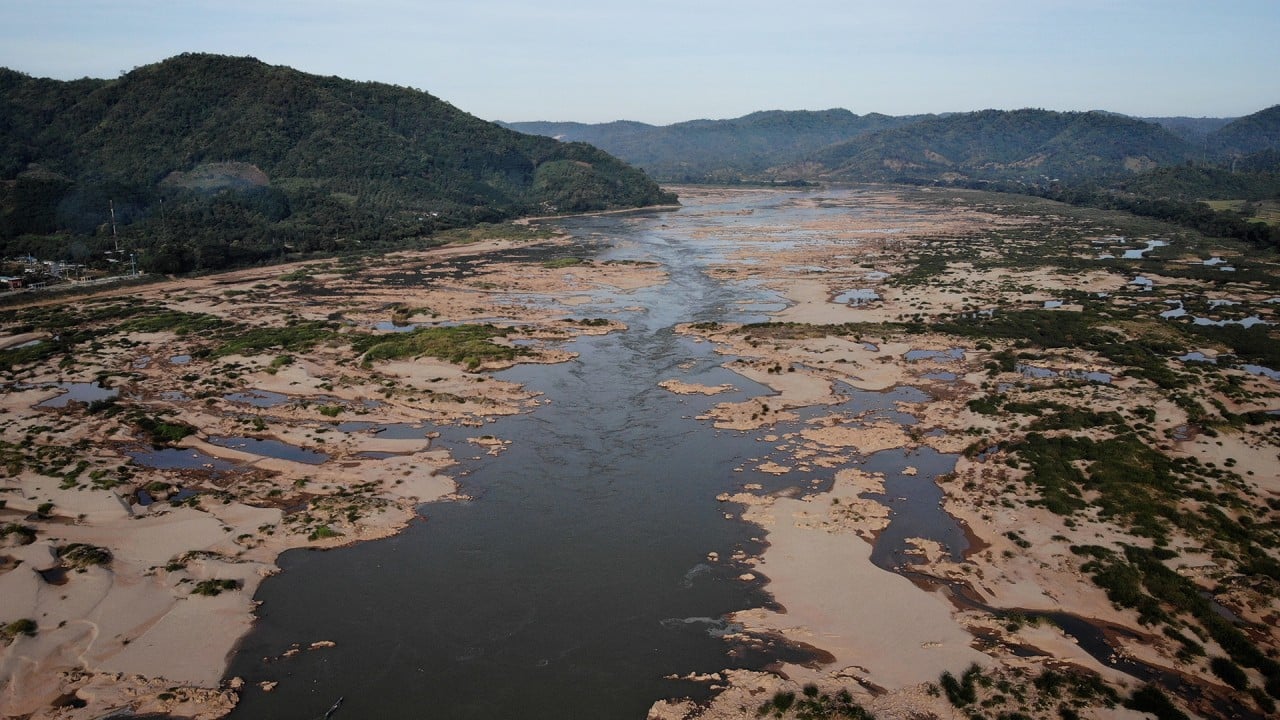 02:31
Have China's dams been drying up the Mekong River or is low rainfall to blame?
Have China's dams been drying up the Mekong River or is low rainfall to blame?
The impact of the reduced river flow has already been felt in Chiang Saen, a district in northern Thailand about 300km (186 miles) from the Jinghong dam. The Mekong River Commission (MRC) said the water level there had already dropped by about two metres between January 2 and 4.
John Roberts, an activist at Golden Triangle Asian Elephant Foundation, which is based in the district, said that section of the river was no longer navigable, and that he believed it was caused by China's several dams upstream, including the Jinghong, construction of which began in 2003.
"[The village] is no longer navigable by small boat traffic, in a way that we wouldn't expect until April," he said.
"Our grassland used to flood every year for two or three months based on Mekong water; this stopped happening in the year [2008] we now know the big dam came [into operation]. Since then, we have flooded for a day or two at most per year, and the last two years not at all."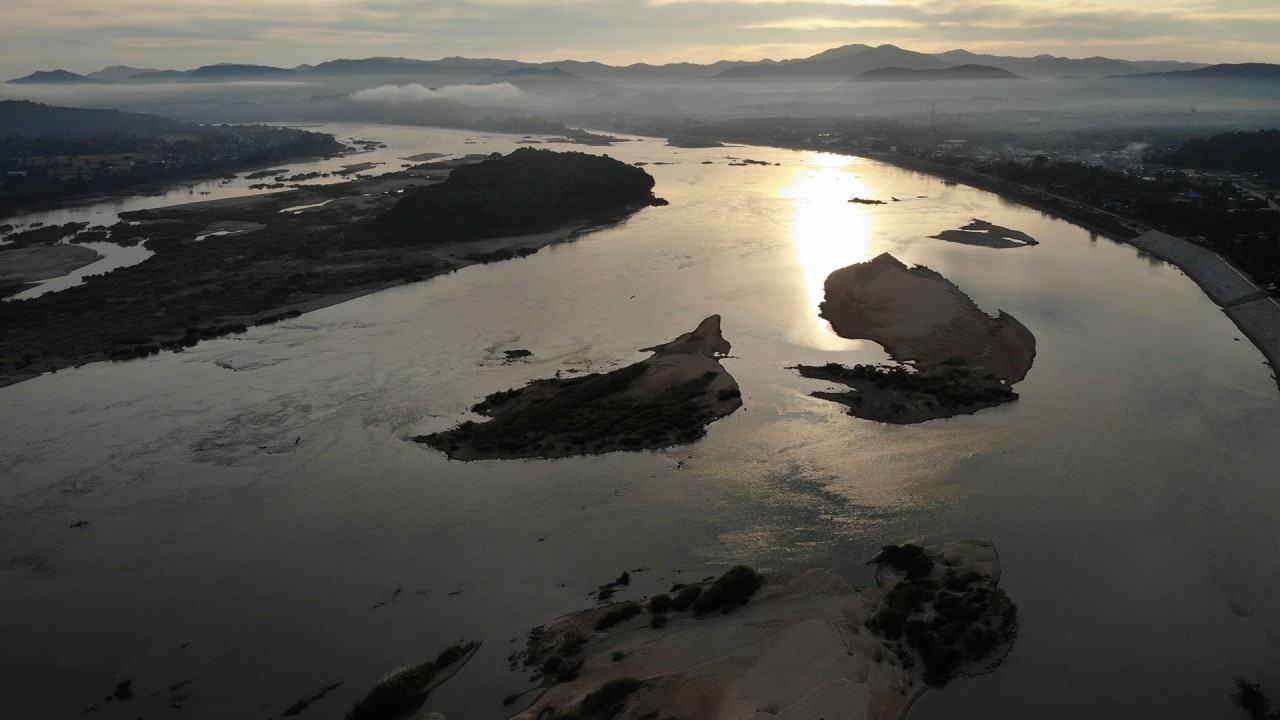 03:02
China's Mekong ambitions cause concern for Thai locals
China's Mekong ambitions cause concern for Thai locals
He said natural floods were crucial for renewal of ecosystems and provided critical habitat for fish, waterfowl and wildlife.
Other stretches of the river will also be affected. According to an estimate by the MRC, the section running through Vientiane and Paksan in Laos, and Nong Khai in Thailand, will experience a drop in water levels of between 22cm and 35cm for five days ending on Monday.
"Navigation activities on the Mekong River, especially around the areas close to Jinghong, may be affected," Dr Lam Hung Son, head of the MRC's regional flood and drought centre, said in a statement. "Some local livelihood activities such as riverweed harvesting and fishing may also be affected."
The ministry said it has provided timely updates about the reduced water flow to its downstream neighbours.
"The recent change in outflow from the Jinghong hydropower station has taken into full consideration the impact on the downstream's ecosystem, transport and production. The recent change in outflow levels is within a safe range and still higher than the natural outflow in drought season," it said in a statement.
The ministry added that China has demonstrated transparency and goodwill in working with downstream countries.
But experts and activists say the latest development has once again shown that China's upstream activities have disrupted the ecosystem and livelihoods in lower Mekong countries.
"This is not new. It's a chronic emergency," Pianporn Deetes, the Thailand-based campaign director of pressure group International Rivers, said.
"The sharp and sudden drop of the Mekong water level at Chiang Saen, downstream of China's Jinghong dam and Lancang cascade, has been experienced by local dwellers for almost two decades. But it did not get documented and recognised officially by Chinese and [Mekong nations'] governments.
"This has been devastating to the Mekong's ecosystem. It is even more crucial during Covid-19 when people need to rely on the Mekong for income and food security."
China's foreign ministry did not respond to a request for comment.
Brian Eyler is project co-lead of Mekong Dam Monitor, an initiative launched in December that is partly funded by the US state department and was the first to report the drop in water levels in Chiang Saen. He warned China's withholding of water upstream would this time have a "profound impact" on local fisheries in
Thailand
, Laos and Myanmar, and called on Beijing to alert downstream countries in advance.
"This abnormal drop in river level will have profound impacts on the ability of fish populations to grow to robust quantities, and those reductions in populations will directly impact hundreds of fishing communities along the Thailand-Laos border, which rely on fish catches at this time of year," he said.
Eyler said that China's notification on Tuesday was welcome, but "came five days late and with zero prior consultation with downstream stakeholders".
"No one had time to prepare for the river dropping nearly one metre overnight," he said. "China needs to provide notification in a much more timely manner and also take downstream needs into deeper consideration to truly demonstrate a higher level of accountability in the region and to make good on past promises."
This article appeared in the South China Morning Post print edition as: Mekong water cuts 'devastating' downstream nations