Taiwan
Get more with myNEWS
A personalised news feed of stories that matter to you
Learn more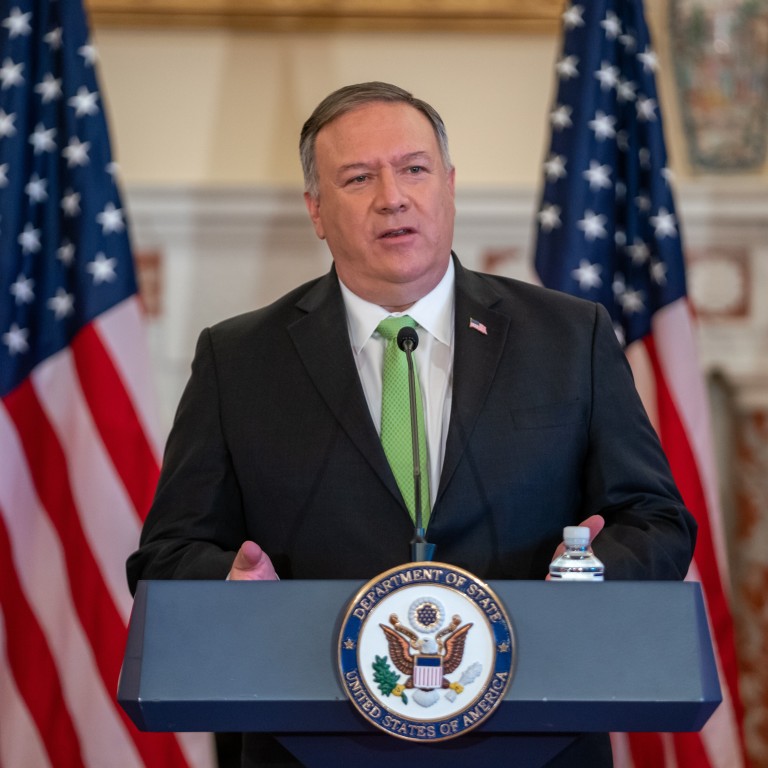 US says Mike Pompeo won't go to Taiwan after Chinese state media warns such a trip may 'trigger a war'
Spokeswoman tweets that Europe tour will be his final as secretary of state and says China's 'nervous panic diplomacy is unwarranted and dangerous'
Global Times commentary said Beijing's response would be 'overwhelming' if Pompeo visited island after lifting restrictions on official contacts
US Secretary of State Mike Pompeo will not travel to Taiwan, the State Department said on Monday, after he lifted restrictions on American officials visiting
the self-ruled island
.
State Department spokeswoman Morgan Ortagus tweeted that Pompeo's upcoming trip to Europe would be his final overseas tour as secretary of state. She was responding to a commentary in Chinese state tabloid Global Times that warned a Taiwan visit by Pompeo could lead to war.
"There are no plans to travel to #Taiwan this week but we will continue our consistent support for Taiwan as a successful market economy, vibrant democracy, and force for good in the world," Ortagus said in the tweet.
"The CCP [Chinese Communist Party] must act responsibly and stop believing the lies in their own propaganda. Their nervous panic diplomacy is unwarranted and dangerous."
Pompeo issued a statement over the weekend saying the previous restrictions on how American officials may interact with their Taiwanese government counterparts
were "null and void"
.
He said the restrictions had been adopted "in an attempt to appease the communist regime in Beijing", and in future all official engagements with Taiwan should be handled through the American Institute in Taiwan – the de facto US embassy.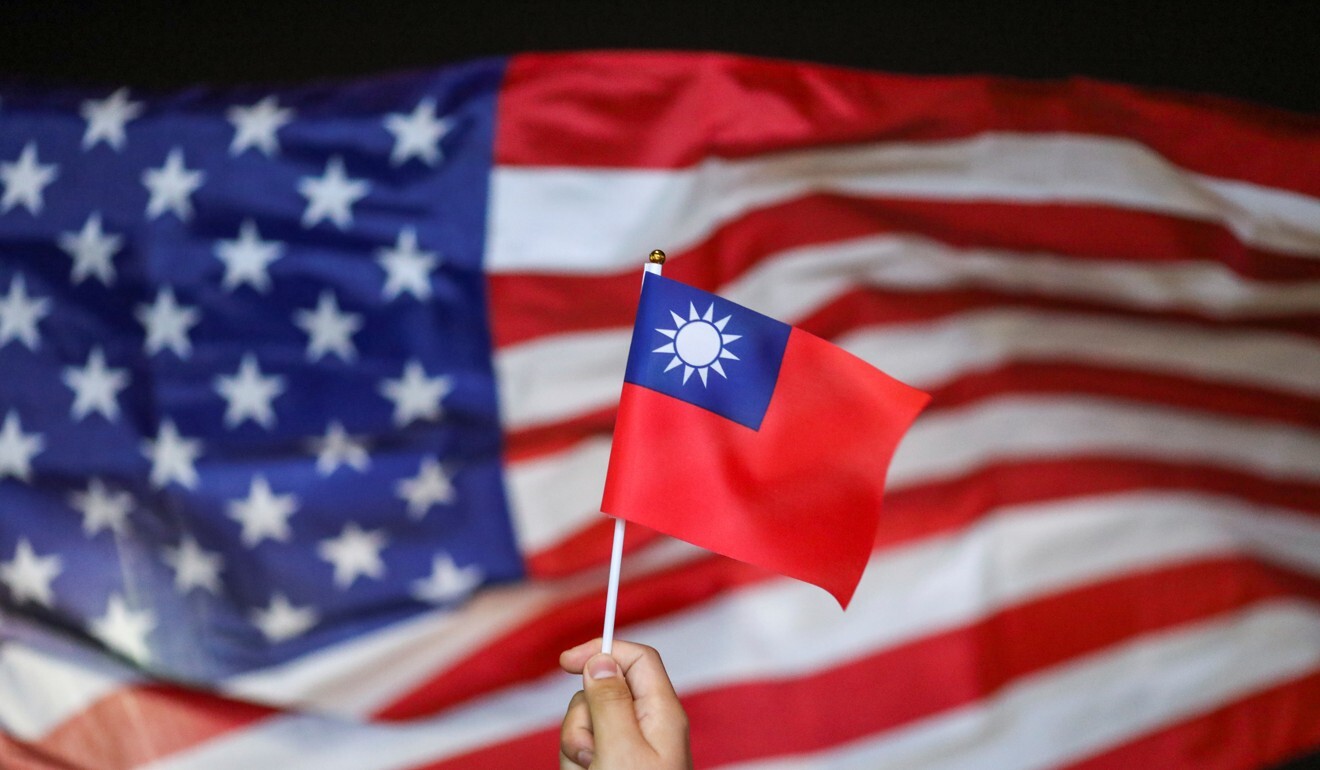 Chinese foreign ministry spokesman Zhao Lijian on Monday said Beijing strongly condemned Pompeo's move and would resolutely fight back against any attempts to sabotage its interests.
Beijing sees Taiwan as part of its territory and opposes official exchanges between Taipei and other governments, seeing it as a violation of sovereignty.
The lifting of restrictions is one of the latest moves that has escalate tensions between China and the United States in the final days of the Donald Trump administration.
In August, Secretary of Health and Human Services Alex Azar became the highest ranking official to visit the island since 1979. Beijing responded by sending warplanes close to the island.
A Global Times commentary on Sunday said Beijing's response would be "overwhelming" if Pompeo visited Taiwan before Joe Biden's inauguration on January 20.
"PLA fighter planes will fly over Taiwan immediately, declaring China's sovereignty over Taiwan island in an unprecedented way," the commentary said. "If Taiwan and the United States dare to go ahead with such provocations, it is very likely to trigger a war. We will fundamentally punish the Taiwan authorities who cooperate with Pompeo's performance."
Xin Qiang, deputy director of the Centre for American Studies at Fudan University, said Beijing was likely to react fiercely if Pompeo did visit Taiwan.
He said the reaction would be stronger than when the People's Liberation Army carried out missile tests in response to former Taiwanese president Lee Teng-hui's visit to the US in 1995.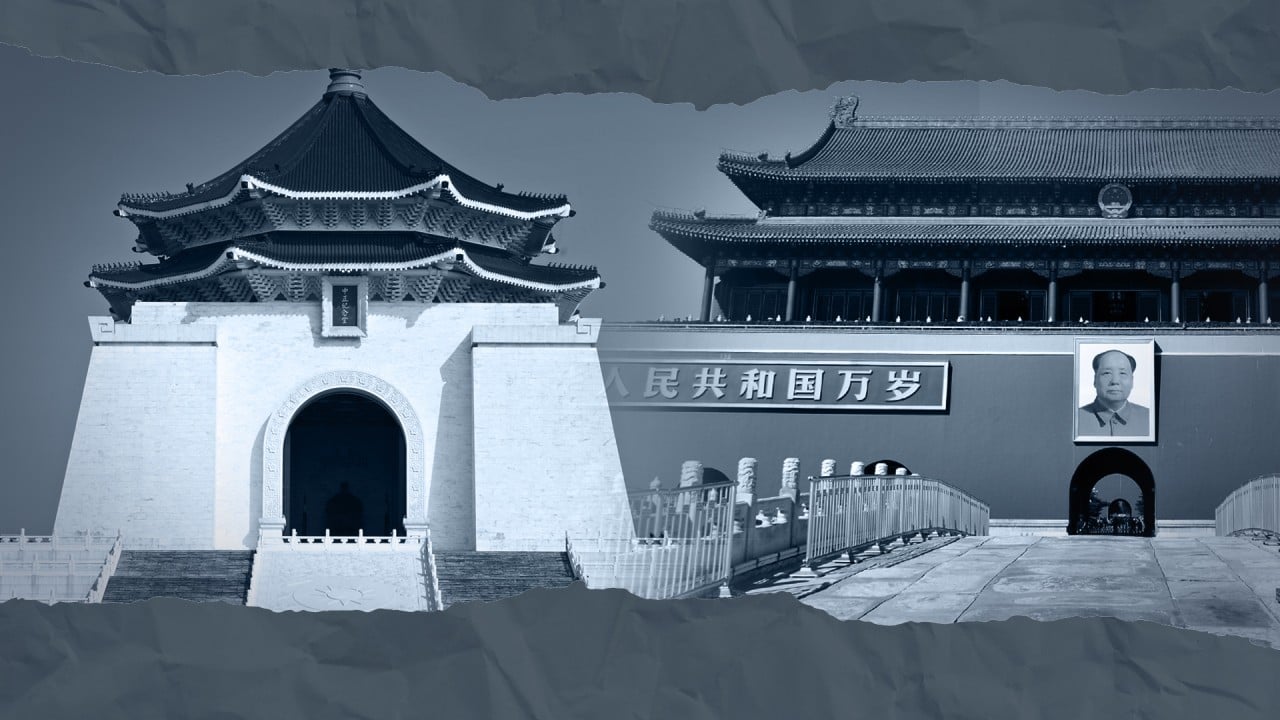 10:22
Why has the relationship between the Chinese mainland and Taiwan taken a turn for the worse?
Why has the relationship between the Chinese mainland and Taiwan taken a turn for the worse?
But other observers said Beijing was unlikely to take drastic action as it was more focused on working with the incoming Biden administration.
Liu Weidong, a specialist on US-China relations with the Chinese Academy of Social Sciences, said it was unlikely that any more senior American officials would visit Taiwan in the remaining days of the Trump administration.
"Trump will focus more on domestic affairs in his remaining days and he apparently isn't paying so much attention to the Taiwan issue," Liu said. "Sending a UN envoy is already high-level enough and there is not much more they can do."
A Beijing-based source close to the PLA also said Beijing was focused on the new US administration.
"China is waiting for Biden's inauguration. What kind of noise can a government make in 10 days? Beijing would definitely give Taiwan a hard time [if Pompeo did go to the island]" by staging military exercises nearby, said the source, who requested anonymity.
According to Hong Kong-based military commentator Song Zhongping, Beijing would not take military action against Taiwan in reaction to a Pompeo visit.
"It's no different for Beijing whether Craft or Pompeo visits Taipei – none of them can change the situation across the Taiwan Strait," Song said, adding that for Beijing, now was not the time to attempt to take control of the island.
"Beijing will keep calm when dealing with the chaos created by Trump and Pompeo because it's foreseeable that they will spare no efforts to retaliate against [mainland] China in their final days [in power]."
Song said Pompeo's move to lift restrictions on Washington-Taipei relations was aimed at "creating a framework" for the Biden administration's Taiwan policy.
"Beijing will not care about it because the top leadership's focus is not only the Taiwan Strait, but the entire global situation," Song said. "China will not make any new trouble as the leadership does not expect Washington to change its hardline policy."
Additional reporting by Rachel Zhang
This article appeared in the South China Morning Post print edition as: Pompeo 'has no plan' to visit Taiwan on final foreign trip