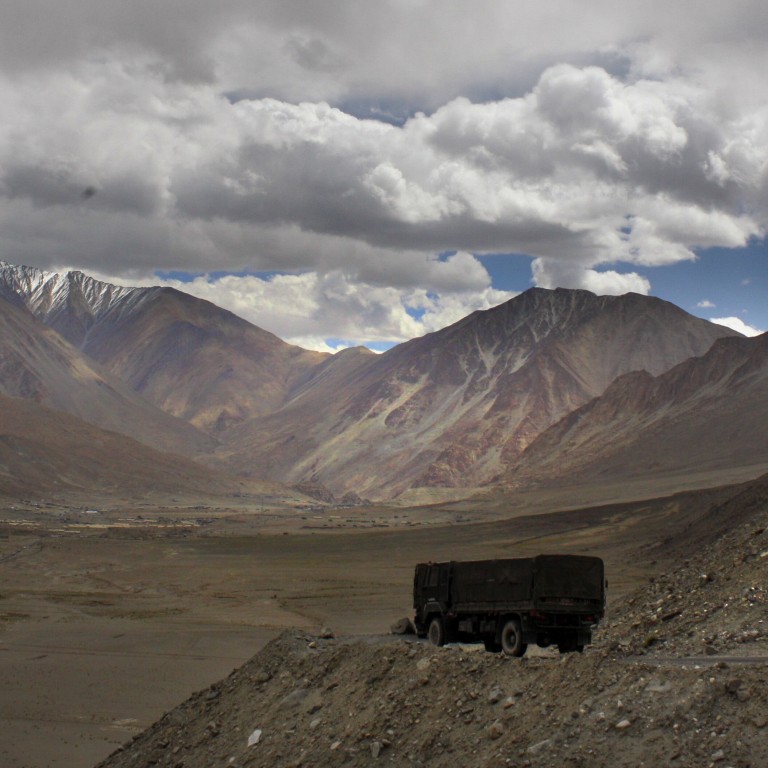 India returns Chinese soldier who strayed across disputed border
The handover is a rare positive development as the months-long stand-off continues along the frontier
Both sides have built up troop numbers and equipment after a deadly clash in the Himalayas earlier this year
India has returned a Chinese soldier who crossed the disputed border between the two sides last week.
The smooth handover is seen as a rare positive sign in a volatile area, where thousands of troops, tanks and artillery remain after almost a year of heightened, sometimes deadly, tensions between the two sides.
The Indian army returned the PLA soldier to the Chinese side at 10.10am on Monday at Chushul-Moldo – a crossing point where senior officers from both sides have met for talks, according to the PLA and Indian media reports.
The Indian army reported on Saturday that it had apprehended the yet unnamed soldier on Friday near the south bank of Pangong Tso, a mountain lake along the Line of Actual Control, the de facto frontier.
Pangong Tso is the site of the first clashes in May that began the border escalation, where soldiers exchanged blows and threw rocks at one another along the banks of the lake.
Srikanth Kondapalli, a professor of Chinese studies at Jawaharlal Nehru University in New Delhi, said that the Indian side had done things by the book, adhering to protocol between the two sides, despite high tensions at the border.
"Both sides have procedures for incidents like these, when they happen, and it appears to have followed previous cases," he said.
"While there is no official statement at this point from India on whether the incident was intentional, or whether spying was involved, the Indian military will have followed procedures to figure this out before returning the soldier," he said.
A similar incident occurred last October
, where Chinese soldier Wang Yalong, who was returned to the Chinese side after two days in Indian hands. China maintained that Wang had become lost while helping a local herder look for their yak.
"The situation is very tense, and there's always the chance that someone could go bonkers on either side, and spark a conflict," said Kondapalli.
Tensions along the border have shown no signs of falling, even amid the frigid high-altitude conditions. Over the weekend, the Indian press published a photo of Chinese and Indian tanks positioned just meters away from one another on the snowy ground.
"The return of the soldier is a good sign," said Wang Dehua, a South Asia specialist at the Shanghai Municipal Centre for International Studies.
"Because there hasn't been much progress in bilateral talks, taking the soldier could be seen as a bargaining chip in the border conflict."
Top level commanders have held eight rounds of talks at the border, but with little result so far.
Wang said he expected no breakthrough in the near future, but he hoped the new administration in the White House would have a positive impact on the situation.
"India ultimately needs the US to support it militarily in a confrontation with China, so we will have to see what happens in the months ahead after [Joe] Biden takes power," said Wang.
This article appeared in the South China Morning Post print edition as: India's return of PLA soldier 'should lower tensions'