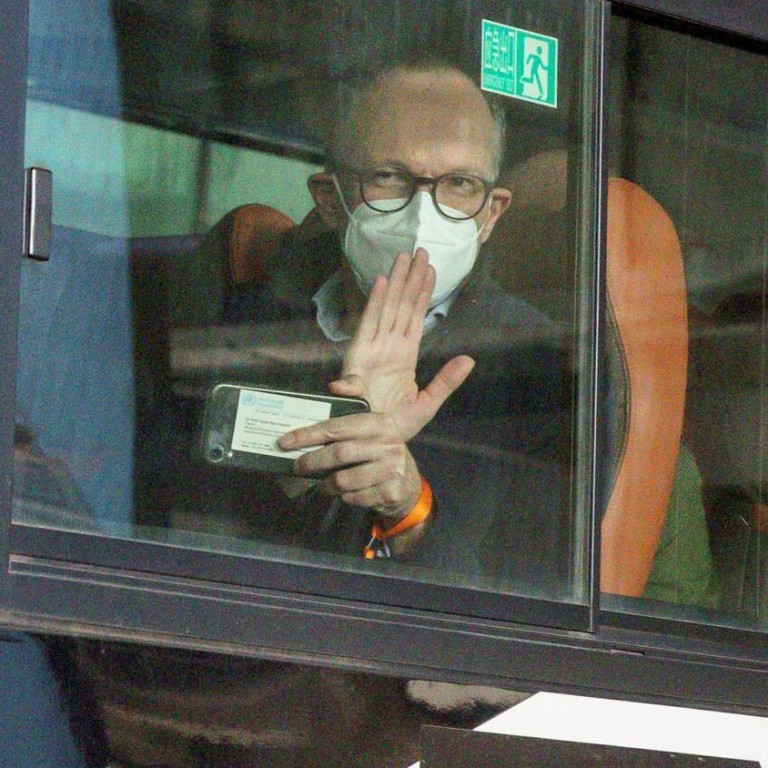 Stumble start on way to China for WHO coronavirus origins team after two stranded in Singapore after positive Covid-19 test
Most of the international experts arrive in Wuhan but two remain in Singapore after testing positive for Covid-19 antibodies
Further checks required to determine whether cause is an active infection
While the two had to remain behind in Singapore, the other members began two weeks of mandatory quarantine after landing in the city of Wuhan, where the first outbreak was reported at the end of 2019.
The two scientists showed negative results for the standard nucleic acid test used to diagnose active infection, but tested positive for IgM antibodies, which could point to recent infection.
China requires passengers flying from Singapore to take a nucleic acid test and an IgM antibody test up to two days before boarding flights to the country. WHO guidance, however, says antibody tests should not be used to diagnose acute Covid-19 infection, as antibodies develop a few weeks after infection.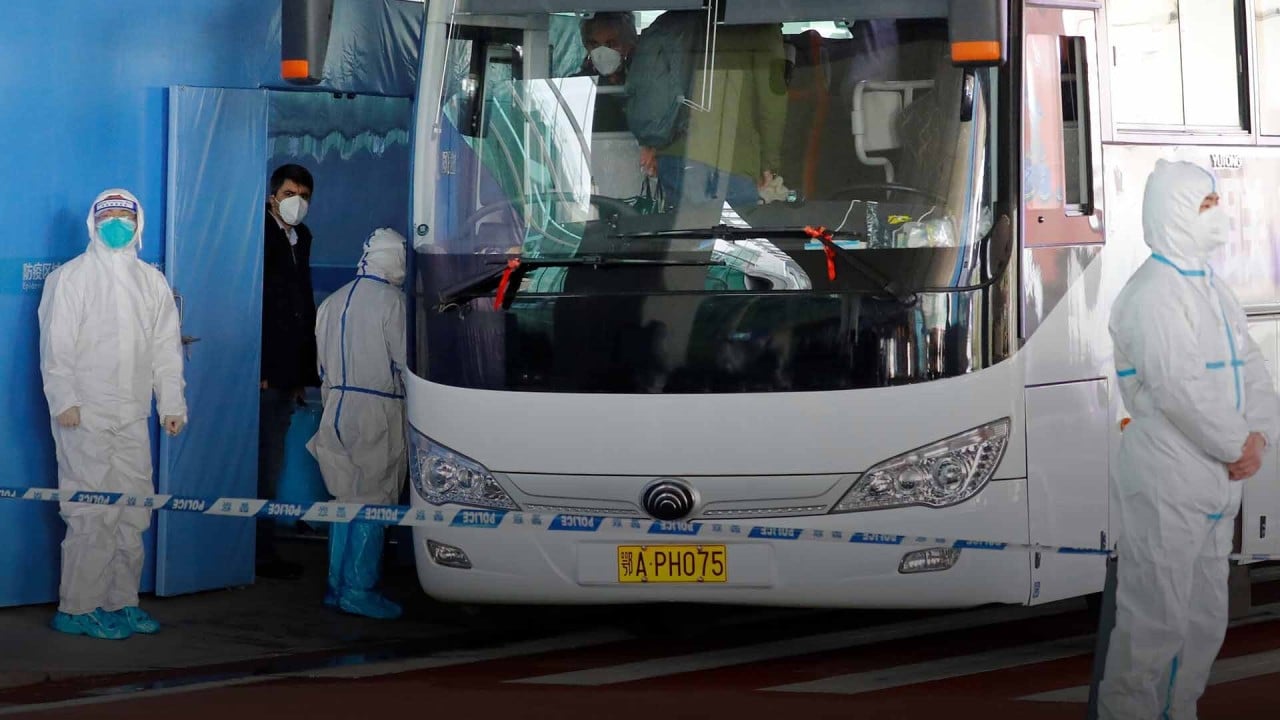 01:47
WHO health experts arrive in Covid-19 epicentre Wuhan to investigate origins of coronavirus
WHO health experts arrive in Covid-19 epicentre Wuhan to investigate origins of coronavirus
The WHO said all team members had been tested multiple times in their home countries before travelling, and the two scientists would remain in Singapore for further testing.
Amid reports that Beijing had barred the two from entering China, Reuters quoted Chinese foreign ministry spokesman Zhao Lijian as saying that "relevant epidemic prevention and control requirements and regulations will be strictly enforced".
Antibody tests are not widely used to determine if people have active infections and are contagious because antibodies are a lingering marker of past infection. Some researchers suggest that IgM antibodies, which can develop earlier than other antibodies, can indicate a more recent infection.
Sarah Pitt, a virologist at the University of Brighton in Britain, said that despite the presence of the antibodies, if the two were negative in a nucleic acid test then that suggested they had an active coronavirus infection some time ago. "Theoretically, it should not be possible for them to infect others," she said.
The central question for the team is how a previously unknown coronavirus came to infect people in Wuhan before developing into a full-blown
pandemic
that has sickened tens of millions of people and claimed nearly 2 million lives around the world.
This scientific question has become fodder for political conflict, with the United States seeking to blame China for the pandemic. Beijing has countered that the coronavirus might not have come from China at all, but was just identified there first.
The international team of 13 in Wuhan, including epidemiologists, virologists, clinicians and veterinary surgeons, begins its mission in this politically charged atmosphere.
They will join Chinese scientists and health officials in a joint effort to understand how the virus, thought to have originated in animals, crossed into humans and spread worldwide.
"This is important not just for Covid-19 but for the future of global health security and to manage emerging disease threats with pandemic potential," WHO chief Tedros Adhanom Ghebreyesus said earlier this week.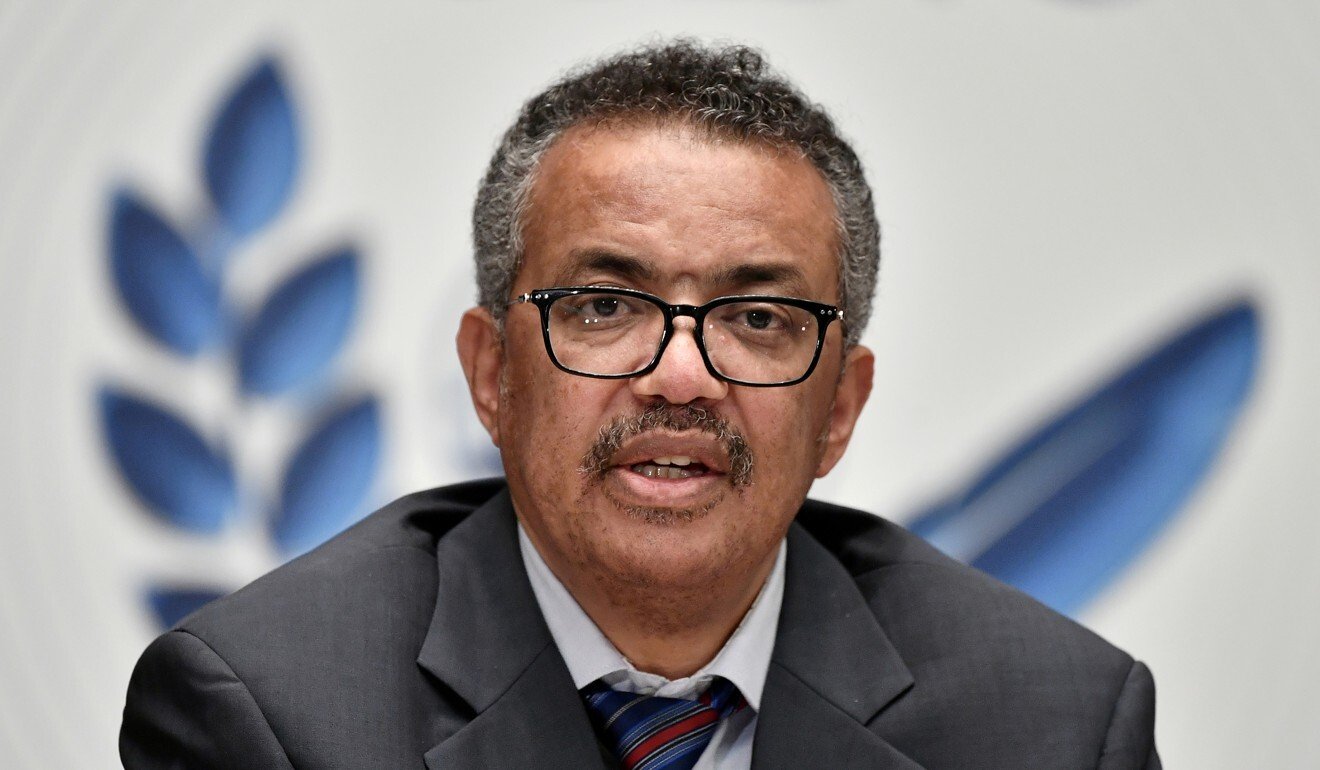 Health security and scientific experts say the mission, which has been planned since at least June, will give outside scientists a chance to access data collected but not publicly shared yet by their Chinese counterparts.
The mission could set a standard for international collaboration in a politicised public health crisis, they say, but will depend on that data access, transparency and the ability to follow any clues.
"The current mission will be considered successful if it can not only shed some light on how the virus crossed over, but also if it can bring China, the US and other states back to a more science and public health-first approach," said Nicholas Thomas, an associate professor at City University of Hong Kong.
That could help "restore international confidence" in global public health, but "to do so will mean unrestricted access to the early data that was collected", he said.
The team includes experts from Australia, Denmark, Germany, Japan, the Netherlands, Qatar, Russia, Britain, the US and Vietnam.
They will start off in quarantine under the requirements for overseas arrivals, while working via video conference, China's health authorities said. The delegation is led by WHO food safety expert Peter Ben Embarek, according to Reuters.
The WHO said the role of the team was to "verify data" collected by Chinese scientists and to interview early patients. Details of the kinds of information to be collected and examined were laid out in a "terms of reference" document drawn up after two WHO experts visited China in July.
The work list includes delving through medical records to find evidence of early cases that may have been missed, testing stored medical samples for traces of infection, and documenting the supply chains and animal species on sale at a Wuhan food market linked to a number of the earliest known cases.
"It's a huge puzzle to put together. You need to see what data you've got and then work out if there's a path that's worth pursuing," said Dale Fisher, an infectious disease doctor at the National University of Singapore who visited China in February as part of a separate team of WHO experts.
"Maybe at the end of all this there might just be a couple of initial hypotheses, maybe it will take years before we find that indeterminate animal … this mission is about building relationships, contextualising, and getting everyone in one room for the first time."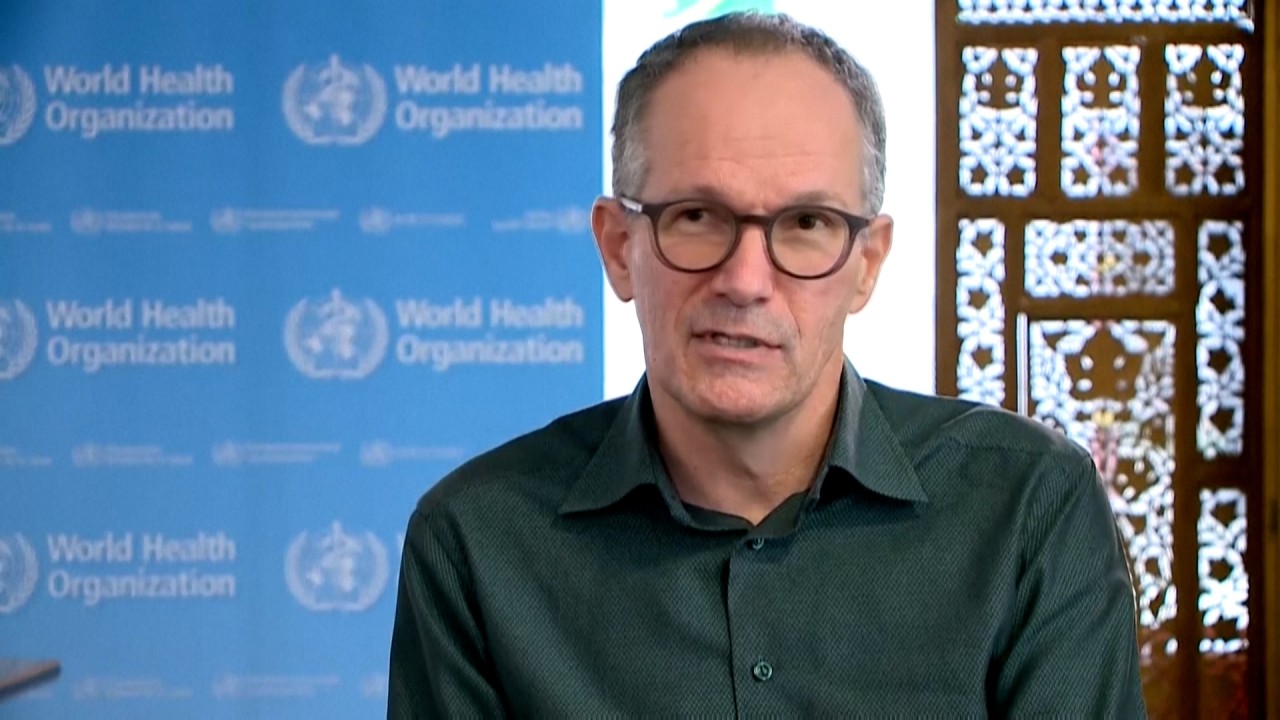 02:09
Finding origin of coronavirus 'could be long journey', says WHO mission leader on way to Wuhan
Finding origin of coronavirus 'could be long journey', says WHO mission leader on way to Wuhan
Chinese media and some researchers have suggested the coronavirus might have been imported into China, pointing to testing of stored medical samples in other countries that indicate the virus may have been spreading elsewhere before it was flagged in Wuhan.
Understanding the results of similar testing from that time frame in China would provide critical insight for the origins tracing, according to infectious disease expert Daniel Lucey of Georgetown University in the US.
"It's implausible that they wouldn't have done all of these things in China … hopefully the team that's landing Thursday in Wuhan will have access to that information," he said.
Adam Kamradt-Scott, a health security expert and associate professor at the University of Sydney in Australia, said having the investigative team review data collected internally was consistent with how such missions were conducted in past outbreaks, especially if the host countries had the capacity to conduct their own studies.
"The question really becomes to what extent will the Chinese authorities seek to interfere with the investigation, either restricting who the WHO team can talk to or selectively presenting data, to reinforce the narrative that they have been trying to put forward that the virus didn't start in China," he said.
Beijing has repeatedly stressed its support for the visit from the international team and its collaboration with the WHO in what it officially refers to as the "China part" of the "global scientific cooperation plan on origin-tracing".
Foreign ministry spokeswoman Hua Chunying said last week that China had "always been open, transparent and responsible, and taken the lead" in origin-tracing work. That was after Tedros expressed his disappointment at two members of the WHO team being stopped en route to China due to visa-clearance issues.
Experts agree that it will be critical to follow the data and see where it leads. Neighbouring countries in Southeast Asia are also known to be a hotspot for the family of viruses that causes Covid-19.
The WHO said investigations could continue in other countries, depending on the evidence found, and stressed the investigations were not about apportioning blame.
But getting to the point of hammering out next steps or additional missions will require a proper vetting of the information China has collected and what more may need to be gathered in the country, experts say.
"The WHO team should be able to leave China not having any question unanswered – that's what the international community will expect," Kamradt-Scott said.
"It's in everybody's interests to get to the heart of how this pandemic started."
This article appeared in the South China Morning Post print edition as: w.h.o. team in wuhan two short after positive tests