Taiwan
Get more with myNEWS
A personalised news feed of stories that matter to you
Learn more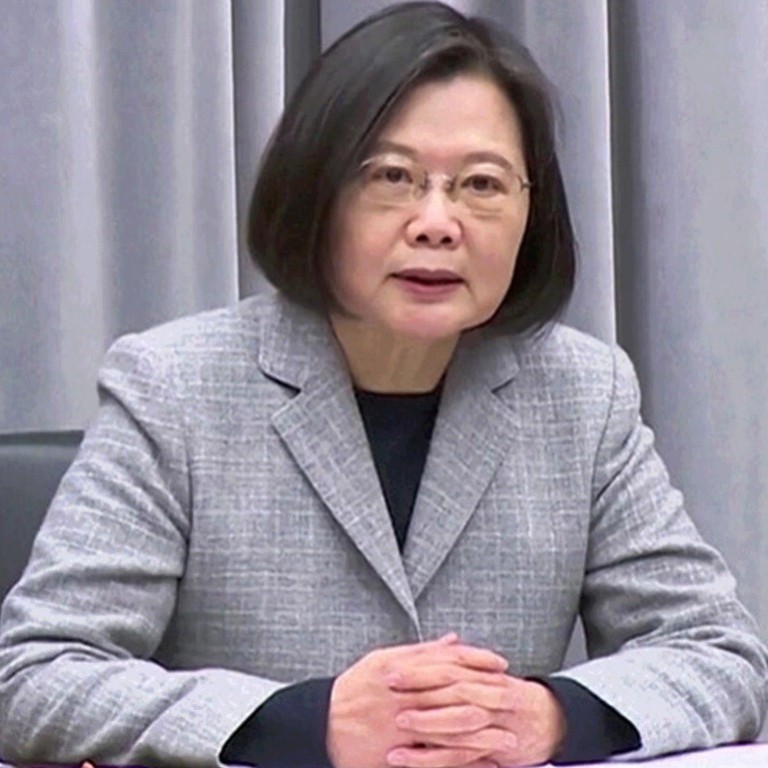 US-China tensions: Taiwan a 'model for the world', American envoy Kelly Craft says
Ambassador compliments Taiwanese President Tsai Ing-wen on Twitter after pair speak via video link
'We discussed the many ways Taiwan is a model for the world, as demonstrated by its success in fighting Covid-19,' envoy says after cancellation of her official visit to the self-ruled island
Taiwan
is in "many ways a model for the world", America's ambassador to the United Nations said on Twitter on Thursday following her conversation with the president of the self-ruled island.
US envoy Kelly Craft spoke to Tsai Ing-wen via a video link after her planned three-day visit to Taiwan from Wednesday was
cancelled at the last minute by the US Department of State
, which said it had shelved all travel plans to help ease the transition to a new administration in Washington.
A vocal supporter of Taiwan, Craft was scheduled to have lunch with Tsai on Thursday before delivering a speech on the subject of the island's position on the world stage. Instead, the pair held a videoconference, which Craft described in a tweet as a "great privilege".
"We discussed the many ways Taiwan is a model for the world, as demonstrated by its success in fighting
Covid-19
and all that Taiwan has to offer in the fields of health, technology and cutting-edge science," Craft said.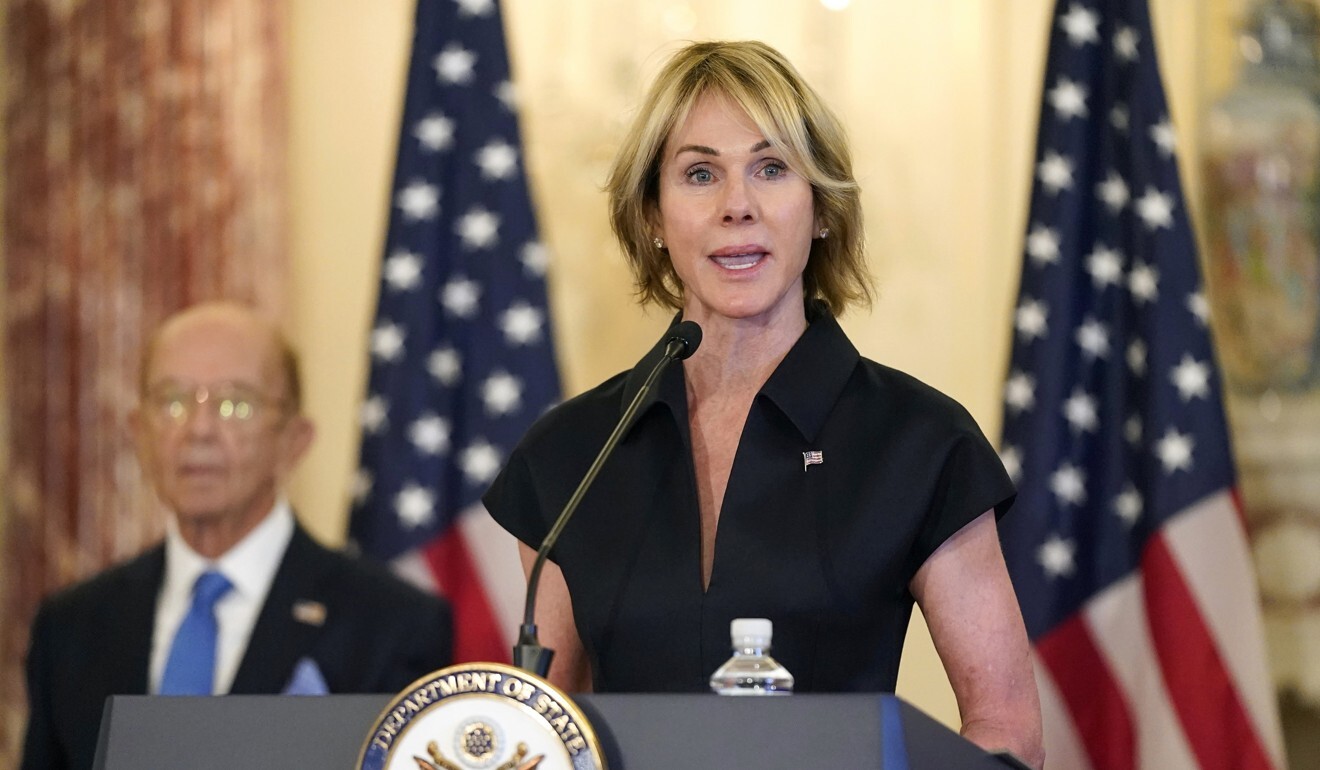 "Unfortunately, Taiwan is unable to share those successes in @UN venues, including the World Health Assembly, as a result of PRC [People's Republic of China] obstruction," she said, referring to Beijing's opposition to Taiwan joining the United Nations and its affiliated organisations.
Beijing considers Taiwan part of its sovereign territory awaiting reunification with the mainland, and has not ruled out the use of military force to achieve that. It has repeatedly said Taiwan has no place within global organisations and warned the US against having official contacts with Taipei.
Taiwan has been praised for its success in dealing with Covid-19, reporting fewer than 850 cases and just seven deaths.
"I made clear to President Tsai that the US stands with Taiwan and always will, as friends and partners, standing shoulder to shoulder as pillars of democracy," Craft said in her tweet.
Tsai said she was happy to have been able to talk to the US envoy.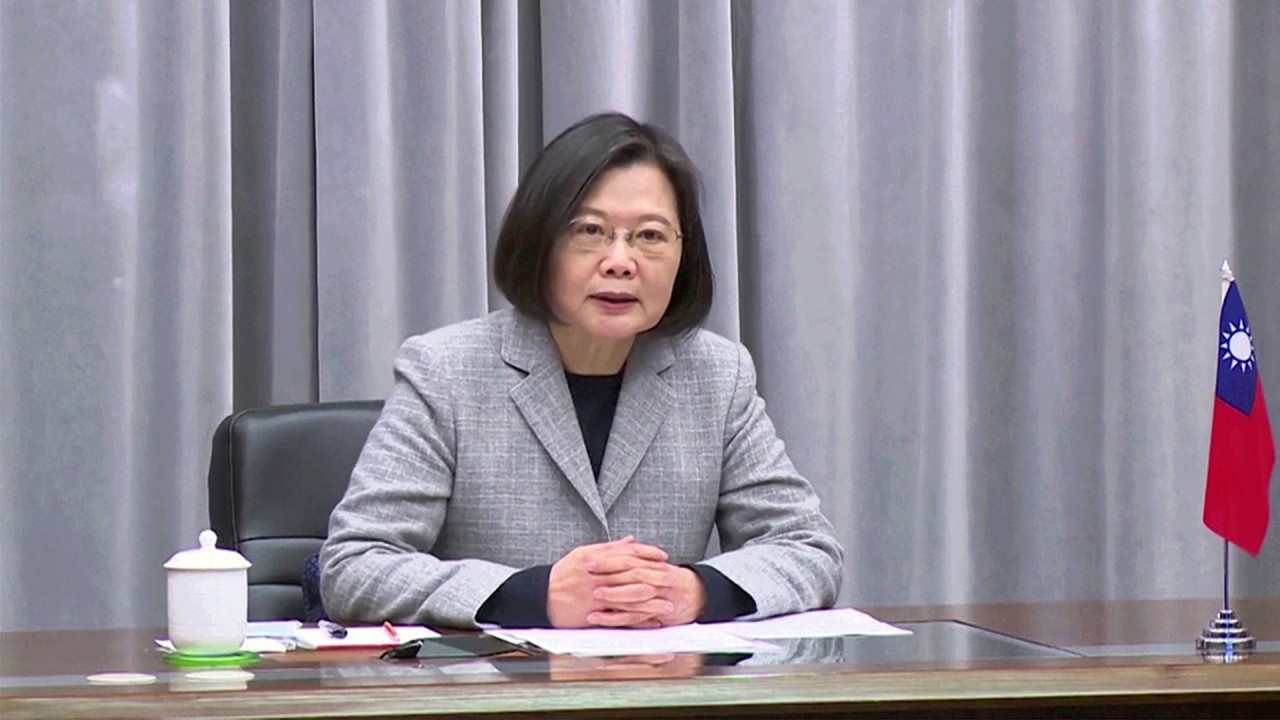 01:03
Taipei thanks Washington for 'staunch support' after US diplomat's trip scrapped
Taipei thanks Washington for 'staunch support' after US diplomat's trip scrapped
"As an ambassador who always stands up for Taiwanese people, everybody [in Taiwan] likes her very much," she said in a statement issued by her office.
"We will continue to promote our bid to join the UN and its affiliated organisations and activities, and we hope the US can continue to support us," Tsai said, adding that Craft had given her "valuable proposals" on how Taiwan could make progress in this area, though she did not elaborate.
According to the official statement, besides Tsai and Craft, the videoconference was attended by Taiwan's National Security Council secretary general Willington Koo, Taiwanese Foreign Minister Joseph Wu, US deputy assistant secretary of state for East Asian and Pacific affairs David Feith and US ambassador to Taiwan Brent Christensen.
James Liu, an accountant with a Taipei-based Japanese company, said: "I don't see the point of her [Craft] coming for a visit, given that the Trump administration is to step down in barely a week and that she has little influence, if not none, in the making of the US policy towards Taiwan and China."
He said the US had "done the right thing" in cancelling all official visits, including the planned trip to Europe by US Secretary of State Mike Pompeo.
Chen Chien-jen, a former Taiwanese foreign minister, said America should have more important things to worry about than sending officials abroad.
"It appears Pompeo just wanted to send Craft to Taiwan to provoke mainland China," he said, adding that her not going had saved the island a lot of trouble.