Asean
Get more with myNEWS
A personalised news feed of stories that matter to you
Learn more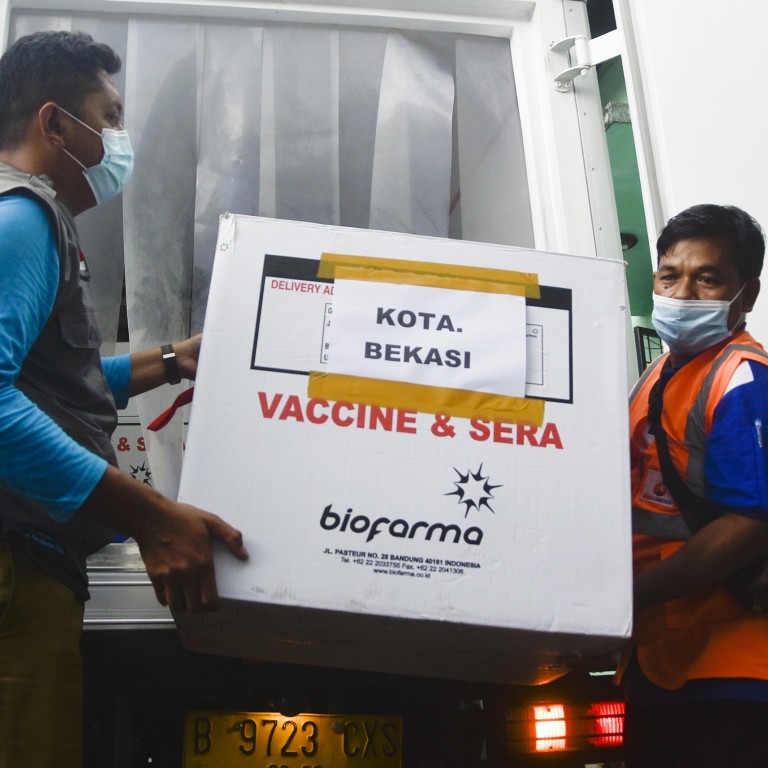 China lays groundwork for deeper ties in Southeast Asia with Wang Yi tour
Beijing's top diplomat emphasises cooperation in trade and investment to build post-pandemic recovery in the region
Visits to Asean member states intended to deepen engagement ahead of a possible shift in US policy under Joe Biden, observers say
Just days before the inauguration of president-elect Joe Biden, Chinese foreign minister Wang Yi wrapped up a four-nation mission to Myanmar, Indonesia, Brunei and the Philippines, promising Beijing's help with vaccine distribution, as well as cooperation on infrastructure and trade, to fuel the post-pandemic recovery.
It was Wang's second tour of the region since October. With his previous stops in Cambodia, Malaysia, Laos, Thailand and Singapore, he has visited nine of the 10
Asean
member states in the past four months, missing out only Vietnam – one of the most vocal critics of China's claims in the resource-rich
South China Sea
.
Observers in the region said Wang's latest visits were part of Beijing's efforts to engage and deepen its ties with its neighbours, ahead of Biden's expected push to step up relations with its allies and partners in response to China's geopolitical posturing.
Earlier this week, Biden named Kurt Campbell, a Southeast Asian specialist and an Obama administration veteran, as Indo-Pacific coordinator – a new role within the National Security Council. Campbell has signalled predictability, steadiness and clarity in Washington's future approach to China.
Kang Lin, a research fellow at southern China's Hainan University, said outgoing president Donald Trump had largely ignored regions like Southeast Asia and Africa – where Wang wrapped up a new year tour before turning his attention closer to home – and Biden was expected to make some changes.
"Against the backdrop of a new US administration which is expected to enhance its competitiveness in China's neighbouring region, China needs to make the first move by making certain levels of communications with these countries," Kang said.
He also pointed out that, among the four countries visited by Wang this week, Myanmar was about to become the Association of Southeast Asian Nations' coordinator with China for the next three years, while Brunei would be taking over as chair for the year, giving them significant agenda-setting roles in the bloc.
Hu Zhiyong, a research fellow at the Institute of International Relations at the Shanghai Academy of Social Sciences, said the main reason Vietnam missed out was that a new leadership was expected after its party congress on January 25 in Hanoi.
Lye Liang Fook, a senior fellow with Singapore's ISEAS-Yusof Ishak Institute, said Wang was laying the groundwork for China's relations with Southeast Asia by beginning the year on a good note. "But whether this positive note can continue throughout the year remains to be seen," he said.
"Staying engaged with Southeast Asia has become even more important as China's relations with key countries such as Australia, India, the United States and some European countries have run into difficulties."
During their latest meetings, neither Wang nor his hosting leaders and senior officials mentioned the US by name. Instead, they urged a boost in cooperation on trade and investment.
As part of its countermeasures against Trump's trade wars, China has significantly improved its economic integration with Southeast Asia, with Asean surpassing the European Union as its largest trading partner last year.
This is despite sporadic tensions over competing claims by China and five Asean members – Vietnam, the Philippines, Malaysia, Brunei and Indonesia – in the South China Sea, which has become
a potential flashpoint
for armed conflict between Beijing and Washington.
In the region's most populous nation Indonesia, which is in dispute with China over fishing rights off the Natuna islands, Wang and maritime and investment affairs minister Luhut Pandjaitan discussed further cooperation on trade and investment, including tourism infrastructure plans.
In a joint press conference with his Indonesian counterpart Retno Marsudi, Wang called for progress in negotiations between China and Asean on a
code of conduct for the South China Sea
. Talks have been stalled for the past year because of the Covid-19 pandemic.
Kang said the South China Sea may be on Wang's agenda, but fighting Covid-19 and beginning a post-pandemic economic recovery were now the key missions in the region. "Besides, it remains unclear how the Biden administration will carry out its South China Sea policy," he said.
Lye expects Vietnam to play a more important role in US-China rivalry. "The US will continue to regard Vietnam as a key partner in its overall strategy of responding to China. As for China, it already considers Vietnam a key country in Asean," he said.
"Moreover, as an Asean claimant state in the South China Sea, China does not want to see Vietnam play up the South China Sea issue, as Vietnam has demonstrated before its ability to draw regional and international attention to disputes with its neighbours if its interests are infringed."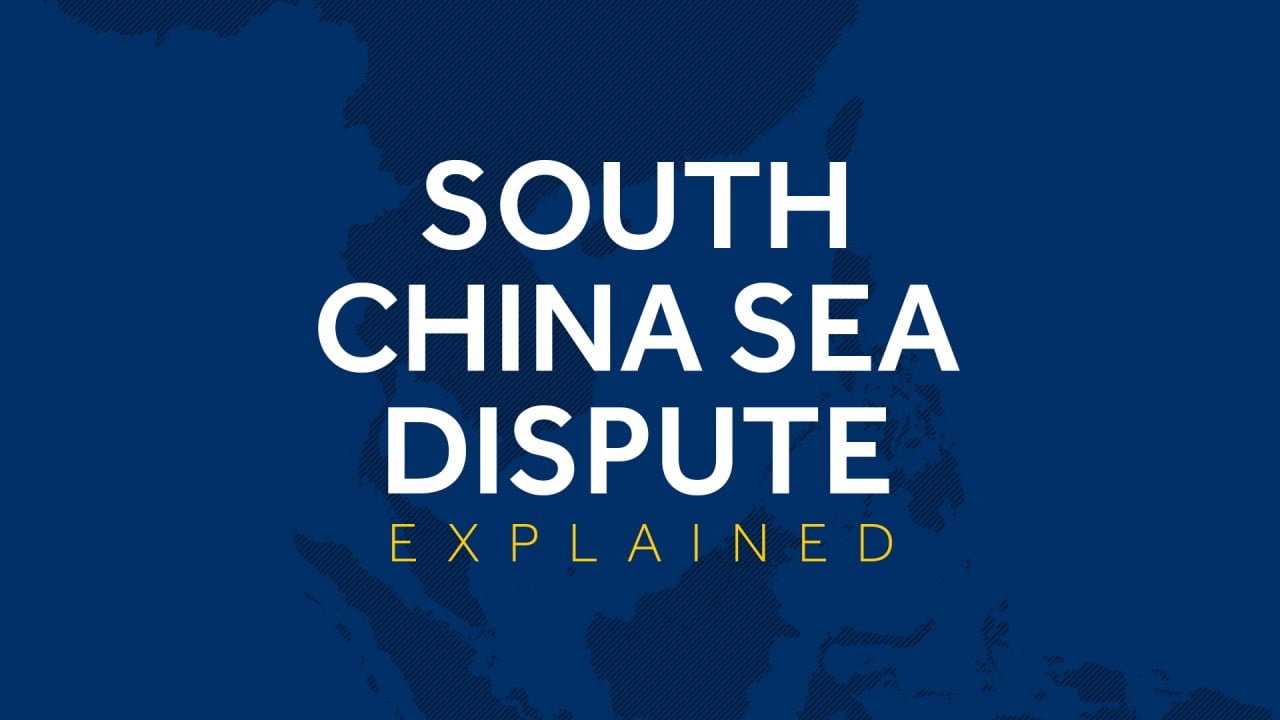 03:23
The South China Sea dispute explained
The South China Sea dispute explained
Trade and investment were also high on the agenda for Wang's visit to the Philippines, another South China Sea claimant. One day ahead of his arrival, the Chinese embassy in Manila announced "a major breakthrough" in ties with the signing of a US$400 million commercial contract to build a 3.86km (2.3 miles) bridge linking Samal Island and Davao City.
The cross-sea bridge, a flagship of President Rodrigo Duterte's ambitious "Build, Build, Build" infrastructure programme, will be funded by China with construction starting in the first half of this year.
Aaron Rabena, a research fellow with Manila-based think tank Asia-Pacific Pathways to Progress, said Wang's visit was a show of support to the Philippines – a traditional US ally – and its China-friendly leader. "As far as the Philippines is concerned, this shows how Beijing continues to regard the Philippines as an important partner under President Duterte," he said.
"With the Philippines continuing to struggle with Covid-19 and the presidential elections looming next year, it is in China's interests to show that it is behind the Philippines amid trying times and to ensure the maintenance of a robust relationship with a popular president."
This article appeared in the South China Morning Post print edition as: Wang Yi's tour lays groundwork for stronger ties in Southeast Asia