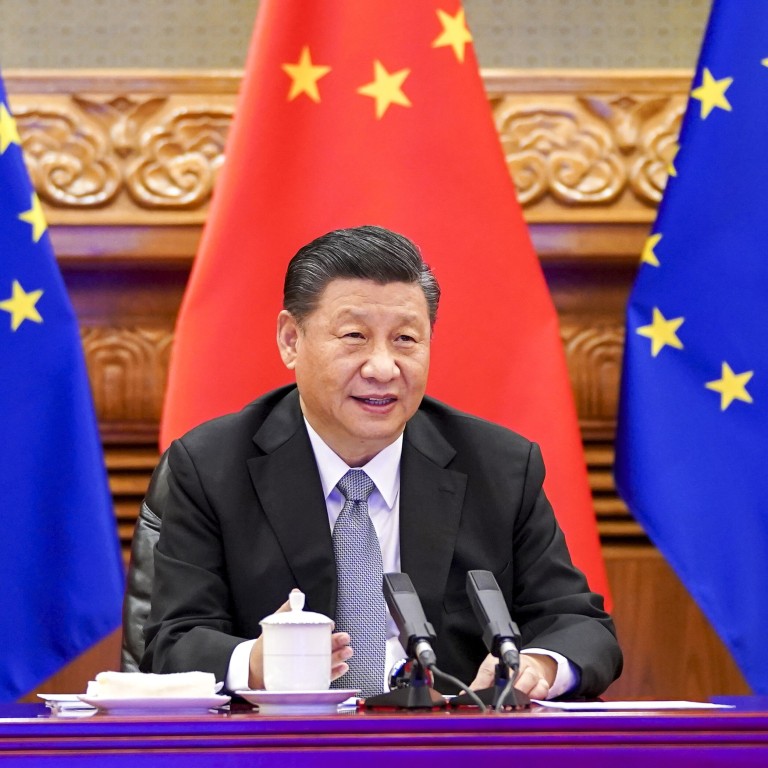 China-EU investment deal: smaller countries question whether France and Germany have their best interests at heart
One diplomat says that role played by Angela Merkel and Emmanuel Macron risks undermining the bloc's role in dealing with Beijing
Companies from the EU's big two are most heavily invested in China, while other countries would prefer to concentrate on boosting domestic economies
German Chancellor Angela Merkel and French President Emmanuel Macron's role in sealing a landmark investment deal between the European Union and China has raised questions in some other member states about whether their interests are being addressed.
An initial draft of the Comprehensive Agreement on Investment (CAI) was approved by the two sides on December 30, narrowly hitting the target set by the two sides of finishing seven years of negotiation before the end of 2020.
The final talks held over video link involved China's President Xi Jinping, European Council President Charles Michel and Commission President Ursula von der Leyen.
They were also joined by Merkel on the grounds that her country held the EU's six-month rotating presidency. The last-minute addition of Macron came as a surprise to many, however.
Germany accounts for nearly half of all European investment in China, while France has the second greatest European business presence there.
There are 5,200 German companies operating in China, with a total of €76 billion (US$92 billion) in direct investment, according to the latest figures from German industrial lobby BDI.
"Having the big countries at the table with Xi weakens the power of Brussels, and teaches Beijing that if they want something from the EU, they can just go through the big players," said one diplomat, who spoke on condition of anonymity.
"For many it was a surprise that the deal was made before the deadline. But the big companies in the big economies clearly wanted this deal badly, while many smaller countries were prepared to wait," he said.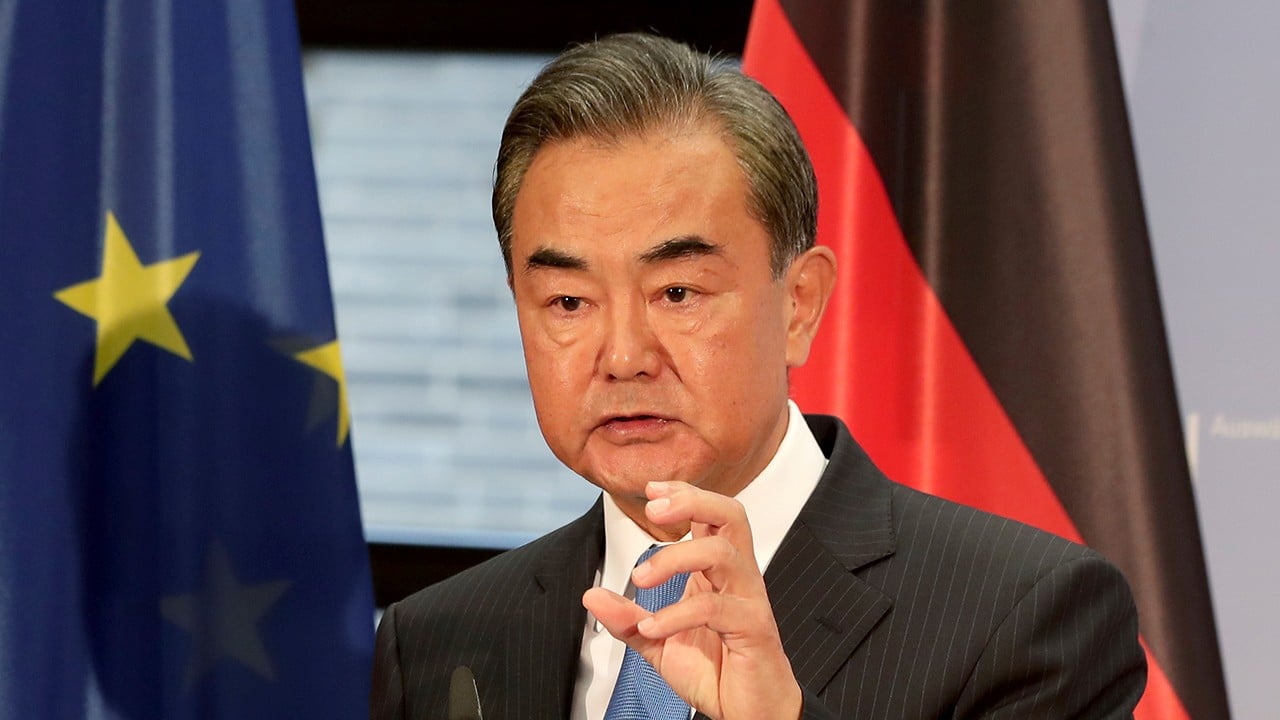 04:45
China's most-senior diplomats, Wang and Yang, conclude back-to-back visits to Europe
China's most-senior diplomats, Wang and Yang, conclude back-to-back visits to Europe
Just a week before the announcement of the political agreement to conclude the deal, Poland's foreign minister Zbigniew Rau said that a good, balanced agreement with China "is better than a premature one".
The day after the deal was signed, Ivan Scalfarotto, at the time Italy's deputy minister for foreign affairs, called the Franco-German presence "unusual" and "unjustified" in an article for the newspaper Corriere della Sera.
Smaller European countries have far less investment in China, and far fewer major international firms, and most would favour policies to boost their own economies and create jobs.
"While new opportunities for investment won't help us much, what would help us is to focus the EU's China policy more on breaking down the massive barriers to market access, so that our farmers, manufacturers and other businesses could sell more to China," said an official from a European country, speaking on condition of anonymity.
"This kind of pressure on China would have major effects on smaller countries' jobs and economies, while the effects of an investment agreement are far less significant."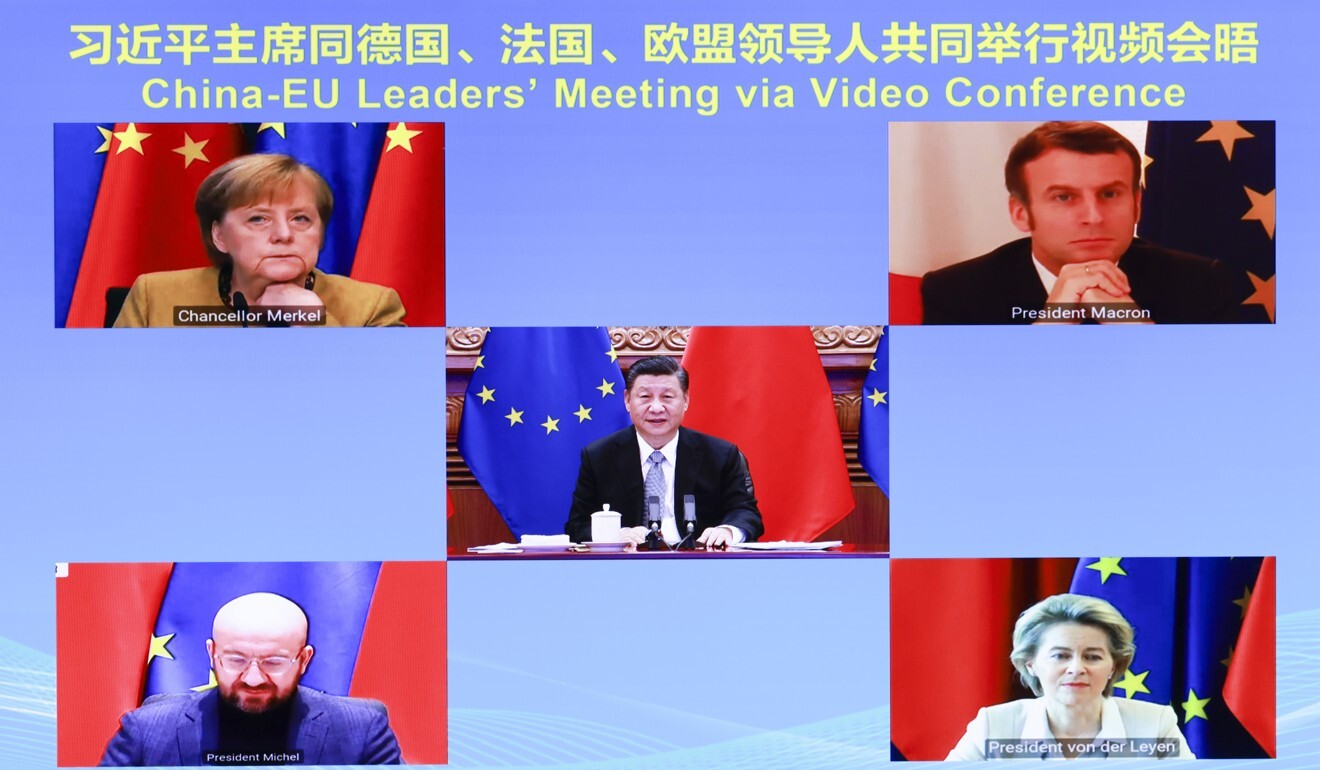 Bjorn Jerden, head of the Asia Programme at the Swedish Institute of International Affairs, said that while European countries were generally supportive of the deal, the strong Franco-German influence caused concern for some observers.
"Some people were surprised that Macron showed up, and it's still unclear in what capacity he attended," said Jerden.
"The optics were a bit strange, and while some countries are right to raise questions, no one was really going to raise a red flag to directly oppose this deal."
This was not the first time France and Germany have presented a joint front on China.
In 2019, Merkel made a surprise visit to Paris to meet Macron and Xi during his state visit. They were also joined by the Commission president at the time, Jean-Claude Juncker.
Richard Turcsanyi, programme director at the Central European Institute of Asian Studies, said the deal failed to benefit smaller countries.
"The European companies who have invested and who are capable of operating in China tend to be from larger countries. There are very few, if any, companies from Central and Eastern Europe who have invested in China and there are little prospects that thr CAI would change this," he said.
"The economic model of most of [Central and Eastern European], and partly also Southern European countries, is to attract investments, not so much to invest abroad as part of offshoring and outsourcing.
"Germany and France are the most important players in the EU, they have been the engine behind CAI as well, and with the UK out, this is likely to be the case in future".
However, he said all member states could veto foreign policy steps they do not agree with, and the European Parliament also has a say – "and they certainly can kill any initiative Germany and France come up with, including the CAI".
Relations between Beijing and Brussels have worsened since the outbreak of the global pandemic. Brussels has been critical of Beijing's poor track record on human rights and its increasingly combative diplomacy.
This article appeared in the South China Morning Post print edition as: Small E.U. countries fear being left out