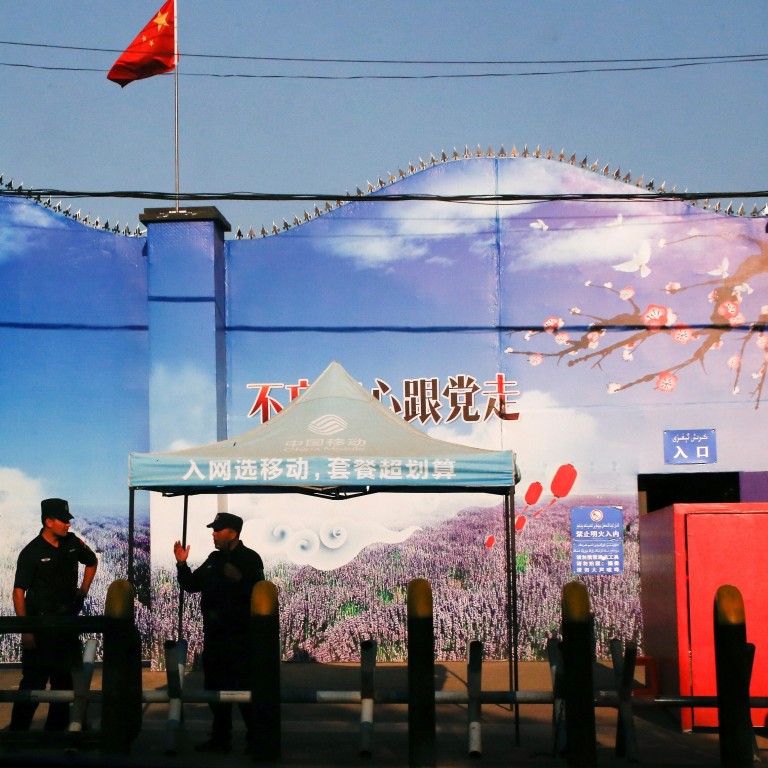 US declares China has committed genocide in its treatment of Uygurs in Xinjiang
Secretary of State Mike Pompeo makes the determination in a blow to Beijing just one day before Joe Biden takes office
Pompeo's move further escalates pressure against China's government, which had already been voiced its displeasure with sanctions Washington has placed
US Secretary of State Mike Pompeo on Tuesday accused China of "genocide and crimes against humanity" for the country's treatment of Uygur Muslims in its far-western region of
Xinjiang
, using his last full day as America's top diplomat to issue a final blow against Beijing.
Pompeo's accusations include arbitrary imprisonment of more than a million Uygurs, Kazakhs, Kyrgyz and other ethnic minority groups in Xinjiang, as well as torture and forced labour inflicted on these groups, and is consistent with comments President-elect Joe Biden has made.
"Since at least March 2017, local authorities [in China] dramatically escalated their decades-long campaign of repression against Uygur Muslims and members of other ethnic and religious minority groups," Pompeo said.
"Their morally repugnant, wholesale policies, practices, and abuses are designed systematically to discriminate against and surveil ethnic Uygurs as a unique demographic and ethnic group, restrict their freedom to travel, emigrate, and attend schools, and deny other basic human rights of assembly, speech, and worship," he added.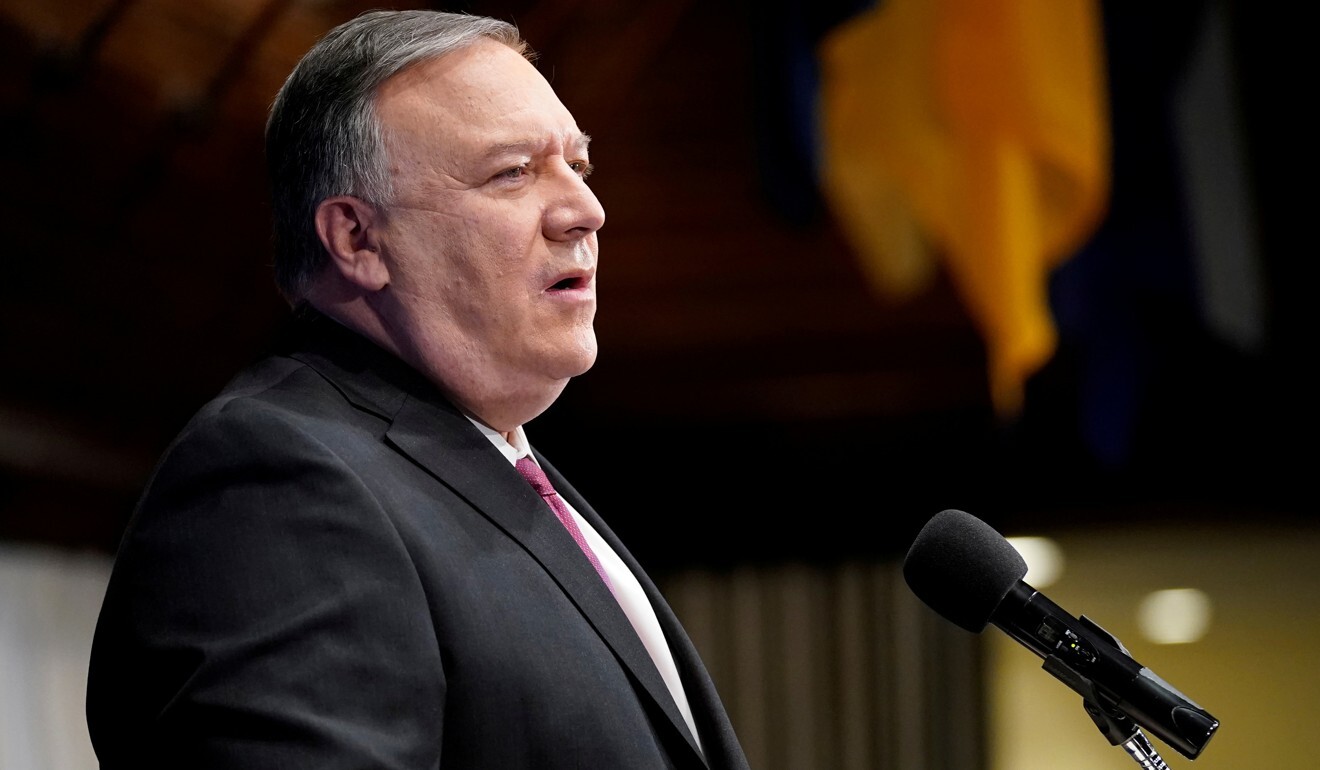 "Since the Allied forces exposed the horrors of Nazi concentration camps, the refrain 'Never again' has become the civilised world's rallying cry against these horrors."
Spurred by deadly measures taken against Jews and other minority communities during World War II, the Genocide Convention was the first human rights treaty adopted by the General Assembly of the United Nations in 1948, signifying "the international community's commitment to 'never again' after the atrocities committed" during the global conflict, according to the UN's Office on Genocide Prevention and the Responsibility to Protect.
The convention requires all countries "to take measures to prevent and to punish the crime of genocide, including by enacting relevant legislation and punishing perpetrators, 'whether they are constitutionally responsible rulers, public officials or private individuals'," according to the UN office's website.
Pompeo's move further escalates pressure against China's government, which had already been voiced its displeasure both with sanctions Washington has placed on government officials deemed responsible for repressive policies against Uygurs and further reactions by Europe and Britain to reports of these policies.
A representative of the Chinese embassy in Washington slammed Pompeo's move, calling the accusation a "lie" and measures taken by authorities in Xinjiang "anti-violence, anti-terrorism, anti-separatism and de-radicalization".
Pompeo "ignores facts and makes groundless attacks on the Chinese government's policy on Xinjiang," the representative said. "This is a gross interference in China's internal affairs and a serious violation of international law and basic norms governing international relations. The Chinese side expresses its strong concern and firm opposition to it."
Other US government measures aimed at halting possible human rights violations in Xinjiang include
passage of the Uygur Human Rights Policy Act
, which requires greater US scrutiny of potential human rights abuses in the region and demands that Chinese officials deemed responsible for violations be subject to economic sanctions and barred from entering the US. President Donald Trump signed that bill into law in June.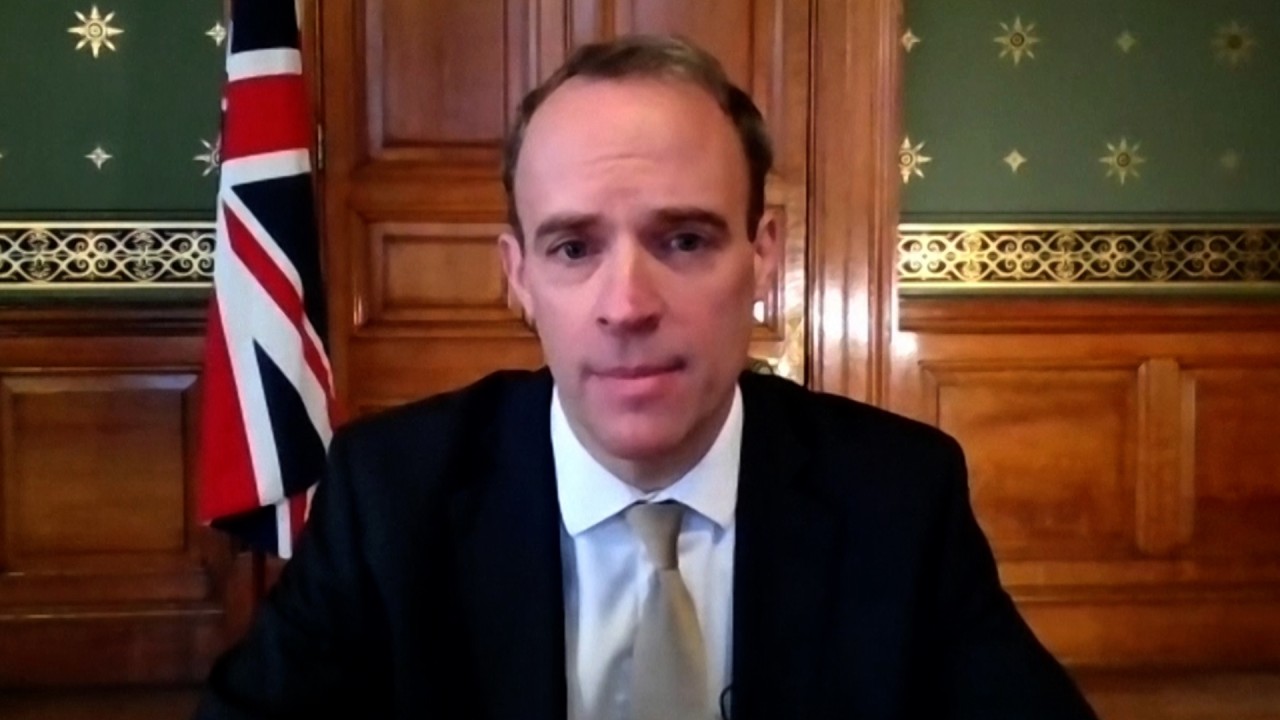 02:51
UK Foreign Minister Dominic Raab on Hong Kong activists and Xinjiang Uygurs
UK Foreign Minister Dominic Raab on Hong Kong activists and Xinjiang Uygurs
Beijing has consistently denied the existence of forced labour camps in Xinjiang, and says that actions rolled out in the region are educational measures to tackle terrorism.
The Chinese government is fighting other rules and guidelines aimed at halting at blocking exports of products from Xinjiang.
US lawmakers of both parties, many of whom have sponsored or supported legislation that restricts companies from sourcing products that might have been produced through forced labour in Xinjiang, praised Pompeo's move.
"The United States does not apply these terms lightly," said Representative Michael McCaul of Texas, the top Republican on the House Foreign Affairs Committee. "I hope today's designation will motivate the nations, businesses and people of the world to reconsider the ways they entangle themselves with a brutal communist dictatorship that is guilty of committing genocide against its own people."
"The State Department said today what we have known for some time," Representative Tom Suozzi, a Democrat from New York, said on Twitter. "China's mass internment camps, forced labour, and forced sterilization of over 1 million [Uygurs] in Xinjiang is genocide."
In his account of the alleged brutality, Pompeo's announcement highlighted the treatment of Uygur women.
He decried "coercive population control measures, including forced sterilisations, forced abortion, forced birth control and the removal of children from their families" in Tuesday's announcement, touching on a recent claim by the Chinese embassy in Washington that Beijing's efforts to deradicalise Uygurs and other Muslims in Xinjiang have benefited women there.
A since-deleted tweet by the Chinese mission this month asserted that a recent study by the state-affiliated Xinjiang Development Research Centre showed that "in the process of eradicating extremism, the minds of Uygur women in Xinjiang were emancipated and gender equality and reproductive health were promoted, making them no longer baby-making machines".
China's diplomats will likely not be able to change Washington's position after Biden assumes office.
In response to reports in August that the Trump administration was planning to label China's treatment of Uygurs as genocide, his campaign representative agreed with the designation.
"The unspeakable oppression that Uygurs and other ethnic minorities have suffered at the hands of China's authoritarian government is genocide and Joe Biden stands against it in the strongest terms," Andrew Bates told Politico.
"If the Trump administration does indeed choose to call this out for what it is, as Joe Biden already did, the pressing question is what will Donald Trump do to take action. He must also apologise for condoning this horrifying treatment of Uygurs," Bates said.