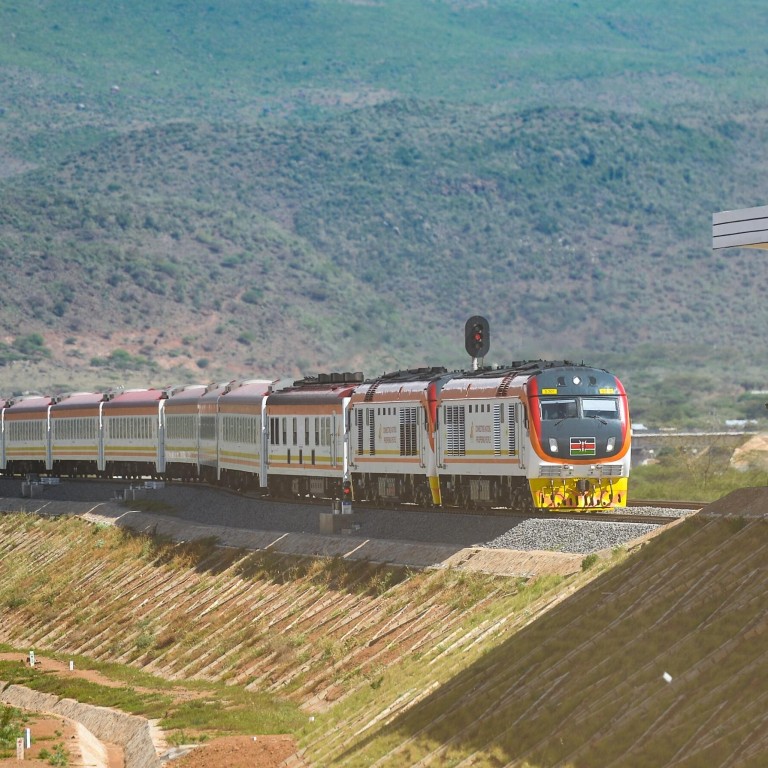 China, Kenya agree repayment holiday on US$245 million worth of debt
Deal was struck just hours before Nairobi was due to make its first repayment on a US$1.48 billion loan from the Export-Import Bank of China
East African nation became mired in debt after its tax revenue slumped because of the coronavirus pandemic
China has approved Kenya's request for a
payment holiday
on US$245 million worth of debt that was due between January and June, giving the East African nation breathing space to revive its economy, which has been ravaged by the
coronavirus pandemic
.
Kenya's National Treasury Secretary Ukur Yatani said the deal with Beijing would give the country "the opportunity and a break on the kind of liquidity that we desire".
The reprieve came just hours before Kenya was set to make its first repayment on a US$1.48 billion loan from the Export-Import Bank of China (Exim Bank) that was used to build a railway line from the capital Nairobi to the town of Naivasha in the Central Rift Valley.
"We can now use that money to honour our obligations, including continuing to finance the national government and county governments," Yatani told the media on Wednesday.
"We are happy to get the feedback that we don't need to pay now," he said.
The deal with China came a week after the Paris Club – an informal group of creditors that helps borrowers in distress – agreed to give Kenya a service holiday on US$300 million worth of debts that were due in the next six months.
The Chinese embassy in Nairobi said on Tuesday that Beijing was "ready to strengthen coordination with Kenya and assist Kenya in its efforts to address debt challenges", without giving more details.
China International Development Cooperation Agency and the Exim Bank had implemented all eligible debt suspension requests from developing nations, the mission said in a statement.
According to the National Treasury's loan register, Nairobi was supposed to make 30 payments to Exim Bank between Thursday and July 21, 2035. The interest rate had been set at 3 per cent above the benchmark London interbank offered rate.
Also, repayments on a 50 million yuan (US$7.7 million) loan for "economic and technical cooperation" are due to begin on April 1, and in September on a 660 million yuan loan used to upgrade Nairobi's electricity network.
According to the World Bank Debtor Reporting System, Kenya was due to pay China about US$499 million by the end of June.
Kenya is one of dozens of countries, including Zambia and Angola, that have benefited from Chinese debt relief. China's foreign ministry said this month that Beijing had signed payment suspension agreements with 12 African countries and provided waivers on mature interest-free loans for 15 African countries.
While analysts say the details of the deals are unclear because the terms of debt obligations are not always made public, the Chinese embassy said Beijing was committed to implementing the DSSI, which involves about US$2 billion worth of debt owed to China.