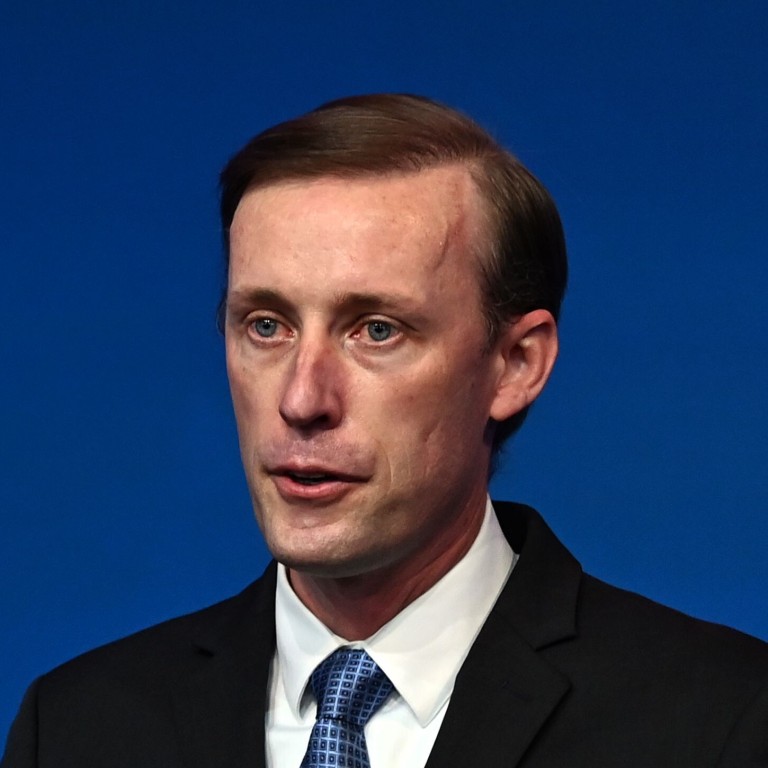 Top adviser to Joe Biden says US plans to shift foreign policy to prioritise China
Jake Sullivan, national security adviser, says Washington must repair relations with allies to build leverage against Beijing
'China is right at the top of the list of things that we've got to work together on,' he says
The Biden administration plans on responding quickly and decisively to China's increasingly assertive and bellicose policies toward Hong Kong, Taiwan, Xinjiang and beyond, the top US national security official said on Friday – building leverage by addressing significant US shortcomings and strained alliance to counter Beijing from a position of strength.
In his first major foreign policy address since taking office, US National Security Adviser Jake Sullivan said that one of the best ways to push back against China is to set a good example.
"They're pointing to dysfunction and division in the United States and saying, 'Take a look at that, their system doesn't work. Our system does,'" Sullivan said at an event sponsored by the non-partisan United States Institute of Peace.
"Step one is … to refurbish the fundamental foundations of our democracy. That goes for everything from our democratic system itself, to issues of racial inequity, to issues of economic inequality, all of the things that have contributed to the shine coming off the American model."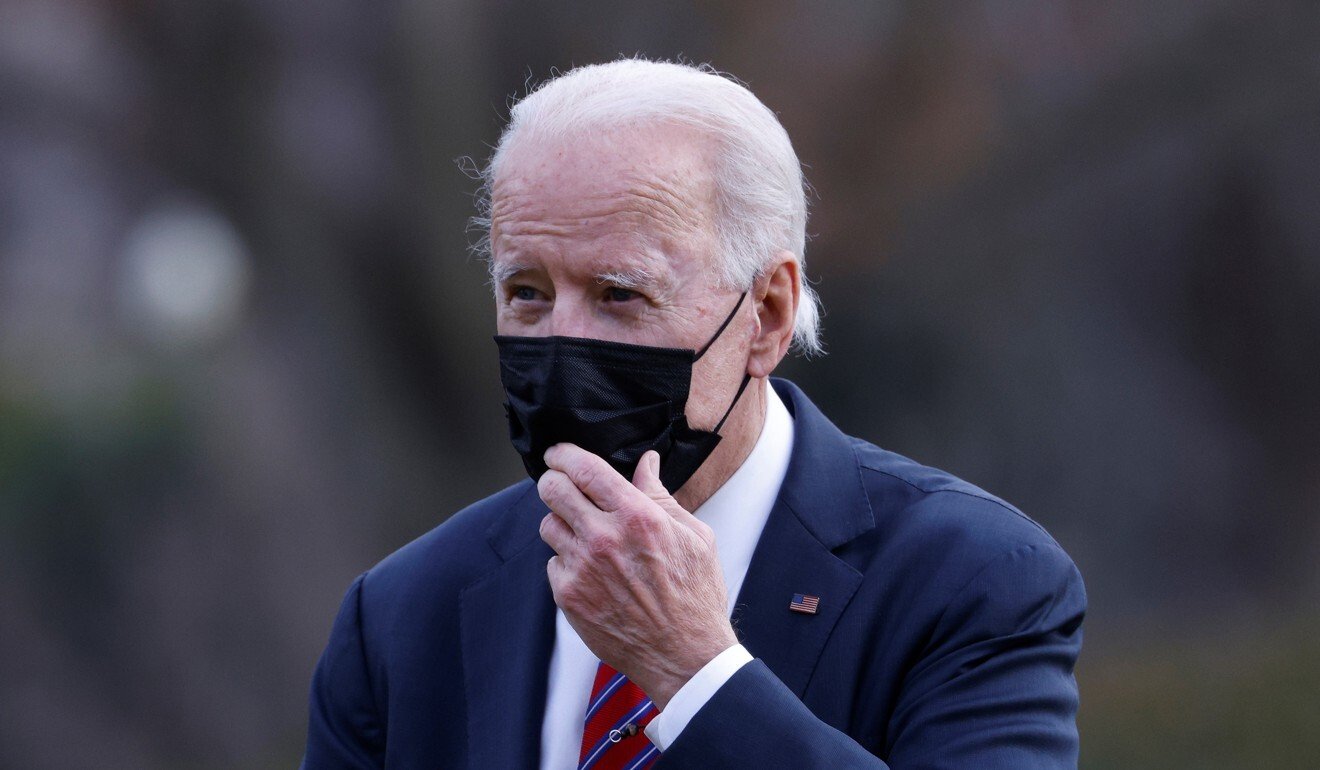 Other priorities under the new administration's China strategy include government investment for artificial intelligence, biotechnology, clean energy and other technology sectors China hopes to dominate as well as ensuring that the Defence, State and other departments speak and act with consistency, he added.
To capitalise on strength in numbers, Sullivan said, Washington would devote considerable attention to rebuilding frayed ties with its European and Asian partners who share its frustrations about China. While the US accounts for a quarter of the global economy, that share doubles when combined with allies.
"China is right at the top of the list of things that we've got to work together on and where there is work to do to get fully aligned," he said.
Sullivan did not mention former president Donald Trump by name. But the policies he outlined stood in sharp contrast to the past four years of Trump's contradictory messaging, policy by tweet, brawls with allies and deep distrust of global leadership, epitomised by the "America First" rhetoric he used.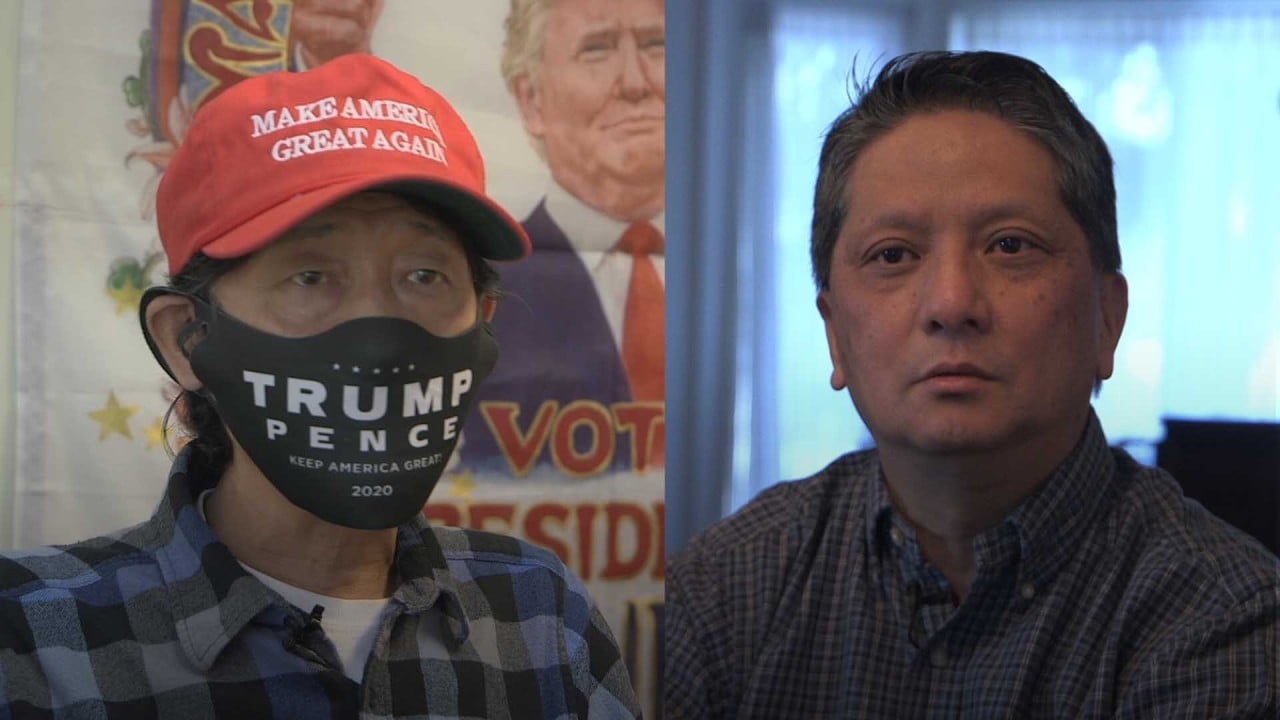 05:17
End of Trump presidency leaves Chinese-American community deeply divided
End of Trump presidency leaves Chinese-American community deeply divided
Sullivan's presentation follows accounts that the new administration is shifting its foreign policy attention to Asia from the Middle East, a theme in reports this week from Asia to Europe. "Can President Joe Biden return the US pivot to Asia?" Germany's Deutsche Welle news agency wrote Monday in a typical headline.
Sullivan is quietly restructuring the National Security Council, Politico reported on Thursday, citing sources, by downsizing his Middle East team and building up the agency's Asia crew.
The Biden administration would hardly be the first to announce a strategic pivot to Asia. The administrations of George W. Bush and Barack Obama both promised similar realignments only to see the Islamic State, the Iran nuclear deal, Libyan and Syrian conflicts, war and bombings pull their attention back to that volatile region.
President Joe Biden has already reversed many of Trump's policies through executive orders, but the two administrations are in broad agreement on China policy, if not always on approach, according to Sullivan and his fellow panellist Robert O'Brien, Trump's last national security adviser.
That includes a shared view about the importance of the "Quad" – the US, Japan, India and Australia – as a foundation of American foreign policy in the Indo-Pacific region facing China, they said.
"We have a very assertive, rising China that has become the No 1 geopolitical challenge to the United States and will be for a generation," O'Brien said. "It's a major issue. And I think we've developed a bipartisan consensus there."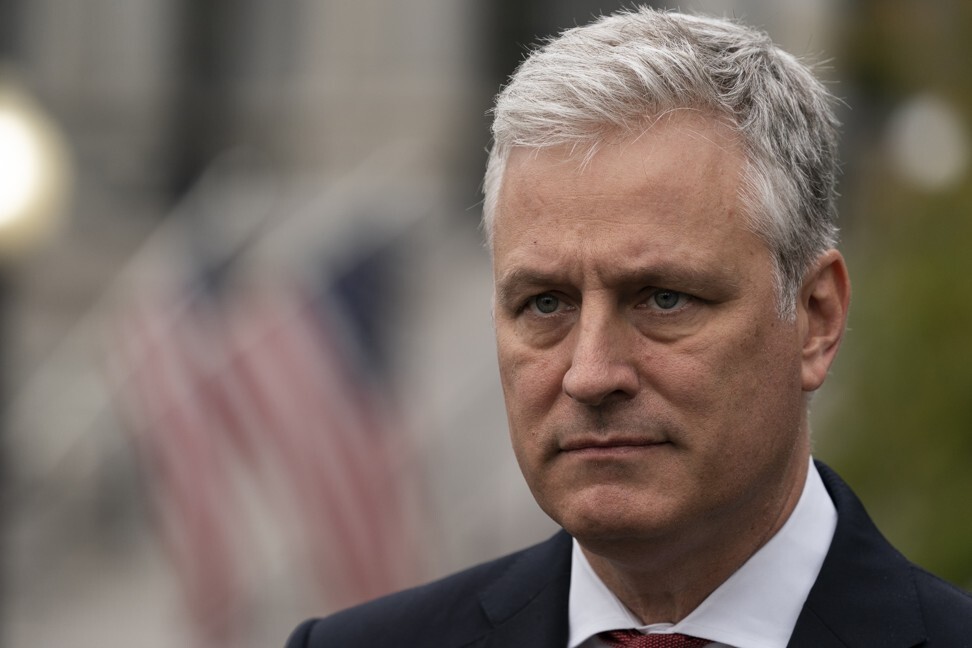 O'Brien said that the US must remain vigilant as China's efforts to acquire strategic technologies shift to Israel and Europe now that it finds its access to Silicon Valley increasingly blocked. "As we tighten on what they can buy, they'll look elsewhere," he added.
Friday's event, "Passing the Baton 2021: Securing America's Future Together", comes as many Western democracies are in crisis.
The institute has sponsored such events for the past 20 years when US administrations have changed, largely as an example of the peaceful transfer of power for developing countries.
But this one came after the US system was sorely tested by Trump's refusal to concede the November election, his baseless claims of voter fraud and willingness to stand by violent supporters who stormed the Capitol on January 6 that led to the deaths of five people, including a police officer.
The House of Representatives impeached him for inciting insurrection, and his Senate trial on the charge will begin next month.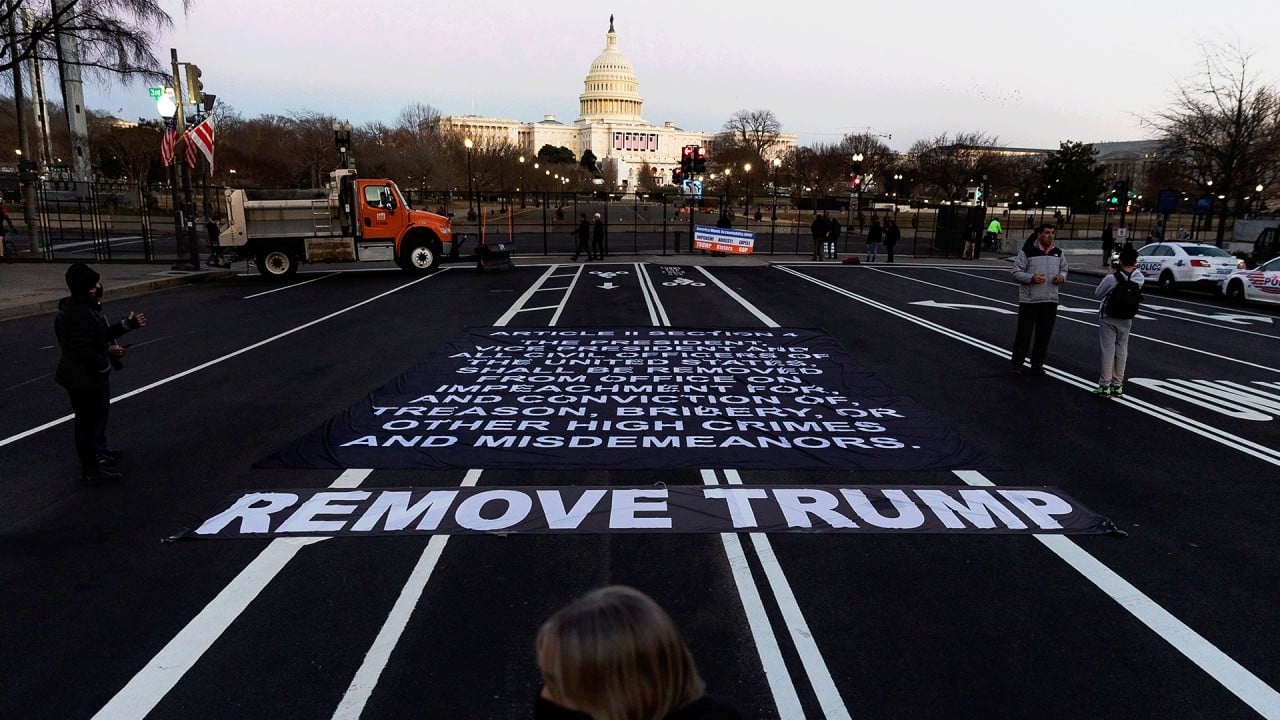 03:48
US House impeaches Trump for inciting deadly Capitol attack
US House impeaches Trump for inciting deadly Capitol attack
"This year, we gather in the wake of a violent insurrection against our Capitol, the symbol and foundation of our democracy," said Stephen Hadley, an institute board member and a national security adviser to George W. Bush.
"The insurrection was marked by hateful expressions of white supremacy and anti-Semitism. These never are and never can be tolerated."
Analysts said that Trump administration policies have left a global leadership vacuum that Beijing has sought to exploit, but that returning to long-standing US policies – addressing human rights violations and rebuilding alliances – can help repair the damage.
"We can bring back a robust policy process based on facts and expert judgment rather than on capricious tweets," said Gordon Gray, chief operating officer at the Centre for American Progress and a former US ambassador to Tunisia, citing global leadership on the pandemic and more diplomatic diplomacy.
"As we have seen, when US leadership is absent on the global stage, it leaves a void. But the United States has an opportunity to fill that void with easy early wins."
This article appeared in the South China Morning Post print edition as: US to put China on top of foreign policy list, adviser says