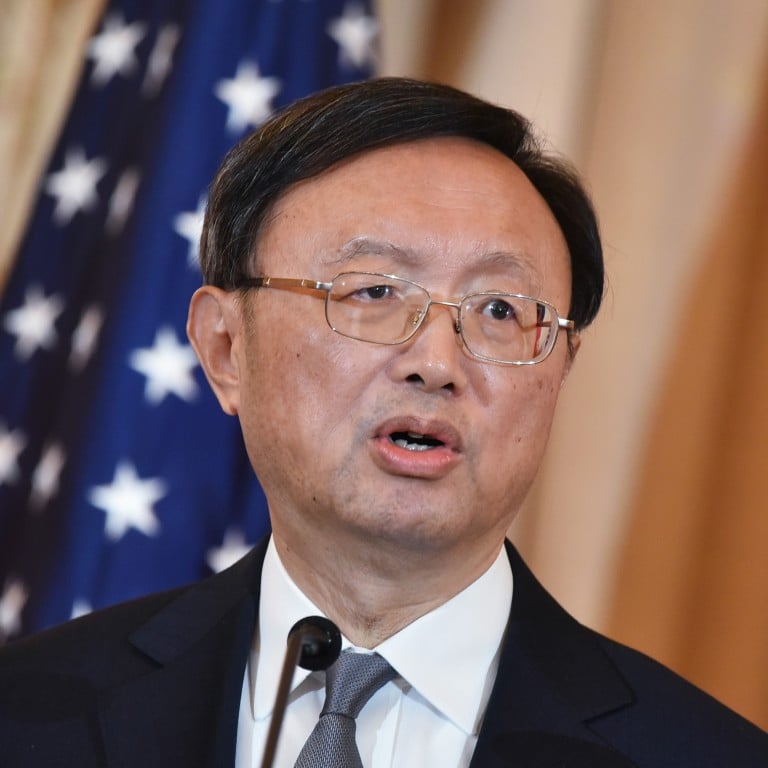 China's top diplomat Yang Jiechi tells US not to follow 'misguided' Trump policies
Foreign policy chief says relationship should not be adversarial, in highest-ranking remarks since Joe Biden's inauguration
But signals from Washington suggest relations will continue along similar path with tactical changes
China's most senior foreign policy official
Yang Jiechi
said the US under
Donald Trump
had followed "misguided policies", and called on the new administration to change course – even as comments from President
Joe Biden
's advisers echo his predecessor's tough tone on China.
"For the past few years, the Trump administration adopted misguided policies against China, plunging the relationship into its most difficult period since the establishment of diplomatic ties," said Yang, a Politburo member regarded as President Xi Jinping's most trusted foreign policy aide.
The US had an outdated mentality "of zero-sum, major-power rivalry" and needed to change to get the relationship back on track, Yang said.
His comments largely echoed appeals last week from China's ambassador to the US Cui Tiankai and foreign vice-minister Le Yucheng for the US to stop perceiving China as its enemy. But critics say the calls amount to empty rhetoric, with Beijing taking an increasingly aggressive approach across multiple fronts, including trade, technology, global and regional influence, and ideology.
Yang, who was speaking at a virtual event hosted by the National Committee on US-China Relations, is the highest-ranking official so far to comment on the bilateral relationship since Biden's inauguration nearly two weeks ago. As a Politburo member, Yang outranks Foreign Minister Wang Yi. Committee members include former US secretary of state Henry Kissinger and former US treasury secretary Jacob Lew.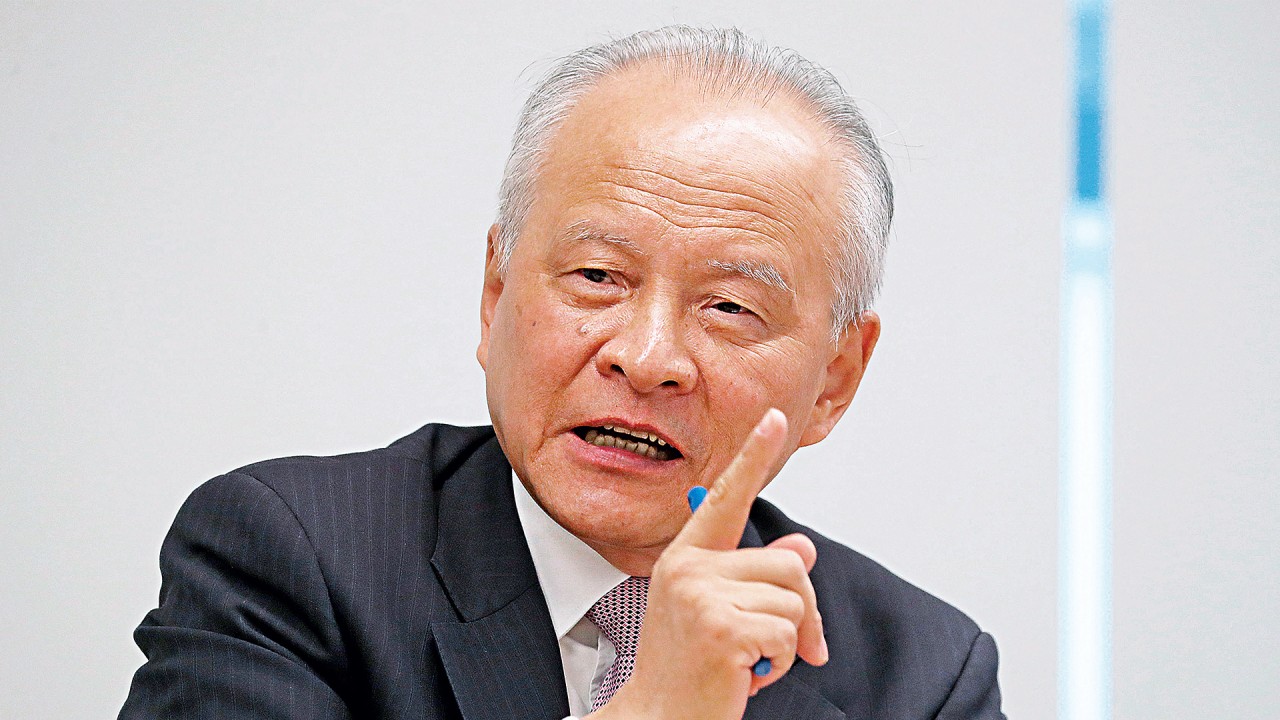 01:06
China and the US 'need cooperation, not fighting', says Beijing's envoy to Washington
China and the US 'need cooperation, not fighting', says Beijing's envoy to Washington
While Beijing has been keen for a reset in ties, Biden's team has signalled that China will be a central theme in its foreign policy, with political consensus in Washington remaining against a return to pre-Trump relations.
US Secretary of State Antony Blinken said China posed the most significant threat to US interests, and that he endorsed the Trump administration's tougher approach to China, even if he disagreed with its tactics.
Yang said normal exchanges between China and the US needed to be restored at all levels, including through the reversal of Trump-era policies such as the labelling of Chinese media outlets in the US as foreign missions and the closure of Confucius Institutes at US universities.
"I hope the new administration will remove the stumbling blocks to people-to-people exchanges, like harassing Chinese students, restricting Chinese media outlets, shutting down Confucius Institutes and suppressing Chinese companies," he said. "These policy measures are not only wrong but also unpopular."
At the same time, Yang said the two countries needed to broaden cooperation on issues such as the pandemic, while managing differences on what he described as China's "core interests", including Taiwan, Hong Kong, Tibet and Xinjiang.
"They constitute a red line that must not be crossed," he said. "Any trespassing would end up undermining China-US relations and the United States' own interests. We in China hope that the US side will fully understand the sensitivity of these issues and handle them with prudence, so as to avoid disruption or damage to mutual trust and cooperation."
The US has accused Beijing of carrying out "genocide" in Xinjiang while also criticising the political crackdown in Hong Kong, sanctioning officials and entities as a result.
Yang said trade issues between the world's two largest economies "should not be politicised" and that the two sides should both provide a "fair, open and non-discriminatory environment for each other's countries".
US businesses have long complained of an uneven playing field in China, including massive Chinese state subsidies to domestic firms and forced technology transfers.
"We need to respect each other, seek common ground while putting aside differences, keep disagreements under effective control, and expand common interests," he said.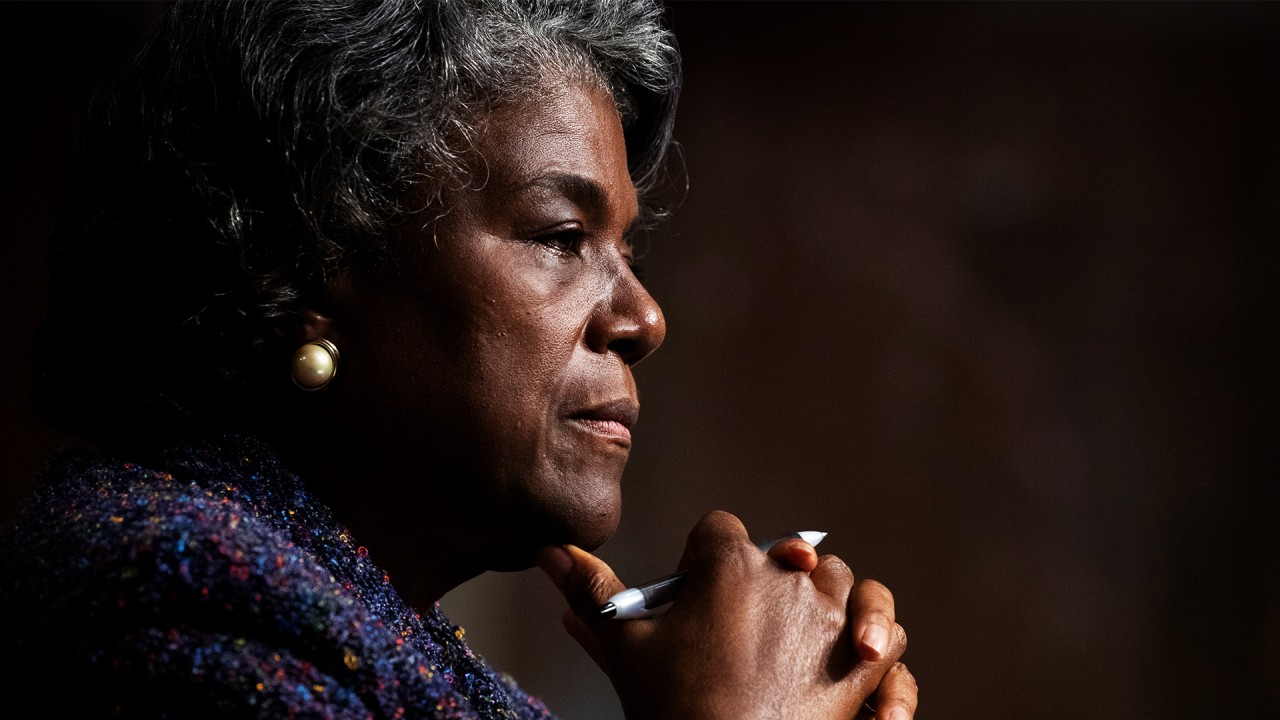 02:01
Biden's pick for UN ambassador pledges to counter China's 'authoritarian agenda'
Biden's pick for UN ambassador pledges to counter China's 'authoritarian agenda'
Yang also argued that China's ruling Communist Party and its development path had the "wholehearted support" of the Chinese people. His comments appeared to be a response to former US secretary of state Mike Pompeo's efforts to distinguish between the party – described as the "central threat of our times" – and China's 1.4 billion people, "surveilled, oppressed, and scared to speak out", according to Pompeo.
The committee said Yang would answer questions from the organisation's board of directors in a closed-door session on Tuesday, covering the potential for renewed US-China dialogue, Taiwan, the Belt and Road Initiative, Hong Kong, Xinjiang, media censorship and whether China would join the "Paris Club" of major creditor countries.
This article appeared in the South China Morning Post print edition as: Yang Jiechi urges Biden team not to follow 'misguided' Trump policies