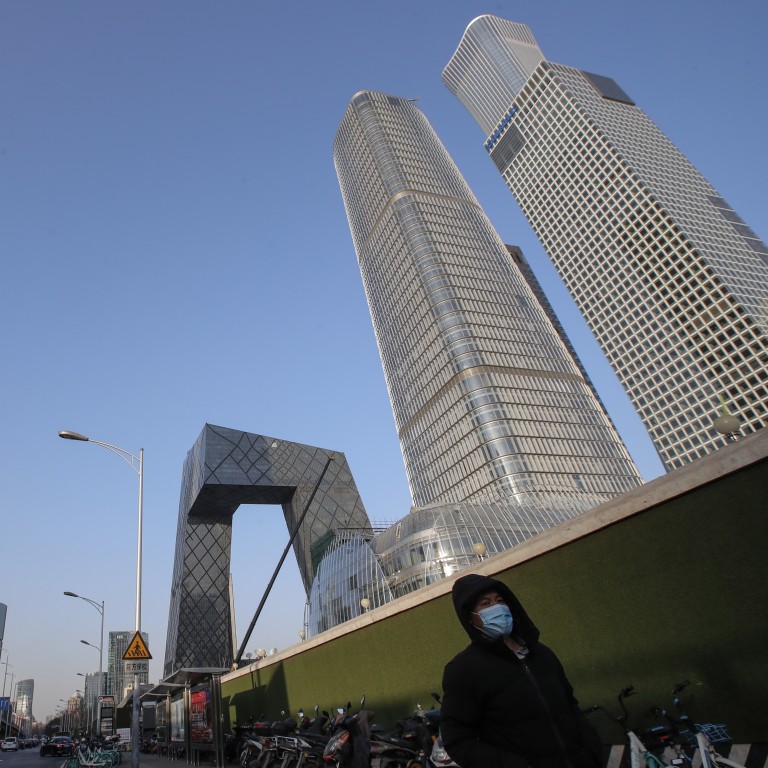 German firms upbeat about outlook for China despite US decoupling fears, survey finds
Some 96 per cent of companies polled remained committed to the market amid post-coronavirus recovery and EU-China investment treaty
Most respondents expected a more coherent approach from Washington this year but there was 'no illusion for a reset of US-China relations'
German companies have shown "evident" optimism about the outlook in China this year and most remain committed to the market despite concerns over economic decoupling from the US, according to the latest business confidence survey.
Their optimism was based on the country's post-coronavirus recovery and
the prospect of a landmark investment treaty
being agreed between Beijing and Brussels when the poll was conducted in October and November, said a report released by the German Chamber of Commerce in China on Tuesday.
Although business was hit by
the pandemic
in the first half of 2020, more than 40 per cent of the more than 500 German firms polled said their profits went up in China last year. For a quarter of the companies, profits in China remained at the same level in 2020 as the previous year.
Those results partially compensated for declines in their European and US operations, and more than 70 per cent of respondents expected their China operations to outperform other regions this year.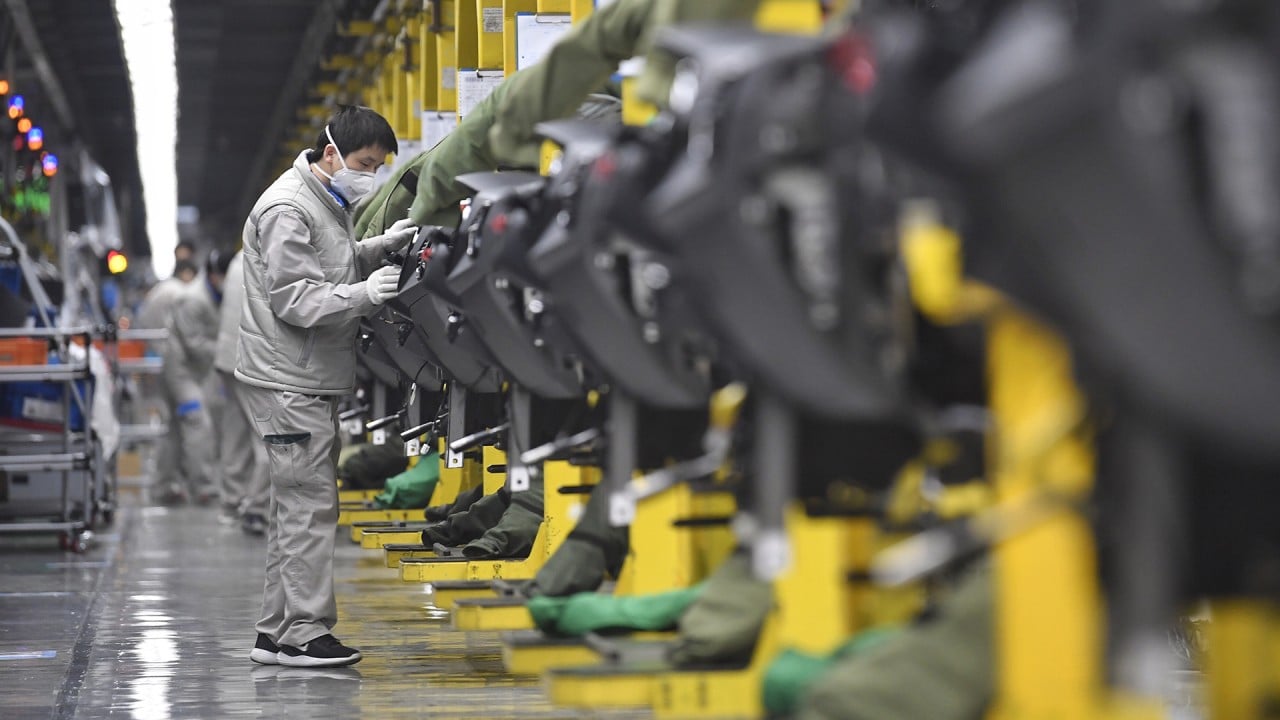 01:33
China's economy accelerated at end of 2020, but virus-hit annual growth lowest in 45 years
China's economy accelerated at end of 2020, but virus-hit annual growth lowest in 45 years
"The Chinese market is of vital importance for the German economy. This is particularly true in times of the coronavirus-related weakness in world trade and the economy," the chamber of commerce said in the report.
An "overwhelming majority", or 96 per cent, of the companies surveyed said they had no plan to leave China, and 72 per cent aimed to invest more in the country over the next two years. Only 3 per cent of the firms said they were considering leaving China but did not have any "specific plans" yet. "Optimism is evident for 2021," the report said.
European companies have grappled with the prospect of the world's two largest economies decoupling amid a trade war and rivalry over technology during the Donald Trump era.
As tensions have escalated, China's major trading partners have refrained from choosing a side, and surveys of foreign businesses in China have suggested most of them plan to continue their operations in the country because of its market potential.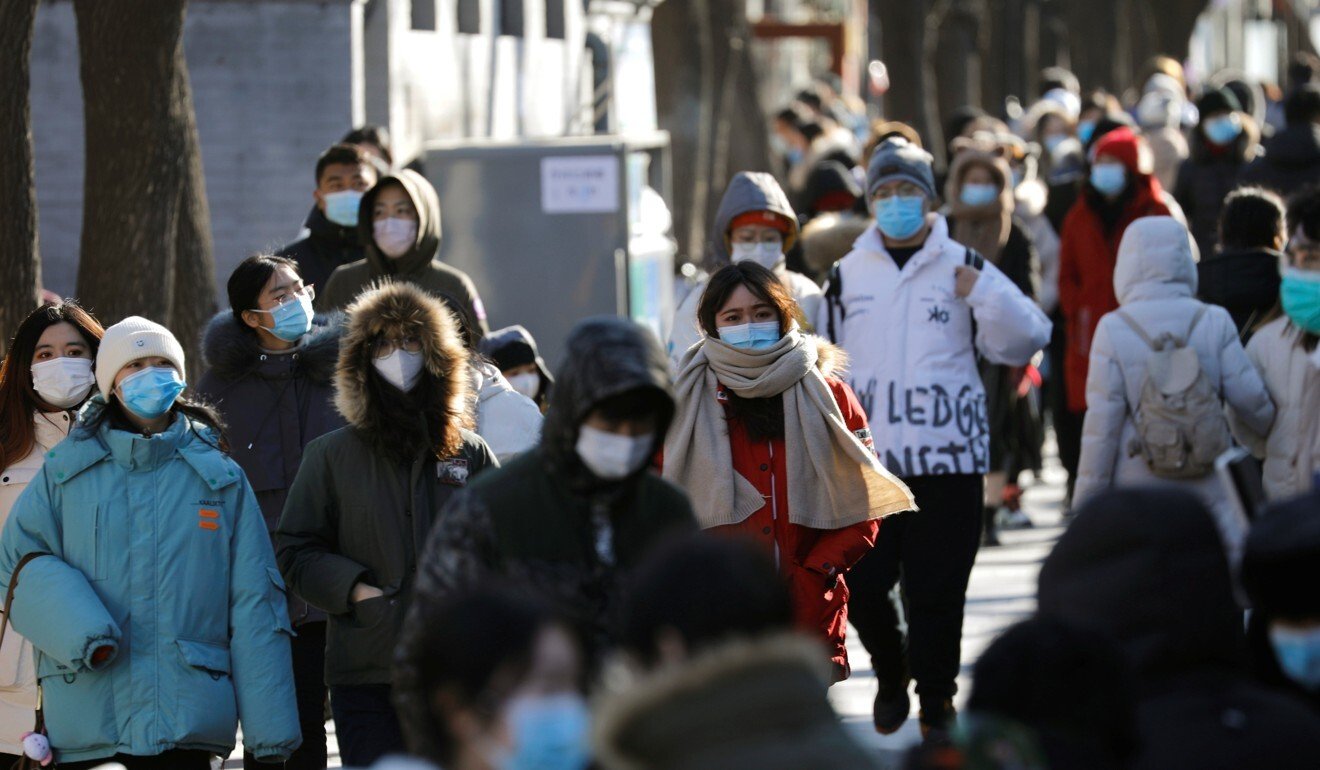 "Many key industries in China are setting the course for future developments. A local presence is important to generate sales in the Chinese market, enter into local partnerships, or closely observe tomorrow's competitors in their home market," the report said.
"The German companies surveyed see great business opportunities in China, especially with innovative technologies (58 per cent) and digital solutions (51 per cent)."
GDP in China – which has largely brought the coronavirus under control –
grew by 2.3 per cent last year
, and the International Monetary Fund has forecast 8.1 per cent growth for 2021.
The latest poll was conducted during the US presidential election, and while most respondents expected a more coherent approach from Washington in 2021, there was "no illusion for a reset of US-China relations", according to the report.
It said German businesses were concerned about economic decoupling between China and the United States, but there was also a localisation push.
"In a decoupling scenario, the German companies in China are mainly concerned about the risks of rising costs due to catering to various standards requirements in the markets and a slowdown of business in the long term," the report said.
"But they respond to this with increasing localisation of research and development, and procurement and alignment of key technologies with different standards."
Germany accounts for nearly half of all European investment in China, followed by France. There are about 5,200 German companies operating in China, which are estimated to have created some 1 million jobs. China, meanwhile, overtook France to become the second largest exporter to Germany last year after the US.
Berlin is also believed to have pushed for the conclusion of marathon negotiations on the bilateral investment treaty between the European Union and China in December.
Compared to the previous survey, fewer companies said restrictions had been a major problem for their China operations in the latest poll.
"The CAI [Comprehensive Agreement on Investment] makes China's efforts and measures in terms of market opening to European companies irreversible," said Dr Stephan Woellenstein, chairman of the German Chamber of Commerce in North China.
Companies surveyed said they expected to benefit from wider market access and more equal treatment in China as part of the deal, while facing growing competition from Chinese rivals.
But they also said internet access and speed was a major challenge for their operations, as were restrictions on data flow under China's cybersecurity law.
This article appeared in the South China Morning Post print edition as: German firms upbeat about China, survey finds