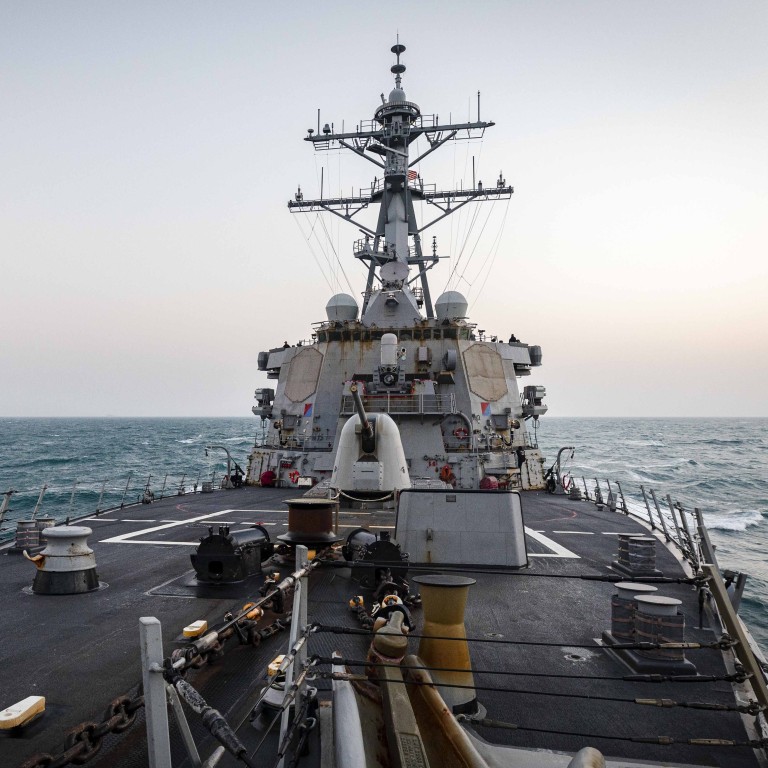 China protests against US Navy destroyer entering South China Sea waters
USS John S. McCain carries out a freedom of navigation operation in the vicinity of the Paracel Islands
It is first such operation under the presidency of Joe Biden
The Arleigh Burke-class guided-missile destroyer USS John S. McCain on Friday carried out a freedom of navigation operation in the vicinity of the
Paracel Islands
, after a sail-through of the Taiwan Strait on Thursday with Chinese warships following the transit.
It was the first such operation under the presidency of Joe Biden.
The US warship had entered within the 12 nautical miles of the island's territorial water without permission, so the Chinese navy and air force tracked and monitored it near the Paracels and "drove it away after warning", the Southern Theater Command of the Chinese People's Liberation Army (PLA) said on Friday.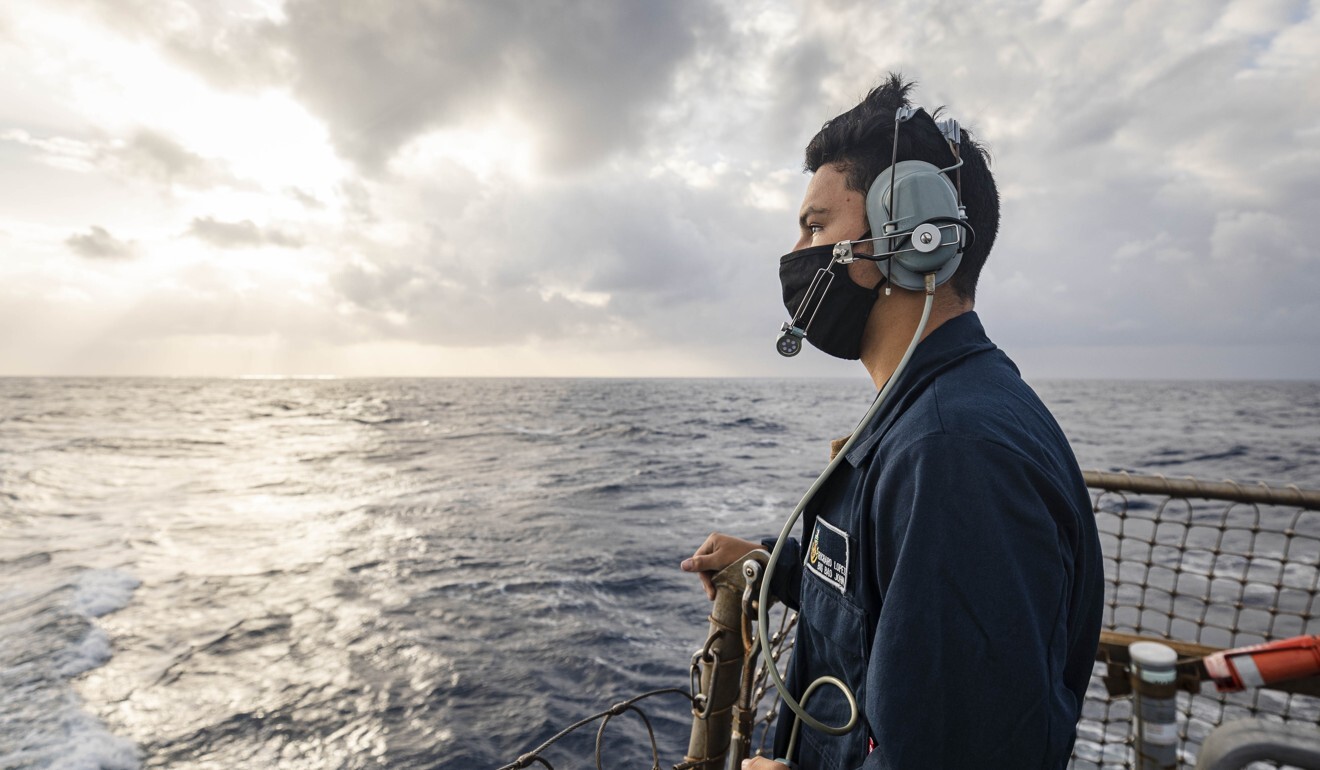 This group of islands in northwest of South China Sea are claimed by Beijing, Taipei and Hanoi, and controlled by the PLA since 1970s.
A spokesman for the PLA Southern Theater Command accused the US side of both infringing on China's sovereignty and security and disinforming the public in its later statement.
"This act of the US military is its usual tactic of 'mixed manipulation' combined of navigational hegemony and misleading public opinion," said spokesman Tian Junli, Air Force Senior Colonel. "Troops of the Southern Theater Command are always on high alert to resolutely defend national sovereignty and security and peace and stability in the South China Sea."
The USS McCain's operation on Friday was an "innocent passage" consistent with international law and the requirement for permission or advance notification by claimants was "unlawful" restriction, the US Navy 7th Fleet announced in a statement.
"The United States challenges excessive maritime claims around the world regardless of the identity of the claimant," said the US Navy's statement.
It further said the act also challenged China's straight territorial sea baselines encompassing the island group as a whole, which covers more internal waters, territorial sea, exclusive economic zone, and continental shelf than drawing baselines 12 nautical miles outside each individual island.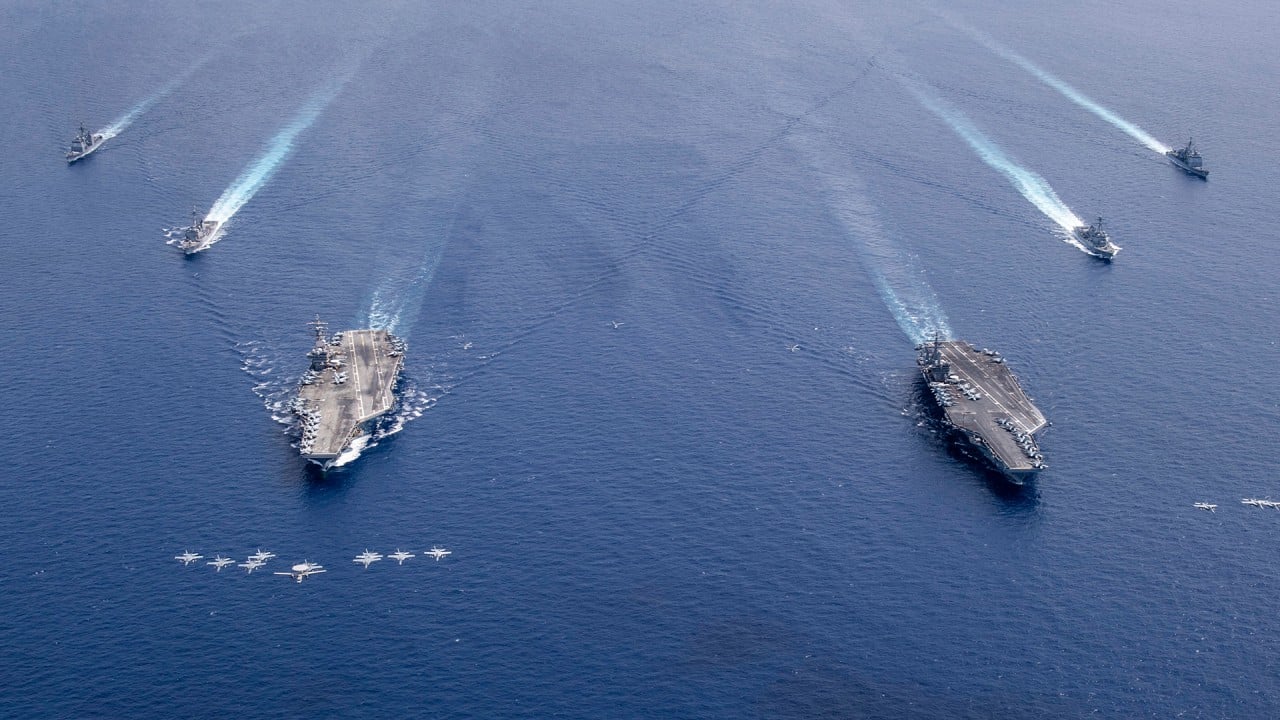 02:32
Washington's hardened position on Beijing's claims in South China Sea heightens US-China tensions
Washington's hardened position on Beijing's claims in South China Sea heightens US-China tensions
"By conducting this operation, the United States demonstrated that these waters are beyond what China can lawfully claim as its territorial sea, and that China's claimed straight baselines around the Paracel Islands are inconsistent with international law," the statement said.
The US Navy had frequently conducted similar freedom of navigation operations near Chinese-controlled islands and reefs in the South China Sea since 2015.
A day earlier, the warship home-ported in Yokosuka, Japan transited through the sensitive Taiwan Strait, which is considered another possible flashpoint for armed conflict between the US and China besides the South China Sea.