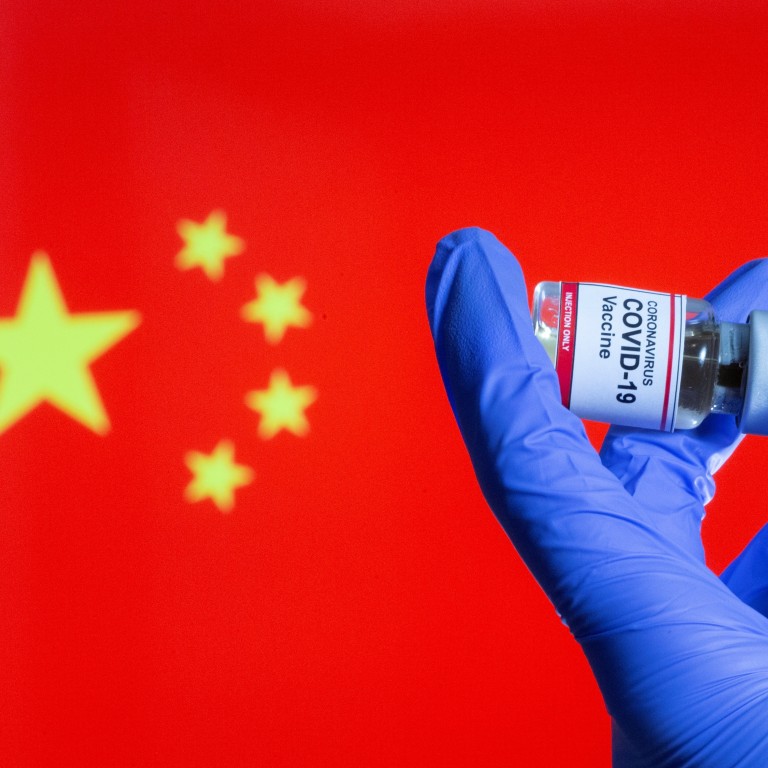 China eyes '17+1' summit as gateway to European vaccine market, but can it inject interest?
Meeting of the bloc could allow Beijing to make vaccine diplomacy push and reassert influence as US returns to multilateral stage under Joe Biden
But 17+1 forum has lost some appeal among leaders of Central and Eastern European countries, according to reports
After last year's planned in-person summit of the "17+1" group was cancelled because of the
coronavirus pandemic
, an online forum scheduled for Tuesday had yet to be officially announced by Beijing a day before it was due to happen. There was no mention of the forum at Monday's press conference by the Chinese foreign ministry.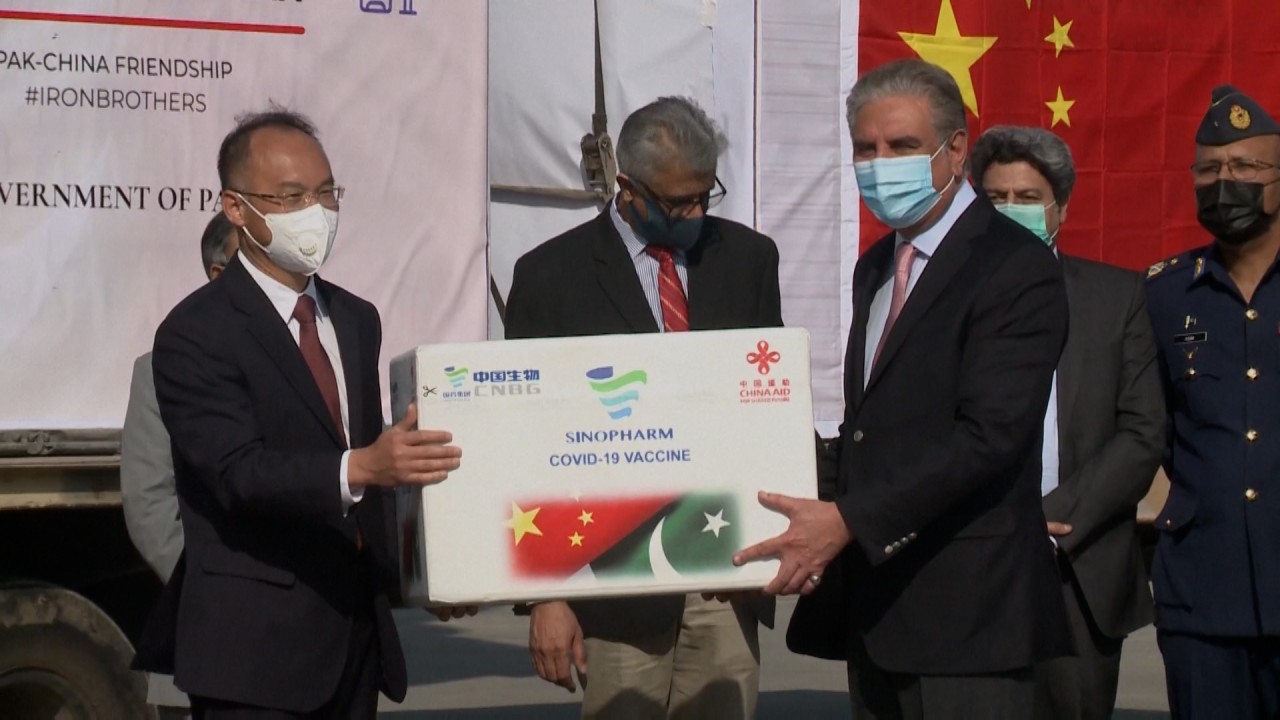 01:56
Pakistan starts Covid-19 vaccine drive with over 500,000 jabs donated by China
Pakistan starts Covid-19 vaccine drive with over 500,000 jabs donated by China
"The 17+1 summit will help China further open up the vaccine market in [CEE nations]," said Ding Yifan, a researcher at the China Development Research Centre, under the State Council, China's cabinet. "European countries dismiss vaccines produced by China and Russia, but essentially because they are fighting for market share."
Ding said that Chinese vaccines were cheaper and easier to produce, and would be "irresistible" if they entered the European market.
However, China's expansion of its domestic vaccination programme from priority groups to the rest of its 1.4 billion people has just begun.
The EU's regulator has yet to approve any Chinese or Russian vaccines, although a European Commission spokesman this month said the bloc was open to using them should they have "the right budget" and production capacities in the EU to supply them quickly enough.
Media reports in Europe said Chinese officials had embarked on an aggressive diplomatic outreach to European delegations in Beijing to bolster numbers for Tuesday's forum, after only a handful of top leaders had confirmed attendance at the online summit.
Politico reported that Estonian and Lithuanian leaders would not attend, with analysts pointing to a general malaise among the grouping, suggesting it had lost some of its early lustre.
When the grouping was established in 2012, in the aftermath of the global financial and Eurozone crises, there were high hopes for a flood of Chinese investment among the European governments involved. With some exceptions, that has failed to materialise, according to Matej Simalcik, executive director at the Central European Institute of Asian Studies.
"For most countries, the overall volume of trade [with China] has been increasing, but mostly due to the increase in Chinese exports. So for most of these countries, the trade deficit has actually grown – that's not something that they were hoping for," Simalcik said, adding that Hungary and Serbia had enjoyed the lion's share of investment of the 17 states.
Although many have seen the 17+1 as a Chinese effort to peel off some of the 12 EU members in the bloc into China's orbit and court the other five, the most China-reliant parts of Europe's economy are still in the continent's west.
Almost 50 per cent of the EU's exports to China are German, with France well behind in second place. According to the Mercator Institute for China Studies, a German think tank, China became Germany's largest export market for the first time in the second quarter of 2020.
Meanwhile, 17+1 member Poland was one of the EU's few dissenters to the China-EU Comprehensive Agreement on Investment, agreed in principle in December. It said the EU should have waited to engage with the new US administration before agreeing a sweeping deal with China.
"This [summit] came up quite suddenly from a Chinese invitation, and I think it is mostly because of the
Biden administration
and wanting to avoid them getting faster to the Central and Eastern European leaders," Marcin Przychodniak, China analyst at the Polish Institute of International Affairs, said.
"The Chinese want to set the narrative and discuss the issues which they find important with the 17+1 leaders before Biden can make some initiatives."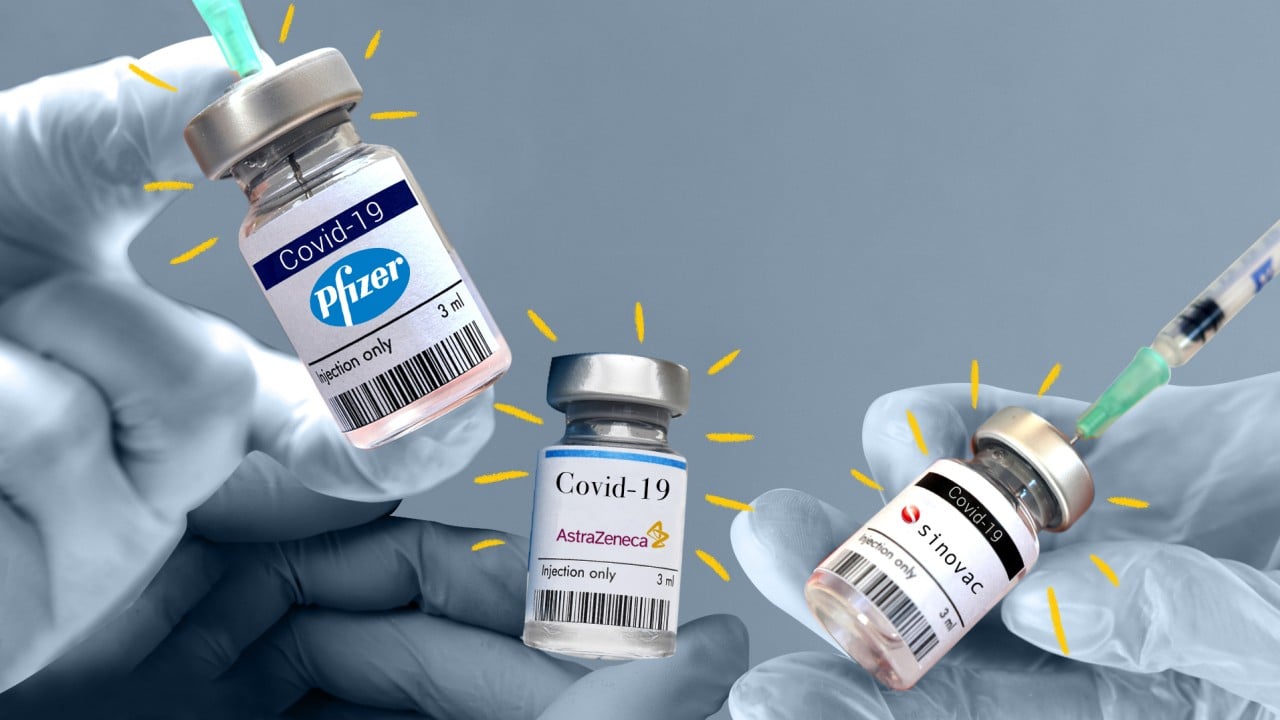 09:50
SCMP Explains: What's the difference between the major Covid-19 vaccines?
SCMP Explains: What's the difference between the major Covid-19 vaccines?
Draft guidelines proposed by Beijing and circulated among members, but yet to be finalised, suggested China was hoping the event would reinject some momentum into the bloc by securing a date and host for a physical summit in 2022, as well as support for a series of events over the next year, including a medical device summit in Hungary, a ministerial conference on trade in China and a textiles expo in Romania.
The draft, seen by the South China Morning Post, also proposed collaboration on the environment and pandemic containment.
Analysts said Beijing's relatively last-minute scramble to schedule the event suggested concerns that the bloc was drifting into irrelevance.
"The 17+1 is not in good shape," Przychodniak said. "But honestly speaking, it has never been in good shape in terms of substantial multilateral cooperation.
"It is not a multilateral initiative – it is in the image of multilateral cooperation China would like to present, but we can hardly find any examples of multilateralism within it."
This article appeared in the South China Morning Post print edition as: European vaccine market push on way