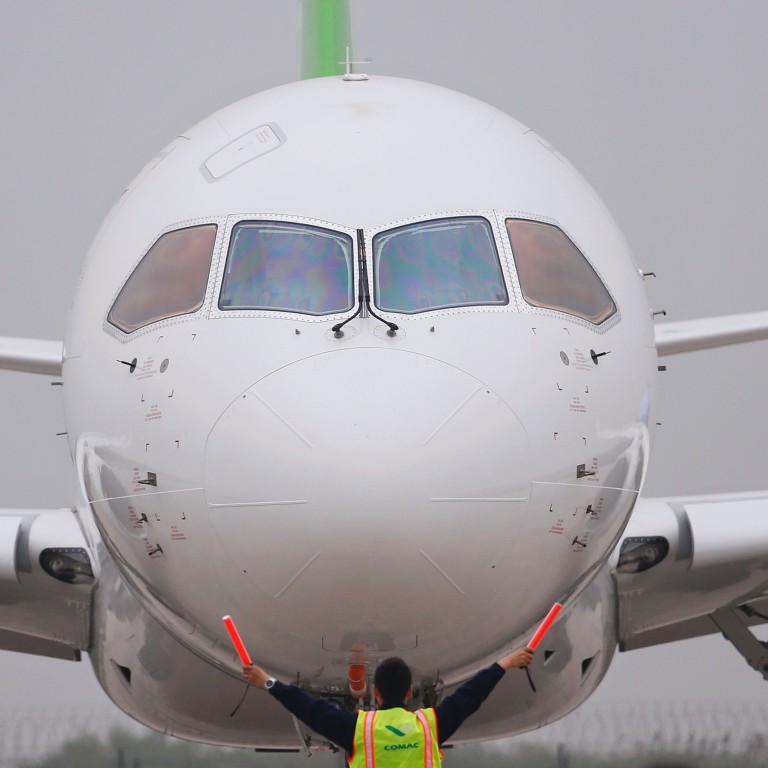 China plans for home-grown aviation excellence hit by Ukraine sanctions
Kiev bans Chinese company Skyrizon's bid for jet engine maker Motor Sich but experts say China's ambitions will be slowed not stopped
The eastern European country is caught in the middle of US-China rivalry, but currently may need Washington's support more
China's plans to use Ukrainian expertise to fast-track is aviation technology have suffered a setback, as Kiev tries to improve relations with the new US administration.
Late last month,
Ukrainian
President Volodymyr Zelensky imposed sanctions on Skyrizon, a Chinese aviation firm that has been trying to buy
Motor Sich
, the crown jewel of the Ukrainian defence sector.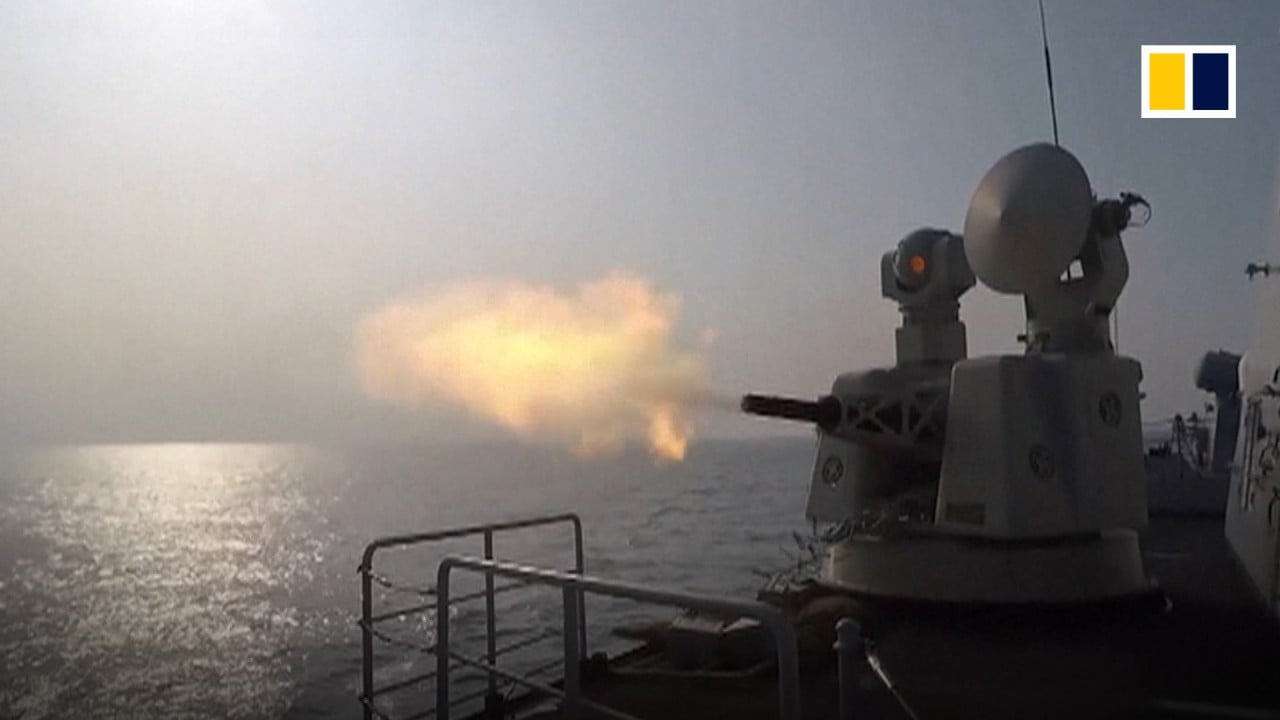 02:31
The growth of Chinese military power over the past four decades
The growth of Chinese military power over the past four decades
Skyrizon was blacklisted by the Pentagon in the last days of Donald Trump's presidency. Export restrictions were imposed on the company because of its "significant ties" to the Chinese military and its attempts "to acquire and indigenise foreign military technologies [which] pose a significant threat to US national security and foreign policy interests".
China watchers and military analysts said the Ukrainian sanctions would slow – but not stop – China's technological development.
Shukor Yusof, from research firm Endau Analytics, said Skyrizon would have to rethink its strategy after this setback.
"China will continue to make progress in the aviation sector, with or without foreign help, but the growth will be stunted if more sanctions are imposed," he said.
China has made major leaps in its military technology in recent years, but its aviation industry continues to struggle to make reliable high-performance aircraft engines, according to a US Defence Department report release last year.
"The Chinese have the know-how to build engines, but not as good as those made by Western companies. This explains why the ARJ & C919 [China's home-grown passenger jets] are using foreign propulsion systems," Yusof said.
"But, having sent missions to the moon and successfully built an aircraft carrier, it's a matter of when, not if, China gets up to speed."
China has long looked to Ukraine, which inherited roughly a third of the Soviet Union's defence industry, in its quest to upgrade its military hardware.
China's first aircraft carrier,
the Liaoning
, was a refit of the former Soviet carrier Varyag which it bought from Ukraine through a Hong Kong-based businessman. In 2017, Ukraine became China's second-biggest foreign supplier of weapons after Russia.
As one of the world's largest aviation companies – producing a wide range of turbofan, turboprop and turboshaft engines for both civil and defence planes and helicopters – the acquisition of Motor Sich was seen as a chance for China to cut its reliance on US and Russian technology.
Skyrizon reportedly obtained a 41 per cent stake in Motor Sich in early 2017 and later raised that to 80 per cent through several foreign companies, but the shares were frozen later that year, pending a review by Kiev. In 2019, Skyrizon made a renewed push to acquire Motor Sich, in partnership with Ukrainian conglomerate DCH, owned by tycoon Oleksandr Yaroslavsky.
Two days after signing a decree imposing sanctions on Skyrizon, its owner Wang Jing, and three related companies, Zelensky told US online media outlet Axios he did not consider China to be a major geopolitical threat, but would not allow it to buy a controlling stake in Motor Sich.
China's foreign ministry said Beijing was against any government imposing unilateral sanctions on Chinese companies, which it said were always asked to operate legally overseas.
Separately, Motor Sich last month agreed a record US$800 million contract with the People's Liberation Army, a deal that included 400 turbofan AI-322 engines, according to Ukrainian magazine Defence Express.
Yue Gang, a retired PLA colonel and military commentator, said mastering the production of high-performance aircraft engines would continue to be key to China's military industrial upgrade.
"Aircraft engines are the crown jewels of modern industry and a benchmark to the overall development of our industry. Our indigenous designs still lag behind in their performance and durability," he said. "Despite the deal with Ukraine being scrapped, we have recruited Ukrainian engineers. The gap for us to catch up is no longer as wide as before."
But, while China became Ukraine's top trading partner in 2019, Ukraine is in greater need of political support and military aid from Washington in its ongoing struggles with Russian-backed separatists in the eastern Donbass region.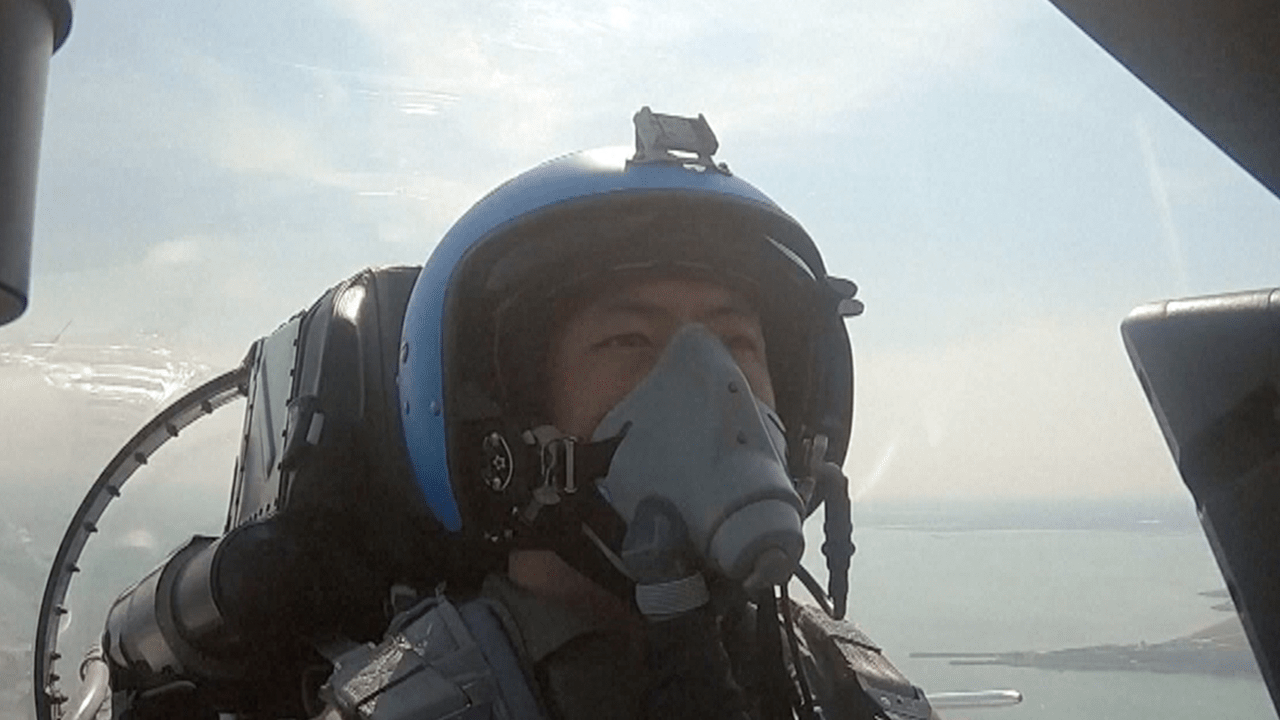 02:13
A rookie Chinese fighter pilot's engine failed mid-flight… what did he do?
A rookie Chinese fighter pilot's engine failed mid-flight… what did he do?
Former US national security adviser John Bolton pressured the Ukrainian government to block the Motor Sich acquisition during a visit to Kiev in 2019, just as Ukraine was becoming embroiled in US partisan politics over pressure from Trump for an investigation into his election rival Joe Biden.
Kiev was again dragged into the political battle in Washington late last year, at the height of the US election season, when Biden's son Hunter was under intense scrutiny over his ties to a scandal-plagued
Ukrainian gas company
.
"With its strategic location, Ukraine has always been the forefront of civilisational clashes and geopolitical rivalries," said Wang Yiwei, director of the Centre for European Studies at Renmin University. Ukraine was not only at the centre of a geopolitical tussle between Moscow and Washington, it was also caught in the middle of China and US rivalries, he added.
"[Ukraine's recent decision to sanction the Chinese companies] is a proof of allegiance to the new US administration. For Biden, by focusing on China, he can shift attention away from the scandals surrounding his son in Ukraine," Wang said.
This article appeared in the South China Morning Post print edition as: Sanctions hit Beijing's hope for aviation excellence