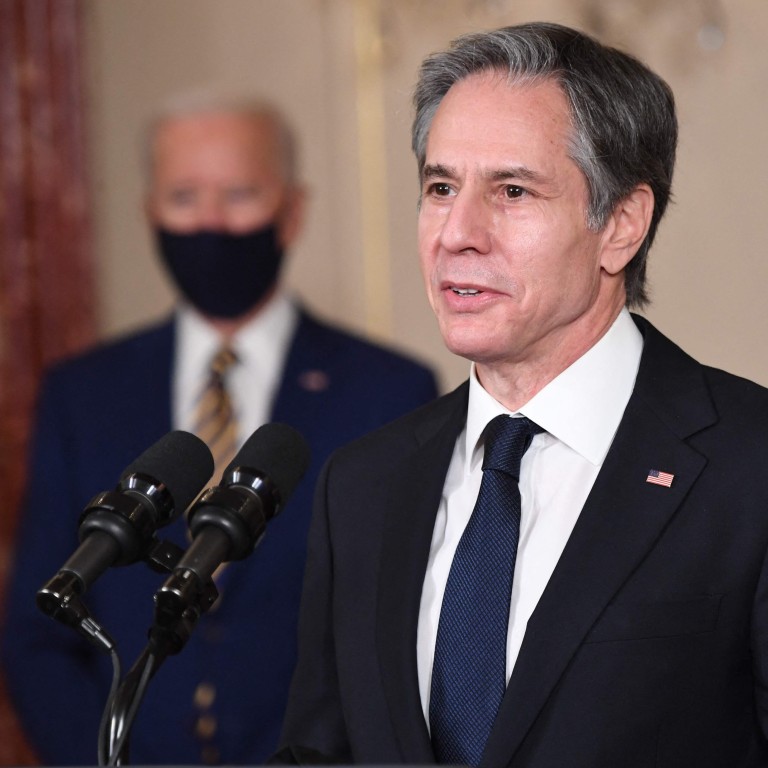 US Secretary of State to hold talks with 'Quad' members, a first step to coordinate China policy
Antony Blinken will speak with foreign ministers of Japan, Australia and India on Thursday
Spokesman calls talk 'critical to our shared goals of a free and open Indo-Pacific and rising to the defining challenges of our time'
US Secretary of State Antony Blinken will conduct talks with counterparts in Japan, Australia and India on Thursday, part of an effort to advance common goals in the Indo-Pacific region, as the new Biden administration vows to move against Beijing for alleged human rights abuses.
"This discussion with the 'Quad' foreign ministers is critical to advancing our shared goals of a free and open Indo-Pacific and rising to the defining challenges of our time," State Department spokesman Ned Price told reporters in Washington on Wednesday, referring to the quartet of countries that the US has identified as key to checking China's influence in the region.
Price also announced a virtual meeting between Blinken and his counterparts in Britain, Germany and France, also scheduled for Thursday, billing it as a follow-up to Blinken's meeting with "the E3" on February 5, when the group discussed their approach to China, Myanmar, Russia and Iran.
News of the meetings came as
President Joe Biden pledged during a CNN town hall event on Tuesday evening
that China would face "repercussions" for its treatment of ethnic minority groups in the country's northwest region. Biden said that the US would "reassert our role as spokespersons for human rights at the UN and other agencies that have an impact on [China's] attitude".
Pressed on Wednesday in a separate media briefing about the precise nature of the action Biden alluded to, White House press secretary Jen Psaki, who spoke shortly before Price, would not weigh in on specific measures the administration was considering.
"We are not in a rush," Psaki said. "We are focused on communicating and working with our partners and allies around the world."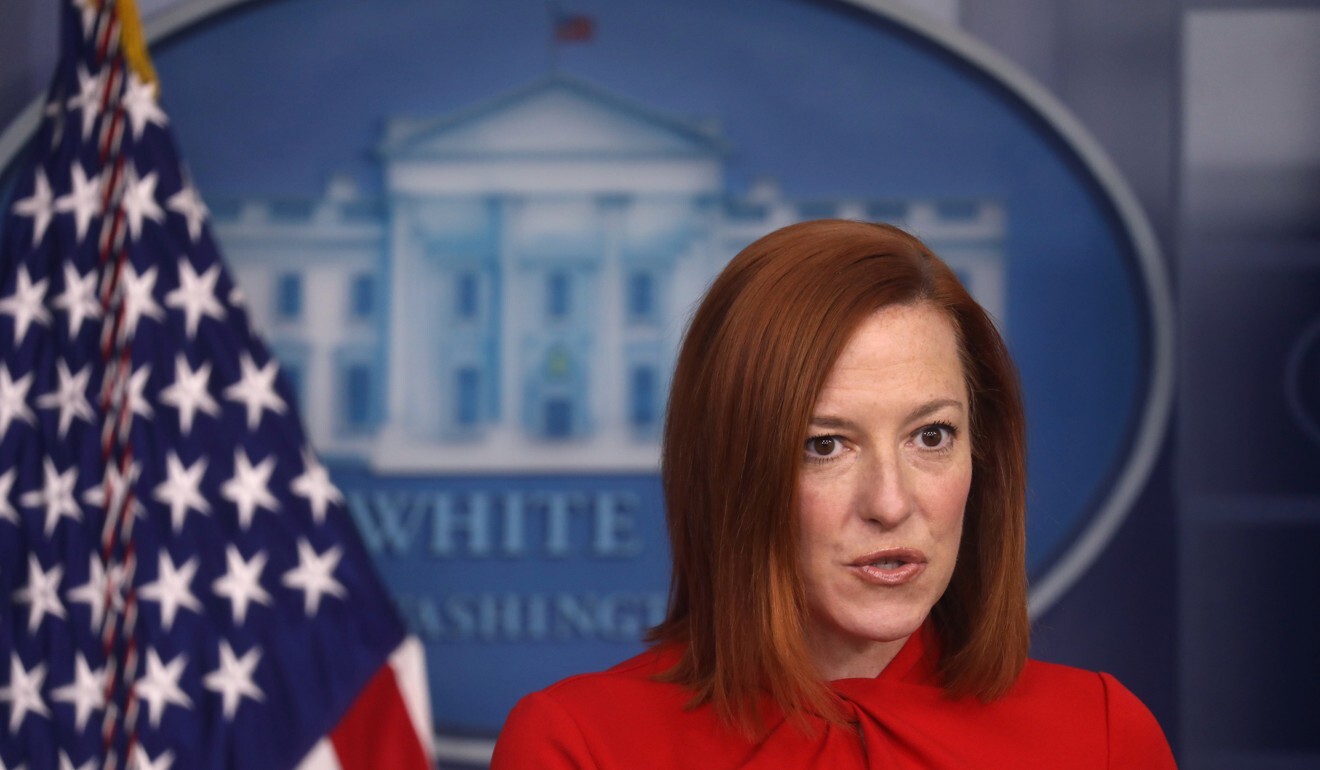 Biden will continue discussions about Beijing with other world leaders "in the weeks ahead", Psaki added.
"Our values and our priorities – whether it's human rights as it relates to the Uygurs and what they have suffered through, or the freedom of press or media – they can't take a back seat."
Psaki declined to say if Biden intended to keep in place the numerous economic restrictions on Chinese companies instituted by the Trump administration, but the new US leader has already signalled that building the Quad is one of the previous administration's few policies he intends to continue.
"Our process is to ensure that we are strengthening our economy at home," she said. "We want to come to our approach to China, to that relationship, from a position of strength."
National security adviser
Jake Sullivan said this month
that the White House sees the group of four nations as "fundamental, a foundation upon which to build substantial American policy in the Indo-Pacific region".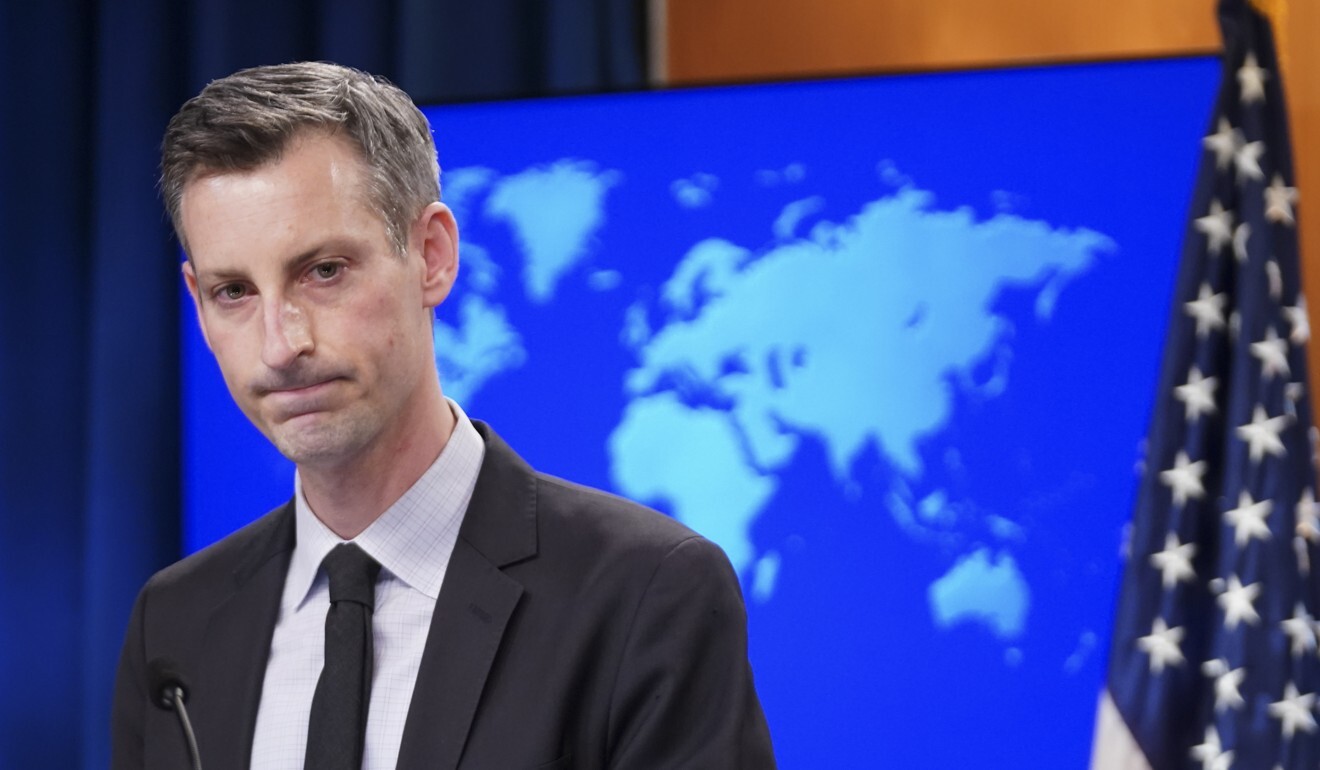 In addition to Thursday's meetings, Blinken will participate in the European Union's Foreign Affairs Council at the invitation of EU High Representative Josep Borrell on February 22, Price said.
Blinken "is pleased to accept the invitation as an opportunity to demonstrate the US commitment to repair, to revitalise and to raise the level of ambition in the US-EU relationship and relations with EU member states", he said.