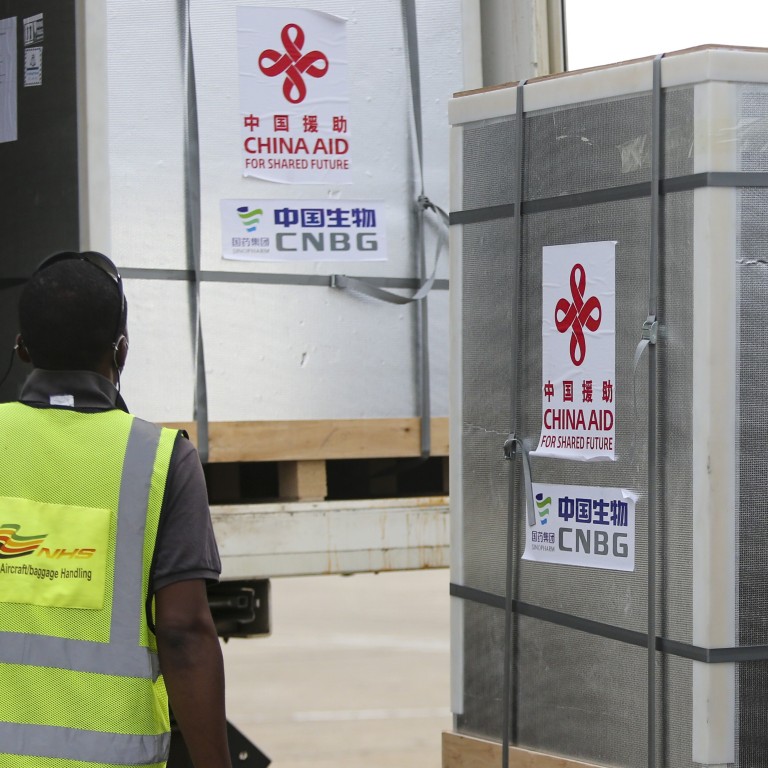 China says stockpiling of Covid-19 vaccines by rich countries needs to stop
Chinese Foreign Minister Wang Yi warns of growing inequality in vaccine distribution as Covax Facility misses target
Pandemic cooperation should not be a zero-sum game, Wang tells UN Security Council
Chinese Foreign Minister Wang Yi has accused developed nations of stockpiling large quantities of
Covid-19
vaccines, leading to inadequate supply for poor countries, and hit back at attempts to politicise the pandemic.
Wang told a
United Nations
Security Council briefing on Covid-19 and vaccine access on Wednesday that cooperation on the pandemic should not be a "zero sum" game and that China had no geopolitical intentions in giving out vaccines.
China has provided vaccine help to 53 countries, with exports of its home-grown products to 22 nations. In addition, China has given 10 million doses of Covid-19 vaccine to the World Health Organization's
Covax Facility
– which aims to provide equitable access – and will widen its distribution to include UN peacekeeping forces, Wang told the 15-member council in a video conference.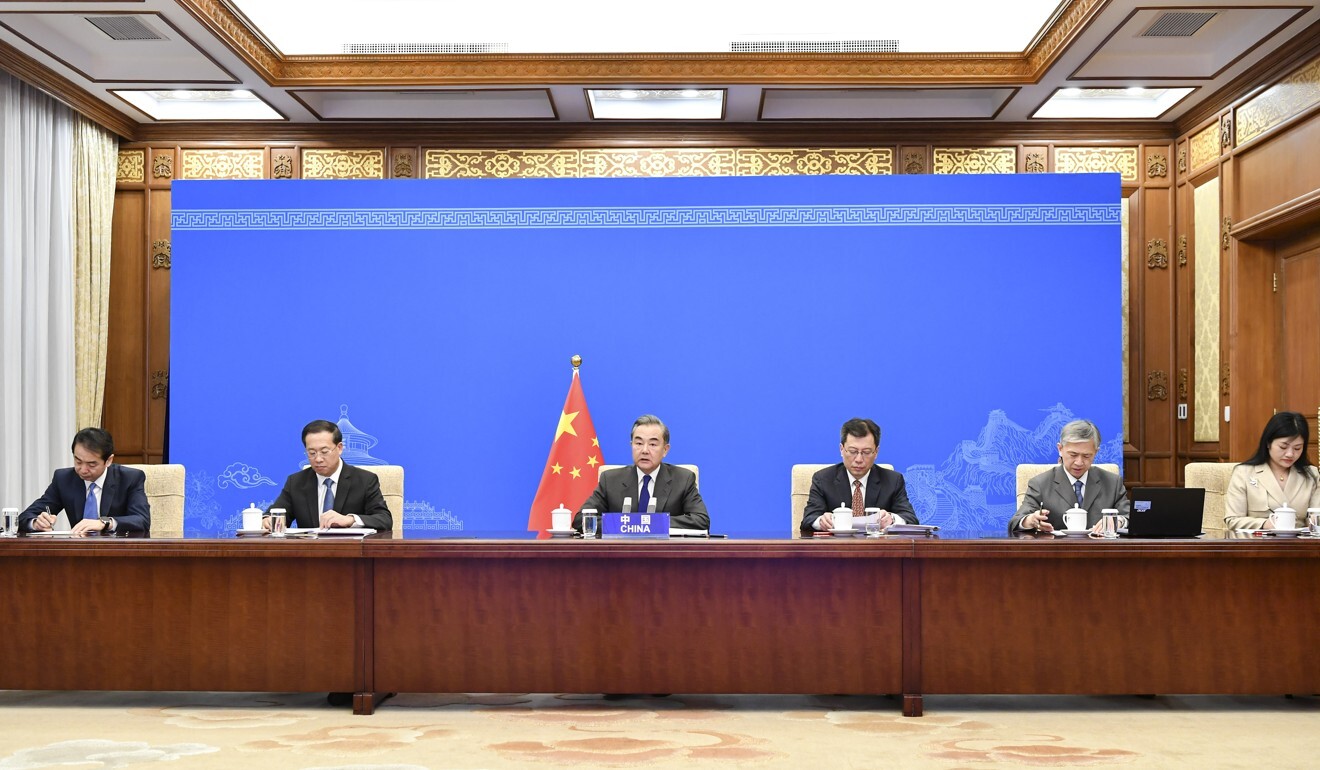 "China is not seeking any geopolitical aims or economic gains in its Covid-19 vaccine international cooperation, and will not attach political conditions to it," Wang said.
But he criticised growing inequality in vaccine distribution and called on the world to work together to ensure vaccines were accessible to developing nations.
"The vaccines are entering high income nations rapidly and in large quantity, leaving only a few to the poor nations. This has led to an "immunity divide" and intensifies the development gap between rich and poor countries," he said.
"We should come together to reject vaccine nationalism, promote fair and equitable distribution of vaccines and, in particular, make them accessible and affordable for developing countries, including those in conflict."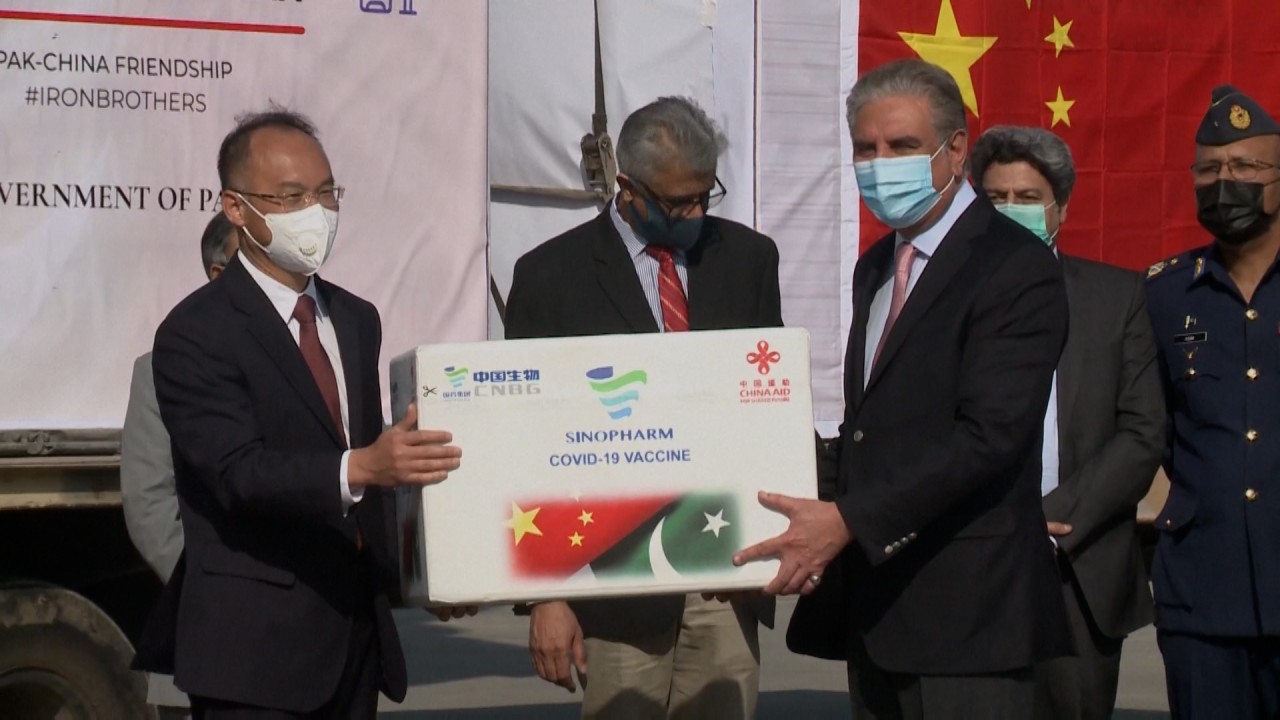 01:56
Pakistan starts Covid-19 vaccine drive with over 500,000 jabs donated by China
Pakistan starts Covid-19 vaccine drive with over 500,000 jabs donated by China
More than 109 million people have been infected with the new coronavirus, which has so far killed 2.4 million. The race to produce and distribute vaccines has been speeding up but many countries have said they do not have adequate supplies.
The Covax Facility programme has already missed its own goal of starting vaccinations in poor countries at the same time shots rolled out in rich nations. The WHO says Covax will need US$5 billion this year.
UN Secretary-General Antonio Guterres also criticised the "wildly uneven and unfair" distribution of Covid-19 vaccines, saying 10 countries had administered 75 per cent of all vaccinations and demanding a global effort to get all people in every nation vaccinated as soon as possible.
"More than 130 countries have not received a single dose. Those affected by conflict and insecurity are at particular risk of being left behind," he said.
"If the virus is allowed to spread like wildfire in the global South, it will mutate again and again," Guterres warned. "This can prolong the pandemic significantly, enabling the virus to come back to plague the global North."
He added that vaccine equity was the biggest moral test, and the international community should ensure people could be vaccinated as soon as possible.
US Secretary of State Antony Blinken said the US would take a leadership role, after reversing former president Donald Trump's decision to pull out of the WHO – accusing it of siding with China – and pledged more than US$200 million to the UN body by the end of the month, as well as a contribution to Covax.
The US would also press for improvements in the WHO, he said, and stressed the investigation into the origin of the virus must be "independent and transparent".
A preliminary report is expected soon from the organisation's expert team which recently wrapped up a trip to Wuhan, where the virus was first reported. The team has already said it was "extremely unlikely" the virus leaked from a lab.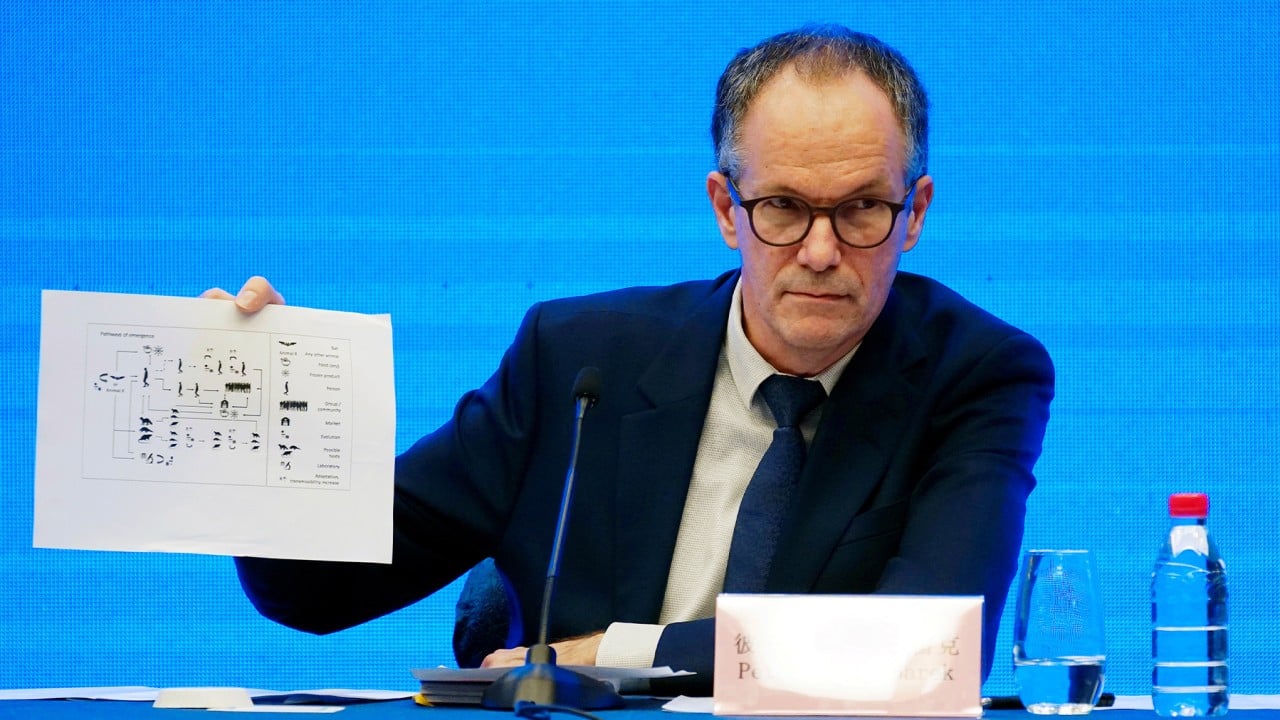 01:56
WHO ends Covid-19 mission in Wuhan, says lab leak 'extremely unlikely'
WHO ends Covid-19 mission in Wuhan, says lab leak 'extremely unlikely'
The Biden White House has expressed "deep concerns" about the early findings and called on China to provide data from the earliest days of the outbreak.
"To better understand this pandemic and prepare for the next one, all countries must make available all data from the earliest days of any outbreak," Blinken told the UN meeting. "And, going forward, all countries should participate in a transparent and robust process for preventing and responding to health emergencies, so the world learns as much as possible, as soon as possible".
Wang said attempts to politicise the pandemic should be avoided. "All countries should be united instead of divided, and firmly follow the path of cooperation in fighting the epidemic and overcoming difficulties together. Stick to science instead of prejudice with science, and crack down on all kinds of false information and attempts to politicise the epidemic."
Additional reporting by Associated Press
This article appeared in the South China Morning Post print edition as: Wang accuses developed nations of stockpiling Covid-19 vaccines